ArtRage Upgrade Discounts
Owners of older versions of ArtRage for desktop computers (including ArtRage 2, 3 (Studio or Studio Pro), 4, and Lite) are eligible for an Upgrade Discount when purchasing the latest version! Discounts are claimed via the ArtRage Member Area.
ArtRage Lite owners can claim a 30% discount on the full price.

ArtRage 2, 3 (Studio and Studio Pro) and 4 owners can claim a 50% discount on the full price.

Owners of ArtRage on Steam can also claim a discount. See this post for details.

Why upgrade? Check out the list ArtRage 5 Features or the Product Comparison Page to compare ArtRage 5 to previous editions.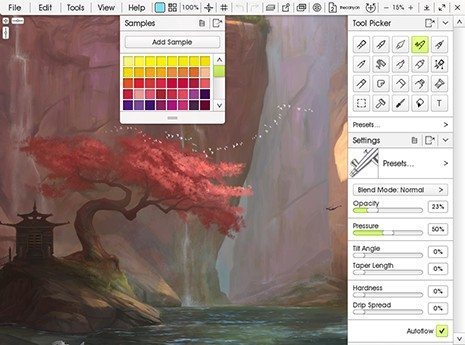 How To Claim Your Upgrade Discount:
To upgrade all you need to do is register your ArtRage Serial Number in the ArtRage Member Area, and claim the upgrade discount from there. To do this:
Go to https://members.artrage.com and create an account if you do not already have one.


Log in to your account and make sure you see your ArtRage Serial Number listed on your Profile page.


If you do not see the Serial Number click the 'Register' button in the Add New Product box, enter your Serial Number, and click Save. Then, refresh the Profile Page.


Next to your Serial Number should be an 'Upgrade to ArtRage 5' button. Click that and you will be given a small popup with some information and a final Upgrade button. Click that and you'll be taken to the store!
ArtRage Lite Users: You can also upgrade directly from inside ArtRage Lite. Just go to the Help menu and select the 'Upgrade' option in there to go to the online store!

If You Have Problems Upgrading:
If you can't find your Serial Number: Check out our Finding your Serial Number FAQ Entry for instructions.
If you see a message that your coupon has already been claimed: You may have claimed your coupon and not used it before, please contact us via our Support Form and we can sort out a replacement!
For any other problems please contact us via our Support Form and we would be happy to help you claim your upgrade!