This version of ArtRage is no longer available.
The most advanced version of ArtRage available now…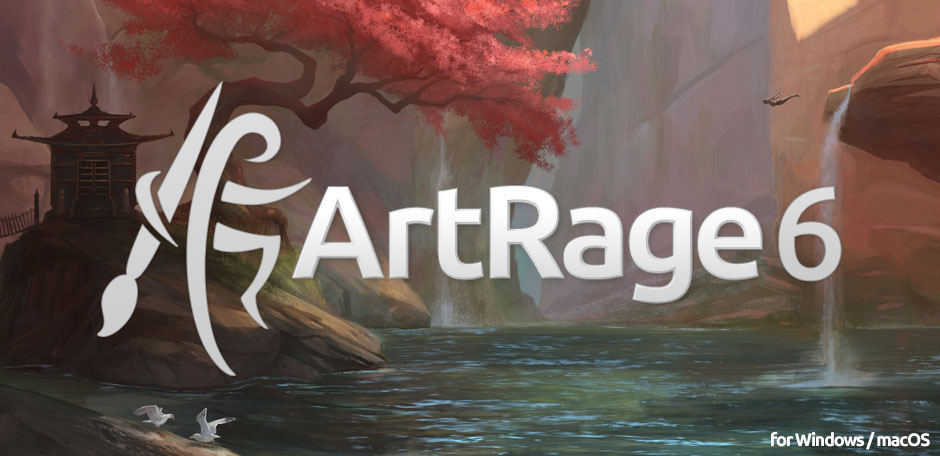 Previous Version


ArtRage Studio Pro is the professional version of our ArtRage 3 edition, released in 2009. The latest update is version 3.5.12, which added full retroactive compatibility for Mavericks and Yosemite users.
ArtRage 3 was a huge step forward from ArtRage 2, adding a range of digital editing tools and more advanced features, such as custom brushes (Stickers) and Watercolors.

What Is ArtRage?
ArtRage is a stylish, intuitive painting and drawing package that makes it easy to produce natural looking artwork on your computer.

Its wide range of artistic tools lets you get right down to the creative process without forcing you to learn complex or technical controls.

Discover ArtRage 6
The new version of ArtRage contains all of the tools you know from Studio Pro, plus new ones like paint symmetry and a cloning tool. The new version updates the user interface and provides new ways to interact with your painting.

Upgrade to ArtRage 6
Upgrade discounts when purchasing ArtRage 6 are available to owners of previous versions that came with a serial number. Click here for more information on how to upgrade and whether you are eligible for the discount.
ArtRage Studio Pro Reviews:
'It seems to me like ArtRage is the best package for painting digitally, and it's amazingly cheap for everything it can do.'
'If Joy of Painting's Bob Ross had ever put down his brushes and picked up a mouse, this would've been the software for him.'
'ArtRage Studio Pro goes so far beyond even the tools in Photoshop and Illustrator that you can actually create digital paintings that look like physical ones.'
'A brilliant program for beginners in digital art, which adequately simulates many real-world painting techniques.'

'ArtRage Studio Pro replicates the look, feel, behavior and overall experience of physical art media and tools more accurately and authentically than any graphics editor I'd used before. All that's lacking is a nostalgic whiff of linseed oil and you'd hardly think you were painting on a computer screen at all.'
'ArtRage Studio Pro 3 offers the most enjoyable and creatively rewarding art package available at any price.'

'A big step towards more professional image composition, with plenty of useful new tools and features.'

'Ambient Design has created a technically capable and user-friendly application that's easy enough for a total beginner to use while being useful to a professional – a bit like a real paintbrush.'

'This pro-quality update has hugely increased its image editing functionality. Practically perfect!'

'Their involvement is responsible for the combination of two things rarely seen together in a budget application – a nicely designed user interface and a raft of versatile and exciting tools.'

'Existing ArtRage users will welcome Ambient's refinements and improved stability and performance, while newcomers will no doubt love the immediacy of the app.'

ArtRage Studio Pro Information:
Register and Download
You can still download your ArtRage Studio Pro installer from our Member Area. To do this you need to create an account and register your product with us.
ArtRage Community
The ArtRage Community is a great place to share tips and tricks and get custom resources for ArtRage Studio Pro. Join in the conversation on the ArtRage Forum and share your paintings.
Get Technical Support
Technical support is available for ArtRage Studio Pro. Check out the Support Page and fill in a support query if you have a problem. Frequently Asked Questions are also addressed on that page.