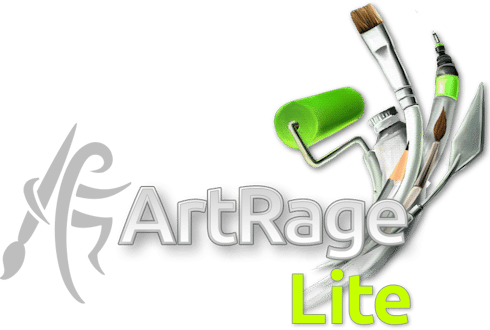 Lite Edition
Realistic
Painting Software
for Windows / MAC
Get started on your masterpiece with ArtRage Lite: An artist's toolkit for all ages.
ArtRage's introductory paint program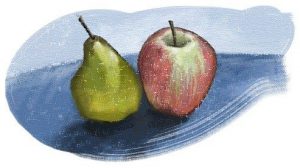 ArtRage Lite is a realistic painting program for Windows & Mac OSX, part of the range of ArtRage painting apps from Ambient Design.
ArtRage offers something different to the standard digital art program: a bit messier, a bit more room for inspiration, and extremely flexible. No other program offers the gorgeous textures, easy colour mixing and creative freedom that ArtRage does.
ArtRage Lite focuses on mimicking traditional painting and drawing as intuitively as possible. It's easy to learn for people who've never used a digital art program and allows you to continue using your experience and traditional art skills.
ArtRage Lite is simpler and more accessible than the more advanced ArtRage 5, but it contains all the same tools and natural media resources. It's more child friendly, and suitable for those who don't think they'll need to get to grips with custom brush creation, gradient fill or sticker spray, but just want to paint. If you do want to move onto the full version at some point, we offer upgrade discounts for all Lite users.
Purchasing ArtRage Lite: ArtRage Lite can be purchased as a digital download through our online store.
Licence: ArtRage Lite is a one off purchase and you will always be able to download the latest versions for both Mac OSX and Windows from our member area.
Upgrades: ArtRage Lite will not be replaced by a future edition or have significant feature updates, but will updated on an ongoing basis to keep it running smoothly, so you will not end up with an outdated program or need to pay for a future edition. ArtRage Lite includes an upgrade discount to the latest edition of our full program.
Get started with your new painting software with these video tutorials…
Banner Image: Fragility of Life by Steve Goad

ArtRage Lite Features
Compare ArtRage Lite and ArtRage 5 features and learn about the upgrading offer.

Beginner Tutorials
Watch painting tutorial videos for ArtRage Lite, helping you to get started and learn basic art techniques.

Lite Wacom owners
Getting started with ArtRage Lite and the Wacom Intuos Draw.

ArtRage 5 Upgrades
All purchases of ArtRage Lite include a 30% upgrade discount to ArtRage 5 if you wish to upgrade to our full professional software later. This upgrade discount does not expire, and ArtRage Lite will not be replaced by a new edition, it is an ongoing edition that will continue to be supported.

Key Features
ArtRage Lite offers a full range of natural media painting tools and basic digital editing features. You can pin references to the canvas, use tracing images, and play back your iPad scripts on the desktop.

Natural Paints
ArtRage simulates real world properties of paint like wetness & thickness so that the tools work like the real thing. Smear paint, blend colors, and work with canvas textures to get natural looking results without complex digital processes.

Easy To Use Interface
ArtRage presents the important tools in a simple, clean interface that gets out of the way while you paint. This means you don't get distracted by complex digital controls and can stay in the creative zone while you work.

References & Tracing
Sometimes it can be handy to have other images open while you work. If you want a visual guide you can pin Reference Images to your canvas, or load a Tracing Image overlay that can apply colors for you automatically.

Layers
ArtRage supports Layers – Transparent overlays that let you paint on your canvas without damaging the paint beneath. Each Layer can have its own blend mode so that you can easily generate shading and other effects.

Utilities
ArtRage enhances its natural toolset with utilities tailored to give you the convenience of a computer paint package without getting in your way, like: Undo and Redo, Layers, Select and Transform.

Upgrade to ArtRage 5
ArtRage Lite can be upgraded to ArtRage 5 at any time to unlock a range of professional level features, such as filters, blend modes, advanced tool settings, Symmetry, Grids, script recording, and custom brush creation.

Get ArtRage Lite Now!
What's included…
ArtRage Lite: Full Version User License for Windows & OS X


Delivery: Electronic Download


Languages: English, French, German, Dutch, Spanish, Italian, Japanese, Russian, Simplified Chinese, Traditional Chinese


Support: Includes English quick start guide, online tutorials, community forums, and email support.

Buy ArtRage Lite $29.90
Buy ArtRage Lite to get started with realistic digital painting. Your payment is securely processed by our partner, Avangate.

Buy ArtRage 5 $79
Skip the introductory program and go straight to the full version to enjoy all the features of ArtRage Lite and a lot more!

Languages: English, French, German, Dutch, Spanish, Italian, Japanese, Russian, Simplified Chinese, Traditional Chinese
System Requirements:
Vista, Windows 7, 8 (requires Desktop mode for Windows 8), 10
Mac OSX 10.6 or later ( Intel Macs only ).
1024 x 768 or larger screen size
Back to Top

›