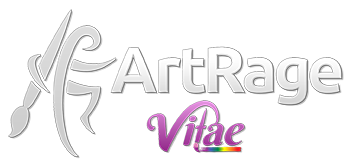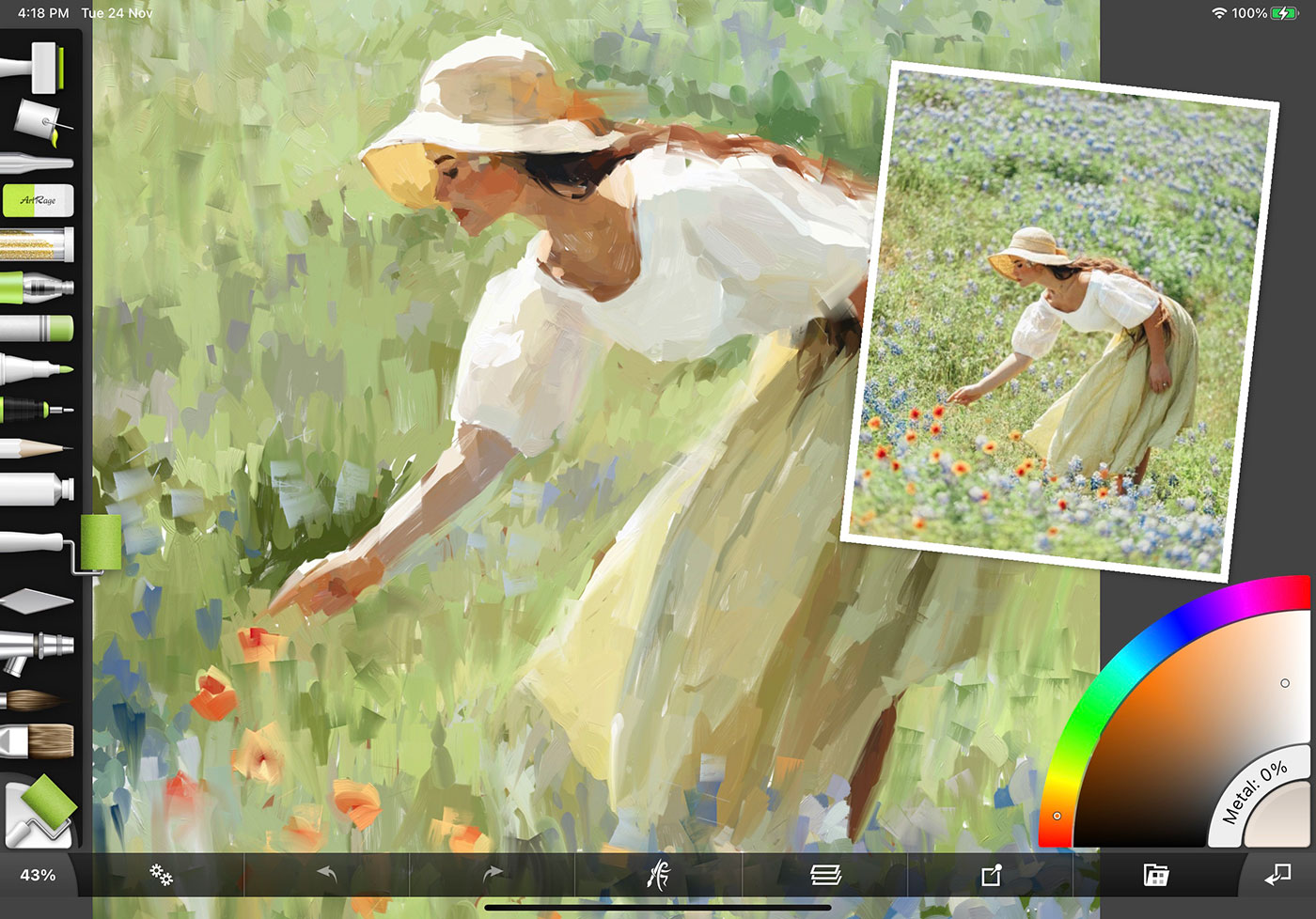 ArtRage Vitae is the Premium Natural Painting application for mobile devices.
Try out realistic painting and drawing in an app filled with tools that work just like the real thing! Smear oil paint on textured canvas, draw with pencils or pastels on realistic paper, or blend watercolors to create delicate gradients. Unlock your creativity with an easy to use art app that's great for everyone from kids to professionals.
You also get powerful digital utilities like Layers and Blend Modes, Tracing and Reference Images to act as guides while painting, and Tool Presets for storing all your favorite settings. All this also comes with support for the expressive features of the Samsung S-Pen or Apple Pencil, and sharing systems so you can show off your art to your friends.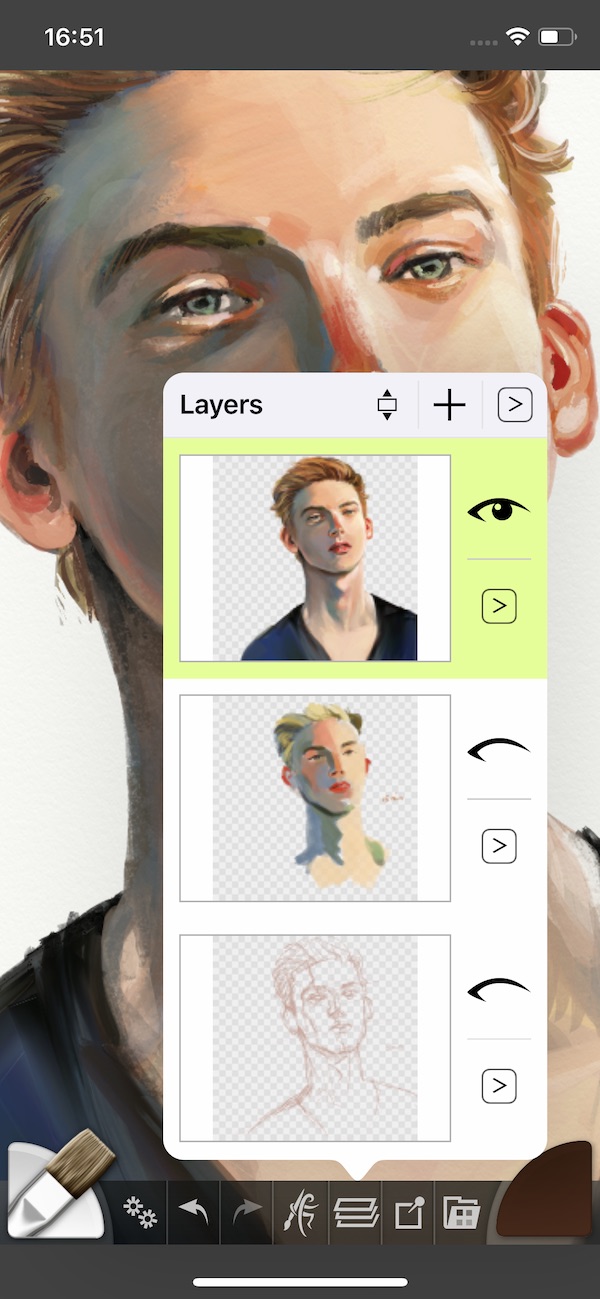 ---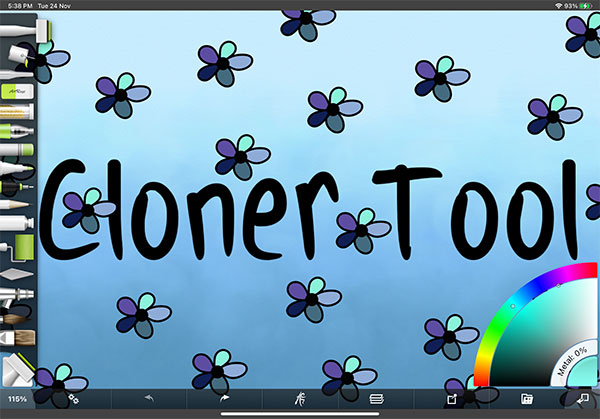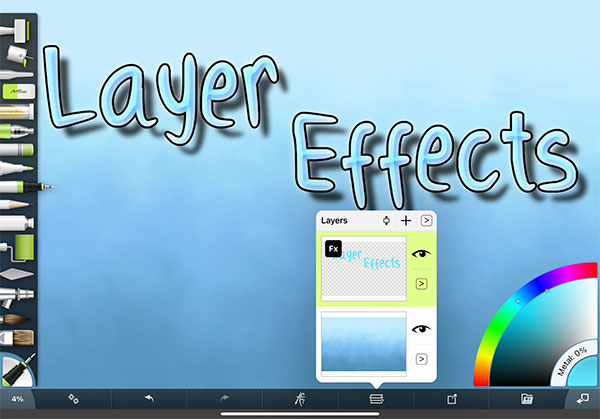 Features larger tools and larger canvases.
New Cloner tool
Real color blending for natural paint mixing.
More layer options for exporting and merging, and layer effects
Professional tool options
And much more
---
16 tools with countless variations via Presets and Settings.
Natural Painting Tools: Oil Brush, Watercolor, Palette Knife, Paint roller, Paint tube.
Sketching & Drawing Tools: Airbrush, Ink Pen, Felt Pen, Pencil, Wax / Chalk Pastel, Eraser.
Utility Tools: Flood Fill, Color Sampler.
Special Effect Tools: Cloner, Glitter Tube, Gloop Pen.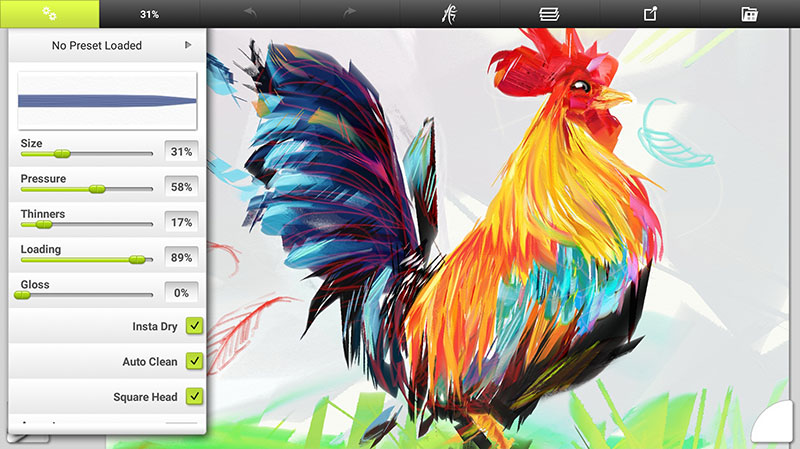 ---
Tool settings reflect natural properties like paint thickness or pencil softness.
Tools can apply texture and blend under the digital brush.
Store your own favorite settings as custom Presets.
Canvas texture can be adjusted to create coarse surfaces, smooth papers, and more.
Real color blending option.
Layer Effects let you add highlights, shadows, and 3D effects to individual layers.