This version of ArtRage is no longer available. The new version is: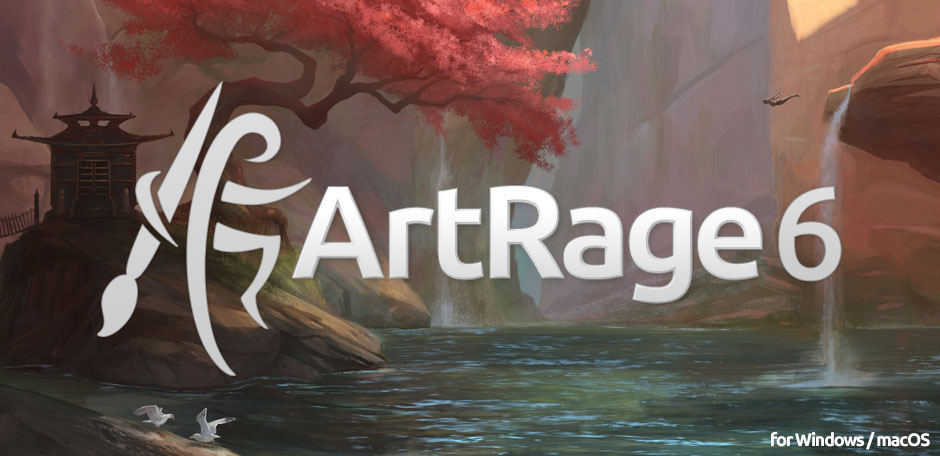 Previous Version



What Is ArtRage?
ArtRage is a stylish, intuitive painting and drawing package that makes it easy to produce natural looking artwork on your computer.

Its wide range of artistic tools lets you get right down to the creative process without forcing you to learn complex or technical controls.

Discover ArtRage 5
The new version of ArtRage contains all of the tools you know from 2, plus many new tools and modes, and powerful editing utilities like color adjustments. You can also record your paintings as script files for playback later.

Upgrade to ArtRage 5
Upgrade discounts when purchasing ArtRage 5 are available to owners of previous versions that came with a registration key. Click here for more information on how to upgrade and whether you are eligible for the discount.

ArtRage 2 Reviews:
'ArtRage does an amazing job of replicating the painting experience via a computer interface – for a very reasonable price. Easy to learn and great for kids.'
'As you can see, the strokes are realistic! They look like I took a snapshot of a canvas I painted on. But it's 100% digital–amazing!'
'If you are looking for a digital painting and sketching program and want something that gives you the freedom to create and not invest a lot of money, then ArtRage Deluxe 2.5 is the product for you.'
'ArtRage is probably the most elegantly designed and easy to use paint package around.'

'As well as being extremely useful for creating natural media elements and complete paintings, this is a fun tool and a great buy for any digital artist.'


'Despite the scary name, ArtRage is a sweet little painting program that'll appeal to both adults and kids. It's the cheapest product here, costing a tenner at current exchange rates, yet it's also the most polished.'


'A masterpiece of design, the main interface is wonderfully intuitive and simple, yet is also extremely funky and stylish. The net result is that you can concentrate on your creativity, rather than wrestle with menus'

'If your artistic aspirations veer towards enthusiast rather than pro, then ArtRage 2.5 is for you. Cheap, intuitive and fun, it's the ideal bridge between traditional pen and paint and working digitally. Perfect for beginners and the young, if you do out grow its limitations you will at least have built a firm foundation from which to move on.'

'Much of its interface is geared toward making the act of creating artwork both easy and accessible'


'One such program that deserves special mention is Ambient Design's ArtRage. I'd tell you what makes it special now, but you wouldn't read the rest of the article – you'd be charging off to Ambient's website to buy a copy.'

'ArtRage is an amazing tool to start learning about digital art. It's about as close as you're going to get to using paint and brush on a computer and has enough feature-depth to keep even skilled PC or Mac artists amused.'

'As a natural paint program, ArtRage is fantastic. The markers look and act like markers, the paint looks and acts like paint (you even have to reload your brush), the chalk looks and acts like chalk, etc. When you paint a color over another color, the paints blend together and the brush continues with that new blend.'
'You stand a very good chance of not getting your computer back for quite some time if you open up a copy of ArtRage around either children or adults. You've been warned!'
'This program, I mean this experience, is joyful painting. It's something that I think every school should be using in their introductory graphics classes. The way you create here you feel like you are no longer in front of a computer monitor.'
'ArtRage is a painting program with attitude. It allows users to achieve realistic paint effects on your computer with fun and flair. It is an easy to use program that will suit anyone from child through to experienced artist.'

ArtRage 2 Information:
Register and Download
You can still download your ArtRage 2 installer from our Member Area. To do this you need to create an account and register your product with us.
ArtRage Community
The ArtRage Community is a great place to share tips and tricks and ask questions about technique. Join in the conversation on the ArtRage Forum and share your paintings.
Get Technical Support
Technical support is available for ArtRage 2. Check out the Support Page and fill in a support query if you have a problem. Frequently Asked Questions are also addressed on that page.