ArtRage 5 Features
Real media, custom brushes, graphic design tools, and more!
ArtRage 5 offers traditional painting tools, realistic canvas and paint textures, multiple documents, customizable interface, custom digital brushes, professional graphic design tools such as guidelines, perspective, symmetry and grids, easy to use stencils, PSD support, and more.
Table of Contents
Click to jump to a section below


Painting & Drawing Tools
ArtRage is primarily a real media painting program and offers a range of realistic tools based on real world traditional media, but also offers powerful customizable digital brushes. These tools don't just look like their real world inspirations, they act like them too. Watercolors wash away with water, oils build up thick textures strokes, pencils softly shade, felt pens blend, and they all respond to the underlying canvas texture.
Every tool comes with a range of settings that let you adjust the brush shape, paint thickness, and other familiar properties to get your favorite variants. After you've added color to the canvas, you can blend paint texture and color with interactive real media tools or the many modes of the palette knife. And of course, there is an eraser and text editing.
Painting
Working With Oils
Drawing & Coloring
Custom Brushes
Paint Properties
Blending
Painting
Realistic painting tools
Just start painting with real world techniques straight away using your favorite real media.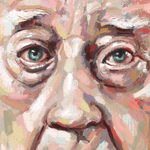 Oils
Paint with realistic oils using the Oil Brush, Paint Roller, Palette Knife and Paint Tube tools.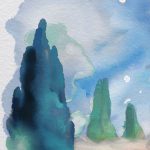 Watercolor
Recreate watercolor techniques with highly controllable watercolors that react to water and paper texture.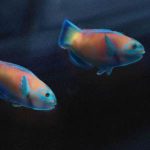 Airbrush
Spray smooth strokes across the canvas with the Airbrush for subtle tinting and controlled opacity.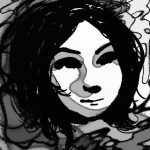 Gloop Pen
Use the Gloop Pen for traditional inking and watercolor effects or as an alternative Airbrush.
Working With Oils
Many ways to work with oils
We know that oil painters use a lot of different ways to add paint to the canvas, so you can build up texture or spread paint out evenly with more than just a simple brush.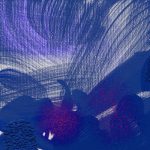 Adaptable Brush Settings
Adjust the brush to get thick paint or dry stippling.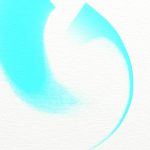 Palette Knife
Add oil paint to each stroke of the Flat and Edge palette knives.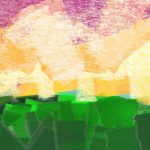 Paint Roller
Roll wide strokes of paint across the canvas for blocky abstract textures or fast even coverage.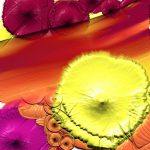 Paint Tube
Squeeze out thick dollops of paint ready to mix and spread around your canvas.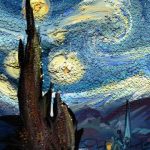 Glitter Tube
Sprinkle dots, squares and circles around to add thick, smearable, texture or multicolor sprays.
Drawing & Coloring
Realistic Sketching and Fine Inking
Color, shade, sketch, and blend, with realistic art media pencils, felt pen, and pastels, or practice inking fine lines and calligraphy with the felt pen marker or the ink pen.

Pencil
Sketch and shade with perfect graphite pencils, or switch to Precise Mode for smooth mechanical lines.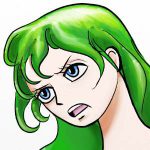 Felt Pen
Ink and color with blendable art markers.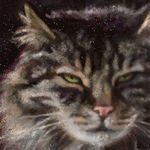 Wax Pastels
Work with pastels that blend as you build up layers of color.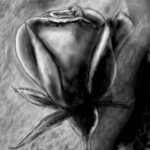 Chalk/Charcoal
Use the Pastel tool in Chalk mode for dry charcoal effects.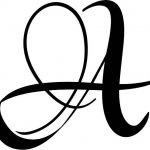 Ink Pen
Smoothly ink lines with the perfect stroke.
Custom Brushes
Customizable Digital Brushes
Use the Custom Brush and the Sticker Spray to create any effect you need, whether for professional digital art or just for fun. You can work with the wide range of included presets, download new brushes from other users, or use our online manuals and tutorials to experiment with creating entirely new digital brushes.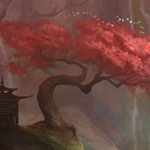 Custom Brush
Experiment with an almost infinite variety of digital brushes that can blend and pick up canvas texture.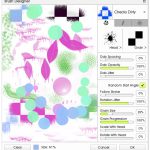 Custom Brush Designer
Recreate your favourite digital brushes from other programs and invent new ones in the Brush Designer.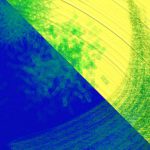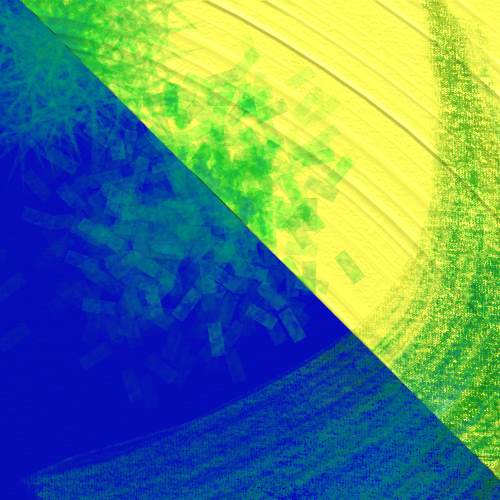 Custom Brush Blenders
Editing the color properties of the Custom Brushes allows them to be used as customizable blenders.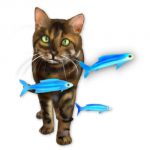 Stickers
Add images to the canvas from premade sticker sheets and edit each one individually.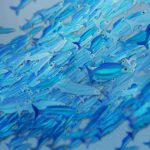 Sticker Spray
Spray images across the canvas and edit the advanced properties to customize the pattern for your image.
Paint Properties
Realistic Art Media Properties
ArtRage tracks more than just the color of the paint on your canvas. ArtRage tracks the depth and wetness of paint, the canvas texture, and the amount left on your brush during each stroke. The Palette Knife lets you blend and push paint around after you add it, whether you want a smooth gradient or impasto, and you can enable Real Color Blending for more realistic and vibrant results. The paint, pencil, pastel and other tools in ArtRage all mix, blend and dry out the same way the traditional versions do, and use their own unique textures and pixel depths on the canvas. Some of the wet real media tools can even be used to blend existing color and paint, due to their live interactive properties.

Live Paint Mixing
Paint mixes up as you apply it to the canvas.

Canvas Texture
The tools react to canvas texture, which can be customized to use anything from traditional canvas to smooth digital backgrounds.

Thick Paint
ArtRage tracks the depth of the paint, so you can push and blend thick paint around.

Unique Tools
Each tool has its own unique depth, texture and blending properties.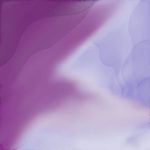 Add Water
Add water (thinners) with the watercolor brush and watch the paint react when it is painted over.
Blending
Blend and mix colors and texture
The Palette Knife is the main blending tool in ArtRage. Choose from different shapes and adjust a variety of settings to get different blending patterns and effects. The Palette Knife is a real media tool and will push thick paint around and react to canvas texture. Each Palette Knife mode is different, and will scrape or push or soften paint differently.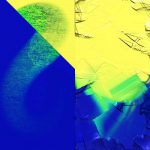 Flat
Swipe paint with a Flat blade to smooth or create impasto effects.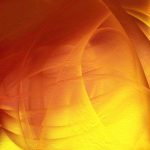 Edge
Turn the flat blade sideways for sharp edged strokes.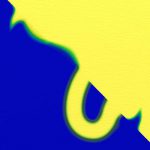 Soft
Smear and warp paint with a V shaped knife.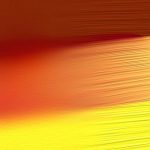 Blur
Soften and blur paint smoothly (or use the Blur filter to blur the entire layer at once).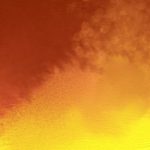 Wet
Experiment with the different settings for the Wet mode to get a wide range of soft and sharp blending patterns. This is a good mode for blending Watercolors.
Back to Top

›
Editing Utilities, Graphic Design Tools and Drawing Aids
ArtRage 5 includes many helpful features to assist you as you draw, from pinning reference photos and guide lines around your screen, to adding grid lines and stencils to guide your strokes. ArtRage also makes working with layers easy. Rearrange, group, export, and rename individual layers, and use professional digital editing options to get the results you need.
Digital Utilities
Composition Guides
References
Color Options
Layer Effects
Filters
Digital Utilities
Streamline your creative process with digital assistance.
ArtRage 5 includes all the necessary digital tools for designing and editing artwork. Clone paint with the Cloner Tool, select areas for editing with the different Selection options, and use Transform to distort and adjust your content evenly, or scale it to match the active perspective. The Fill tool offers Gradient and Pattern fills, as well as an extremely smart flood fill with gap tolerance, slow motion partial fills, and the option to fill neatly up to a specific color.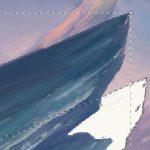 Selections
Select areas with a variety of freehand or fixed shapes and modes, including feathered edges, Magic Wand, and freehand painting.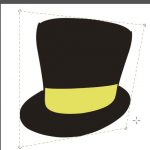 Transform
Scale and distort paint to get the size and shape needed. You can even flip, rotate, and scale to match internal or active perspective sets.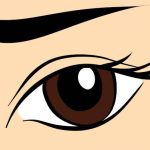 Solid Fill
The flood fill tool is extremely powerful and lets you ignore gaps, adjust opacity, fill in slow motion for partial fills, and fill areas up to bordering colors without ugly white edges.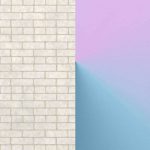 Pattern & Gradient Fill
Add custom or premade gradients and patterns to a layer or selection with a single click.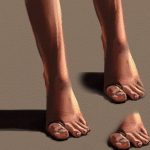 Cloner
Copy sections of paint exactly, complete with all the unique paint properties.
Composition Guides
Layout & Composition Tools
Plan your composition and control your strokes with the Grids, Guides, Symmetry, Stencils, and Perspective sets. These features let you plan, measure, mask, and draw neatly.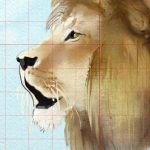 Grids
Add a grid over your canvas and reference image to help you measure proportions, or use the 'Snap to' feature to draw neat borders and shape.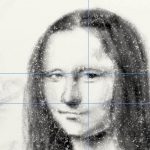 Guides
Add horizontal and vertical guidelines freehand or at specific points on the canvas.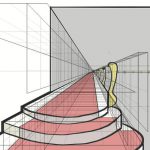 Perspective
Create complicated layouts in one and two point perspective.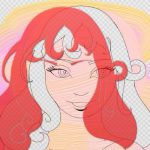 Stencils
Add custom or default stencils to mask the canvas, add textures, and guide your strokes.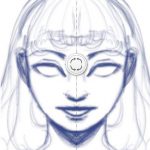 Symmetry
Mirrored and rotational symmetry makes it easy to draw symmetrically or create mandalas and repeating patterns.
References
Visual references while you work
Add photos as reference and tracing images, use Views to track different views of your painting as you work, and pin Scraps around your canvas to test out brushes and mix up colors.

Scraps
Use scrap canvases to test out brushes and mix color.

Reference Images
Pin Reference Images around your screen

Tracing Images
Trace from photos and pick colors automatically from the image with each stroke.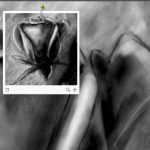 Views
Use Views to work close up and far away at the same time
Color Options
Choose your colors to suit your style.
ArtRage offers many ways to help you choose and adjust your colors. Switch between different default Color Pickers or import custom ones, collect Sample palettes, easily pick the exact or averaged values from canvas and reference images using shortcuts or the Color Sampler tool, automatically pick colors from the active tracing image, add metallic paint, and switch between standard and Real Color blending modes.

Color Picker
Switch between different color pickers or load a custom palette.

Samples
Collect color samples from your artwork and save them to use later, or load color values for real world tools brands.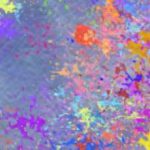 Color Sampler
Pick colors from canvas, scraps or reference images from a single point or average from a wider area. Make use of the many settings to get precisely the value you need.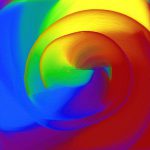 Real Color Blending
Switch Real Color Blending on get brighter and more realistic colors than standard digital blending produces.

Metallic
Add extra lighting and richness to your paint by adjusting the metallic level.
Layer Effects
Edit blend modes and add special effects
ArtRage 5 includes a full range of industry standard blend modes, from Multiply to Screen. Use layer locks to lock transparency and paint, and adjust texture effects with the Bump blend mode options. The layer effects allowing you to add glows, dropshadows, embossing and texture to paint.
Layer Blend Modes
Apply any Photoshop standard blend mode, or experiment with the ArtRage-specific Watercolor Blend Mode, to apply effects across layers.

Bump Blend Modes
Edit the bump effects to stack, replace, or combine paint textures across layers.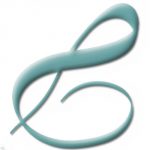 Layer Effects
Nondestructive layer effects let you add drop shadows, cut outs, glows, embossing and emboss textures to paint.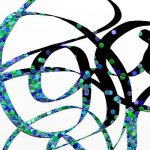 Layer Locks
Lock transparency, paint and position to easily repaint, edit, or protect layers.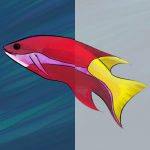 Opacity
Adjust layer opacity or hide them entirely as you work.
Filters
Apply special effects and edit layers easily
ArtRage 5 includes built in filters for noise, blur, color editing, warp (liquefy) and cleaning up white backgrounds, and supports some custom Photoshop filters.

Warp
Use the Warp tool to distort, swirl, and liquify the paint on a layer. Helpful for fine adjustments, fisheye and bokeh effects, or crazy patterns

Remove Color Matte
Clean up scanned sketches and white background to convert them into transparent line art. Or just delete all of a single color from a layer.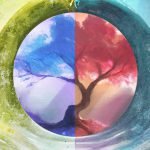 Adjust Layer Colors
Adjust brightness, contrast, hue, intensity and convert to and from greyscale with this filter.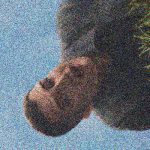 Noise
Add a noise grain to your layer and adjust the intensity and noise pattern.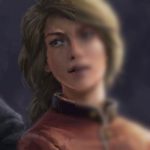 Blur
Soften an entirely layer of paint instantly for easy blending or out of focus effects.
Back to Top

›
Intuitive Interface
ArtRage 5 offers an intuitive interface with two entirely different modes to suit both traditional and digital workstyles. Hide or display panels at will, create custom presets, and spend your time painting instead of being distracted by menus.
Accessible Workspace
Screenshots
Customizable
Files
Scripts
Support
Accessible Workspace
A workspace designed for artists
The default Classic mode interface is designed offer easily accessible tools and colors in an intuitive layout that gets out of the way as you draw. Expand and collapse panels as needed, tear them off to rearrange them, or switch to the compact 'Docking' mode that allows you to fully customize your interface with floating and docking panels.
Screenshots
Adapt ArtRage to your needs
Browse through the screenshots below to get a good look at the different interface options and see how various artists set up ArtRage 5 for different painting techniques and workstyles.
Customizable
Save your own brushes and add custom resources
Every tool and customizable resource allows you to make custom presets, saving your own preferred variants for later use. These presets can be freely shared as individual files, or as self-installing Package Files. Add your own canvas textures and patterns, tool presets, custom brush and sticker spray images, stencils, shortcuts, gradient and pattern fills, canvas sizes, color pickers, color samples, and even scripts as shareable resources.
Customize the interface
Pressing 'tab' automatically collapses all the menus, or hides the entire interface in Docking mode for a fullscreen painting experience. You can toggle the entire interface into 'Lights Out' which gives you dark menus and borders. Easily switch between different paintings as you work with the multiple document support, and enhance your workflow with custom keyboard shortcuts. Create your own custom presets for every possible resource, from tools to canvas texture, and collect shortcuts to all your most used resources in a custom Toolbox panel.
Files
Importing, saving, and exporting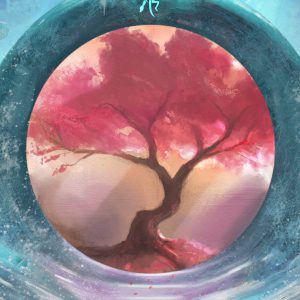 ArtRage uses the proprietary PTG file format, which allows it to save unique ArtRage properties required for creating realistic media. PTG files from older editions are fully compatible with ArtRage 5. The basic painting tools and interface are consistent across all editions of ArtRage, and paintings can be started on one device and continued on another.
Work easily with common file types
ArtRage 5 fully supports PSD files, and able to export and import the following file types:
Avoid data loss
ArtRage 5 offers a more secure saving process than any previous edition of ArtRage, and the stable performance of ArtRage means you are at low risk for badly timed crashes. You can also use the back up save option to automatically save extra files from your save history, so your paintings are protected against data loss and you are able to load a previous save whenever you need it.
Scripts
Record your painting and create advanced playback effects
ArtRage 5 can be set to record your painting process as a script, played back to recreate the painting for easier recording or observation purposes. They can be stopped at any point, allow you to continue painting from any stage in the script, and custom spotlights and annotations can be added during recording.
Scripts from all editions (including the iPad and Android apps) can be played back at larger sizes than the original resolution in ArtRage 5, allowing for image scaling without quality loss.
Script files can also be edited directly by more advanced users, to create repeatable actions, customized playbacks, alternative painting results, special effects, and more.
Support
Tech Support
ArtRage comes with lifetime support. You can ask questions and get technical help by email or in our forums.
Online Resources
ArtRage comes with an introductory manual, online tutorials, and an extensive online manual for the program. Browse the online guides for more detail about individual tools and features.

Back to Top

›