Express yourself with the Samsung S Pen in ArtRage for Android!
Painting with a finger in ArtRage for Android is great, but if you're looking to take your art to the next level with the most precise and expressive paint strokes the Samsung S Pen on compatible devices is second to none.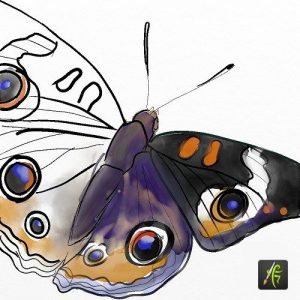 S Pen Features:
Precision Design
The point of the S Pen is the same size as a real world ballpoint pen which makes drawing with it smooth and precise. See exactly where your paint will be applied, and control the shape of your strokes with ease.
Pressure Sensitivity
Sometimes you need a delicate touch of watercolor for shading, or a bold pencil stroke to make an outline, and by responding to changes in the pressure ArtRage for Android lets you accomplish this with the S Pen. It's the closest thing to painting with a real brush, pencil, chalk, or any other tool on your Android device.

Pen Tilt
If your S Pen supports Pen Tilt you can use this in ArtRage to add further variation to your strokes. Tilt the while you're sketching with a pencil to shade with the edge of the lead, or tilt with an airbrush to control the direction and spray of the paint.
Paintings Made with ArtRage and S Pen
Take a look at some of the paintings made by artist Bo Paweena using ArtRage to see examples of how oils, watercolors, pencils, and more gain an extra level of expressiveness when using the S Pen!
[justified_image_grid ng_gallery=2]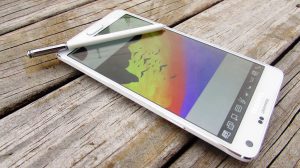 How To Get ArtRage for Android
ArtRage for Android is available free of charge from Galaxy Gifts if you own one of the following Samsung devices:

Samsung Galaxy Tab S2 and S3
Samsung Galaxy Tab A
Samsung Galaxy Note 4, Note 5, and Note Edge
Just check the Galaxy Gifts app on your device and search for ArtRage. On any other Samsung device you can purchase ArtRage for Android from the Galaxy Store, or from the Google Play Store.