ArtRage 4.5 Now Offers Online Printing!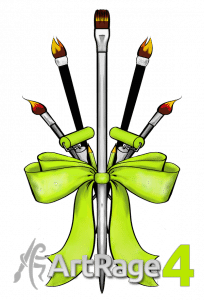 Ambient Design has partnered with a professional online printing service, MILK & Print, to add the ability to upload paintings directly from ArtRage and order canvases, cards, poster prints and gallery framed prints featuring your art. These will be unique, long lasting gifts, or let you decorate your home with your favourite paintings.
We added this feature because a lot of casual users struggle to convert their paintings into printable files, and may not have access to a high quality printer. We carefully chose a professional quality printing service, so that none of our artists had a nasty surprise after ordering their favourite artwork, and even professional artists should find it useful. And we're very excited to see what people choose to print!
The last order date for Christmas is December 15th. We know that's very short notice, so we rushed to get this update out for you in time!
Available Products
The new online store offers wrapped canvas prints, gallery framed prints, postcards, note cards and boxed prints. You can see the full range of options listed on the Online Printing In ArtRage page.
The cards, prints and gallery framed prints are printed using HP Indigo 4-colour digital presses, which set the standard for colour reproduction. The canvas prints are printed on HP Designjet roll fed machines.
The online print service is located in China, the US and the UK and ships internationally, so your orders will arrive quickly around the world.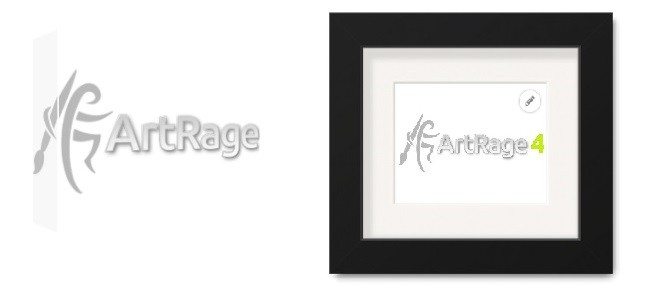 Image Sizes
Each available product requires different image sizes. While you can zoom and move the images around, it's always easier to get the size right from the start. We will be adding an update with the various sizes as canvas presets, so that you can choose them when you start a painting. In the meantime, you can view the full list here: Image Sizes For Online Printing in ArtRage 4.5.
If you would like to test this feature out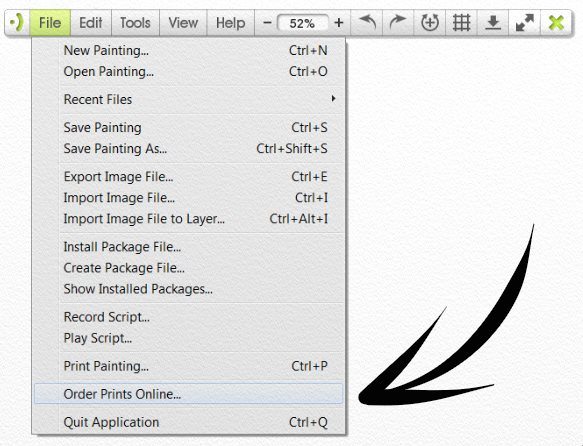 Download the 4.5.3 update from the member's area (if you haven't registered there yet, learn how to do that here)
Open a painting (or just draw a quick test scribble)
Go to File > Order Prints Online and you'll get an explanatory pop up, and then the file will start uploading.
Once it has finished, a browser window will open with an online store. Click the various categories to end up on a product and have a look at a preview of your artwork.


Important Notes
The online store does not save any personal information, or your images, so it can only be visited once. If you would like to go back after closing it, then you will need to re-upload your painting.
This feature is only available in ArtRage 4.5.3 (and later).
The store will only show you products that your image is suitable for. If you cannot see the size or product that you want, check your image size and try uploading a larger version.


More Information
[fp_carousel width="940″ height="200″ items="5″ num="-1″ speed="600″ cat="Tutorials" orderby="date" post_type="post"]