The ArtRage 4.5.5 fixes crashes in Windows 10 and Mac OS 10.10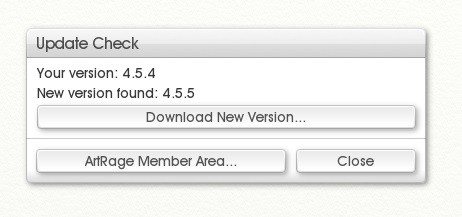 We've just released an important update to ArtRage 4. Version 4.5.5 fixes the recent crashes in Windows 10, and should be fully compatible with the latest release. These crashes were caused by changes to the threading system, so if you can't update to 4.5.5, you can avoid the problem by turning off Multithreading under Edit > ArtRage Preferences.
This update also fixes a crash that can occur when you have a corrupt font installed on Mac OS 10.10, which would normally shut down the program. If you've been experiencing random crashes, make sure to install this update.
We also fixed a couple of script issues relating to brush size and Swatch display modes, so if you were affected by the bugs, you can now replay your scripts to get better results.
We'd like to thank all the people who helped us track down these issues and were willing to try out test builds for us.
You can download the latest version from the Member Area (once you have registered your serial) or install the update automatically through Steam. This update also applies to the free demo.
You can view a full history of version updates to ArtRage 4 here.