ArtRage Lite Released
Get started on your masterpiece with ArtRage Lite: An artist's toolkit for all ages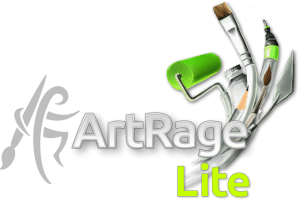 ArtRage Lite is a new introductory level version of ArtRage 4 that features the awesome painting and drawing tools from ArtRage 4, support for Wacom stylus tilt, blazingly fast 64-bit support and all the essential digital editing options and tool settings. ArtRage Lite will be bundled with Wacom's new Intuos Draw, a solid beginner level tablet
We've also created a fantastic video tutorial series in partnership with Wacom to introduce you to the basics of painting and drawing with ArtRage. While this tutorial uses ArtRage Lite and the new Wacom Intuos, it also applies to ArtRage 3 and 4. Learn about layers, watercolours and composition over on the ArtRage Lite Tutorial Page.
What's new in ArtRage Lite?
ArtRage Lite is designed to be fully compatible with the latest 64-bit operating systems, including Windows 10. It includes some new tools and features from ArtRage 4, such as the Cloner tool and support for Wacom Stylus Tilt. We've also streamlined some of the more confusing options to make it more user friendly to digital beginners. And of course, the price is even friendlier as well!
ArtRage Lite can also be upgraded to ArtRage 4 at any time from within the program's Help menu with a 50% upgrade discount.
Who should get ArtRage Lite?
If you're buying an Intuos Draw graphics tablet from Wacom, then you've got it already! If you enjoy it and want more, you can upgrade to ArtRage 4 at any point. If you're not really sure about ArtRage 4 and it's just a bit too far out of your budget, if you found the ArtRage 4 demo slightly too intimidating, or you don't think you'll have any use for any of the more professional level features (which you can compare here), then try ArtRage Lite. If you decide you want more, you can always upgrade later.
Who should ignore Lite and go straight to ArtRage 4?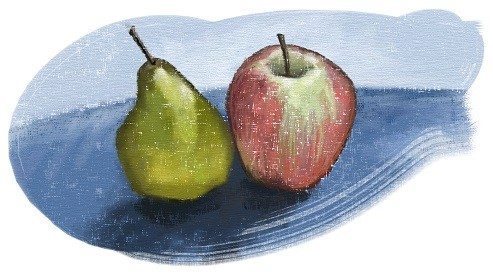 If you already know you'll love using ArtRage, and don't want to miss out on Real Color Blending, custom Sticker Spray brush creation, Script Recording or Symmetry, then get ArtRage 4.
If you're already experienced with digital art, or computer programs in general and know you might want to use advanced features like Grids, Filters and Gradient Fill, then you should try the full program.
If you're a traditional artist who wants to be able to mimic and create exactly the right strokes, ArtRage 4 will give you the most options for that.
I have ArtRage 2, Studio or Studio Pro. Should I get Lite?
Lite offers a similar range of features to ArtRage Studio, with slightly updated support. If you own ArtRage 2 or ArtRage 3, then you can upgrade to ArtRage 4 at a 50% discount anyway, so we recommend just going straight to ArtRage 4.
I have ArtRage for iPad, iPhone or Android. Should I get Lite?
ArtRage Lite is able to edit your mobile app files, and replay recorded scripts, so it's a nice lightweight complement to the apps that will let you finish your work on the desktop while still enjoying the same paint mixing, layers, textures and tool effects. But it can only play back scripts at the same resolution you originally painted them in, so if you want to replay your iPad paintings back at larger sizes, you'll need ArtRage 4.
Press Section