ArtRage for Android App Released For Samsung Galaxy Note 4 and GALAXY Gift

After many months of development, we are delighted to announce that the Android edition of ArtRage is finally available for certain users. ArtRage for Android is optimised for the Samsung Galaxy Note 4 as well as the new advanced S-Pen.
It has been selected for GALAXY Gifts as as a free download for the Samsung Galaxy Note 4 and Note Edge.
Availability & Price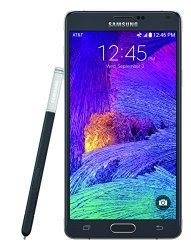 While it will eventually be available to all Android users, the ArtRage for Android app is currently exclusive for a limited time to Samsung GALAXY Gifts for Samsung Galaxy Note 4, and GALAXY Apps for selected Samsung Galaxy mobile products.
GALAXY Gifts Users
It is optimised to the Samsung Galaxy Note 4, and will be exclusive for a limited time as a free download from the GALAXY Gifts program for Note 4 and Note Edge users (depending on your country; ArtRage for Android is not available from Samsung in some locations).
You can check out the available apps for the Samsung Galaxy Note 4 in the Galaxy Gifts store here.
Browse the Samsung Store on Amazon
for devices and accessories.
Samsung GALAXY Apps
ArtRage for Android is also going to be available soon from Samsung GALAXY Apps for purchase by users of selected Samsung Galaxy mobile products. It will be priced at $4.99.
Other Android Users
We intend to support additional Android devices in early 2015, also for $4.99.
Major Features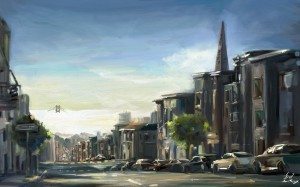 Just like the original desktop program and iOS apps, the ArtRage for Android app features a wide range of realistic tools, colour mixing and paint textures that makes an ArtRage painting so unique in the digital art world. Easy to use, and fun to play with, it is suitable for anyone who owns an Android device, whether they be child or professional artist.
ArtRage for Android includes all the favourite traditional tools for painting, drawing, and sketching, from the other editions of ArtRage, such as the Oil Brush, Watercolors, the Airbrush, Palette Knife, Paint Roller & Tube, Ink Pen, Pencil & Marker Pen, Pastel (Chalk & Crayon) and Eraser. Each tool comes with its own settings and custom tool presets to allow you to create exactly the tools you want to use.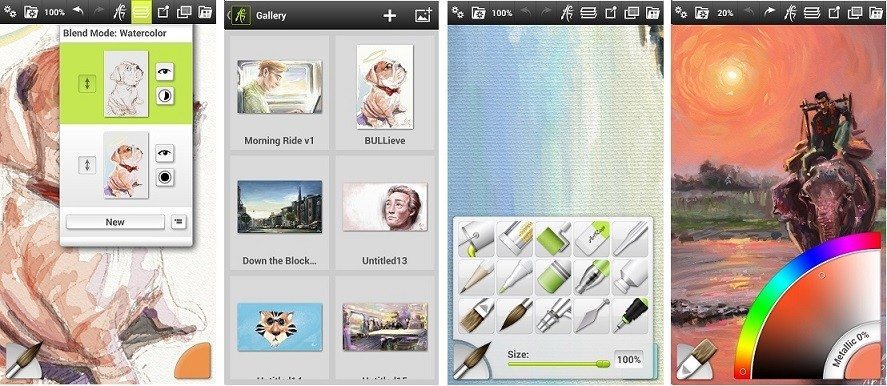 We've also added the Glitter and Gloop Pen tools for extra fun and creativity!
The app also includes digital editing tools such as Flood Fill, unlimited Layers (depending on available memory), unlimited undo, improved colour blending, unlimited colour samples, incremental saves, opacity settings, and a wide range of blend modes that including support for Photoshop standards.
You can also add your own Reference and Tracing Images, import and export in common file formats by email or to a wide range of supported websites (PEN.UP, deviantArt, Facebook, Twitter, Flickr, and DropBox), allowing you to easily share your paintings with friends and family, and continue your original paintings in the desktop edition.
And finally, the range of customisable canvas textures, intuitive interface with pods that get out of your way you draw, and multitouch support means that the ArtRage for Android app will be familiar in both quality and ease-of-use for everyone who has ever played with any of the ArtRage Editions.
S-Pen Compatibility
ArtRage for Android fully supports the Samsung S-Pen, a pressure sensitive drawing stylus that is fully integrated into the Samsung device operating system. ArtRage for Android allows you to take full advantage of the faster and more accurate input, high levels of pressure sensitivity, and natural feel.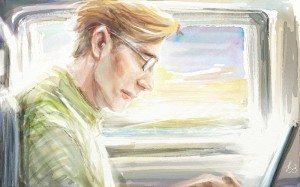 Press
Press can download the ArtRage for Android Release or check out the ArtRage for Android Press Section.
Credits
Ambient Design would like to thank Bo Paweena for providing the promotional artwork, which was painted in the ArtRage for Android app.