Bug Fixes Released For ArtRage for Android
Important bug fixes have just been released for ArtRage for Android.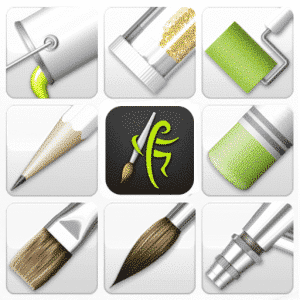 We just released an update for ArtRage for Android which we highly recommend everyone downloads as soon as possible, as it includes a range of important bug fixes. We're happy to say that we think we've solved all the known issues (just in time for Android 6.0 to introduce some new ones!) and this update should make your drawing experience smoother and more reliable.
There's one new feature in this update, the ability to import images directly into ArtRage while browsing other apps (for example, photos from the Gallery).
We're sorry it took so long to get an update out, but unfortunately, our developers are perfectionists, so we weren't able to pry an update from their fingers until they were completely sure that everything worked properly. Many of the issues were extremely hard to track down as well, and we had to gather data over a long period of time from different users until we could identify the cause of the problem.
(As always, we hugely appreciate everyone who took the time to let us know about bugs and crashes, and sent in crash reports via the Play Store. While we weren't always able to fix your issues immediately, each report was an extra puzzle piece helping us figure out the entire thing).
You can download ArtRage for Android from Amazon, the Google Play Store and Samsung Galaxy Apps (or free in Galaxy Gifts on selected Samsung devices).
Transform and Scripts Coming to ArtRage for Android
Now, on to more exciting news! Our next update will include TWO much awaited major new features: Transform and Scripts!
We are very happy to announce that we are nearly ready to release two much requested features. They've been in development pretty much since we first released the Android app, so we're probably even more happy to release them than you are to receive them! We can't yet announce a specific date because we're still running final tests on the new features, but as soon as we're sure there are no problems, we will be releasing the update and we expect this to be within a month.
Transform allows you to manipulate individual layers, or the entire painting. You will be able to move, rotate, scale and flip layers to adjust parts of your image. You can also lock any of these properties to make it easier to manipulate your drawing.
Scripts are a unique ArtRage feature that allow you to record your entire painting process. Just like in the iPad app, you turn Script recording on while creating a new canvas, then export the Script from your saved painting. You can then replay the Script in the desktop versions of ArtRage to recreate your painting. ArtRage 4 also allows you to play scripts back at any resolution, making it easy to create larger versions of your Android art without any loss of quality.