View and Set Keyboard Commands in ArtRage Studio Pro
ArtRage Studio and Studio Pro allow you to set your own keyboard shortcuts for a long list of commands. To view and change keyboard commands in ArtRage 3 go to:
Edit > Set Keyboard Shortcuts…
How To Customise ArtRage Studio Pro Shortcuts
It is easy to view the available shortcuts, and create your own custom keyboard combinations, to suit your personal workflow preferences, accessibility issues or the need for specific commands.

You can also save and import custom shortcut sets.
This is especially useful for:
Shared computers
Sharing specific shortcut set ups with other ArtRage users
Creating custom set ups for specific tasks
Creating custom set ups for different hardware

Step 1: Open the Keyboard Shortcuts Panel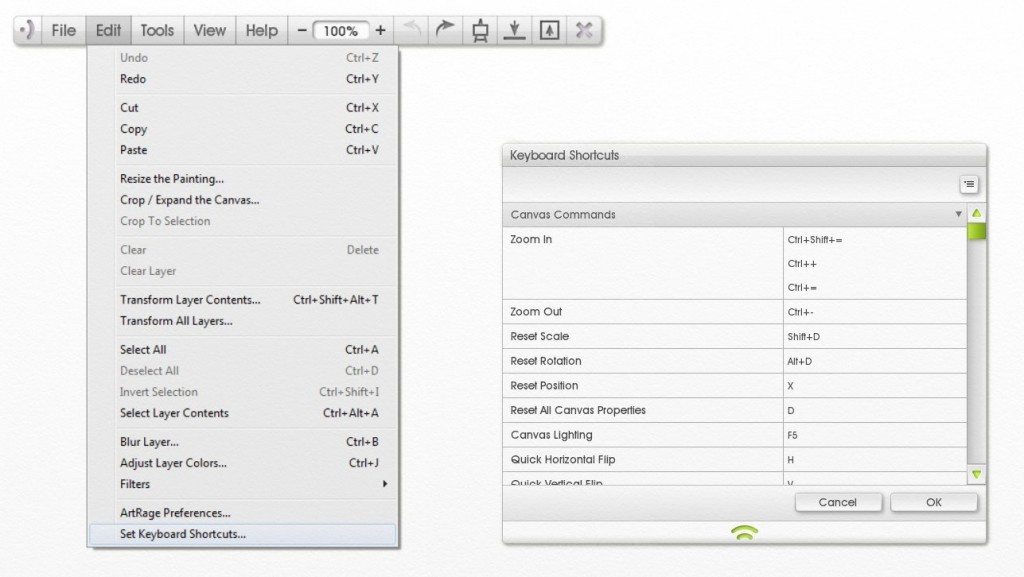 You will see a pop up window in the middle of the screen. It lists all the commands that can be customised.
Many of the most common commands come with default shortcuts already set up. You can change these. There are also a lot of blank commands for you to choose from (if you decide that you need them).
Step 2: Find the Shortcuts that you want to change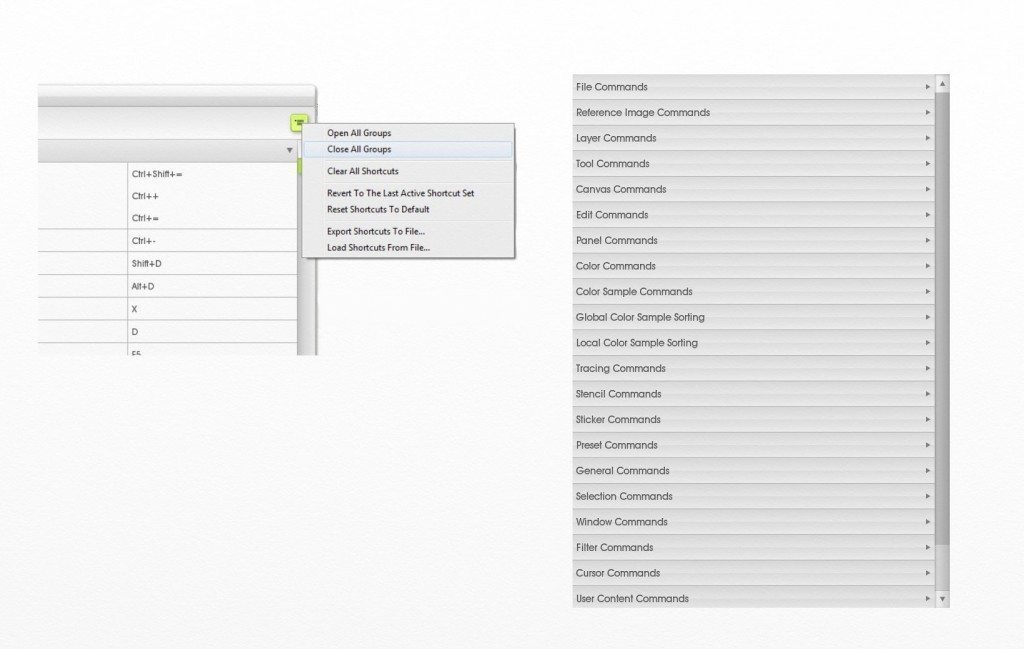 The different shortcuts are organised into Groups.
You can expand or collapse each group individually in order to view the available commands. Use the menu button on the top right to expand or collapse all groups at once, as well as to save or open custom shortcut sets.
Step 3: Edit the Shortcut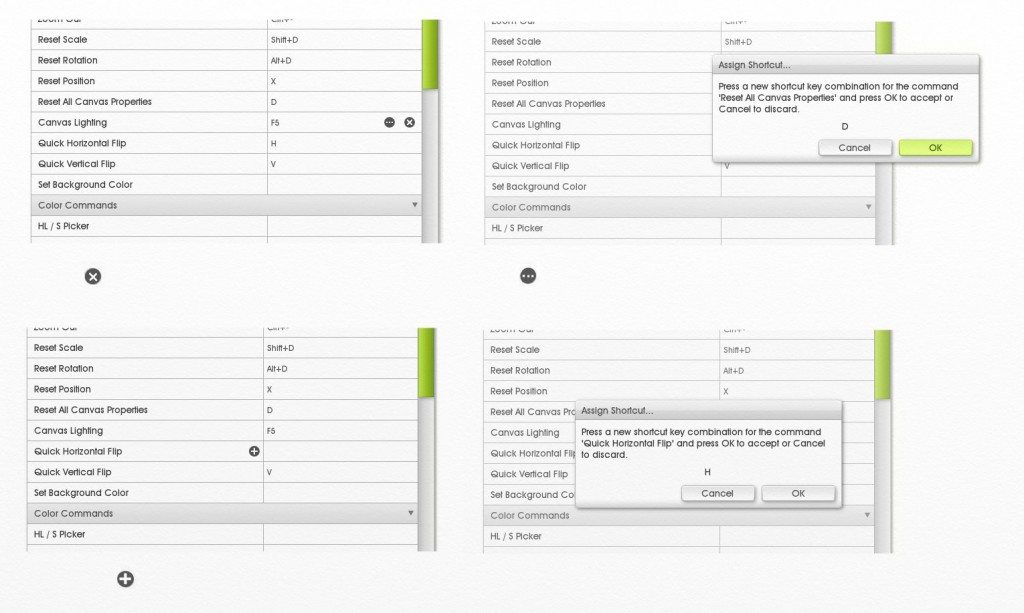 Click 'X' to clear the current shortcut
Click '…' to set a new keyboard shortcut for that command
Click the '+' symbol to create a new keyboard shortcut for an empty command.

Press the new key combination to set it. If you hit the wrong key, just try again.
Once you have chosen the shortcut that you want, click 'OK'

Additional Notes
You can add more than one shortcut to a command
Changes will not be visible on Mac OS X until you restart ArtRage

Also See