Albert Root (GZAirborne & Screenpainter): An Artist's Legacy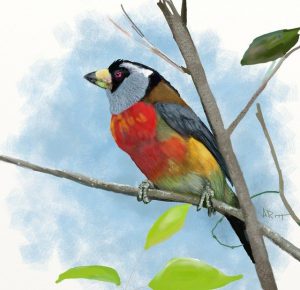 On March 10th, 2015, Albert Root passed away. Albert was a huge part of the ArtRage community. He first joined the forums in 2007 as GZAirborne, later changing his username to Screenpainter. While active in the forums he was always helpful and kind. He was also a major part of ArtRageUS, an artist-run ArtRage magazine, and founded the ArtRage Facebook Group. While he hadn't been as active recently, he was still very well known. He was also a prolific and joyful artist, who freely experimented with everything from abstract to portraits.

The ArtRage community is a huge part of what this product is about, and Albert was a huge part of our community. Creating a software tool is one thing, but seeing it develop with a community of users who put so much in to it is truly an amazing experience. It's something you can't manufacture or engineer – it has to come from individuals with passion. His presence on our forums, encouragement of other users, input in our beta testing and establishment of the Facebook community were invaluable to the growth of the ArtRage community and, I believe, a big part of why it ended up being as friendly and welcoming as it is.

Albert was a colourful, bold and experimental painter who posted a wide ranging variety of works using ArtRage, since the early days of ArtRage 2. He shared his work on DeviantART, Flickr and in his ArtRage gallery, and we've selected some highlights to share here.
[justified_image_grid ng_gallery=12]
Comments From the Forums
Because Albert was such an integral part of the forums, we wanted to include some comments from the people who knew him and benefited from his advice and friendship. Some people also chose to share their favourite works by Albert.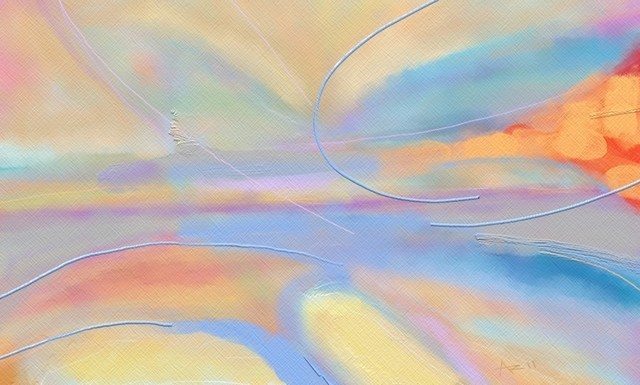 I was overwhelmed by the astonishing number of gently encouraging comments he'd made. For these, in my mind, I honoured him. And it dawned on me that the amazing list of comments was, for me, the best picture that could represent Albert Root.
I am so saddened to hear this morning of Albert's passing. For a number of years we shared so many wonderful exchanges in this forum. Albert was consistently, always, warm, inviting, considerate, smart, a bright light constructively engaged with his compatriots here. His artwork was suburb. Lima's tribute compilation is moving, somehow capturing the heart of a wonderful soul who will be sorely missed by those who loved him. Rest in peace Albert. Thank you for having always been an inspiration and caring friend.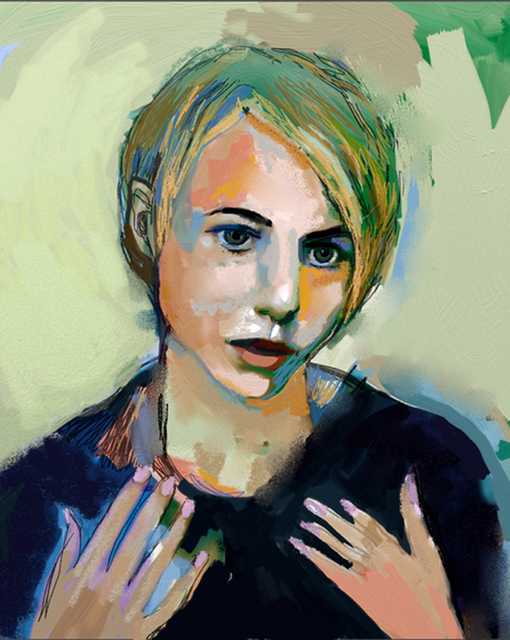 I'm grateful for the opportunity to further remind Albert great artistry and human personality. He's always been a warm, gentle and encouraging friend providing congratulations and suggestions of any kind, with a frank and benign care for both Your art, Your person and Your drivers to help Your own awareness and insight as only good friends dare to afford. This came from his genuine curiosity and interest for both art and persons, both disciplines where he had a deep knowledge and a simple and direct communication. I remember gratefully of some of his observations and suggestions to correct figures proportions provided in respectful way for my consideration and he was evidently right as I could easily realize. A great lesson to found Your pride in Your ability to accept to constantly improve and not on an illusory achievement. This tribute is due, but, honestly, quite moving for anyone of the old guard attending this Forum as long as myself and even more (it seems a lifetime indeed), having seen so many mates and friends appear and disappear, like generations of people in history. Only few existed and still stay and stand like mountains or ancient redwoods, the Artrages Elves somehow and Albert Root is one of them, and elvish hero with different names fell in a battle, but with a timeless spirit and immortal nature.

No single artpiece can condense an artistic personality embracing any genre and interest, but I would attach (see "Claire", right) an unfinished, experimental sort of portrait where Cézanne and Matisse joined into marvellous unicum enlighting and interacting with so many artists of the last century I can hardly list completely. Other masterpieces I like very much are New Oil Experiment, Hair Down and Still Life You may find in his gallery. So long, dear Albert, I hope You enjoyed my miserable words, my sentiments and feelings from wherever You're living now, in delight, I'm sure.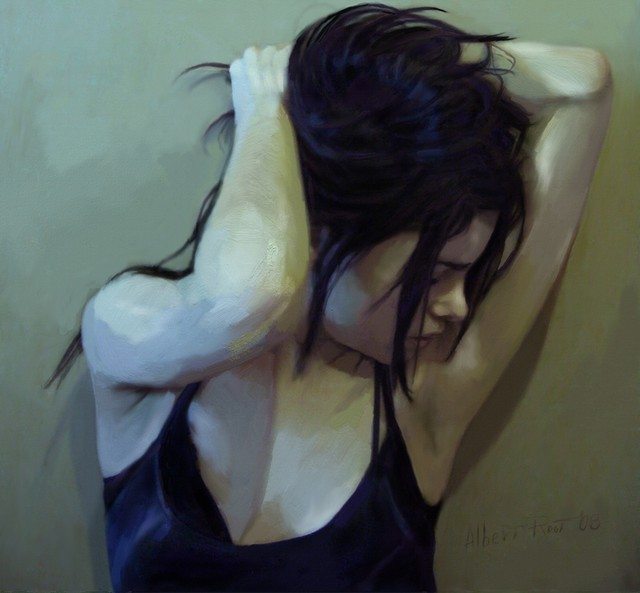 Albert will always be remembered. He was a great guy and artist. Not to mention his assistance with ArtrageUS Magazine. He will be missed!
… a talented and supportive part of the ArtRage family and as others have already said, always a perfect gent. He will certainly be missed by me.
Albert was one of the people who made this place so welcoming when I first started coming here, it's sad news.
Querido Albert: Un fraterno saludo ahora que nos has dejado… Tu legado artístico sobrevive… Descansa en Paz. Dear Albert: Fraternal greetings now that we have left … Your artistic legacy lives on … Rest in peace.
He always so encouraging to my doodles as well as remembering his awesome abstract arts and portraits too. Rest in peace, GZ.
I too received kind encouragement from Albert which I shan't forget. It made all the difference when I was taking my first tentative steps with ArtRage.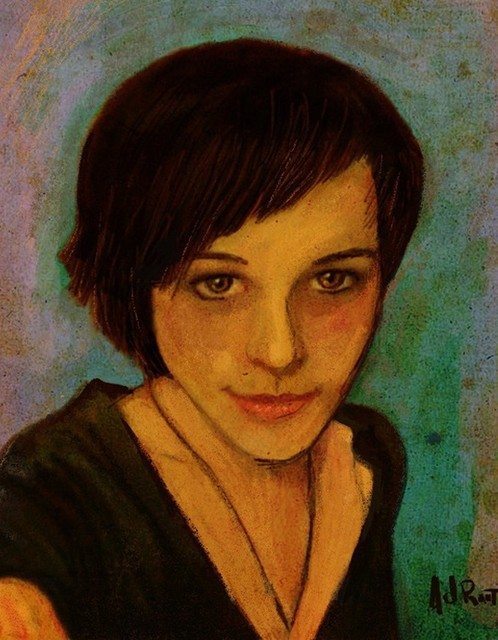 I think he was one of the most talented and generous people I have met here, he was a good friend and encouraged everyone. He will be treasured and missed.
So sad to hear this news. He was a gentleman who welcomed everyone who joined including myself, RIP Albert we will miss you.
The world is a lesser place without him. GZAirborne was his original screen-name here; he told me that the GZ stood for Ground Zero. He lived near Seattle,Washington and is survived by his wife and, I believe, two daughters. He was a loving and proud family man in all ways. I know that these forums and this community brought much pleasure to his far too short life. He was always welcoming towards new members and always encouraging towards all. He will live on in my memory and I will always be proud that he was my friend. My heart hurts.
No doubt , Gzair was a very intelligent and friendly person. Sensitive and great connoisseur of the visual arts. I was always impressed with his insightful feedbacks and friendly words… he was very generous in sharing his expertise. I have learned a lot of things from him. It is a sadness to know this news. My deepest condolences to his family.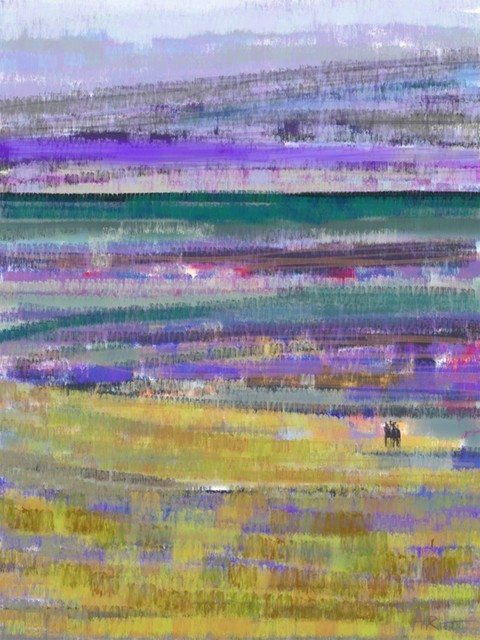 Lima also put together this slideshow compilation as "a tribute to Gzair's great art".
I'm terribly saddened to hear this news. Albert was one of the shining lights here in so many ways. Always quick with a kind word of encouragement, always so humble about his own enormous talent. I will really miss you Albert this place just wont be the same without you
You can also read more comments, and share your own thoughts, in the forum threads I just read about Albert Root RIP and Albert Root Commemorative Feature.
More Artist Features…
[fp_carousel width="940″ height="200″ items="5″ num="-1″ speed="600″ tag="artist-feature" orderby="rand" post_type="post"]