An Interview With An ArtRage Artist
Gary Nay is a Canadian iPad artist who creates intricate, abstract-like images of local scenery and buildings.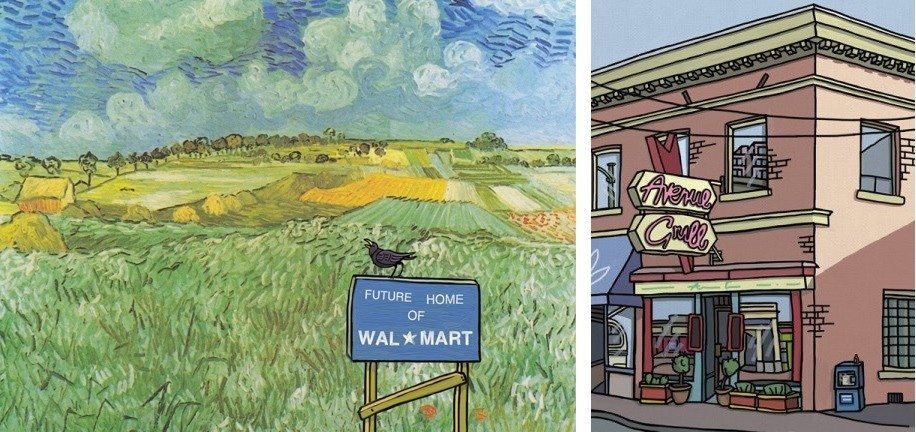 Who are you? What do you want the internet to know about you?
I am from Vancouver, British Columbia, Canada. Although my education and career were in finance, my heart has always been in art. After 30 years as a stock broker, I quit to peruse my passion for art. Probably the first reckless decision of my life but one that I am very happy with. I sold my first picture two years ago and I was hooked. I have often wondered who bought it, because it gave me the confidence to show and sell my work and, I guess, quit my day job.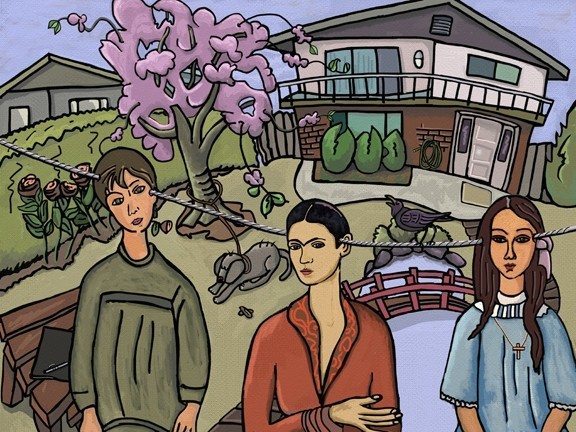 What kind of artist are you? What is your art about?
My digital paintings are whimsical, thought provoking and sometimes irreverent. I have drifted towards landscapes that are familiar, but twisted to meet my own vision.They often evoke a dystopian future or a fondly remembered past. Sometimes I'm not even sure. I am drawn to scenes of quiet solitude and like to reference past great artists.
Are your paintings based on real places?
Most of my landscapes are places that are familiar but I twist them around to suit my vision. They somehow become more about me than anything else. I never really thought of landscapes as being personal but for me they are a kind of a self portrait. Even though some are done for shameless commercial purposes they always reflect myself, my past, or my future. People buy them because the places are familiar but I paint them to show what these places mean to me.
Most of your work looks like it has a story behind it. Are you trying to tell a particular story? What response do you want from people for specific paintings?
Many of my paintings reference great artists before me. I love to take a mood, a person, or a thing from art history and add it to my present day vision. Even though most viewers won't "get it" I enjoy the discord it often creates. I like my paintings to be slightly off balance and they usually are.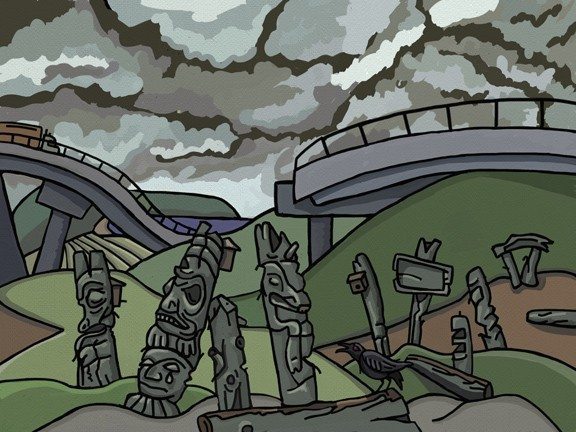 I want people to look at my paintings and say "I know that place, but it's not quite right". I like to make people think. I love the reckless creativity ArtRage allows me and I think it shows.
Do you use other programs or traditional media?
I occasionally use acrylic on canvas.
How long have you been using ArtRage?
Three years.
How did you come across the program?
Searching for apps in the App store.
What ArtRage works or projects are you most proud of?
I always like my last piece the best. I am always happy to have accomplished in my eyes what I set out to do. Then, I put it out there and see what other people think. I try not to let sales dictate my like or dislike for any of my work. But it is hard not to let that influence you.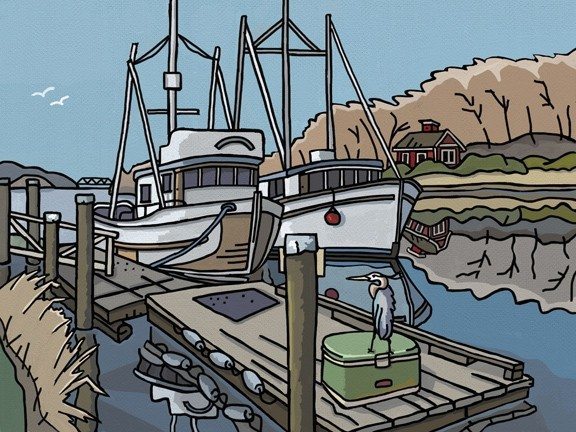 Why do you use ArtRage?
I tried all of the art apps and found ArtRage to be the most intuitive. I.e. I could make it work for what I wanted to do. It allows me to be wildly creative without fear of going in a wrong direction because you can always go back and change direction.
Where does ArtRage fit into your workflow?
My original plan was to use ArtRage as a preparation for painting acrylic on canvas. If I liked it on the iPad then I would paint it on the canvas. This was great because I could make so many changes in line and colour quickly and not waste paper, paint or canvas. Great plan, but I quickly found I much preferred the creative ArtRage iPad work over the painting on canvas. So now I mostly do digital paintings and sell limited edition prints and giclee canvases from them.
What are your favourite ArtRage features?
I love the colour picker and the back button. My work is very trial and error and I spend a lot of time hitting the back arrow.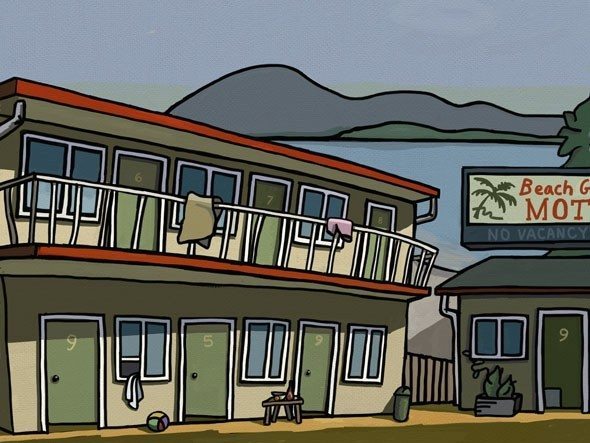 Least used?
I know there is a way to draw a straight line between 2 points (because I do it all the time by mistake) but I don't know how to make it happen on purpose.
Do you have any tips for other artists who might want to do the same thing as you?
Seek medical attention immediately!
Any ArtRage specific tips?
Great for trial and error give it a shot.
Is ArtRage suited to professional artwork?
Yes.
Watch Gary's Interview with Shaw TV
https://www.youtube.com/watch?v=pcnxsoc8zBs
You can view more of Gary Nay's work and purchase it at www.GNAYart.com
Check out his comedic daily art blog at Gary Nay's Art of the Day. You can also follow him on Twitter, Instagram and Facebook.
See more features from our amazing ArtRage artists!
[fp_carousel width="940″ height="200″ items="5″ num="-1″ speed="600″ tag="artist-feature" orderby="rand" post_type="post"]