Did you know that you can upgrade at a discount from ArtRage Lite?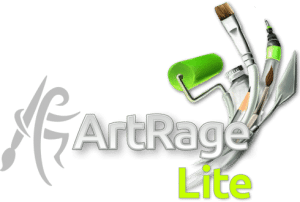 ArtRage Lite is our 'introductory' version of ArtRage. It comes free with the Wacom Intuos Draw tablets, and it's designed to be:
Cheaper, for people who aren't in a position to pay for the full program
Easier to use, with fewer confusing or advanced options

Pricing and Upgrade Discounts!
However… it comes with an awesome discount off ArtRage 4. If you buy ArtRage Lite (US$29.90), and then buy ArtRage 4 (US$49.90), you get a 50% discount – $24.90 off.
So you only pay $5 more in total (assuming you didn't just get Lite free in the first place), and that all basically goes towards internet and transaction fees at our end to cover the costs of offering two different programs and having two separate purchases (because we wanted to keep Lite as cheap as possible while still offering a really good upgrade discount).
You can check the price in your local currency for yourself by going to Help > Upgrade to ArtRage 4 inside ArtRage Lite (this just takes you to the online store, and you can change the currency from the drop down up the top of the purchase screen).
This upgrade discount doesn't expire – the exact details might change as we bring out new editions of ArtRage, but we do want to offer an upgrade discount and will continue to find ways to offer it.
When Should You Consider ArtRage 4?
We designed Lite so that people could pick up their very first graphics tablet and open their very first painting program and still be able to actually paint stuff. This means a lot of advanced features just aren't there.
If you open up Lite and find it doesn't have a bunch of stuff you really need, like Layer Groups, or Lock Transparency, or Opacity adjustments for the Ink Pen, or PSD export, then you're probably slightly more experienced or ambitious with this whole 'digital art' thing than the average person we designed Lite for, and you probably should be using ArtRage 4.
ArtRage 4 offers a lot of the more 'advanced' tools that a beginner or casual artist might not care about – layer blend modes, more tool settings, more layer editing options, custom sticker spray brush editing, multiple file type export, advanced Script options (including playing back at larger sizes), and filter support, as well as entirely new features like symmetry, grids, gradient and pattern fills, and a realistic colour blending mode.
There's a full list of the different features here: ArtRage Lite Features
And if you want to play with a feature to see if you want it, it will be in the free demo: ArtRage Demo (and you can absolutely save files in the demo then open them in Lite or ArtRage 4 later).