An Interview With An ArtRage Artist
Michael Clulee is an English artist who paints abstract illustrations exploring colour and shape, strongly inspired by Expressionism and Cubism.

ArtRage Editions: ArtRage 4.5
Platforms: Windows 10
Background: Traditional Art
Who are you? What do you want the internet to know about you?
I live on the edge of the Birmingham Conurbation as an illustrator. I am inspired by architecture, the cosmos and character design. My aspiration is to work abroad either on the continent or further afield.
What kind of artist are you? What kind of subjects do you draw? (How would you describe your style and/or theme?)
I usually focus on are spacescapes, landscapes and for traditional mediums, characters. I don't tend to fixate on one style as I don't want to get too comfortable with it.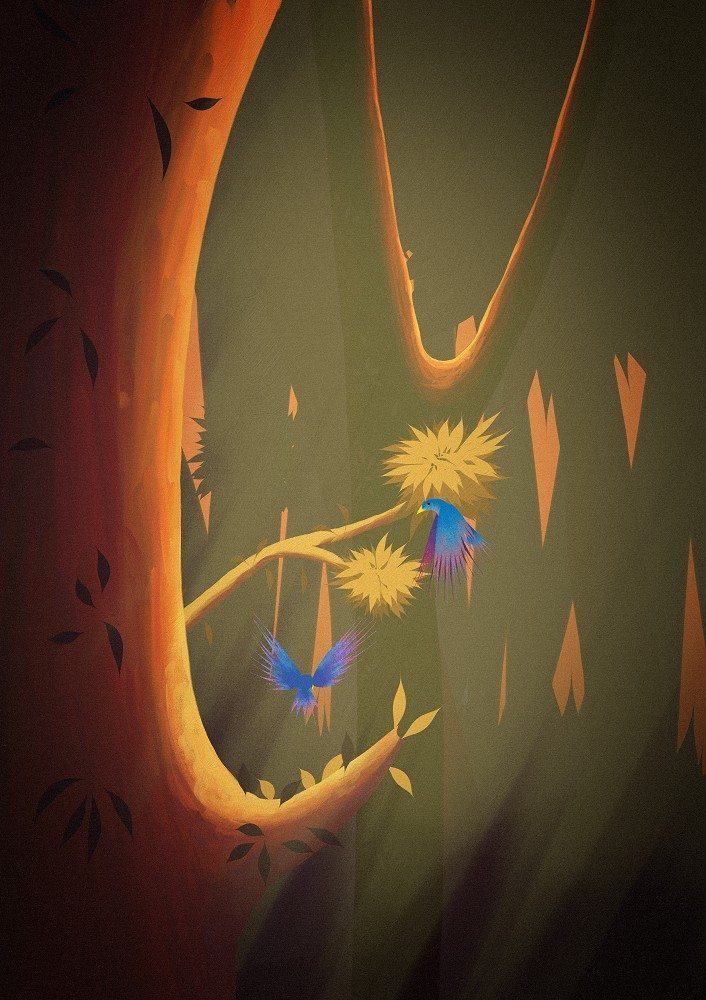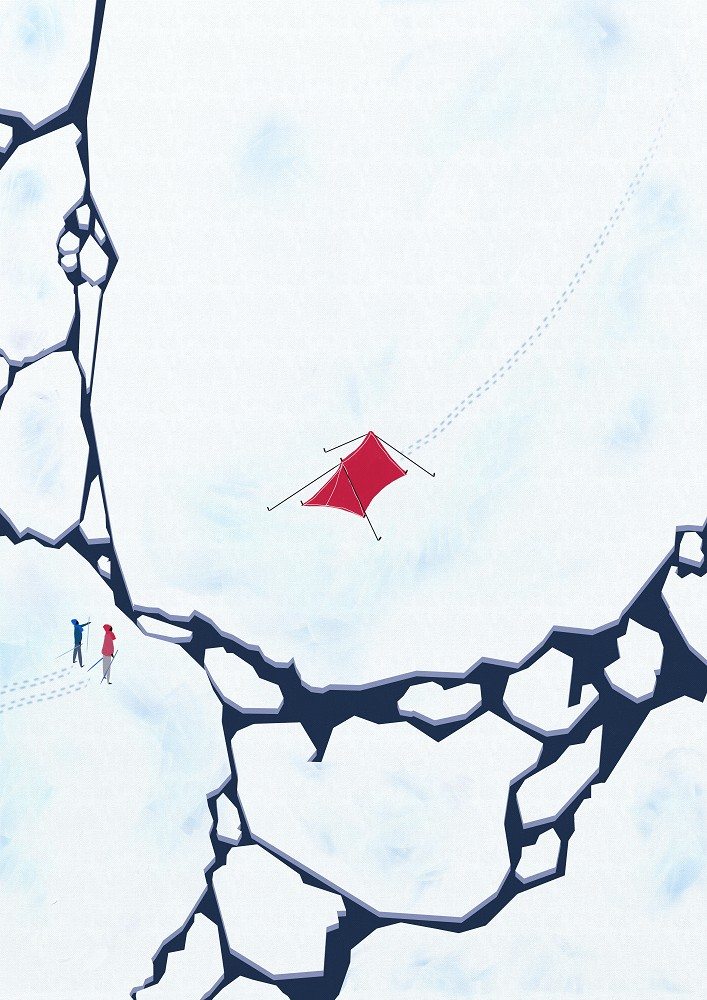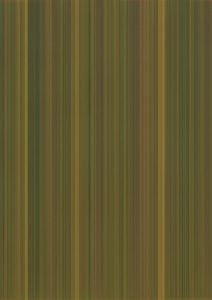 Do you come from a digital or traditional art background?
Traditional background, one of the reasons Artrage is very intuitive.
Do you use other programs or traditional media?
Adobe Photoshop for space paintings and I also use it to touch up some of my work done in ArtRage. I don't include traditional elements in my digital work but would like to in the future.
How long have you been using ArtRage?
Around three years now.
How did you come across the program?
YouTube. Someone was using the program and I noticed how much it resembled painting with realistic materials, reminiscent of my time spent with Corel and SketchBook.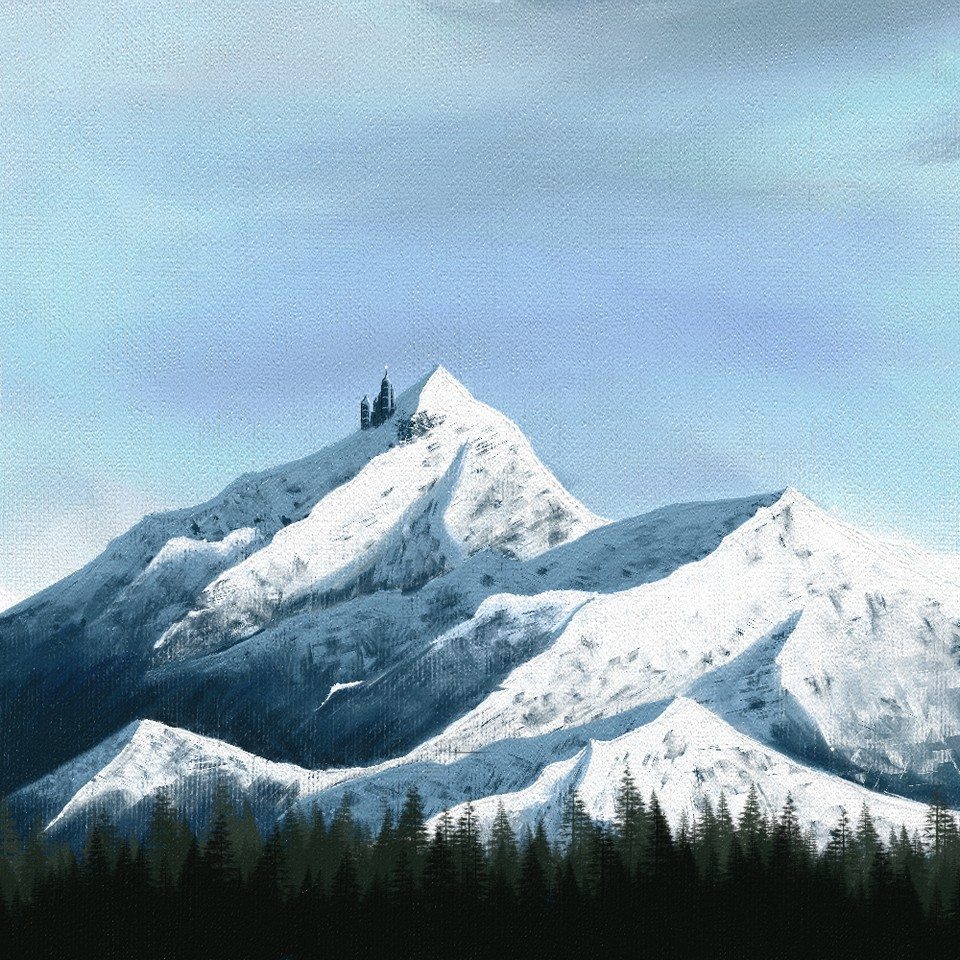 What ArtRage works or projects are you most proud of?
My poster for the 10Stories / Ekidna. They asked me to create an illustration based on a short story that a school pupil in Brighton, UK, wrote. It was also my largest project size-wise. Thankfully both they and the school pupil liked the illustration a lot.
My Wassily Kandinsky inspired maps of cities are also a favourite of mine as well as a mountain piece I made a while ago. All three of these pieces were done in ArtRage.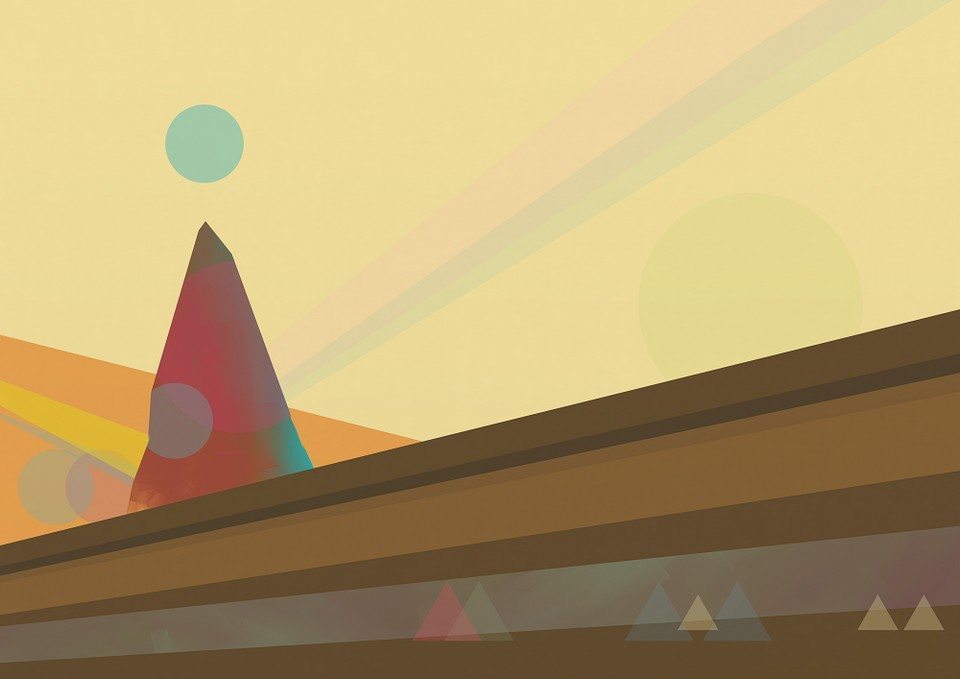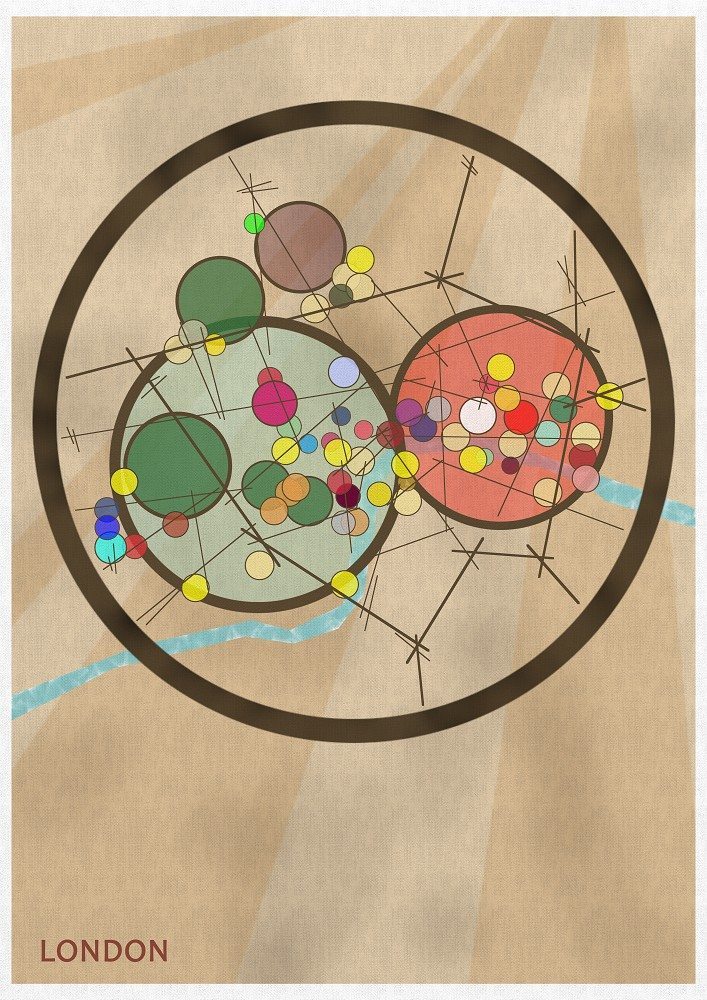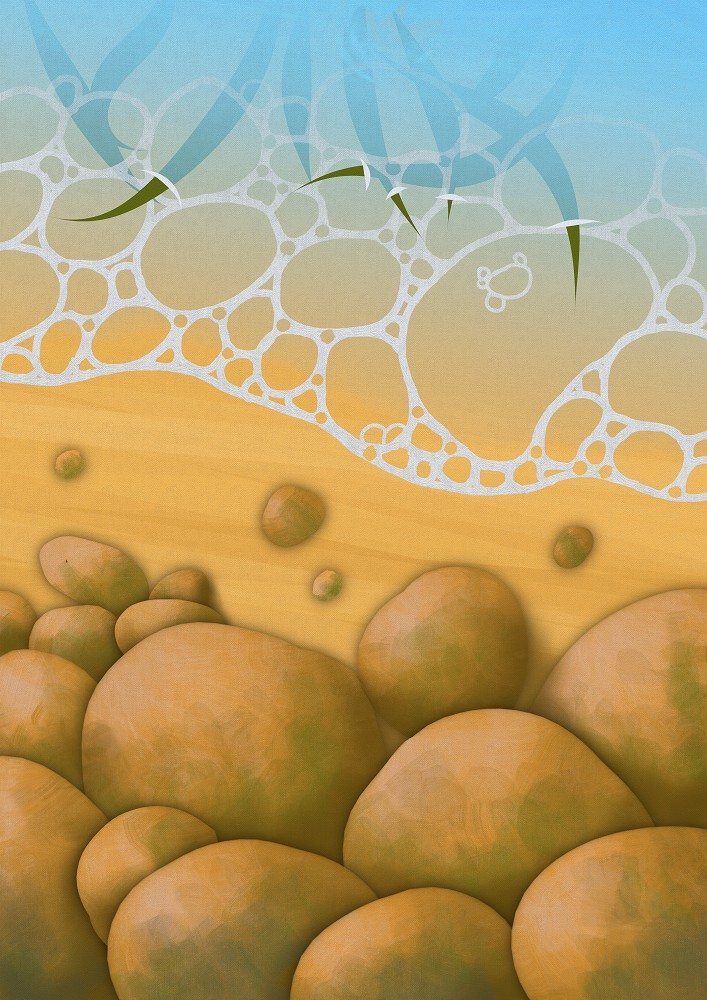 How do you choose what to draw?
I usually go through phases of having an idea and running through different depictions of said idea – such as the Kandinsky maps – and making a number of paintings to the point that I have done enough. As of right now, I am making landscapes in a cubism/vorticism style. I have been thinking about using more of the palette knives to create more expressionist works.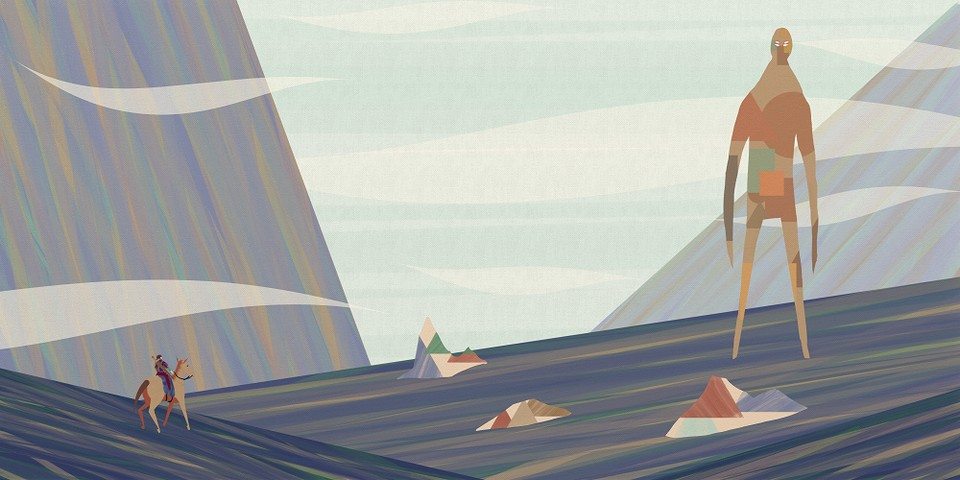 Are you trying to tell a particular story/convey a certain meaning, or just basing it on what looks good? What response do you try and get from people?
I haven't thought about how people react, it shouldn't be a factor in your creative output. You'll get your audience from those that respond to your work the best. I make stuff I like pretty much.
Why do you use ArtRage?
It's the closest I have come to using a virtual representation of painting thus far. With a great user generated asset scene (thank god for tree stencils and colour palettes!).
Editor's Note: Check out the Art Supplies forum to download custom resources from other users for ArtRage!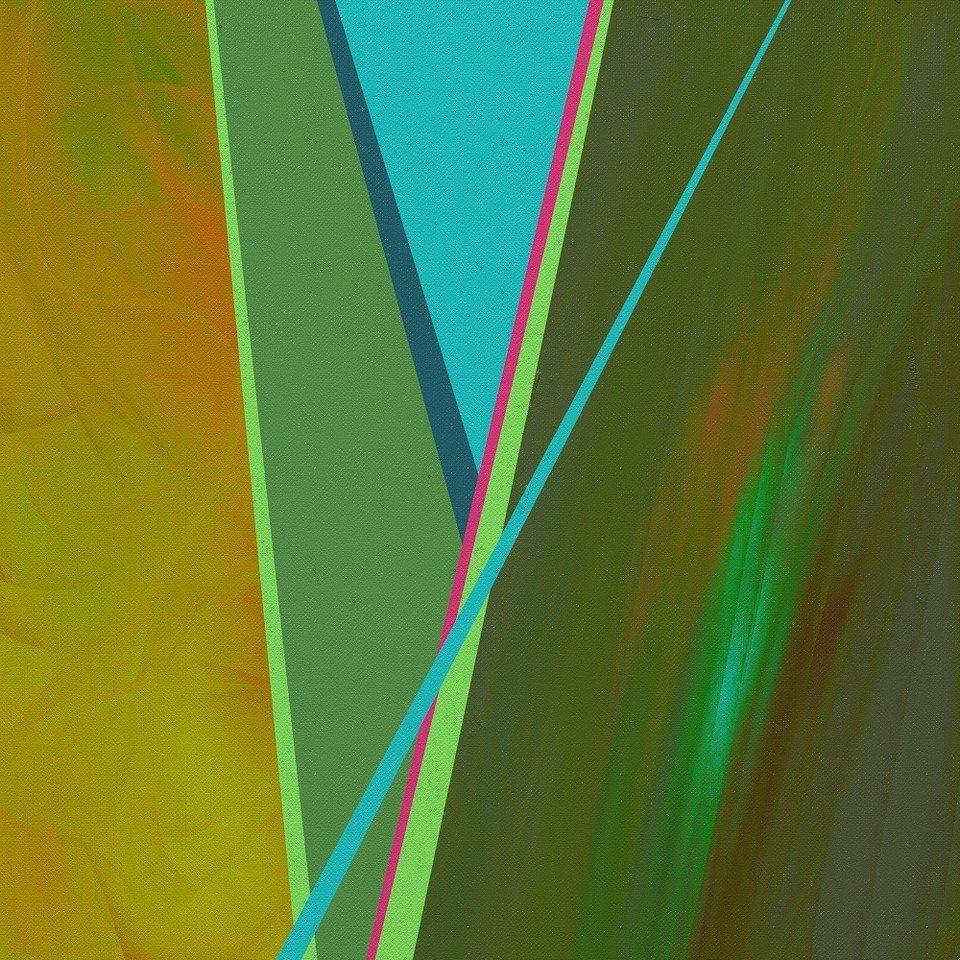 Where does ArtRage fit into your workflow?
I have used for entire paintings since I started using the software.
How would you normally paint a picture? What is your process?
I usually begin with a blue sketch, mostly in different layers. Composition is the only binding aspect of every piece I make so I also make that a priority before going in with the actual sketch.. Then I get to work with the main colours. If making a person, I usually group a lot of the parts of the body into groups, each having their own layers.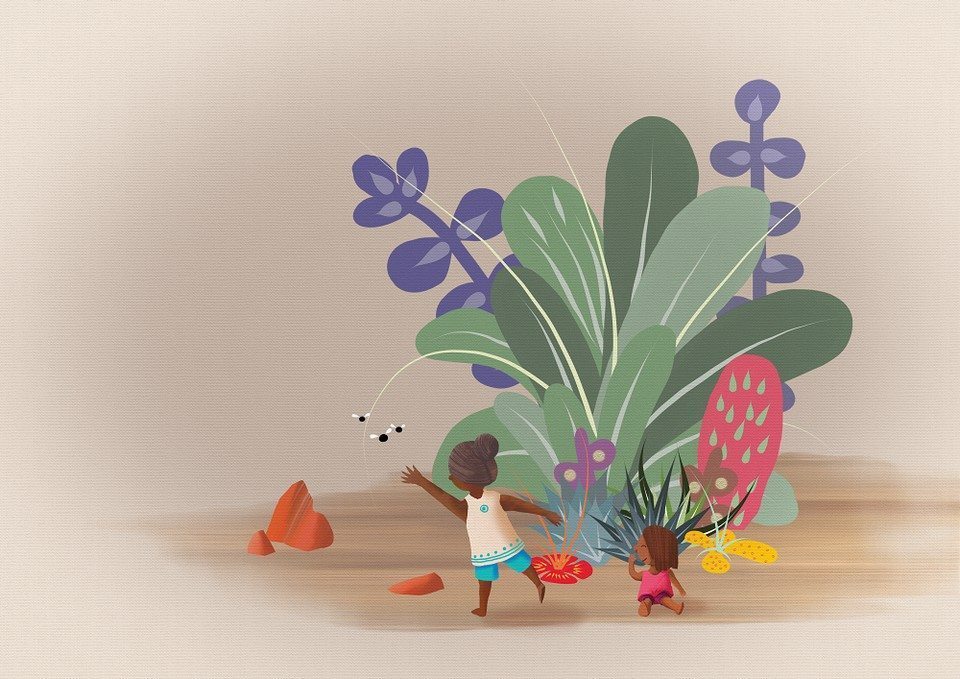 What are your favourite ArtRage features?
Stencils and colour palettes have played a big part as of my work right now, as well as the palette knives. I do want to explore more with watercolours, brush aspect and the symmetry tool sometime in the future.
Least used?
Stickers.
Is ArtRage suited to professional artwork?
Yes, set your own standard for what software is right for you.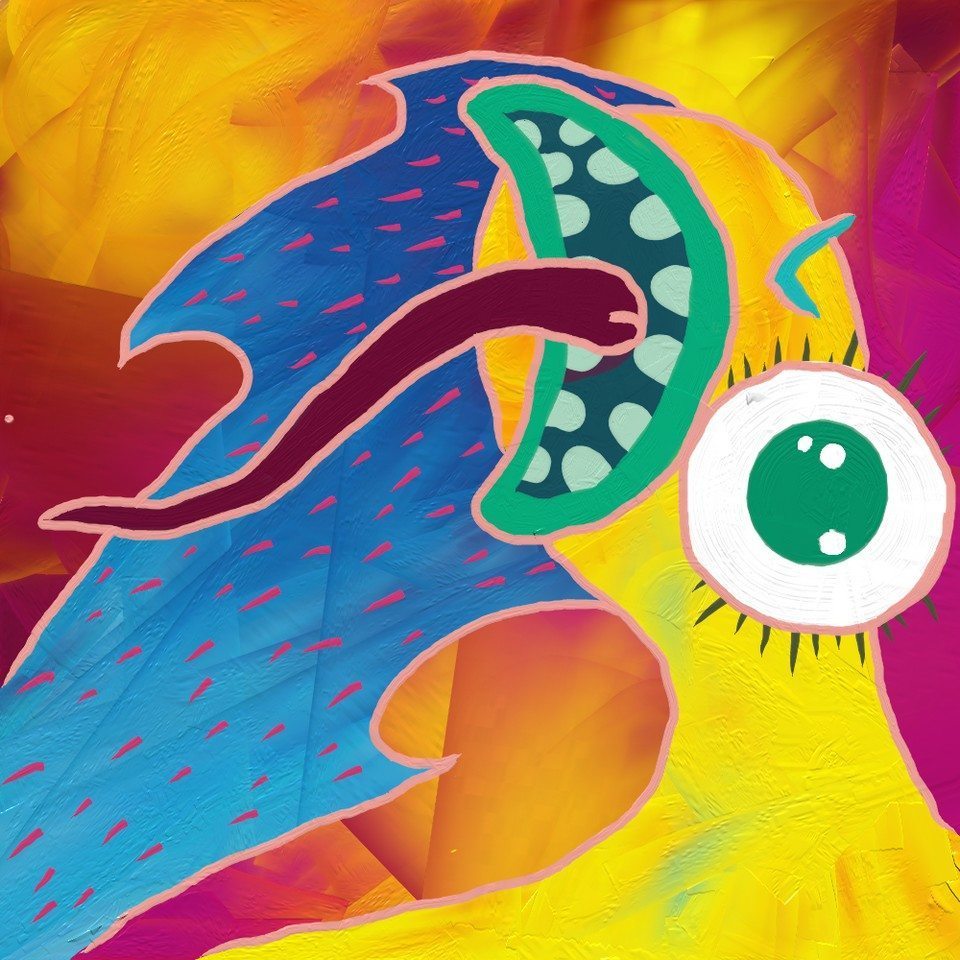 You can view more of Michael Clulee's work at Behance. You can also follow him on Twitter, Instagram and Twitch.tv
See more features from our amazing ArtRage artists!
[fp_carousel width="940″ height="200″ items="5″ num="-1″ speed="600″ tag="artist-feature" orderby="rand" post_type="post"]