Batuhan BAYRAK 1995 istanbul doğumlu grafik tasarımcı ve kaligrafi sanatçısıdır. Üniversitede tasarım bölümünden mezun olduktan sonra serbest olarak çizerlik yapmakta. Kitap,dergi ve basılı medya için illüstrasyonlar yapıyor.
Batuhan Bayrak is a graphic designer and calligraphy artist, born in 1995 in Istanbul. After graduating from a design degree, he now draws illustrations for books, magazines and print media.
Note: English translations are edited by ArtRage staff. Our apologies for any errors.
---
What kind of artist are you? What kind of subjects do you draw?
Geleneksel sanattan aldığı ilhamı dijital ile birleştirerek çalışmalarına devam etmektedir. Genellikle seçtiğim figürler insan tasvirleri veya canlılar oluyor.
I combine digital art with traditional techniques. I usually do portraits for posters and editorial works. When I do special work, it is usually animal themed.
What artwork are you particularly proud of creating in ArtRage?
'Mustapha Pasha', painted with the palette knife and oil brush. This portrait was inspired by a historical figure.
Right: Mustapha Pasha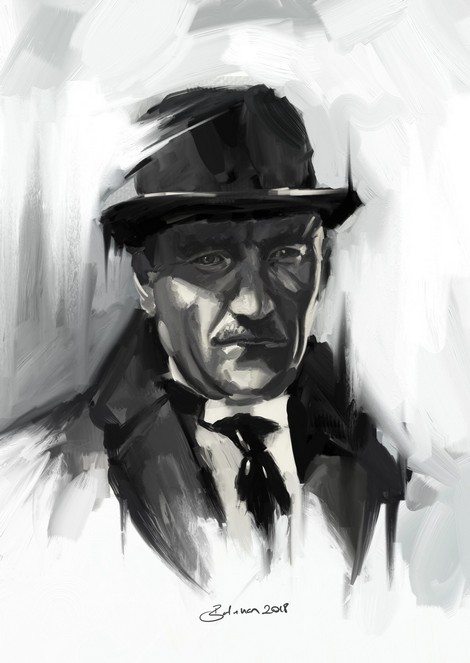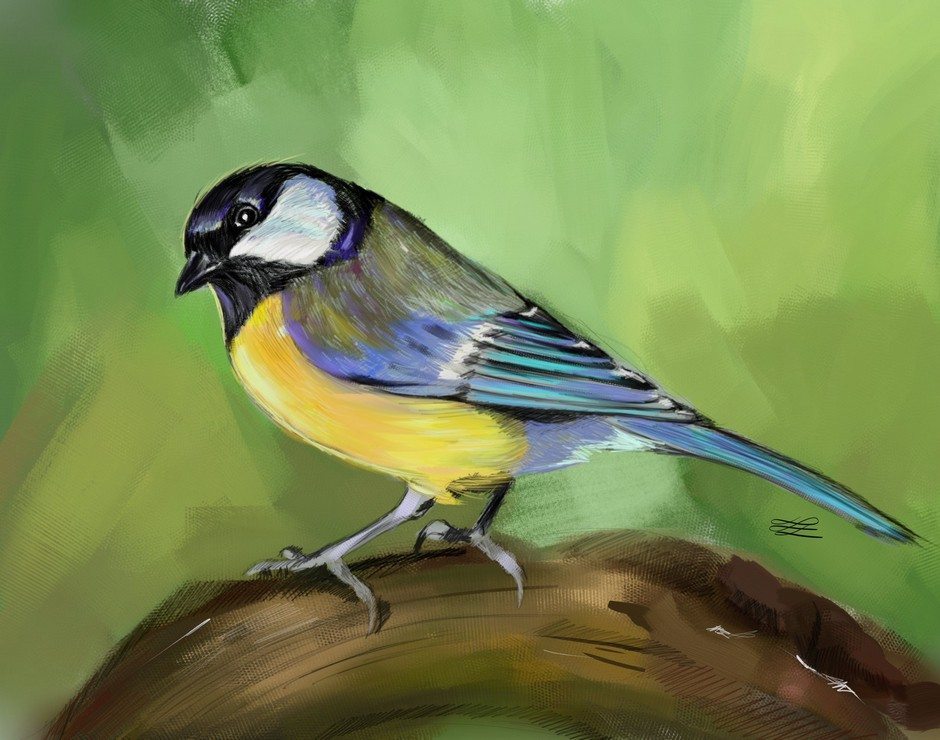 Painting of a Great Tit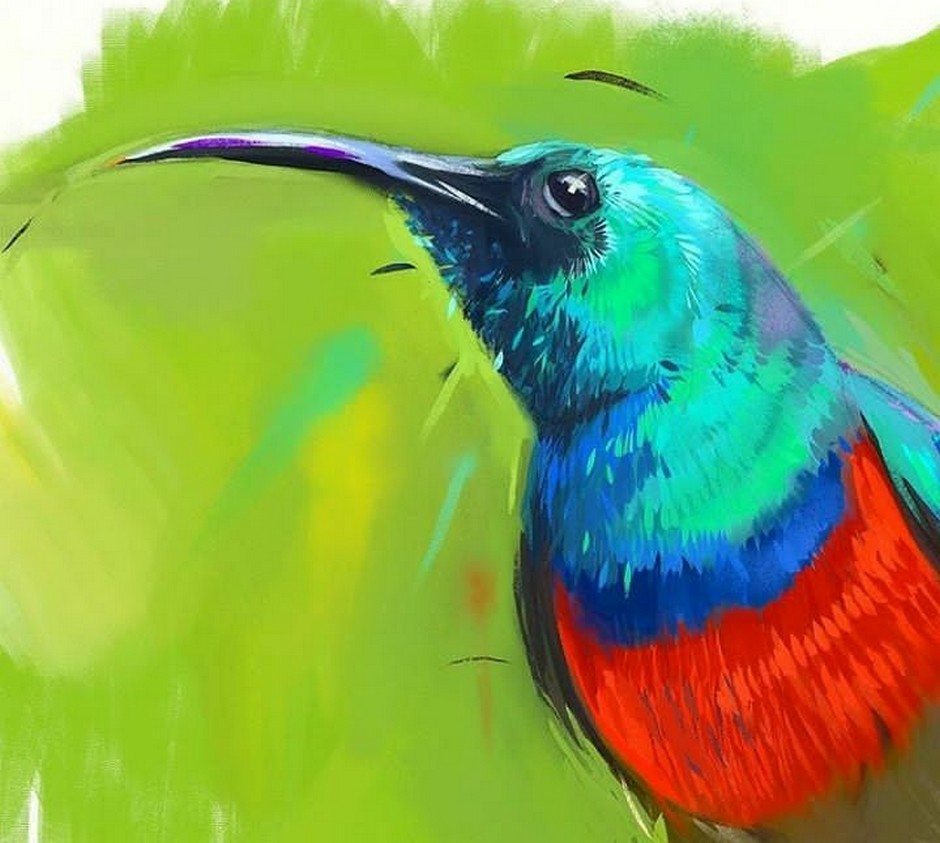 Painting of an Eastern double-collared sunbird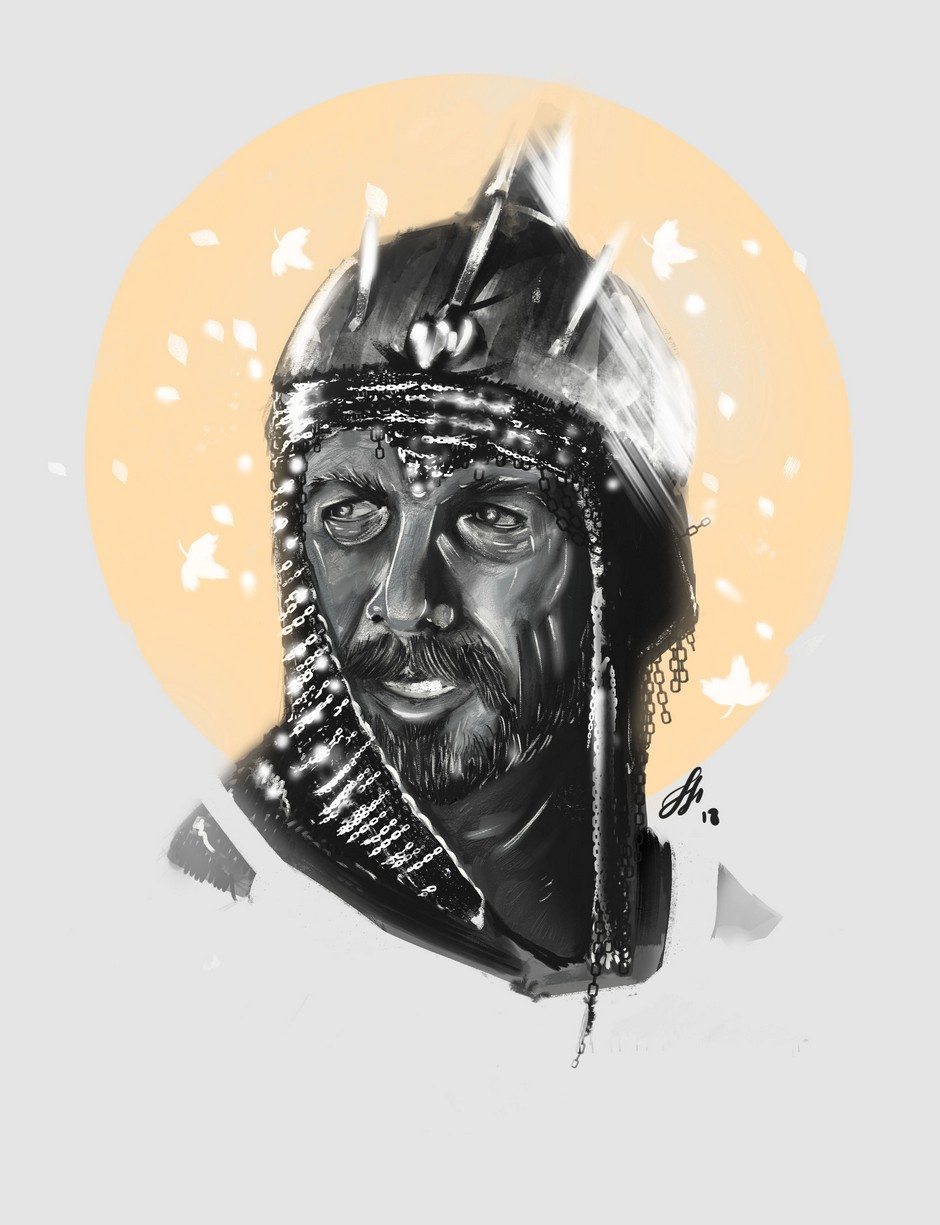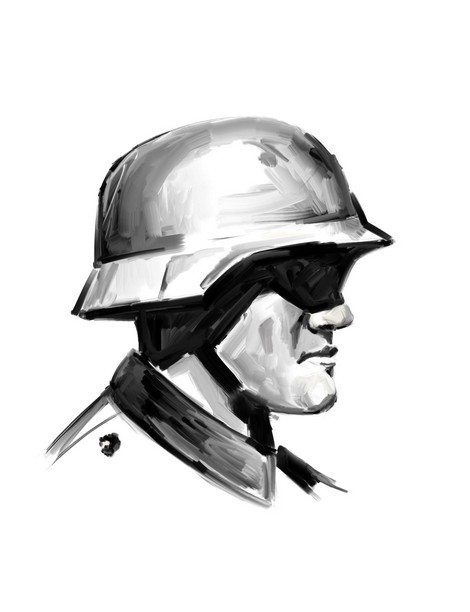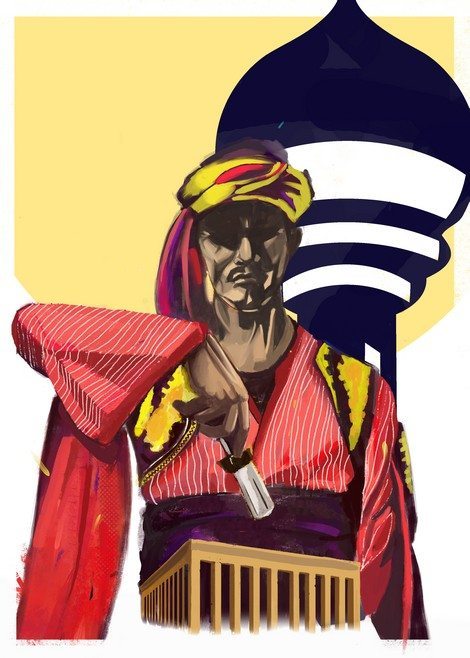 Why do you use ArtRage? What do you like about the program?
Artrage programının en sevdiğim yönü çalışırken sanki gerçek fırçalar ile çalışıyormuşsunuz gibi eserlerinizi oluşturuyor olmanız. Birçok yazılım denedikten sonra artrage'in bu iş için en uygun yazılım olduğu kanaatine vardım. Dijital boyama yaparken gerçekçi fırçalar ve dokular arayanların denemesi gereken bir uygulama.
Below: Calligraphic Portrait Series
ArtRage makes me feel free when painting and my works become more realistic. It allows me to work traditionally, and the quality of my work is increased thanks to the software. My favorite tools are the palette knife and oil paint brushes, they are very realistic, but I find all the tools useful.
My favourite aspect of ArtRage is that, when you work with the program, you are creating your pieces as if you were working with a real brush. After testing a lot of software, I was convinced that ArtRage was the best software for this job. I recommend this application to artists seeking to paint with realistic brushes and textures.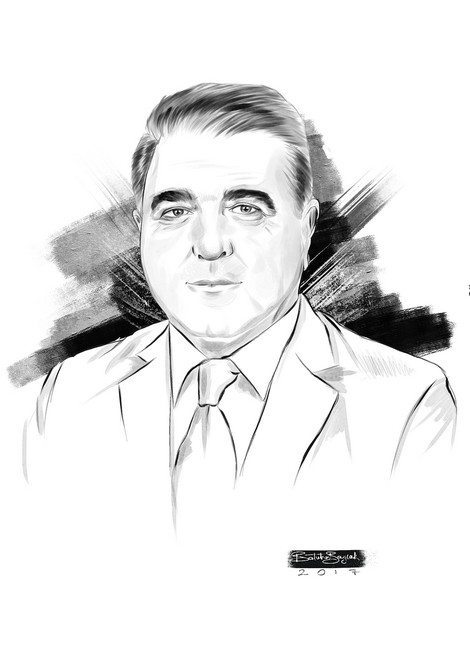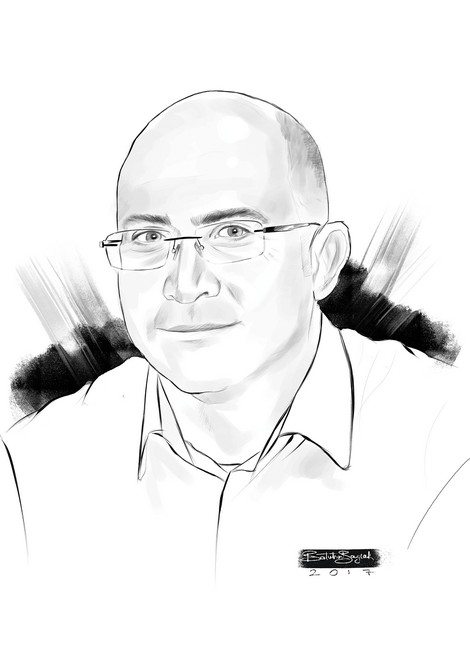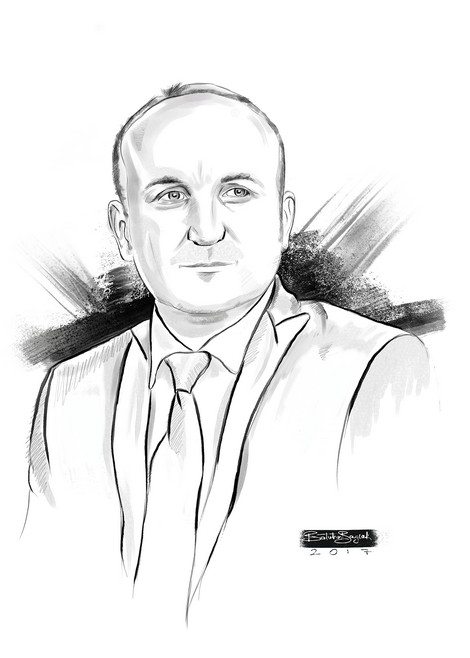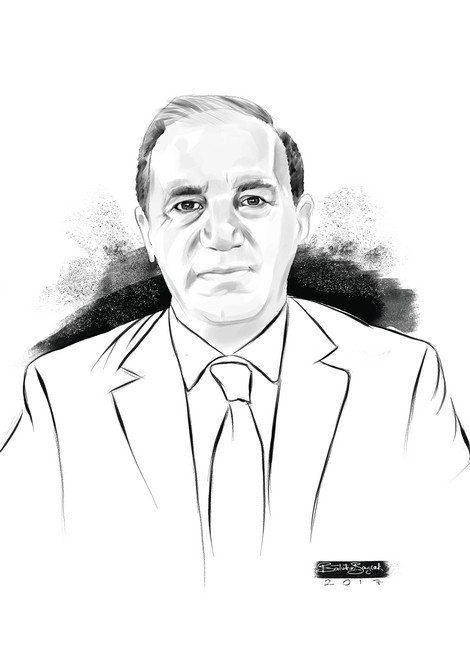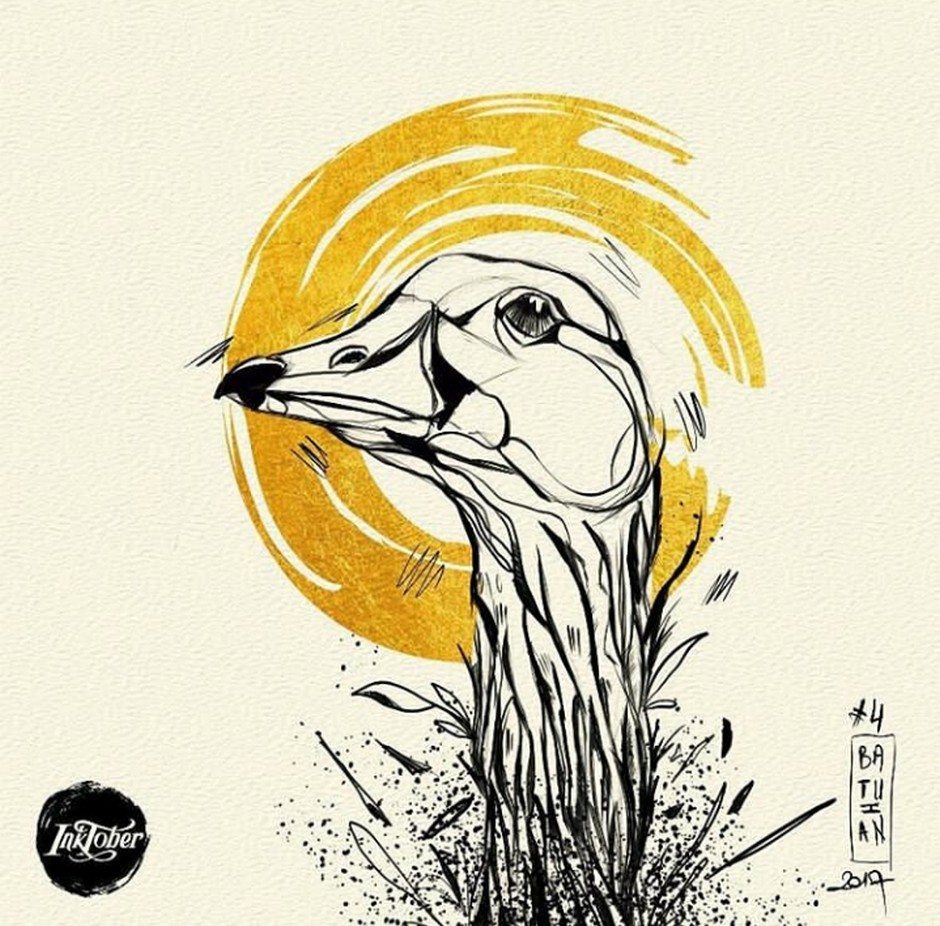 Inktober Bird
About the Artist
Name: Batuhan Bayrak
Country: Istanbul, Turkey
Job: Professional illustrator
Art Style: Traditional techniques, portraits and animals
Background: Traditional art and design
Tools
ArtRage Edition: ArtRage 5
Platforms and Hardware: Windows desktop and graphics tablet
Used ArtRage for: Six months

See more of Batuhan's work and follow him on Behance, and Instagram
See more features from our amazing ArtRage artists!
[fp_carousel width="940″ height="200″ items="5″ num="-1″ speed="600″ tag="artist-feature" orderby="rand" post_type="post"]