An Interview With An ArtRage Artist
Dale Jackson, known as StratoArt, is a professional graphic designer and animator, who is well known for his aviation art. He creates painstakingly accurate and beautiful works, and we really, really love his 'Autumn Glory' Triptych.

Who are you? What do you want the internet to know about you?
My name is Dale Jackson. I love drawing. I was drawing since I was a young boy. With the advent of home computers in the 1980's I was hooked into digital art. I had served as a printer's assistant, photographer, layout artist and then artist and editor working in the graphic art department in College in the early 1990s.
When serving in the USAF in the late 1990s as a crew chief, I had painted squadron artwork on 5 lead KC-135 tanker aircraft at Fairchild AFB, WA. For that endeavor I earned the Air Force Achievement Medal. I also painted artwork that was displayed on an F-15 Eagle of the Oregon Air National Guard.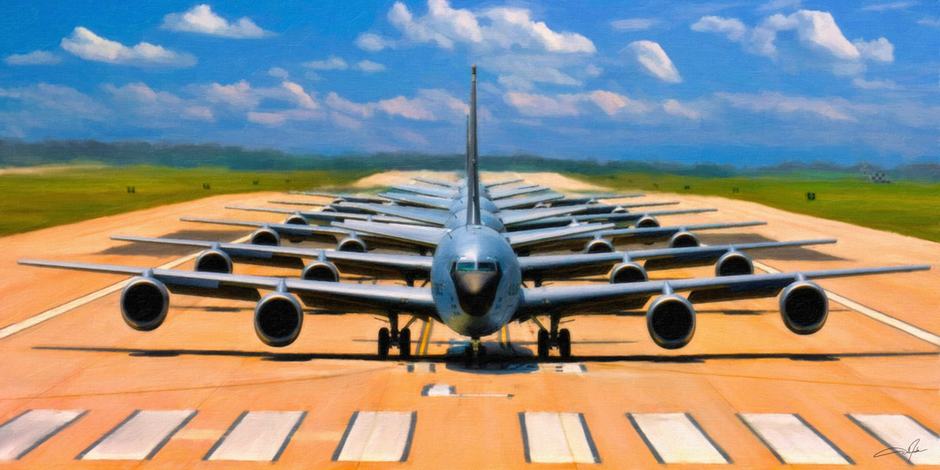 Today, I am a professional Production Artist. I am a Graphic Designer as well as a Visual Effects Artist. For both duties I work entirely digitally. For graphic design, I create things like logos, banners, flyers, magazine ads, book covers, CD and DVD jacket and disc artwork, billboards, etc…
On the visual effects side, I create motion animation as well as build and animate 3D models. For this type of work I use After Effects and Cinema 4D. I am continually painting digitally and traditionally at home in my spare time.
What kind of artist are you? (how would you describe your style and niche?)
My niche art would be aviation art, that's what I'm really known for. I grew up around and worked on aircraft and even obtained my private pilot's license. In addition to aviation art, I love to paint and draw landscapes, seascapes, still life, animals and even portraiture work.
Do you come more from a digital or traditional art background?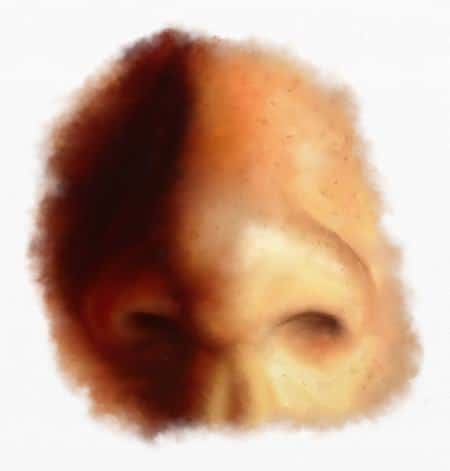 I am a self-taught artist. I came from a traditional background, drawing first and then painting, both starting from a young age. I have had experience in a small print shop as a printer's assistant and I was also a photographer/layout artist and then promoted to chief editor while in college.
Do you use other programs or traditional media?
For digital work I also use Adobe Photoshop primarily for Photo touch-up, restoration, design, and even digital painting. When I paint and draw traditionally, I paint with oils, acrylics, pastels, watercolor, color pencils, graphite, and pen and ink. I am very well practiced in many mediums and have been drawing and painting since I was a child.
How long have you been using ArtRage?
I first discovered ArtRage when it was version 3.5 and have been using it ever since.
What ArtRage works or projects are you most proud of?
Are they the ones everyone else likes? Tell us about them!
The biggest ArtRage project I have worked on to date was a 3-piece triptych called "Autumn Glory" it is a landscape scene. I was commissioned to paint a vibrant and bold Autumn scene as a 3-piece painting. I decided to approach it digitally and ArtRage was my first choice. The paintings ea. were 40″ tall by 22″ wide. Three digital giclee prints were ordered and delivered to me to hand-embellish the prints.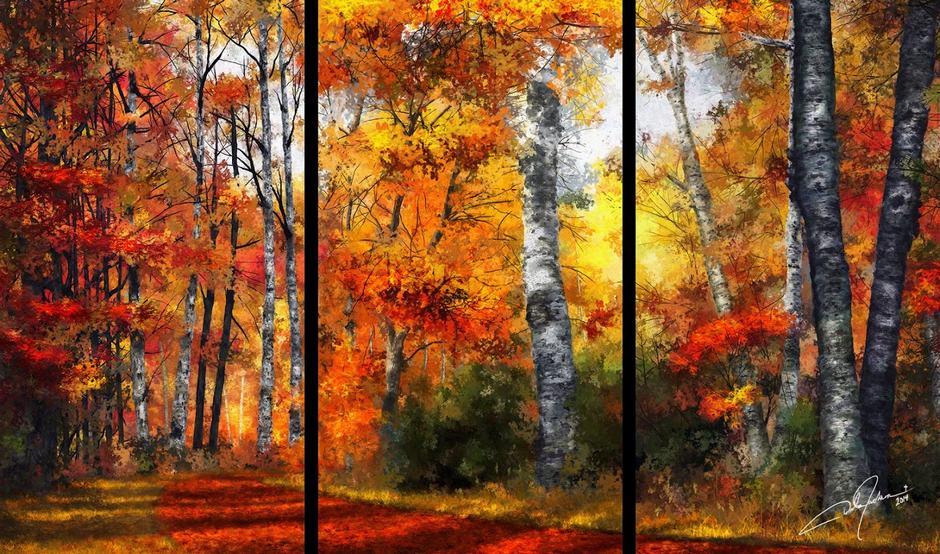 Another project that I am extremely proud of is my work on an aviation art piece called "Thunderbolt II." That was also painted in ArtRage and then finaled in Photoshop for print.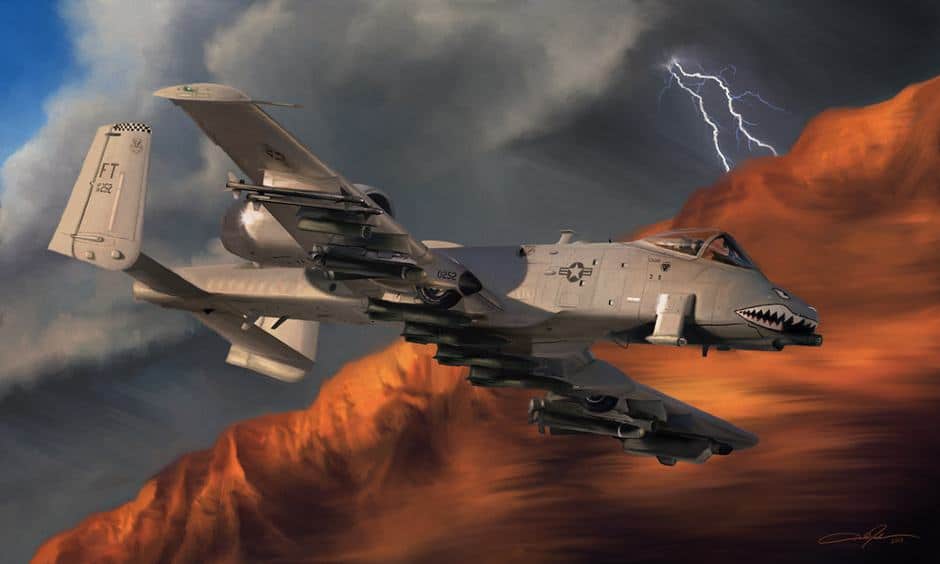 I am currently working on a large aviation piece involving a WWII warbird, the F4U Corsair.
Why do you use ArtRage?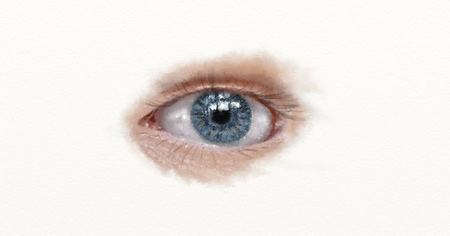 I use ArtRage because it is the fastest way to get my thoughts out of my head and into a painting. No other program I have used, including Photoshop, allows me to really get into the painting as quickly. The more I use ArtRage, the more I love it.
I had been painting with Photoshop for about 10 years, and I also used Corel Painter but I am actually loving ArtRage more because of the ability to quickly and effortlessly get my thoughts out onto the virtual canvas, its wonderful ability to mix paints, its robust features that allow ArtRage users to share custom presets is amazing! For me, it is closer to the traditional real thing than other programs.
Where does ArtRage fit into your workflow?
I now use ArtRage for the bulk of my painting and then prepping it for professional printing within Adobe Photoshop.
What are your favourite ArtRage features?
I love that "Canvas Positioner" gizmo. What a timesaver! The oils, watercolor, pencil and palette knife are robust and I really enjoy tailoring them to fit my needs.
I also find the stencils, including rulers, to be extremely helpful for precise masking. The way that I can start off a painting with a canvas and its texture and paper with its texture blows my mind. It's an incredibly great process to use ArtRage.

Least favourite?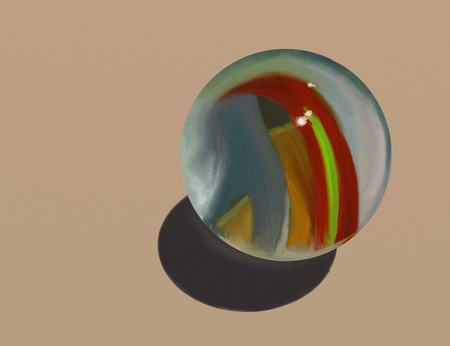 I personally haven't used glitter tube or the gloop pen, but that's not because they are bad or anything. The type of art I do just doesn't use those tools.
Do you have any tips for other artists who might want to do the same thing as you?
I would highly recommend artists, and I have done so, to go to the ArtRage forums and interact there. I have found the community wonderful. The Art Supplies area is a necessity. I am a bit of a plugin and add-on junkie so I made quick use of custom presets found there.
Any ArtRage specific tips?
ArtRage is extremely intuitive compared to Photoshop and Corel. I've used both programs for over 10 years. I would really encourage any new user to just get right into ArtRage and play with the tools and just get comfortable. I find ArtRage a deep program. It delivers. Make good use of stencils and definitely don't hesitate to get add-ons that make an already great program awesome!
Is ArtRage suited to professional artwork?
Definitely! And I've already included it in my professional tool-belt.
Any question(s) you wished we'd asked and would like to answer?
None, other than that I do plan on getting ArtRage for the iPad so that I can take that to do some digital plein-air painting.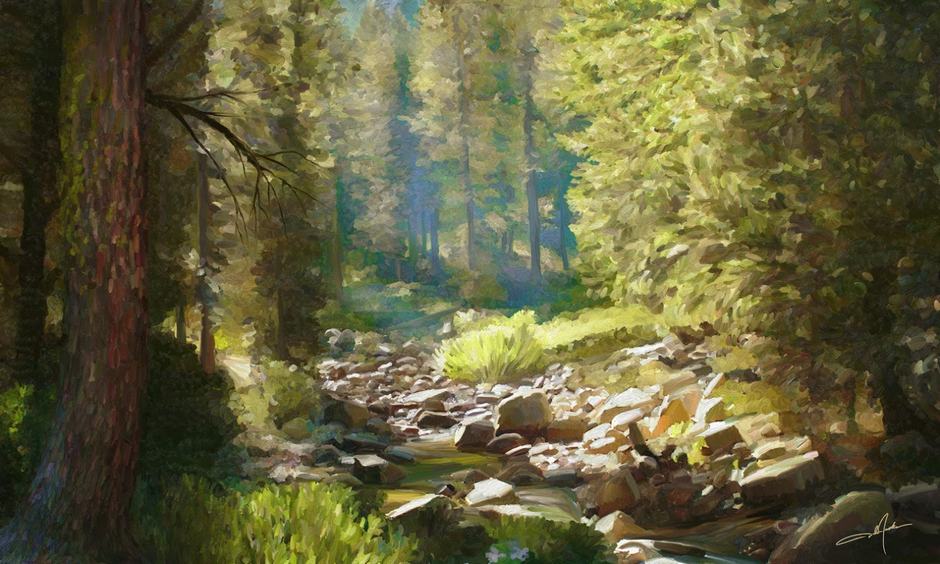 Check out Dale Jackson Art on YouTube for walkthroughs and detailed updates on his painting process.
See more features from our amazing ArtRage artists!
[fp_carousel width="940″ height="200″ items="5″ num="-1″ speed="600″ tag="artist-feature" orderby="rand" post_type="post"]