An Interview With An ArtRage Artist (Una entrevista con un ArtRage artista)
Luis Mujsant is a Mexican artist whose surreal art is inspired by science fiction and fantasy, and his experiments with a range of graphic design techniques.
Luis Mujsant es un artista mexicano. Su arte surrealista se inspira en la ciencia ficción y la fantasía, y sus experimentos con una serie de técnicas de diseño gráfico.
This interview is in both English and Spanish. English questions and answers are on the left, Spanish questions and answers are on the right. Any mistakes are made by Ambient Design staff (who don't speak Spanish!).
Esta entrevista es en Inglés y Español. Preguntas en castellano y respuestas están a la izquierda, preguntas y respuestas españolas están a la derecha. Cualquier error se realizan por el personal de diseño ambiental (que no hablan español!).
Who are you? What do you want the internet to know about you?
I left high school in 2012 to begin studying stop motion animation in an independent study, which piqued my interest in art design and characters, so soon I began to independently study painting, illustration and graphic design. I was always interested in experimenting with all the tools of illustration and soon came across digital media. I have gained experience by finding commissions across multiple platforms, practice, and especially the ongoing search for learning by different means.
Born in 1994 in Mexico City, Luis Mujsant currently lives in Mexico City with his family, dog, and four rats.
¿Quién es usted? ¿Qué quiere que Internet sepa de usted?
Abandoné la escuela preparatoria en 2012, para comenzar a estudiar animación stop motion en un estudio independiente, donde despertó mi interés por el diseño de arte y personajes, así que pronto comencé a estudiar pintura, ilustración, y diseño gráfico de forma autónoma. Siempre me interesó experimentar con todas las herramientas de ilustración y por lo que pronto me encontré con el soporte digital. La búsqueda de comisiones a través de múltiples plataformas, la práctica, y sobre todo la búsqueda de información por diferentes medios, han sido la base del conocimiento obtenido.
Nacido en 1994, en México, D. F., actualmente vive en la ciudad de México con su familia, perro, y cuatro ratas.
What kind of artist are you? (how would you describe your style and/or theme??)
The main theme of my work is based on science fiction and fantasy, and although not identified as a way to categorize my work, I consider it very particular to me, even if it isn't entirely unconventional, so I am in constant pursuit of knowledge and techniques in order to be really unique.
I was always greatly influenced by Japanese and Korean artists, as well as Jean Giraud and Nick Harris, whom I admire a lot and are always present in each picture I do.
¿Qué clase de artista es usted? (¿Cómo describiría su estilo y su tema?)
El tema principal de mi trabajo está basado en la ciencia ficción y la fantasía y, aunque no identifico un estilo para categorizar mi trabajo, lo considero muy particular aún cuando no sale de lo convencional, por ello sigo en constante búsqueda de conocimiento y técnicas para lograr ser realmente único.
Siempre tuve una gran influencia de artistas japoneses y coreanos, así como de Jean Giraud y Nick Harris, a quienes admiro mucho y siempre están presentes en cada ilustración que realizo.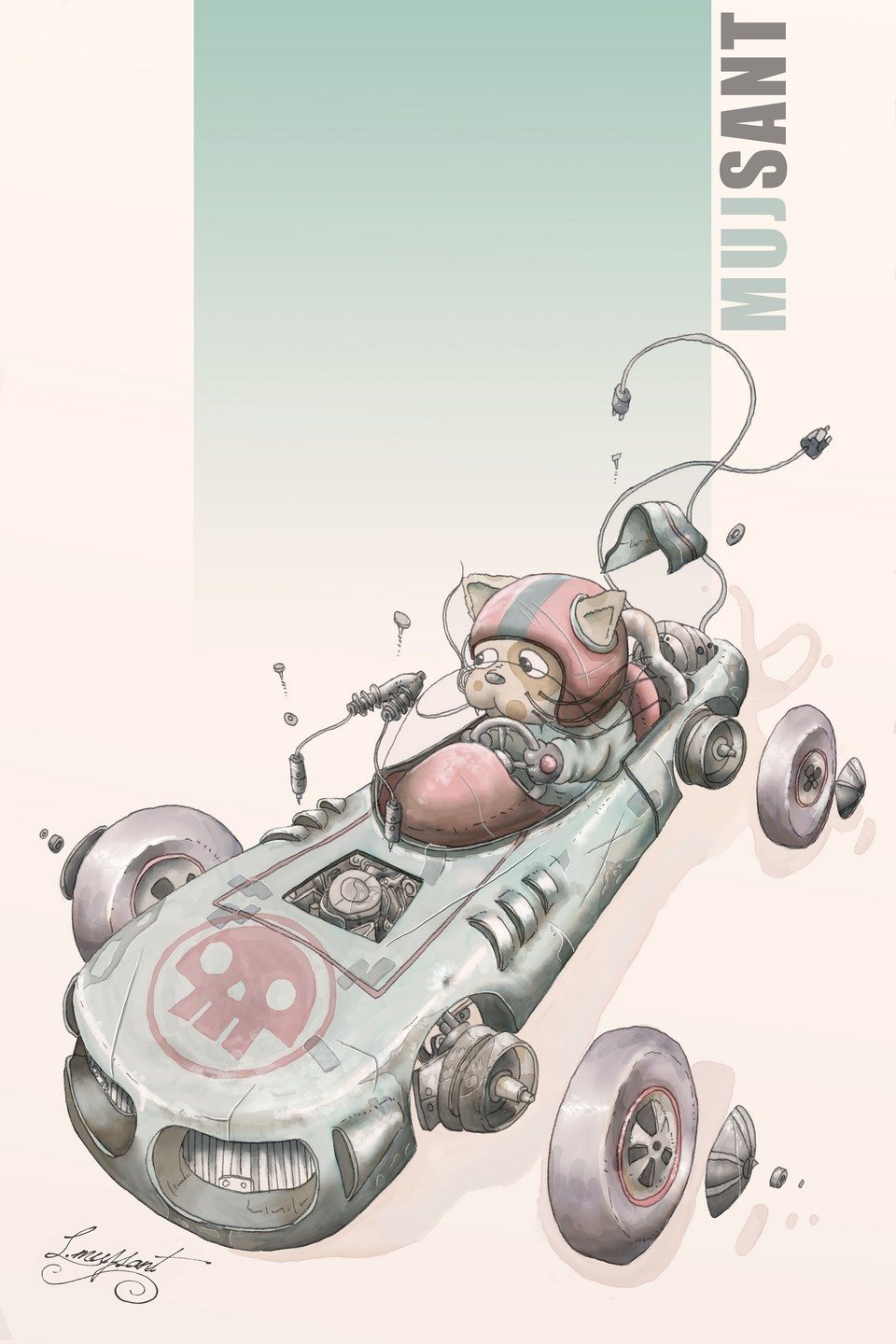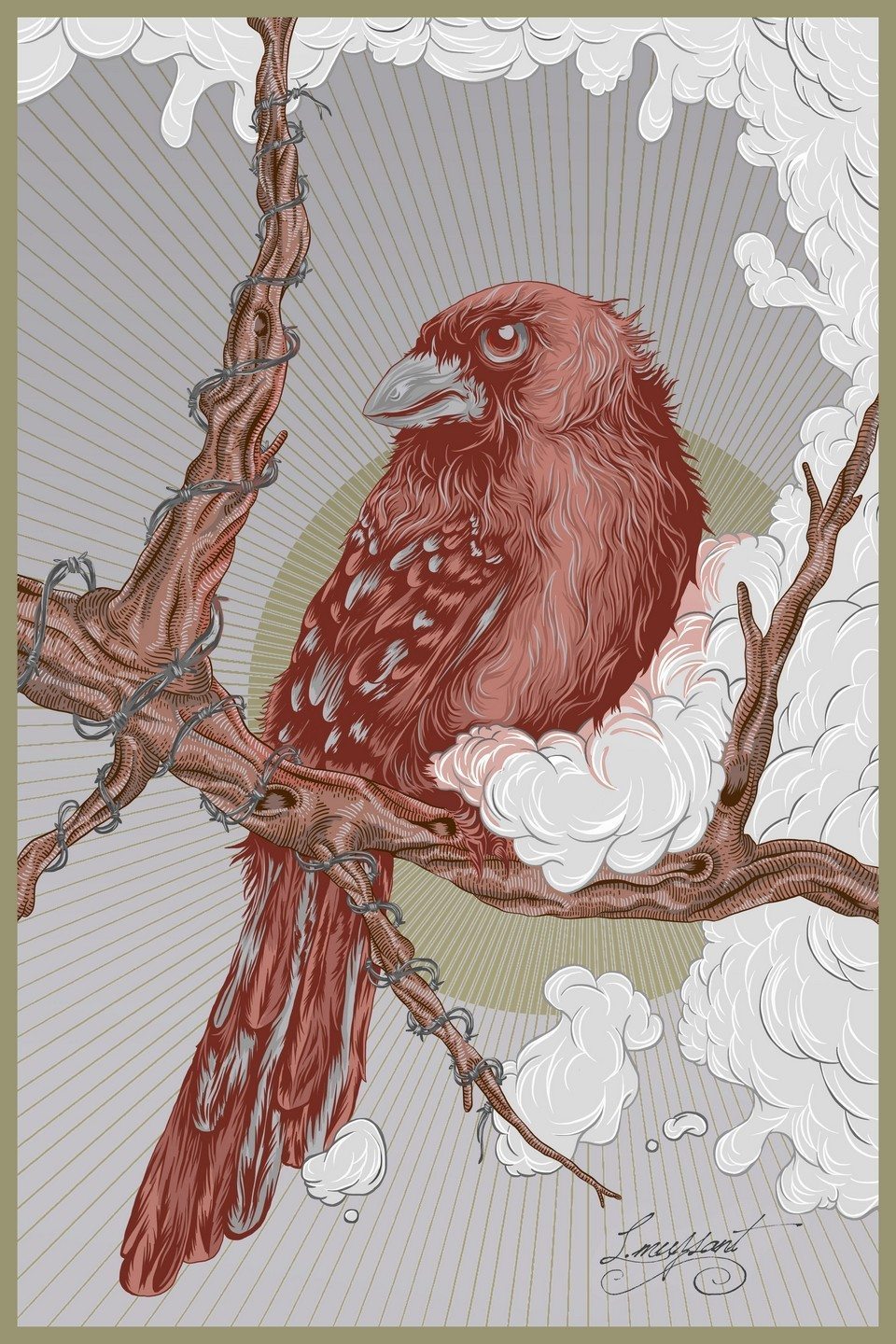 Do you come from a digital or traditional art background?
You could say that I come from a digital medium, since my time with traditional tools was very short.
Do you use other programs or traditional media?
I mainly use Artrage, but when starting a job, I always do the final lines in traditional media, so as to get more involved in the process and create a connection between the drawing and me. Then I color it digitally with Artrage, and sometimes use Photoshop to make color corrections.
How long have you been using ArtRage?
Since 2012.
How do you feel about the program?
I feel pretty comfortable with Artrage, as it is a great tool that emulates traditional materials, besides being very simple and easy to use. It is a tool with which you can obtain different results, all amazing.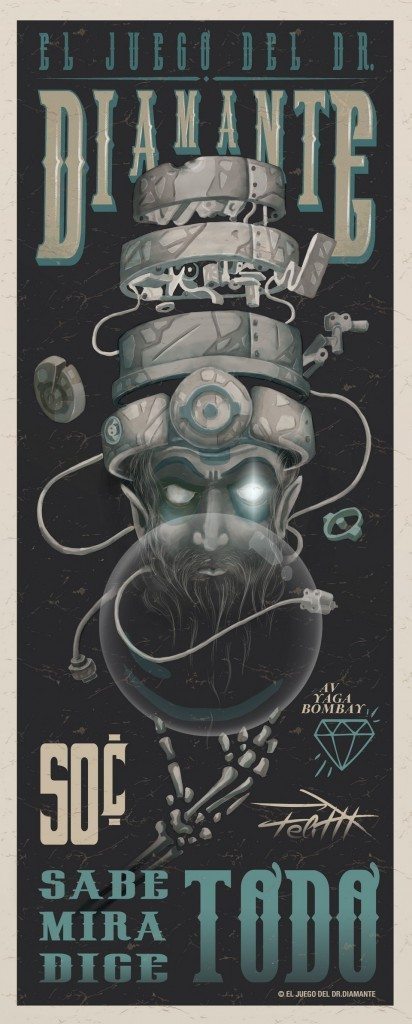 ¿Vienes de un fondo de arte digital o tradicional?
Se podría decir que vengo de un soporte digital, pues mi estancia con las herramientas tradicionales fue muy corta.
¿Utiliza otros programas o medios de comunicación tradicionales?
Principalmente Artrage, pero al comenzar un trabajo, siempre hago la linea final en un soporte tradicional, esto para involucrarme más en el proceso y generar una conexión entre el dibujo y yo. Luego aplico el color digital en Artrage y pocas veces utilizo photoshop para hacer correcciones de color.
¿Cuánto tiempo ha estado usando ArtRage?
Desde 2012.
¿Cómo te sientes sobre el programa?
Me siento bastante comodo con Artrage, pues es una herramienta que emula muy bien los materiales tradicionales ademas de ser muy sencillo. Una herramienta con la que puedes obtener diversos resultados, todos increíbles.
What ArtRage works or projects are you most proud of? Are they the ones everyone else likes? Tell us about them!
I do not have a favorite work because I connect to all of them. In each work I learnt something new and I did my best. However, Calamart represents a breakthrough in my career, because it was time of searching for my style, and after working hard I achieved a result that pleased me a lot. I showed that I can achieve anything I set my mind to, with practice and dedication.


Qué ArtRage obras o proyectos estás más orgulloso? Cuéntanos acerca de ellos!
No tengo un trabajo favorito pues con todos tengo una conexión muy grande, en cada trabajo aprendo algo nuevo y doy lo mejor de mí. Sin embargo, esta ilustración representa un gran avance en mi trayectoria, pues fue un momento de intensa busqueda en mi estilo, y después de trabajar muy duro logré un resultado que me agradó bastante, me demostré que puedo lograr cualquier cosa que me proponga, con práctica y dedicación.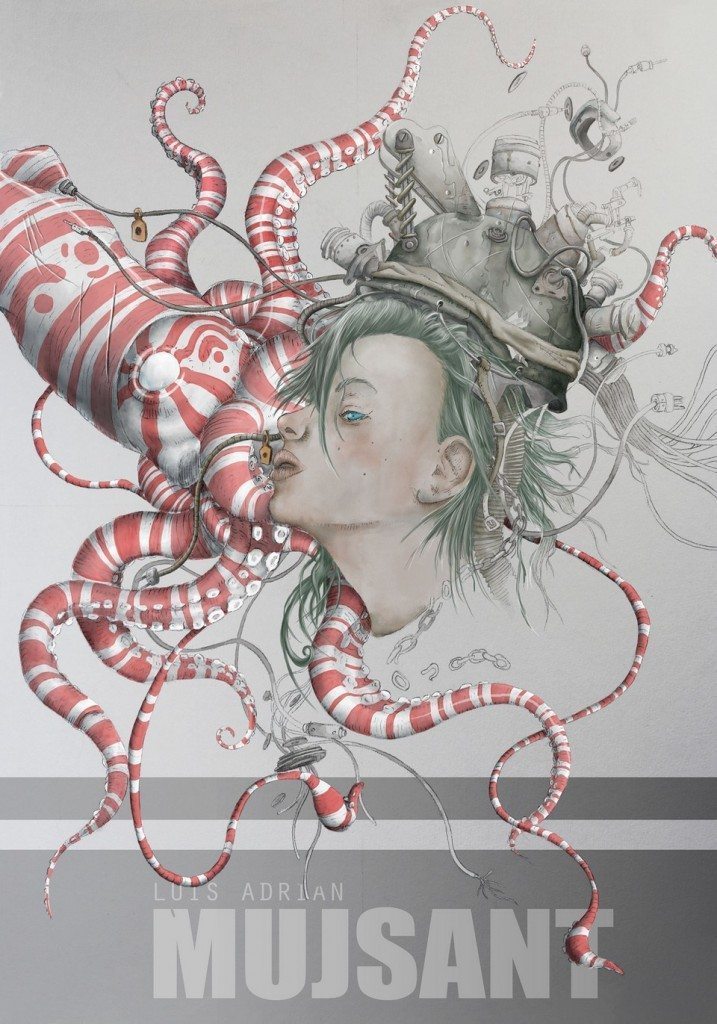 How do you choose what to draw?
Science fiction has always been one of my strongest sources of inspiration, I like to think about all the possibilities that can come to pass and make them real.
Are you trying to tell a particular story/convey a certain meaning, or just basing it on what looks good? What response do you want from people?
I like to tell stories with each picture, give them a meaning, touch people or make them think beyond the way that image contrasts to the elements. Although the message is still a little abstract.
¿Cómo elegir qué dibujar?
La ciencia ficción siempre ha sido una de mis fuentes más consultadas al momento de hacer un trabajo, me gusta pensar en todas las posibilidades que pueden llegar a suceder sin dejar de lado lo real.
¿Estás tratando de contar una historia en particular / transmitir un cierto significado, o simplemente lo base en lo que se ve bien?
Me gusta contar historias con cada ilustración, darles un significado, conmover a la gente o hacerla reflexionar mas allá de la imagen, dar contrastes en los elementos. Aunque el mensaje aún es un poco abstracto.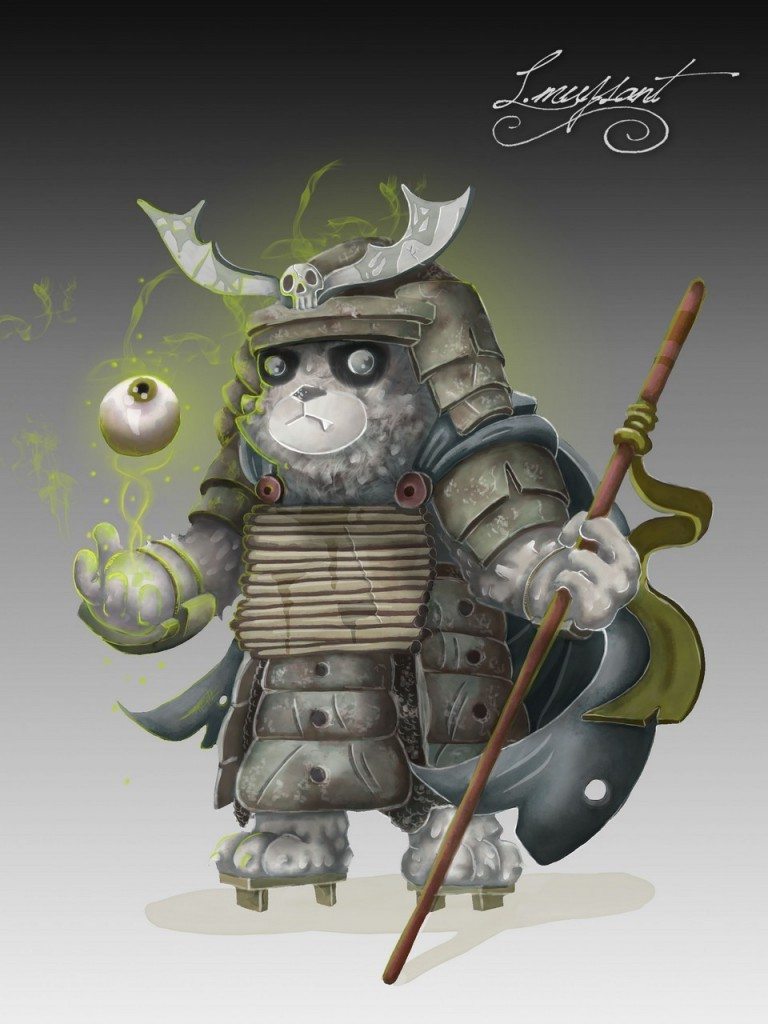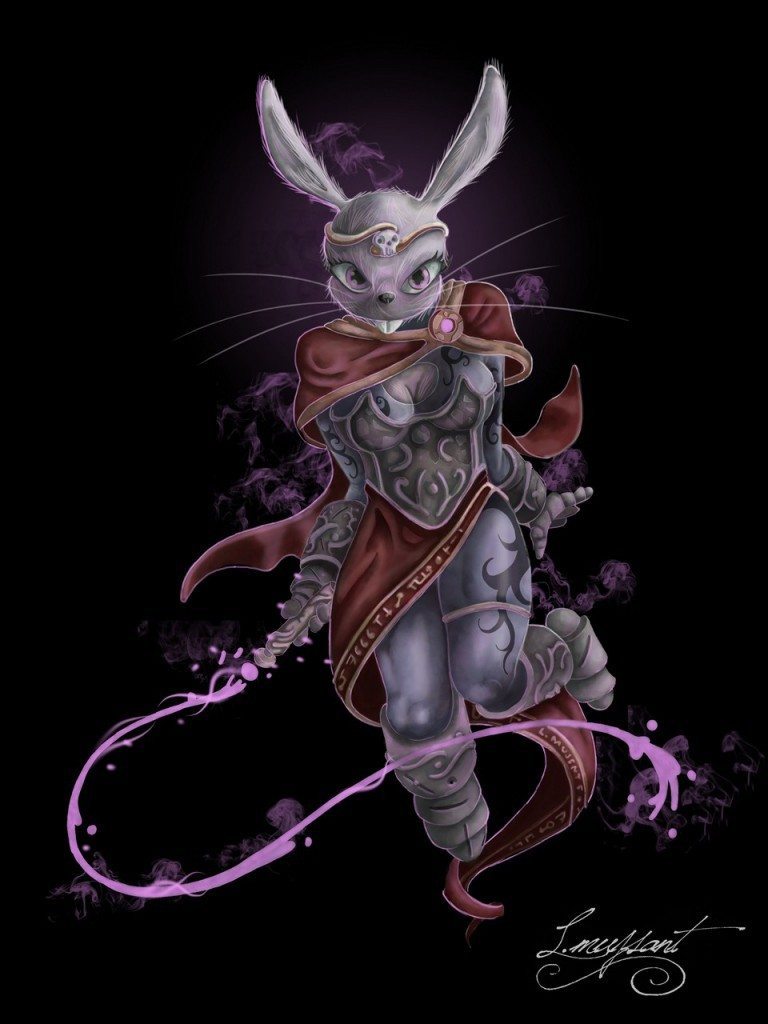 Why do you use ArtRage?
I use Artrage because it is a very simple tool, but you can achieve incredible results with it, there are no limits, you can create anything you want.
Where does ArtRage fit into your workflow? (e.g. do you use it for entire paintings or for specific points in the painting process?)
I like to be spontaneous in my drawings, the illustration process keeps giving me ideas, and I play and experiment with all the tools, creating amazing opportunities.
How would you normally paint a picture? What is your process?
To start painting anything, I jot down ideas in a notebook that I always carry with me, then start making some lines until I can capture the images of my mind on paper, finalise everything and make a final draft, which I then digitize. After that, I apply digital color based on color palettes previously studied and always based on the principles of color theory.
¿Por qué usa ArtRage?
Uso Artrage por que es una herramienta muy sencilla pero con la que puedes lograr resultados increíbles, no hay límites, puedes crear lo que quieras.
¿Dónde encaja ArtRage en su flujo de trabajo? (por ejemplo, lo uso para las pinturas enteras o puntos específicos en el proceso de pintura?)
Me gusta dar espontaneidad en mis dibujos, seguir alimentado mis ilustraciones de ideas durante el proceso, y todas las herramientas con las que puedo jugar y experimentar, me dan esta increíble posibilidad.
¿Cómo suele pintar un cuadro? ¿Cuál es su proceso?
Para comenzar a pintar cualquier cosa, anoto ideas en una libreta que llevo siempre conmigo, después comienzo a hacer algunas líneas hasta que llego a plasmar las imágenes de mi mente en el papel, sintetizo todo y hago un boceto final, el cual digitalizo. Despues aplico el color digital basándome en escalas cromáticas previamente estudiadas y basándome siempre en los principios de la teoría del color.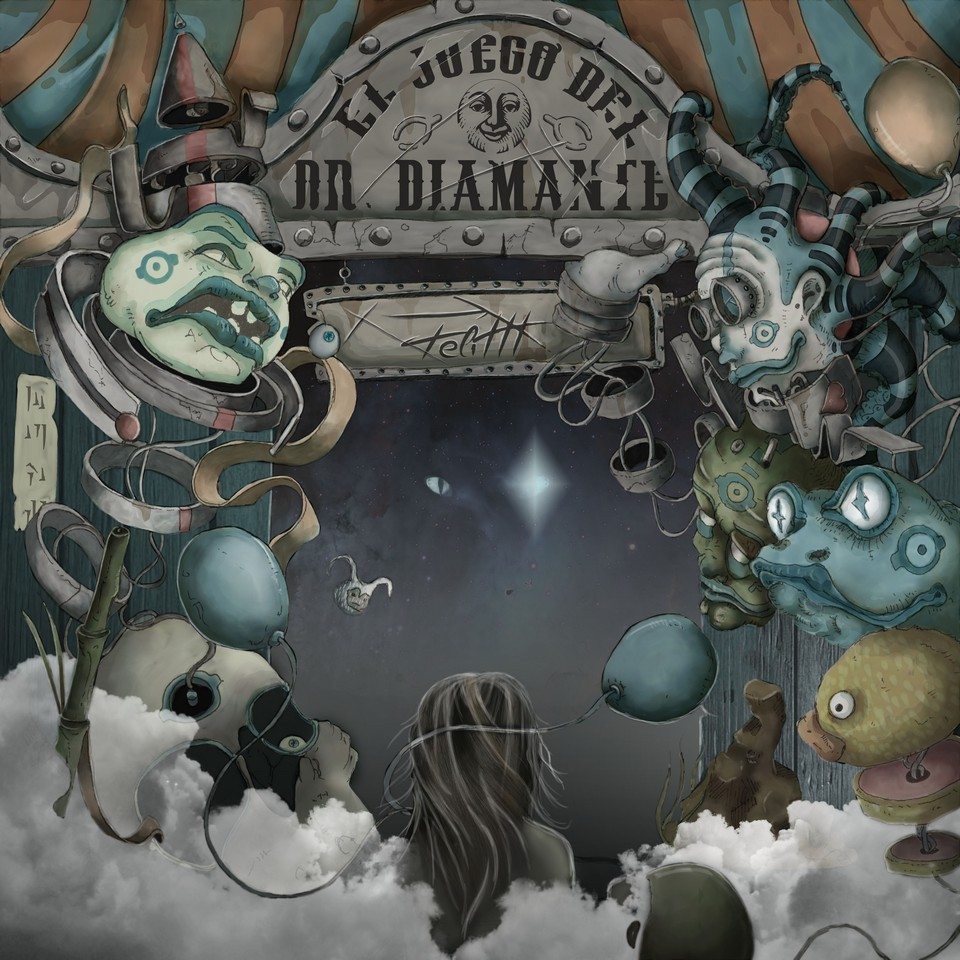 What are your favourite ArtRage features?
The reference tool seems incredible, because I can give myself more ideas even during the painting process, creating unlimited possibilities.
Least used?
I don't use the glitter tube and stickers, although I have always found them very amusing.
¿Cuáles son sus características ArtRage favoritas?
La herramienta de referencias me parece increíble, pues puedo alimentar mi trabajo de ideas aún durante el proceso, y llegar a ilimitadas posibilidades.
¿La menos utilizada?
Apenas uso el tubo de brillantinas y las pegatinas, aunque siempre me han parecido muy divertidas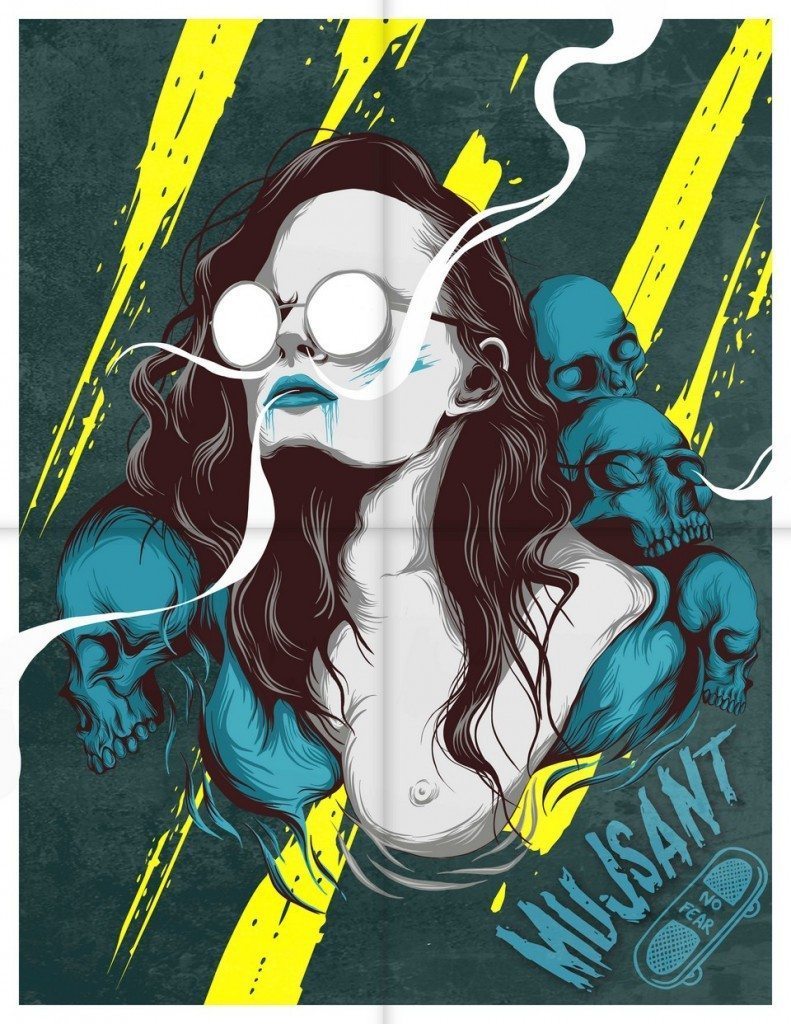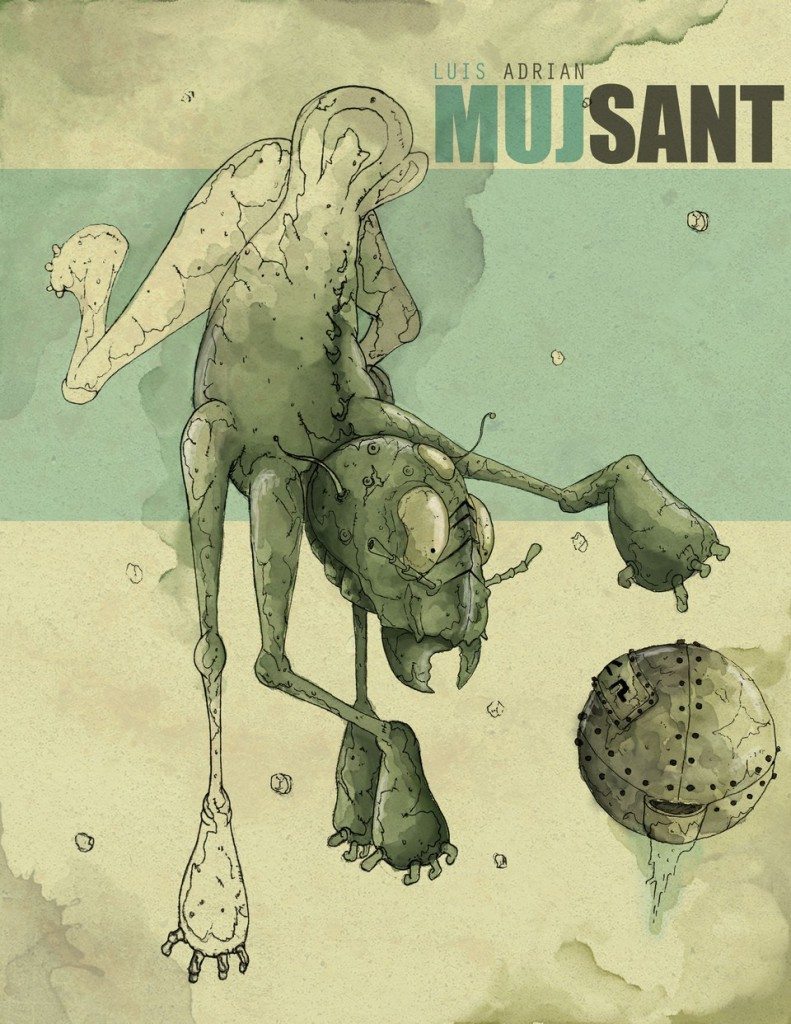 Do you have any tips for other artists who might want to do the same thing as you?
Practice. Something I've learned during my time drawing is that no one is born with a natural ability for drawing, it is something that is gained through practice and dedication. Searching for information is also very important to learn about any subject, as this opens the door to let you generate unlimited ideas.
Any ArtRage specific tips?
Combine and create your own brushes to reach a style, it's something I always do. I think about every brush for each picture, to make them even more special.
Would you recommend ArtRage for professional work?
Of course. It's a question I hear often and always reply by showing my work and that of other excellent artists who use this program.
¿Tiene algún consejo para otros artistas que quisieran hacer lo mismo que usted?
Practicar, algo que he aprendido durante mi tiempo dibujando es que nadie nace con una habilidad natural para el dibujo, es algo que se gana con práctica y mucha dedicación. La búsqueda de información tambien es algo muy importante, saber sobre cualquier tema te abre ilimitadas puertas para generar ideas.
¿Algún consejo para ArtRage?
Combinar pinceles y crear los propios para llegar a un estilo propio, es algo que siempre hago, incluso creo pinceles para cada ilustración, para volverlas aún mas especiales.
¿Recomendaría ArtRage para el trabajo profesional?
Por supuesto, es una pregunta que escucho frecuentemente y siempre respondo mostrándoles mi trabajo y el de otros excelentes artistas que utilizan este programa.
See more features from our amazing ArtRage artists!
[fp_carousel width="940″ height="200″ items="5″ num="-1″ speed="600″ tag="artist-feature" orderby="rand" post_type="post"]