ArtRage Touch Now Available in the Windows App Store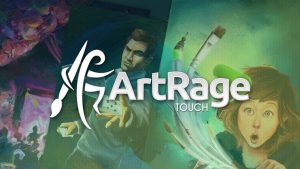 Developed in association with Microsoft for Windows 8.1 devices.
ArtRage Touch is an accessible, streamlined version of ArtRage designed specifically for Windows 8.1 devices that use the Windows Modern Interface. It joins our range of mobile ArtRage apps and can be purchased through the Windows App Store.
Details
Price: US$9.99 (may vary with regional taxes in some countries).
Demo:7 Day free trial available
Interface: Touch or stylus screen
Operating System: Windows Modern environment
Supported processors: x86, x64, ARM
Language: US English only
Note: ArtRage 4 already fully supports touch devices and will run on the desktop environment. This app is for users who only have access to, or prefer using, the Modern ('Metro') UI.
What features does ArtRage Touch offer?
[justified_image_grid ng_gallery=5]
ArtRage Touch includes the standard range of realistic painting tools, reference and tracing image support, metallic paint, layer blend modes, and the ability to save colour samples. ArtRage Touch also offers a range of tool settings and canvas options, as well a canvas resolution up to 2048 x 2048 pixels.
Tools
Oil Brush
Oil Tube
Pencil
Palette Knife (Flat and Edge)
Paint Roller
Eraser
Fill
Pastel
Color Picker (also includes Tap And Hold as a color sampling option)
Ink Pen
Felt Pen
Airbrush
Watercolour
It includes support for touch and stylus based devices, and works with the native Windows Modern navigation, menus and file storage options, which should be familiar and intuitive to existing users.
ArtRage Touch can open PTG files from other editions of ArtRage, and saves in the same format, so you can transfer paintings between desktop and tablets and work on the same paintings across different platforms.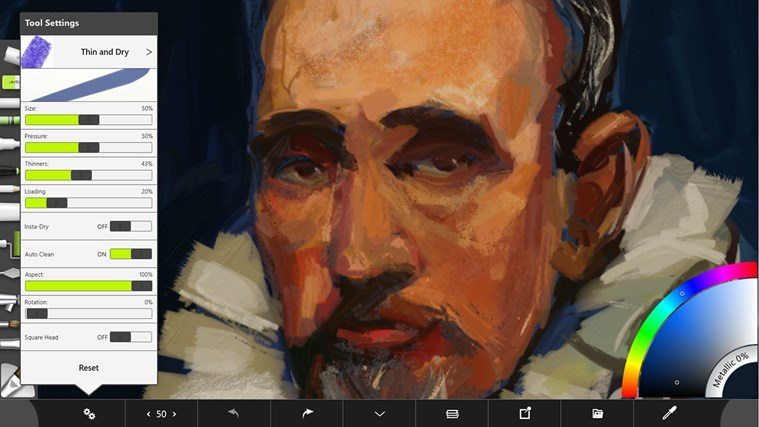 Will ArtRage Touch work with Windows 8.1 desktop computers?
ArtRage Touch can be accessed as an app from the Windows Store on the metro side of Windows 8 (the Start Screen), but it is designed for a tablet environment. It works well as an inexpensive introduction to ArtRage, but does not offer the full range of features found in our desktop edition. If you are looking for a desktop program, you are also welcome to try our free demo of ArtRage.
ArtRage Touch can be downloaded here from the Windows App Store
The demo is free for 7 days.