Mobile Digital Plein Air Landscape by Joseph Anthony Connor Presented at NATO Summit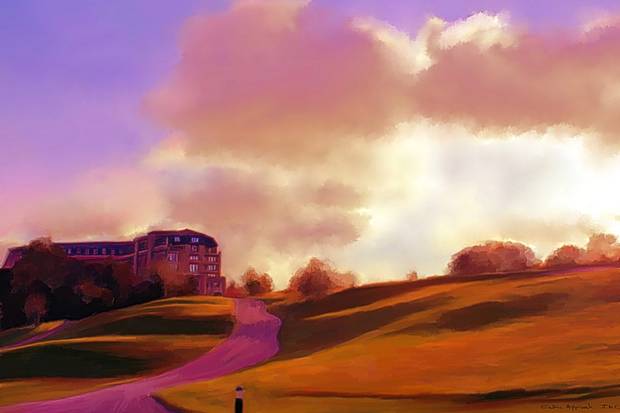 On the 5th September, an artist made artistic history by gifting the artwork created on a mobile device to the world leaders at the NATO Summit in Wales. He was personally invited by Downing Street to present his limited edition work, a plein air landscape of the Welsh hotel that hosted the NATO Summit.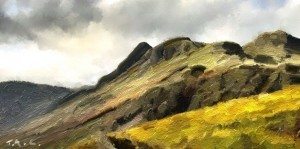 Here at Ambient Design, we're obviously delighted to see iPad art receive major recognition on the world stage, and have long known that there are some amazing plein air mobile artists out there. To our even greater delight, Joseph Anthony Connor was using the ArtRage for iPad app for his work, including the famous painting itself.
For those who are unfamilar, En plein air means "in the open air" and is used to refer to paintings made outdoors. This used to be quite a complicated proposition, as artists would have to carry canvases, paints and easel and find somewhere to settle down for the day. With increasingly compact and capable tablets and painting apps such as ArtRage, artists are able to wander freely and paint at a whim, with an entire paintbox of realistic options at their fingertips.
Who is Joseph Anthony Connor?
"I've long seen myself as a walker with a painting problem. Until the advent of digital painting tools painting outside, particularly atop mountains, was infeasible. Now the problem is a pleasure."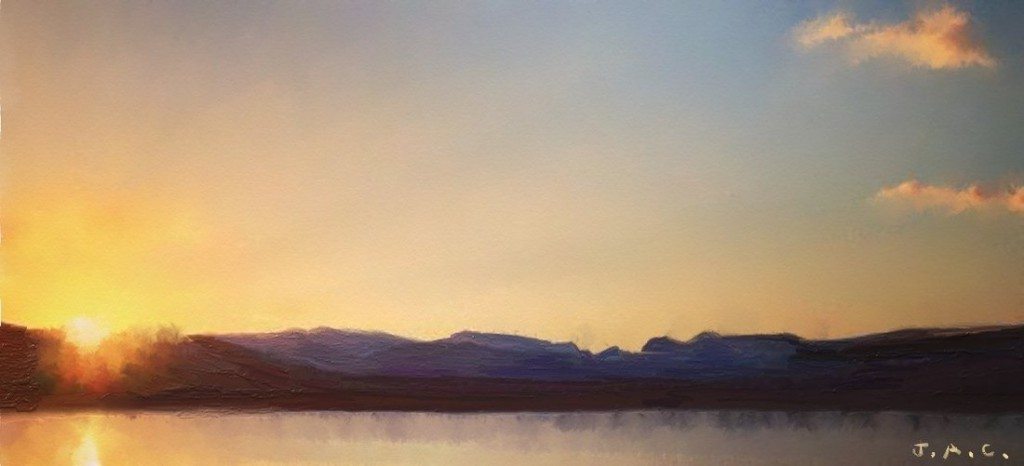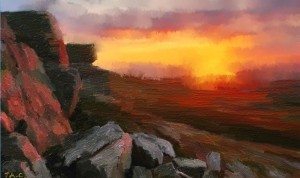 He focuses on light and open spaces, and promotes mobile digital art as a way of making fieldwork more accessible to artists of all levels. Most of his art focusses on the Lake District, but he has encouraged people to send in photographs for him to paint from, such as for the Newport #400in14 event.
You can see some of his previous collections here: J.A.C.'s Work (City Sky Light, Lakeland Spring Light, Welsh Winter Light and A Lakeland Light Year series).
The most downloaded 'En Plein-Air' Painter in the world, Joseph Anthony Connor is an an active advocate for iPad art, and encourages people to share their work using the #SeenSend hashtag on Twitter.
He also runs a number of workshops ranging from quick introductory lessons to full outdoor hikes in the British wilderness.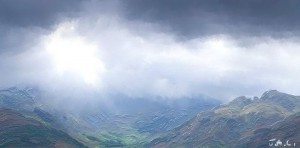 "I paint outside on my ipad and phone and publish digitally via social media. Few people do this. I do not expect this honour will increase the number of people who adopt this practice. But I think this gift is a signal to the established art world: digital artists will become more numerous. Learn about them and embrace their practice – join the 21st Century"
See more features from our amazing ArtRage artists!
[fp_carousel width="940″ height="200″ items="5″ num="-1″ speed="600″ tag="artist-feature" orderby="rand" post_type="post"]