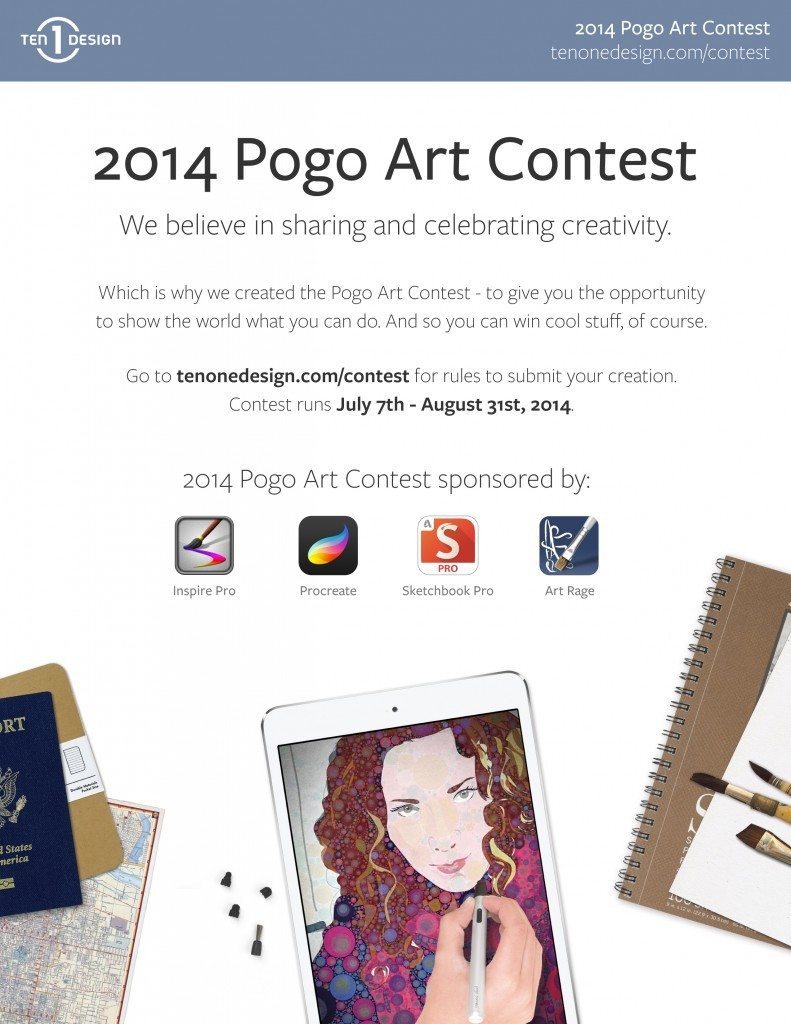 The Pogo Art Contest is an annual contest for mobile artists using the Pogo stylus on iOS devices. Run by TenOne Design, the people behind the Pogo stylus, this year's contest was sponsored by ArtRage, along with Inspire Pro, Procreate and Sketchbook Pro.

There will be an overall grand prize winner, and three secondary winners in each category.

The contest opens July 7th.

To enter, upload your artwork on the Pogo Art Contest website.

You can follow contest updates on Twitter under the hashtag #pogocontest.
Categories

Current Events
For anyone who is posting satirical or thoughtful explorations into world events, politicians, news of the day, journalistic.

Wildly Creative
This is for out-of-the box thinking, such as using an app not necessary or intended for making art. Or using a variety of apps (app mashing) in a very creative way. Something that no one has done before. Also could include collaborative efforts with more than one artist.

The Way You See It
Representational, realistic/impressionistic art goes here; this includes landscapes, still lifes and portraits of people, aliens and pets.

Obviously Abstract
No explanation needed.
The TenOne Pogo Creative Stylus is compatible with our ArtRage for iPad app.


This contest has closed, however new ones are available: