An Interview With An ArtRage Artist
Daniel Larsson, also known as defdac, is a Swedish portrait artist who practices on photos from Reddit and used ArtRage to learn how to work with traditional oils.

Who are you? What do you want the internet to know about you?
I'm a systems developer. I started my career in the "Dotcom-bubble" developing the backend of internet sites. It was a bumpy road with my different jobs. For a long time I worked at Ericsson developing software for base stations until I came back to e-commerce and internet technologies.
During my university studies I was always doodling stuff during boring lectures. I got broadband internet in my student apartment and in hindsight I was always drawn to information about graphics and design.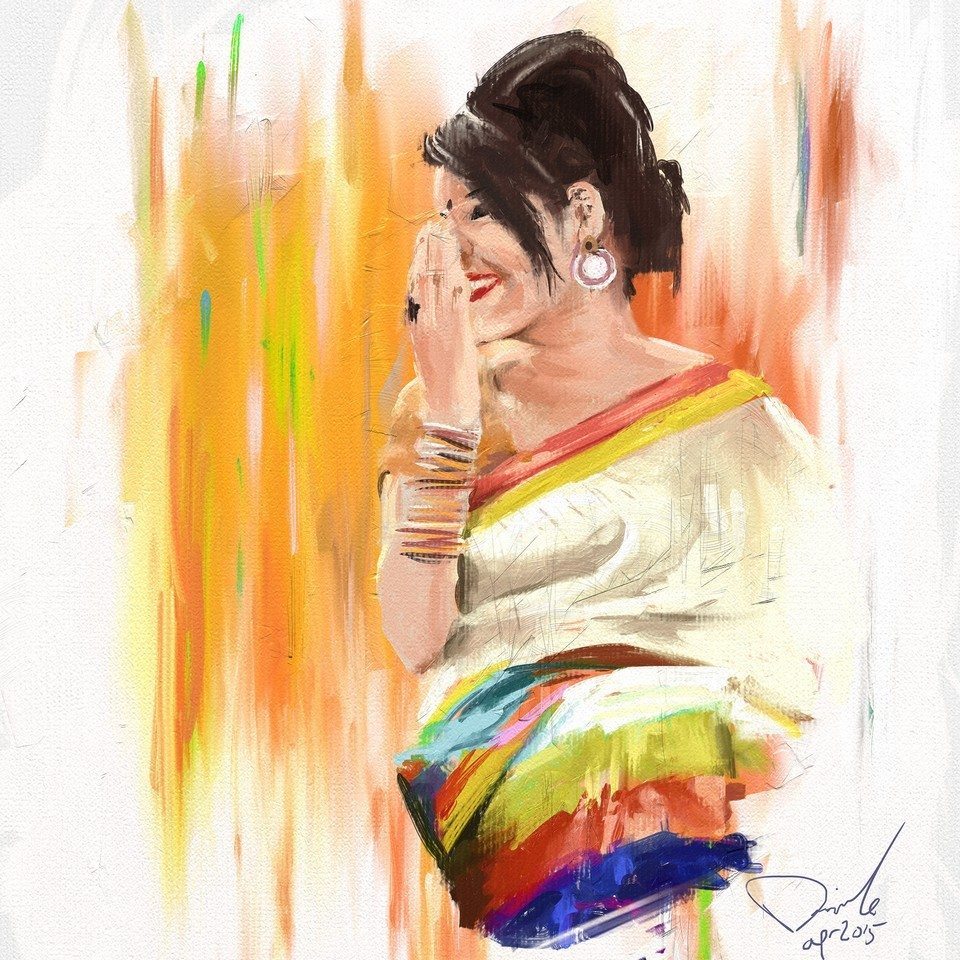 I stumbled upon sketching tutorials and started experimenting with 3D rendering and Photoshop, and also "aquascaping" by the late master of the art Takashi Amano.
When I got a real apartment, I got my first real Aquarium and read up on everything about botany and how plants use light. I placed well in a couple of international aquascaping contests which needed a good digital camera, and a new hobby was found in photography. I was really into macro photography of aquatic plants and ther oxygen covered leaves.
Much later, I became a father and during my paternity leave I got the idea of making my own global illumination 3D renderer. I made the renderer calculate photosynthetically active radiation (PAR) and photosynthetically usable radiation (PUR) to be able to select the best type of lighting for my aquariums.
This was a really neat way of tying together my profession as a programmer and advanced light theory.
The development took several years and I noticed I got a profound understanding of how light bounces and picks up color in scene. During this time I was fortunate to test out a Wacom bamboo pad with Photoshop and was mesmerized by the fluidity of the brush strokes and mixing of colors.
I decided to pick up painting. This was the first time I told myself "I will learn how to paint". I started doing portraits for redditgetsdrawn and I have won a dozen "Best of redditgetsdrawn" since I started about 3 years ago, and several commissions.
Editor's Note: Redditgetsdrawn is a thread on Reddit where people post photos as drawing prompts.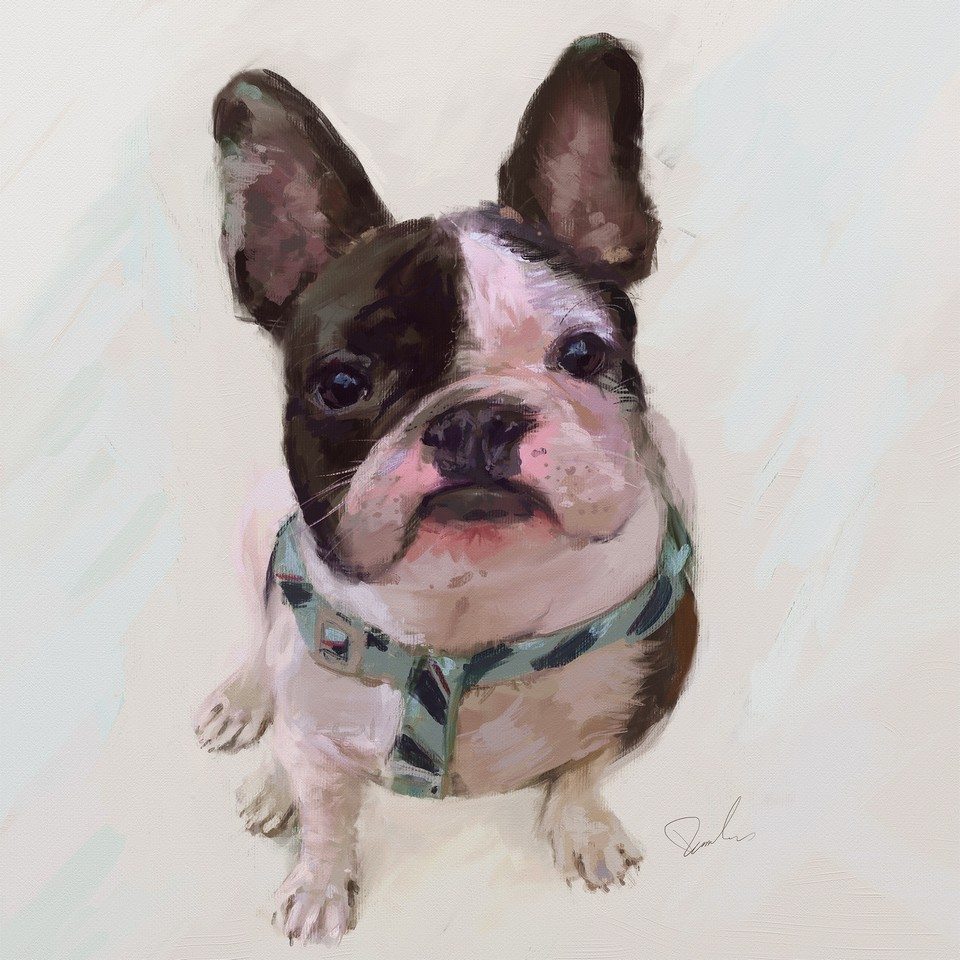 A couple of years ago I found Simon Stålenhag's awesome digital paintings and tried contacting him to get some pointers and direction. I failed at that, but instead I found a couple of interviews with him. He talked about using ArtRage and how it was very close to painting with oils.
Early on, when I got my own Wacom Intuos 5, I decided to not use layers at all since my goal was to start painting with real oils. I also use my reference photos beside my canvas to learn proportions, but I color pick.
Last year I went to my first painting lectures and the transition from digital to real media went way over my wildest expectations. Yes, it's frustrating mixing real colors, and I often miss Ctrl-Z – but it's loads of fun and the real color mixing in ArtRage has helped enormously getting the hang of how to blend colors.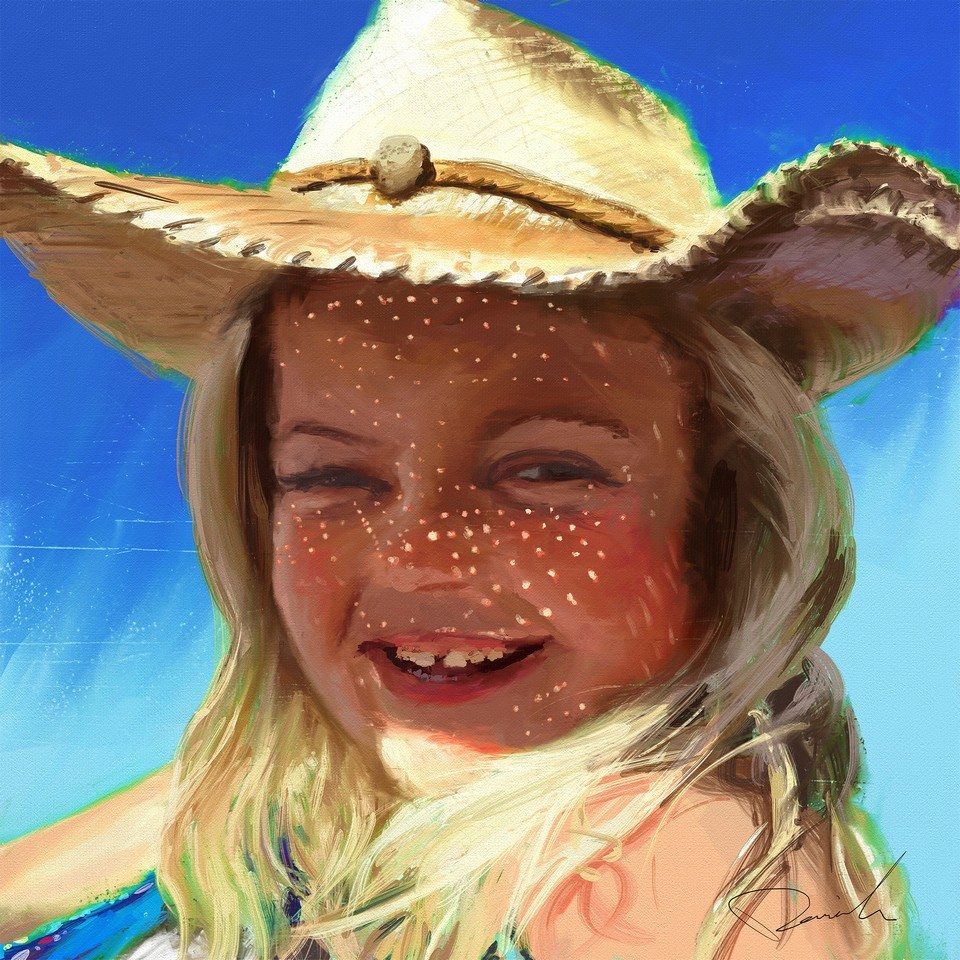 What kind of artist are you? (how would you describe your style and niche?)
Since I started painting, I have discovered Pinterest and it's awesome ability to pin artwork that I love. I think my collection "Art I like" describes well what kind of style I strive for.
I love doing portraits, and it should be totally obvious it's a painting, the painting should have a painterly quality. I like broad, bold, messy brush strokes and hinting of reality instead of photographic accuracy.
But since I'm a self taught beginner I have not reached a level where I manage to get the exact messy quality I like, although ArtRage with its palette knife tool makes it relatively easy.
Do you use other programs or traditional media?
Both.
How long have you been using ArtRage?
About a year.
How did you come across the program?
The art of Simon Stålenhag.
What ArtRage works or projects are you most proud of? Are they the ones everyone else likes? Tell us about them!
The paintings I will pick if often made in about one hour and right from the start they just worked, from block-in to finished pieace – often with my heart pounding of sheer joy. The one I think I have came the closest to achieve the style I strive for is 'redditgetsdrawn for misshappimess', and I think it's not the most popular one.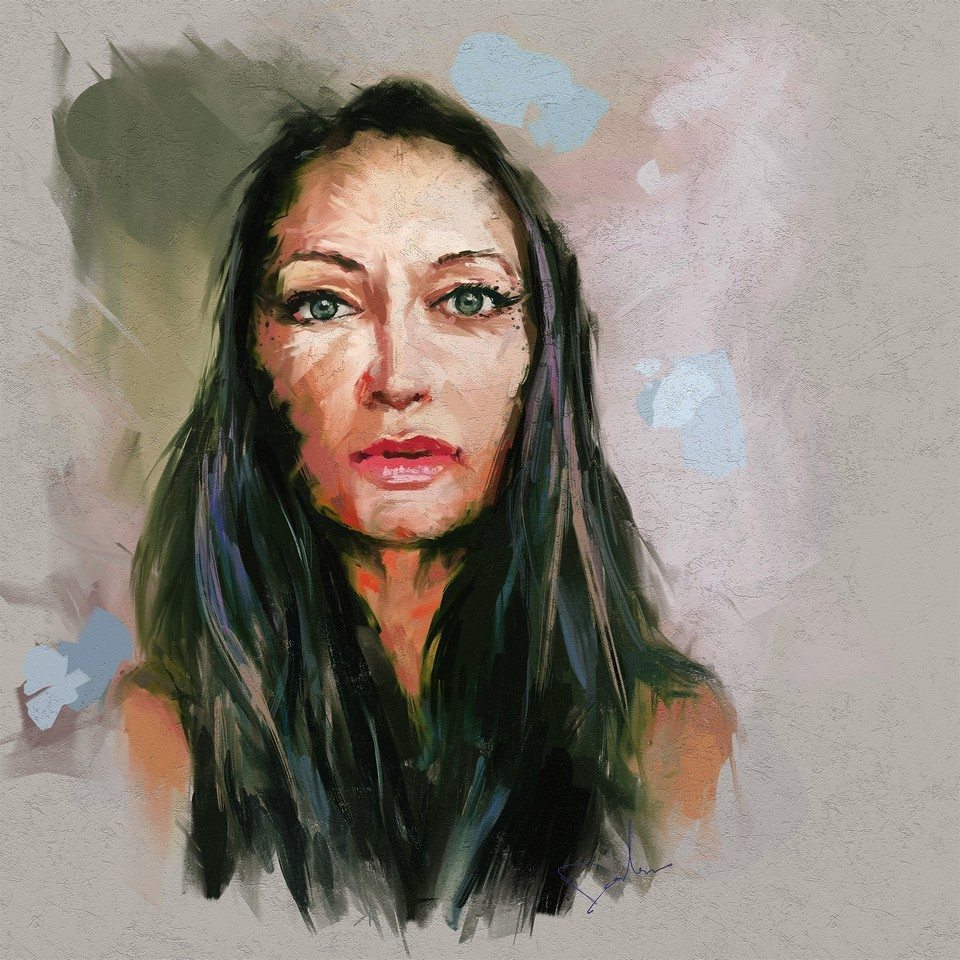 The pictures throughout this article are some others I really like, and one of my latest creations went really well, also from redditgetsdrawn: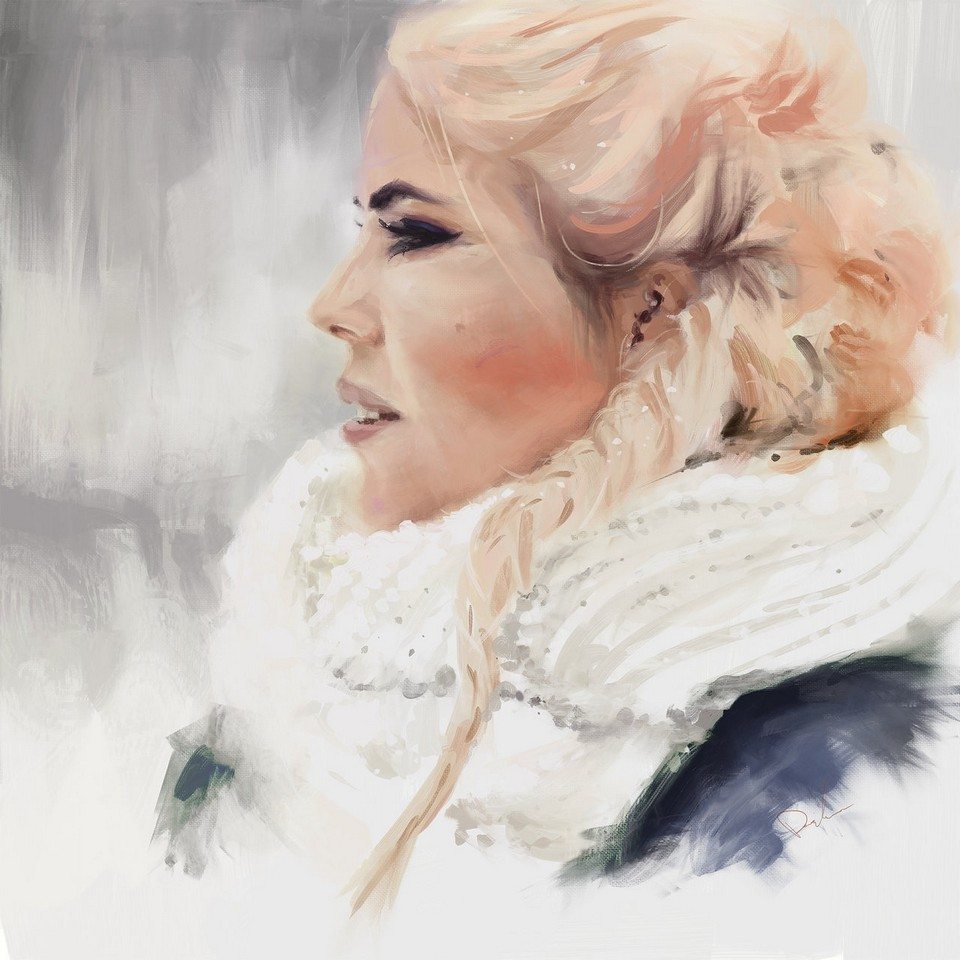 How do you choose what to draw?
99% from redditgetsdrawn.
Are you trying to tell a particular story/convey a certain meaning, or just basing it on what looks good? What response do you want from people?
It seems my paintings often are upbeat, despite being a very tired parent. It's very interesting to see that my life spark and optimisim shines through in my work. I do not try to infuse this so it's like looking in my soul mirror each time a piece is created.
When I started photography I could not for my life understand portraits, so it was terrifying when I started painting portraits – I choose portraits because I thought it was totally out of my league and it seemed impossible.
I have learned that my greatest enemy is my inner critic. All the positive feedback from redditgetsdrawn is like the ultimate inner critic slayer.
A profound change inside of me happened in the process of learning to paint portraits. I see people in a new way. How beautiful they are. Their inner child sparkling in their eyes. So I had this thing inside of me I didn't know of that the process of painting showed me.
I guess the process of painting is showing me who I am and what kind of painter I am, not the other way around. The story is unfolding before me.
Why do you use ArtRage?
I wanted to learn to paint with real oils. When Simon Stålenhag explained that he went the other way around, that ArtRage enabled him to paint digitally like it was real paint I decided I had to try it.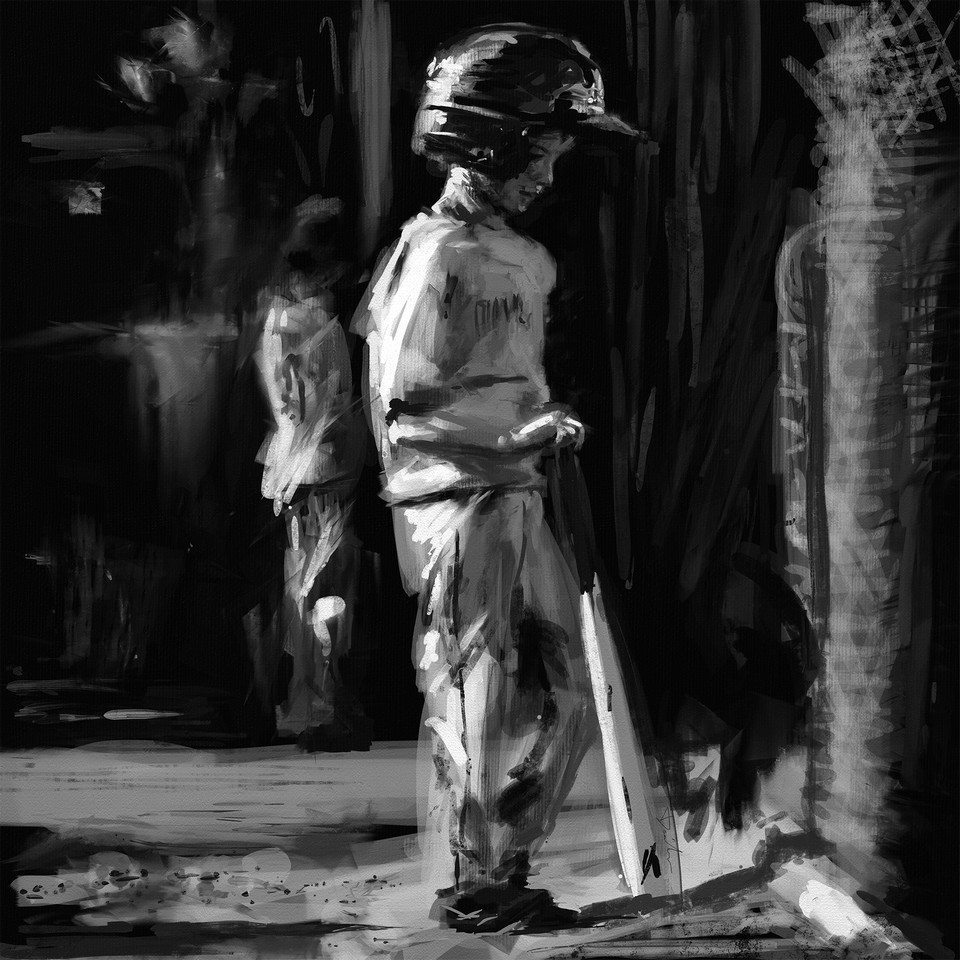 Where does ArtRage fit into your workflow?
I do it all in one sitting with a canvas and no layers with the reference photo beside the canvas. I export the finished painting to Photoshop and sometimes I apply Curves to get more contrast, but lately I have noticed the original as it is almost always looks better.
Sometimes I first import the photo to Lightroom if I feel the whitebalance or colors are off – or if I want to exaggerate certain aspects of the colors and light.
Editor's Note: There's a little known feature in ArtRage 4 that lets you adjust contrast, brightness and color. Go to Edit > Adjust Layer Colors to find it.
I export the photo and load it as a ref in ArtRage. I cover the canvas with the tube-tool or 500% max loaded oil brush and smear it out with the palette knife. This establishes the background color and then I start to block in the face with the oil brush and the equivalent of raw umber or dark red oxide. This makes for a lovely hue in the shadows of the face.
Then I start to color pick hues in the face that I feel is vital to the portrait and start to paint features. Then it's mostly the palette knife to blend the picked colors.
Here is an old timelapse where I actually don't color pick. I start by mixing selected colors to build a palette. I had not learned yet how to make a raw umber under painting, so it might not be the best example of my current workflow:
What are your favourite ArtRage features?
Real color mixing and the palette knife.
Least used?
I only use the tube, oil brush and palette knife. So all others I guess 🙂
Do you have any tips for other artists who might want to do the same thing as you?
Youtube tutorials of oil painters. Start to collect art in Pinterest that you love and want to achieve. Analyze them. Pick them apart. Paint everyday. Have a little kid disturb you all the time so you see all the flaws each time you come back to the painting. Go back to your favourite artwork and watch how they slowly fall apart in happy little mistakes and nifty shortcuts. Be lazy. Work fast. Set a time limit for the painting. This will make you focus harder and plan your work better.
Also: The artwork looks like utter crap almost the whole time. Your inner critic will try to convince you how bad you are. Push through this phase and watch the pieces fall into place at the end.
The only thing to be aware of is proportions. If you have to move an eye a couple of pixels it's a lot of work. Flip the canvas upside down with the v key. Take a whee. Come back and see where the proportions are off too much. I tend to elongate faces. I almost always do this mistake. I have become better at not doing it, at the same time it's kindof a part of my style. So it's good to learn how to relax the exactness, calm the critic and watch the result. Learn what is part of your style and when you actually need to fix it.
Any ArtRage specific tips?
Kill your darlings: As much as I love the realistic color mixing, I might disable it from time to time. Doing a blue background with yellow/red hair will make a green mess. Sometimes it's kind of cool though.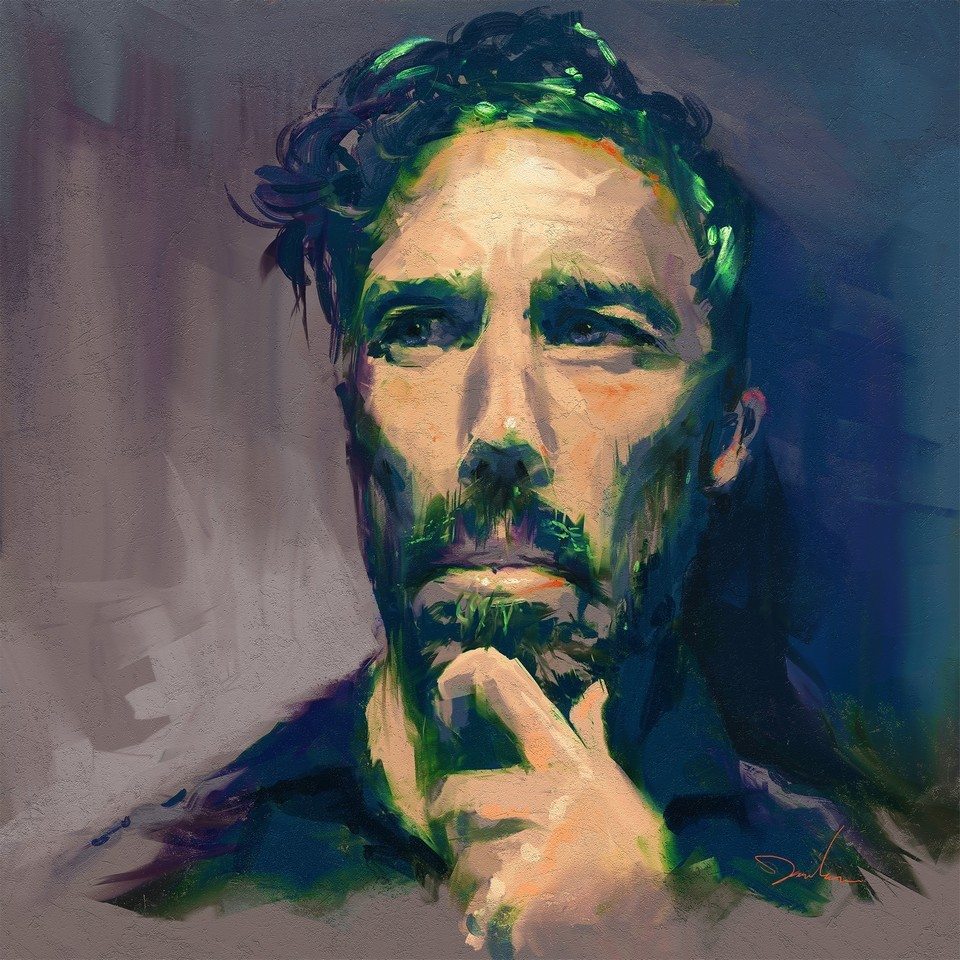 Is ArtRage suited to professional artwork?
I think Simon Stålenhag is proof of ArtRage having a solid professional quality.

You can view more of Daniel Larsson's work on Instagram. You can also find him on DeviantART, Twitter, YouTube and Tumblr.
See more features from our amazing ArtRage artists!
[fp_carousel width="940″ height="200″ items="5″ num="-1″ speed="600″ tag="artist-feature" orderby="rand" post_type="post"]