An Interview With An ArtRage Artist
Helene Goldberg is a mobile digital artist from the USA who paints prolifically on the iPad, creating rich, textural abstracts and glorious impressionistic art in a never ending stream of inspiration. She also helped beta test our upcoming ArtRage for iPad 2.0 release.

Who are you? What do you want the internet to know about you?
I'm Helene Goldberg, from Berkeley, California, USA. I've been using ArtRage for about 4 years as my main painting app. I'm currently using the Beta on iPad with my Mac.
Oddly enough, I discovered painting as a teenager in a social studies textbook. There was a reproduction of Van Gogh's Starry Night. It changed my world. I started going to libraries and bookstores and poring over art books. It was a rich time for me. I was drawn to the expressionists and abstract artists most of all.
I started with Picasso and Matisse and then fell in love with the Fauvists and the German/Austrian Expressionists. I loved Chagall for his colors and Schiele for his delicate lines. Later I saw paintings by Kline, Rothko, Motherwell, Miro, Kandinsky, Malevich and Basquiat and was enthralled. I think you can see these influences in my paintings. When I went to college, UC Berkeley and Columbia, I studied Comparative Literature, but I managed to take a few art classes. I taught literature at UC Berkeley and eventually changed careers to become a psychologist. Throughout it all I developed my passion for art and I was especially interested in Expressionist and Abstract painting, but as an observer.
…Until I saw the New Yorker cover by Gorge Columbo done on his iPhone in 2009 with Brushes. Five minutes and five dollars later I began my second career as a painter, first on my iPhone and now on my iPad. I was 68 years old when I started painting seriously. On my 70th birthday I got a call from Jeffrey Dickinson at Apple asking me to show my paintings in their Flagship store in San Francisco. He told me that "my work was cutting edge". Can't think of a better 70th birthday present. I've painted 4000+ works in the six or so years since that day in 2009.
I love to experiment with different apps and to push their limits. Today I primarily work with ArtRage, though I am open to experimenting with other apps. I love ArtRage's ability to recreate the experience of different media and duplicate their textures.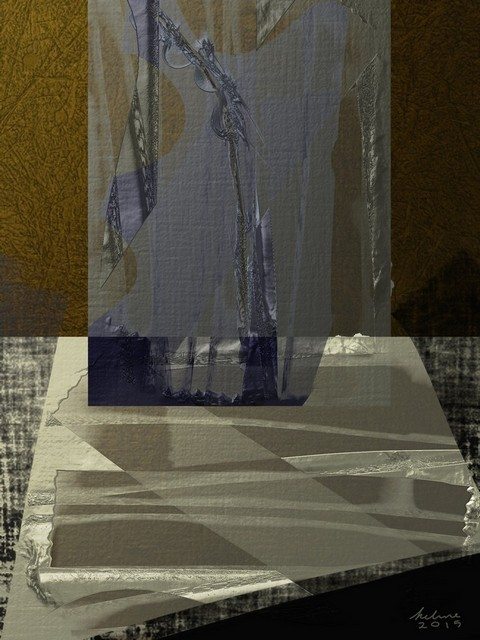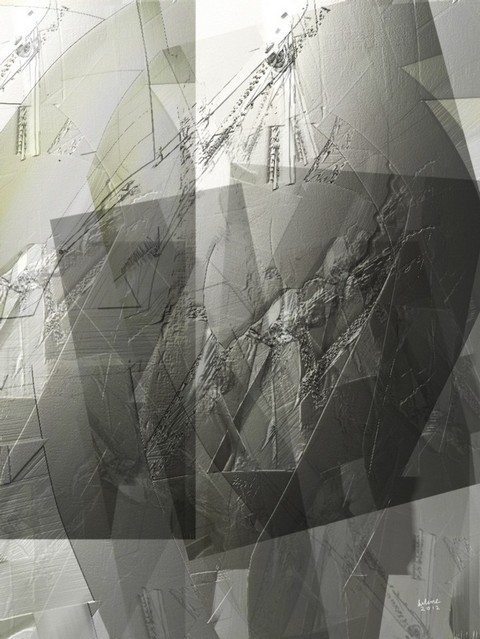 I often start out using the roller brush and try to create interesting textures, colors as ground for my painting. Sometimes I will set down a gold or other background roughly in ArtRage and then take it to iColorama to change its texture and reimport it to ArtRage. That allows me to create images that remind me of medieval or Japanese paintings on gold leaf. Sometimes I experiment with using the water color brush on an oil painting. It creates a whole new medium that's not possible in the same way with physical paints.
Often when I paint, I'll start with a mental impression of an artist I like. I don't try to copy them, but I will incorporate some aspect that intrigues me. I'll look at the calligraphic lines in Kline, use of gold leaf in Klimt, or depiction of sunlight in Turner and work it into my painting.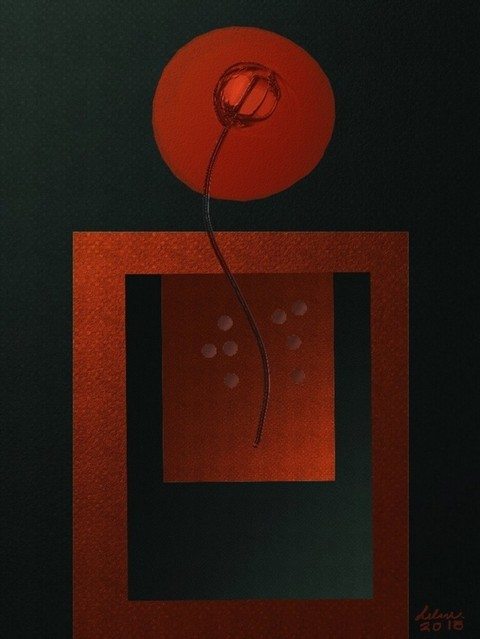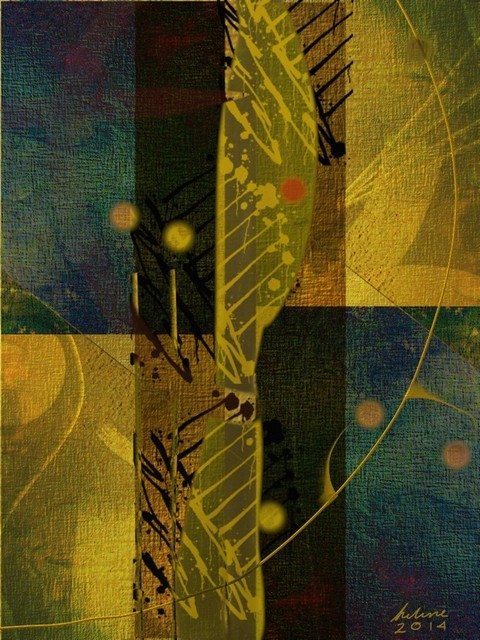 Though I enjoy figurative painting, I usually paint abstract works because I can respond to my painting itself rather than focussing on a subject outside my mind or the "canvas". Painting for me is a form of meditation and play. Even when I paint things that look figurative, like "Glittery Trees", I'm just experimenting with ways of using different effects. It sometimes surprises me how popular my "figurative" work is because they don't feel like my most serious work. But people respond to things they recognize.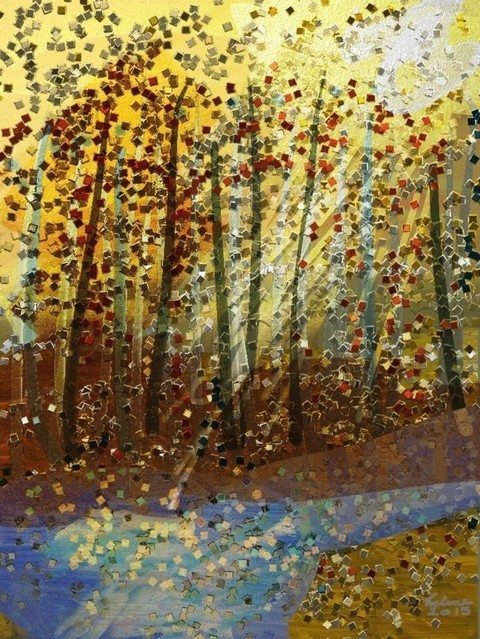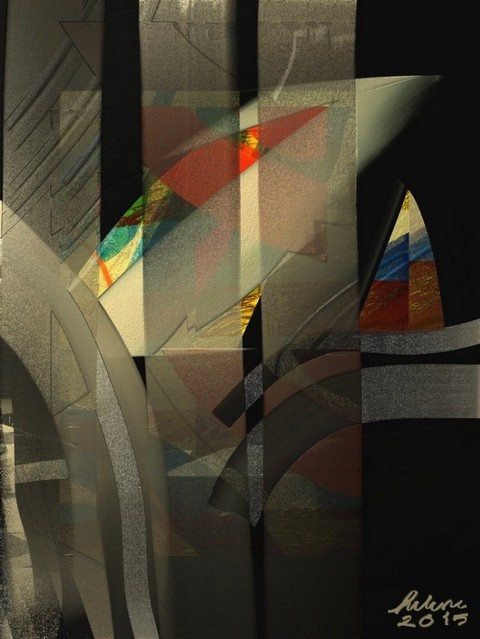 I find myself using layers and blending options quite a lot to get different effects. Often I'll take a painting, duplicate it and move part of it on top of other layers to create a collage of my own painting. I'll play with different ways of creating lines: with the pencil, drawing pen, oil brush or paint tube and perhaps change it using the palette knife. With the new Beta of ArtRage for iPad 2 I have really enjoyed the speed and somewhat better layout of the Gallery and I've been playing around with the glitter brush.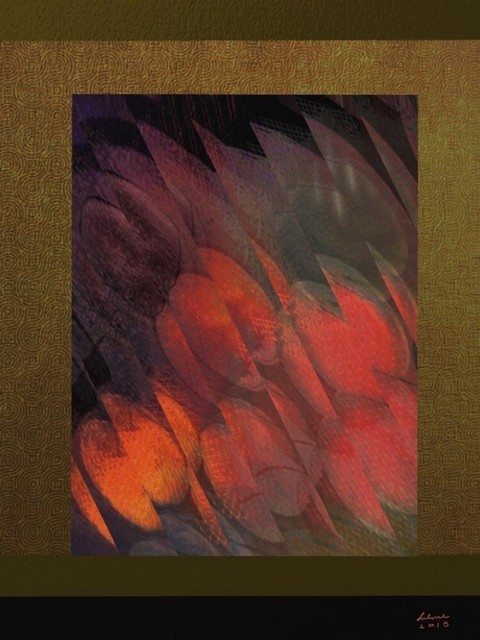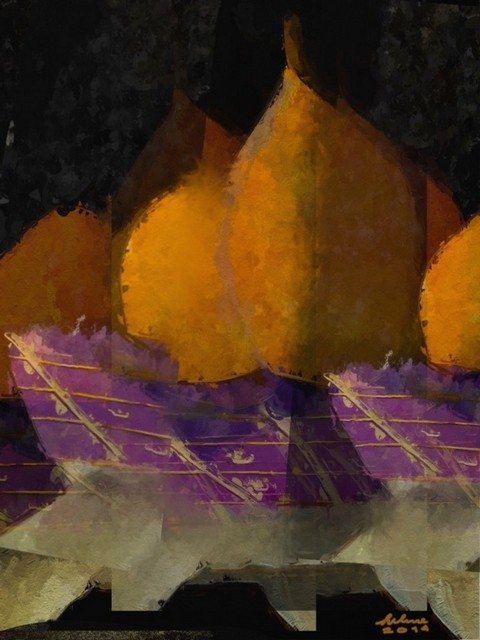 I usually paint while listening to music- either baroque (preferably Bach) or jazz. I was a musician myself until recently. Painting allows me to enjoy the creative process that I missed when I gave up playing. I am grateful to the years I spent as a musician because it taught me the importance of being a beginner and not being afraid to fail. This has allowed me to experiment and develop as a painter without the inhibition and shame of constantly falling short of my own standards.
I paint all the time I'm not working as a therapist. I even paint in between appointments. The iPad is perfect. No set up, no canvas stretching, no clean up!
I've made friends around the world and became one of the first members of IAMDA and attended their conferences in New York. I've done more presentations at Apple, MacWorld, and other venues since then and my work has been exhibited around the world. This summer I taught a class in abstract art on the iPad at the MDAC Summit in Palo Alto. Being a painter myself has opened a much deeper relationship with other painters throughout history. I want to understand what Hockney, Kandinsky or Picasso was thinking while they were painting. It's like playing music: you can understand Bach by listening, but playing the music yourself opens a dialog with the composer.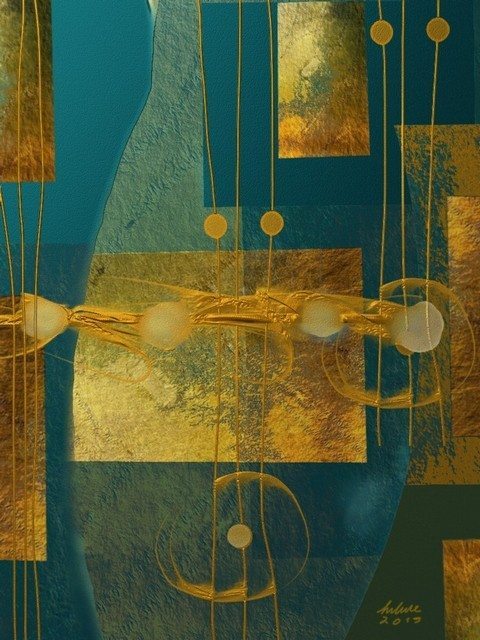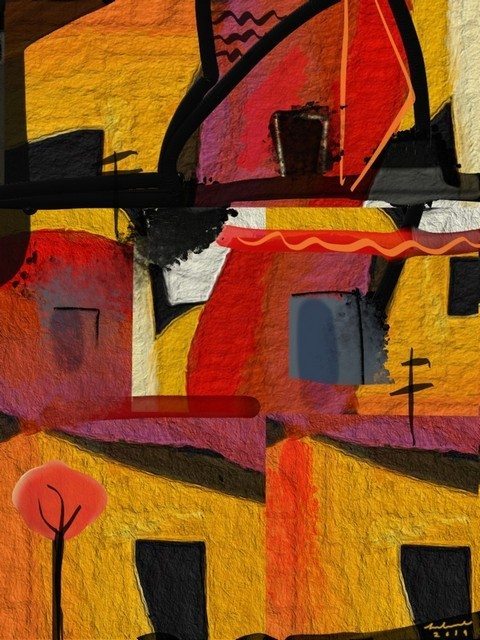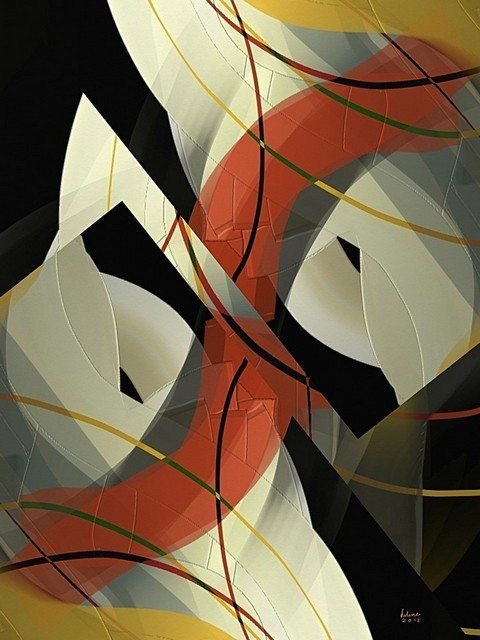 You can view more of Helene Goldberg's work on Flickr and purchase limited edition prints either directly by email or through "Mobile Digital Art & More" in Boonton, NJ.
See more features from our amazing ArtRage artists!
[fp_carousel width="940″ height="200″ items="5″ num="-1″ speed="600″ tag="artist-feature" orderby="rand" post_type="post"]