Živko Kondić (Zhillustrator) is a Serbian artist from Novi Sad who paints impressionist science fiction landscapes, using ArtRage to explore brushwork and style or to create concept art for his more serious professional illustrations.
He mainly paints on a Cintiq Companion 2 when travelling, or a Wacom Intuos 4L while at home, and prefers to experiment with the oils and pastels in ArtRage to rough out abstract thumbnails and develop them into surreal landscapes.
---
What kind of artist are you? What kind of subjects do you draw?
My style in digital art can be described as a mix of kinda-impressionism and low-SF, as I often mix a great dose of realism into my paintings. Also there's a lot of old-school sci-fi influence sometimes, and that is the area where ArtRage shines for me.
I prefer painting landscapes with more or less obvious SF element and maybe a story behind everything. That's what I do for my personal art most often.
Why do you use ArtRage and how do you use it in your work?
I use ArtRage mostly in the beginning stages of my work, and especially for thumbnails. I love the natural feeling and the ease of getting pretty colors easily. It is just easier to get what I want. Also it works on my Companion 2 really well so if I am on the road ArtRage is my main tool for sketching.
What are your favorite tools or features and what do you like about them?
The Oils, Palette Knife, Wax and Pencil are my most used tools, as they work really well together. One of my favorite features is locking the rotation on the Palette Knife tool, as it takes full use of my Wacom ArtPen's rotation ability and makes using the Knife tool feel almost like a real one.
Another great feature is the Workbench mode. It really matters on the tablet, if one needs the extra space. I also love the little tool to pan, rotate and scale the canvas, it's charming. I don't need my keyboard at all when on my tablet.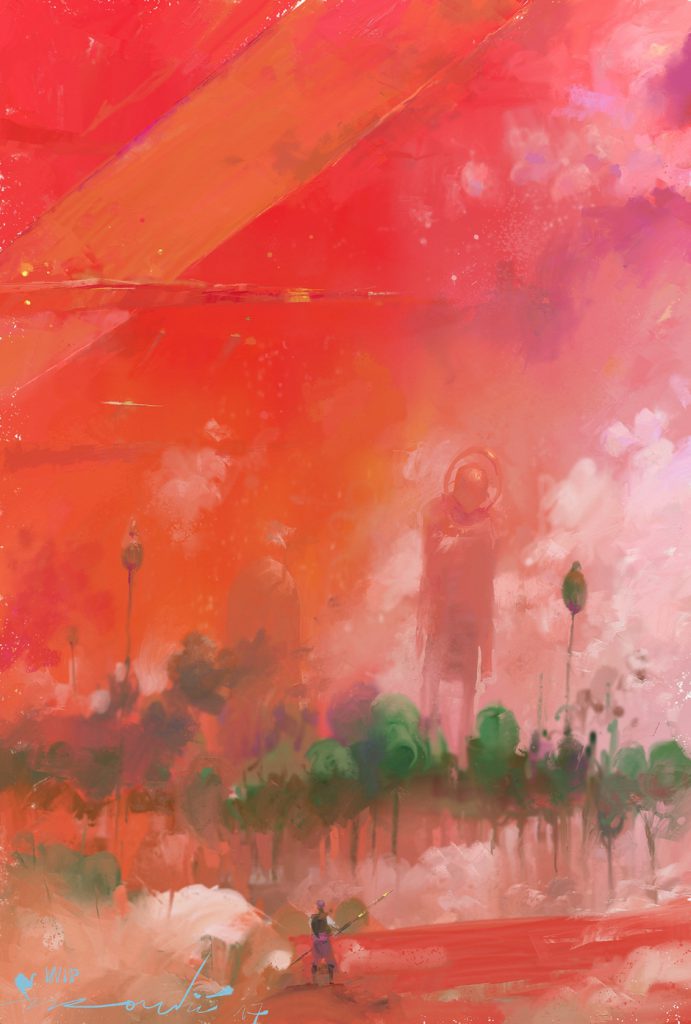 Website: www.zhillustrator.com | Patreon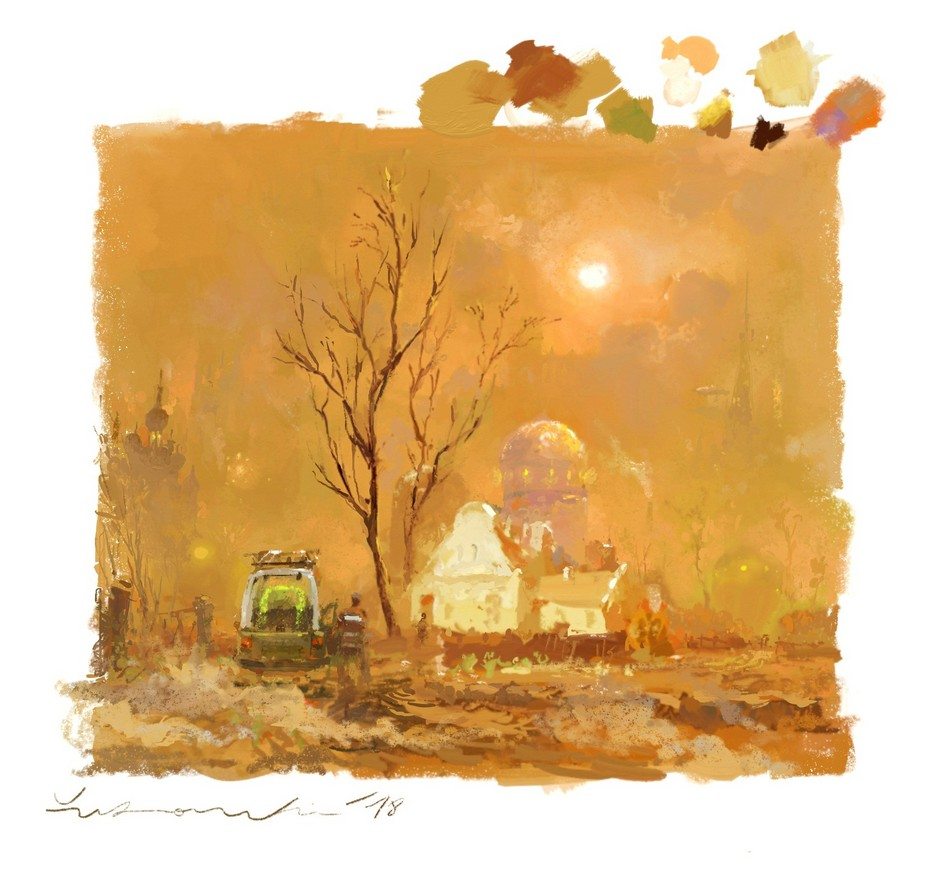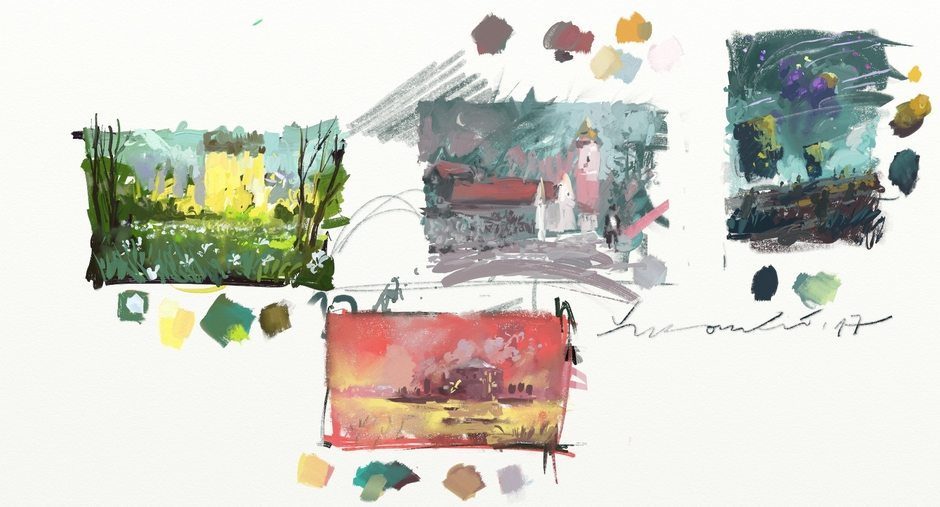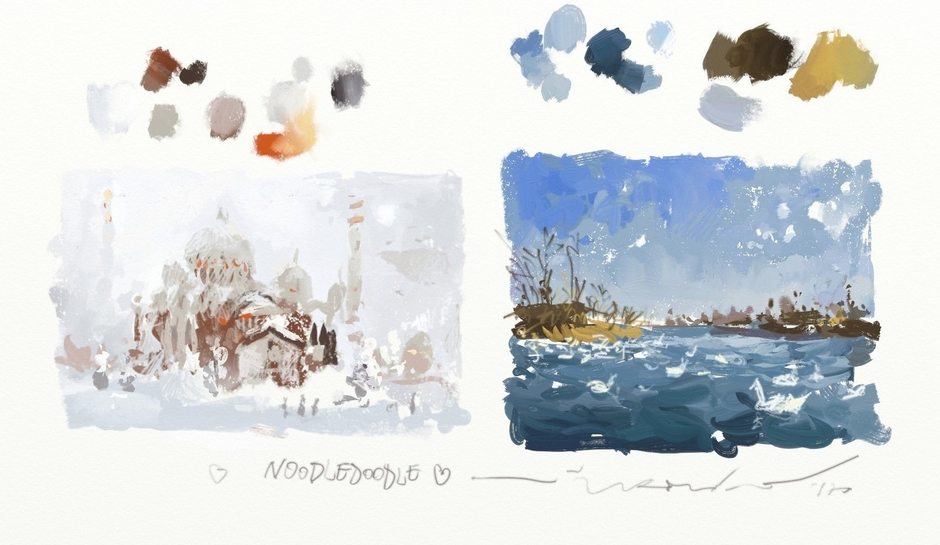 What does your workflow look like? How would you go about planning and creating a painting?
My workflow is not really specific, I usually start with sketches, thumbnails made in grayscale and a bit more often in color. Sometimes I just improvise. I do not get hired much, so most of my work is personal art, so I have that freedom: to improvise and change things. With Artrage I like to start with blobs of color, for example. Then I see something in them and give it context. I do that as a practice thing.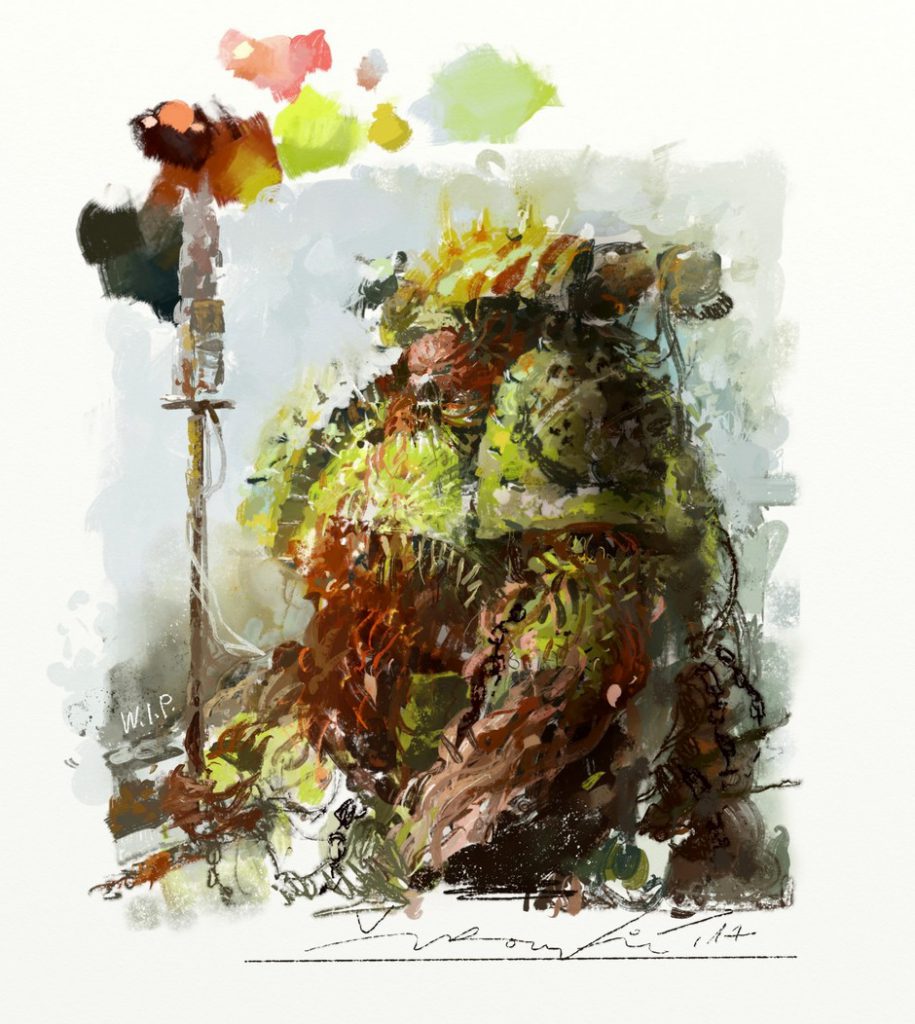 Do you have a favorite tool or feature? Do you have any favorite settings or techniques?
I like mixing oils and wax/pastel, they really mix wonderfully. I paint in just one layer or a really small number, and that's good for paint interaction.
I love to play around with tool settings, especially with Oils, i love the dirty brush mode, where I have to virtually dip the brush to clean it! I also really like the recording tools (Scripts).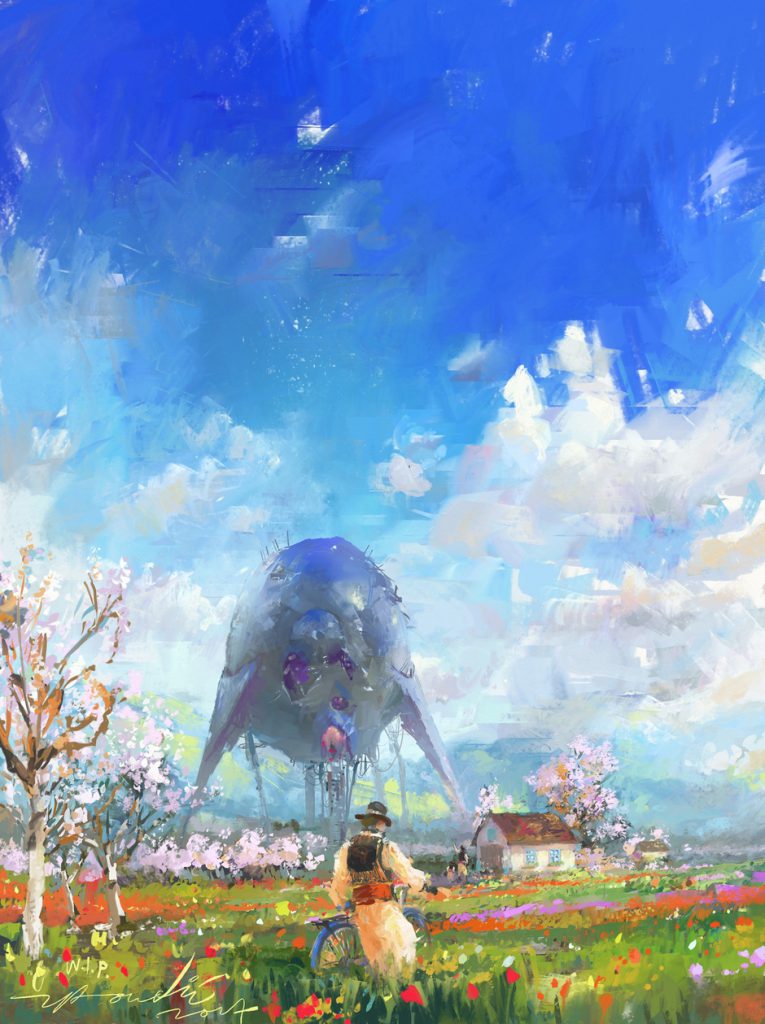 Tell us about some of your works. What are they about? What did you learn while creating them?
The images that I aptly named "Harris Homage" are my little tributes to the old school SF master John Harris. It was more of a practice painting, to try and simplify things and keep it simple, use specific colors that might not be the usual ones.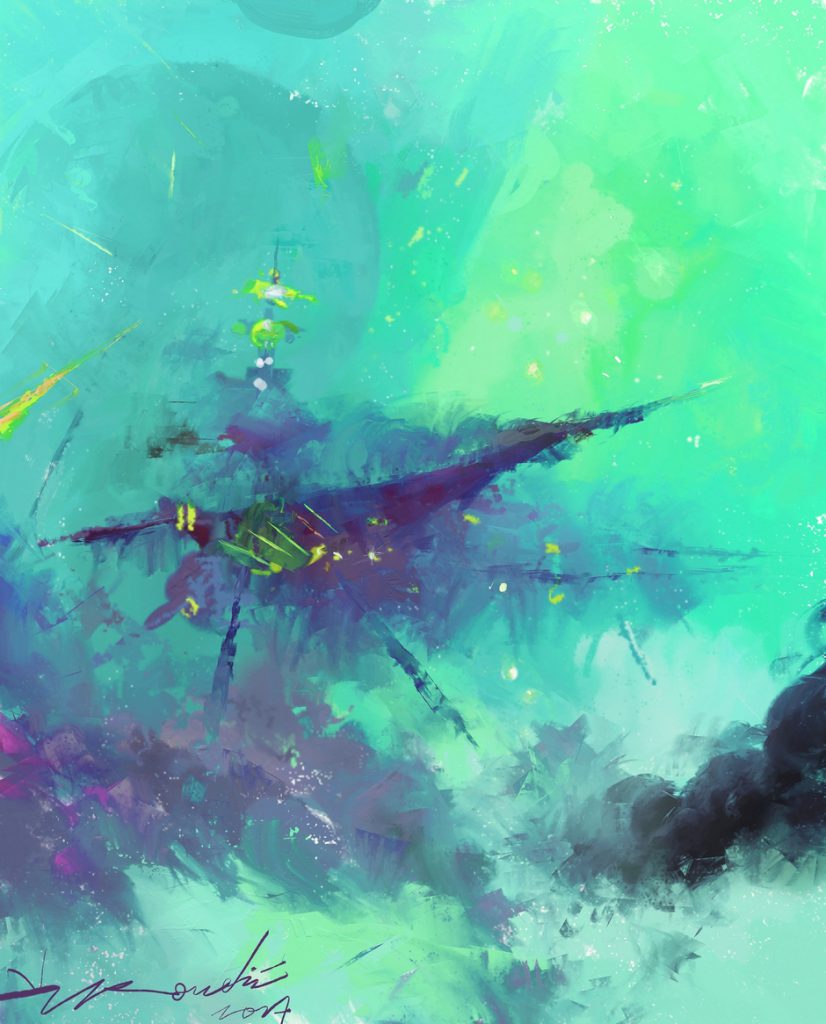 I would probably use more references next time, to make the sketches look more like his artwork. I mostly used the Oil, Knife, Blending marker preset for Marker, Pencil and Pastel/Wax tool.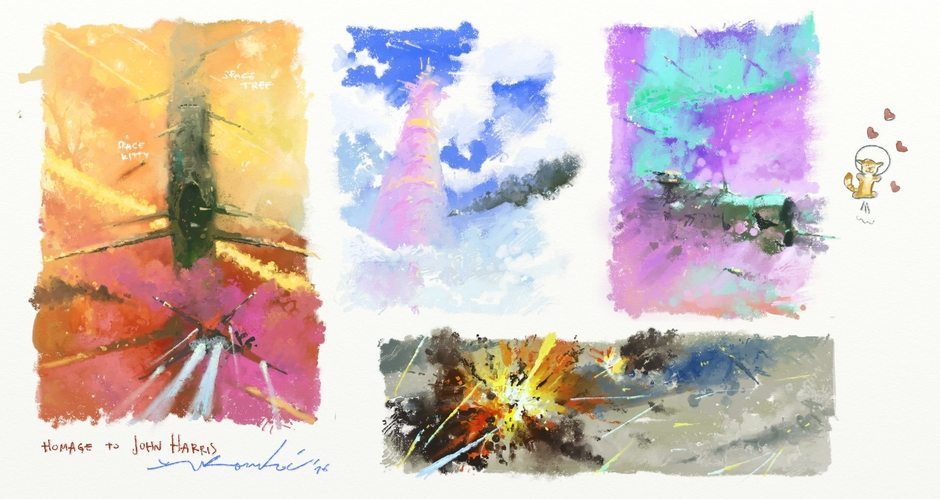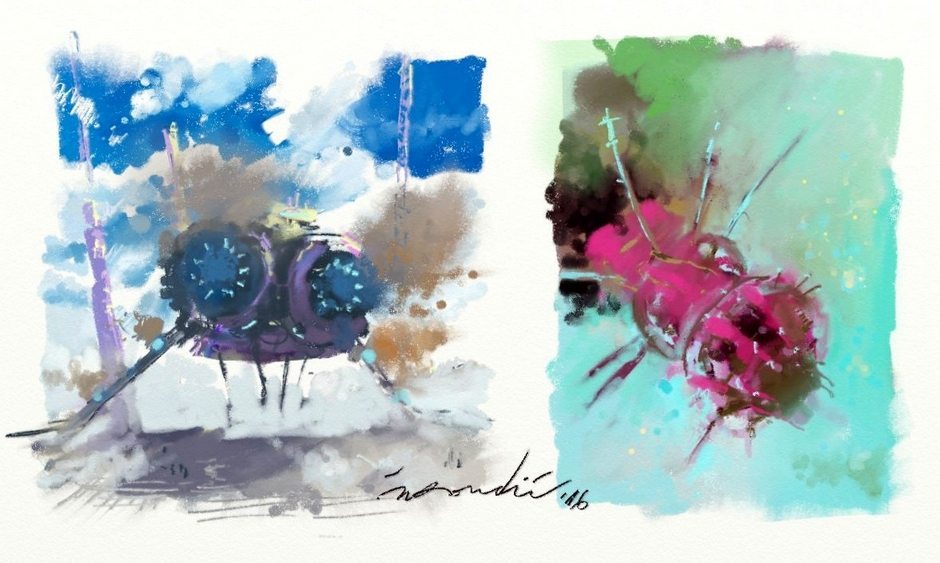 The little thumbs are painted in a smaller size. I usually start small, and if I am happy, then enlarge the canvas. I never paint again from scratch. When I enlarge, I only mostly add detail and fix artifacts due to enlargement.
Narrated Video: Sketching Old School Scifi ('Harris Homage 03')
(Click above to view the video)
Do you approach the more abstract works differently from your other paintings?
For more abstract stuff I just love doodling and making marks in ArtRage using pretty colors. My Wacom ArtPen lets me do all kind of strokes and the color selector in ArtRage lets me choose nice colors easily. Our brains are wired to make sense out of abstract shapes so that process kicks in at some point.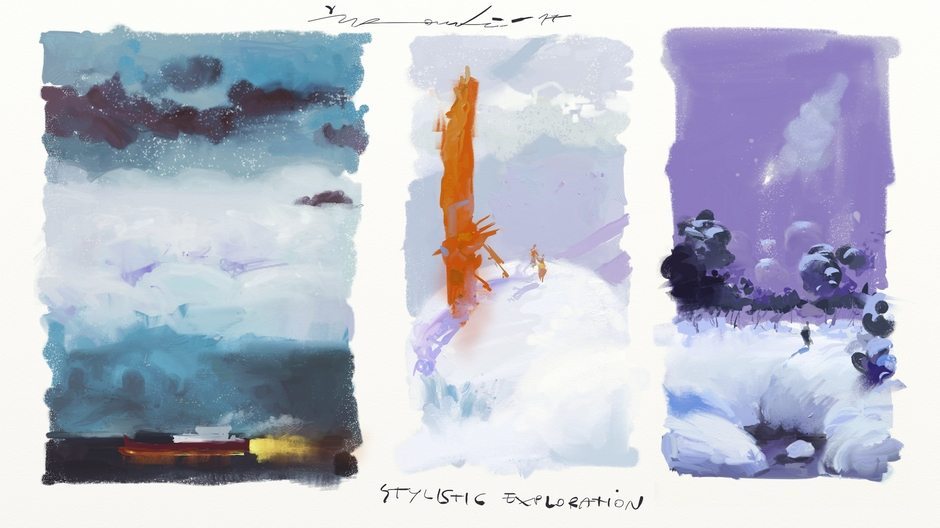 Are you simply interested in playing with color and style, or are you trying to tell a story?
The story aspect is definitely creeping in. It's been one of the better things I learned along the way – having a little story or just a hint of it gives the artwork so much!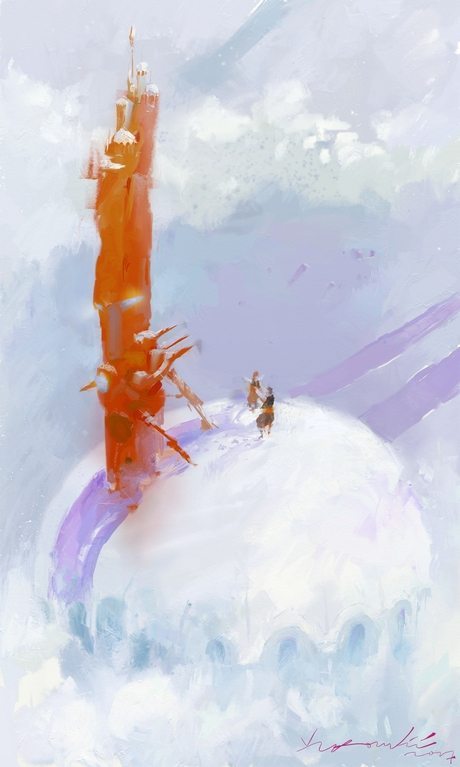 You mainly use ArtRage for concept work and personal/abstract projects; does your other work in other programs end up being very different?
My other work ends up being a bit less "traditional" if I jump into Photoshop later, often because PS can't yet emulate real paint so well as ArtRage. I do my best though, Photoshop is my main tool just because it can handle so many different things, I have been using it for 15 years.
How do you set up your workspace in ArtRage on a Cintiq?
Honestly, ArtRage works very well "out of the box" on my Cintiq but I do change things around a bit. I usually map the bottom stylus button to "Alt" so I can pick colors with it, and the top button to "Right Click". One does really not need any special setup outside, say, binding TAB to one of your Cintiq buttons(express key) to collapse all, or maybe even adding the Workbench mode to a button. I use the top button on the "ring" to undo by binding CTRL+Z to it, if it is not already there. SHIFT is usually bound to an express key, and I use that to resize the brush, super handy.
Do you set up custom presets or just adjust settings naturally as you work?
I do both, I have a few of my presets which I adjust further as I paint. I have Palette Knife, Oil Brush and Wax Pastel presets of my own and I add more from time to time. My settings for the Oil Brush and Palette Knife can be pretty elaborate.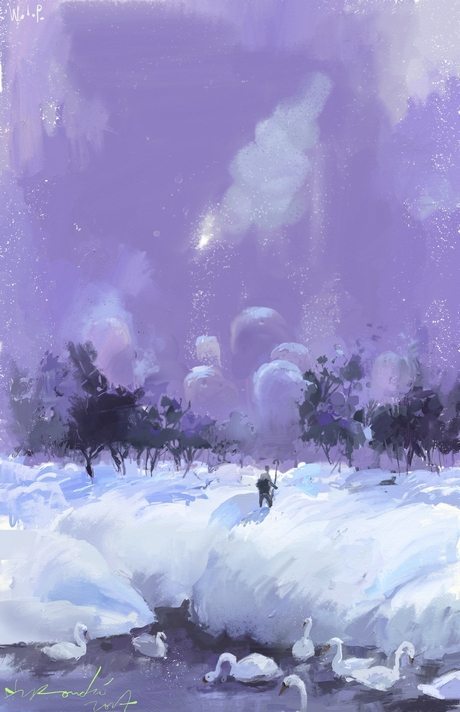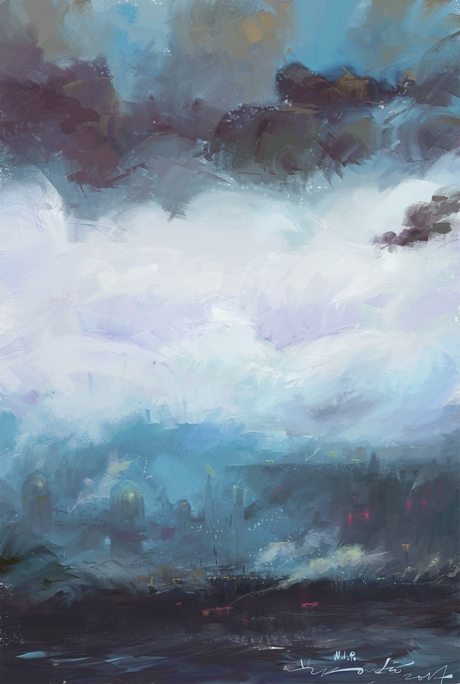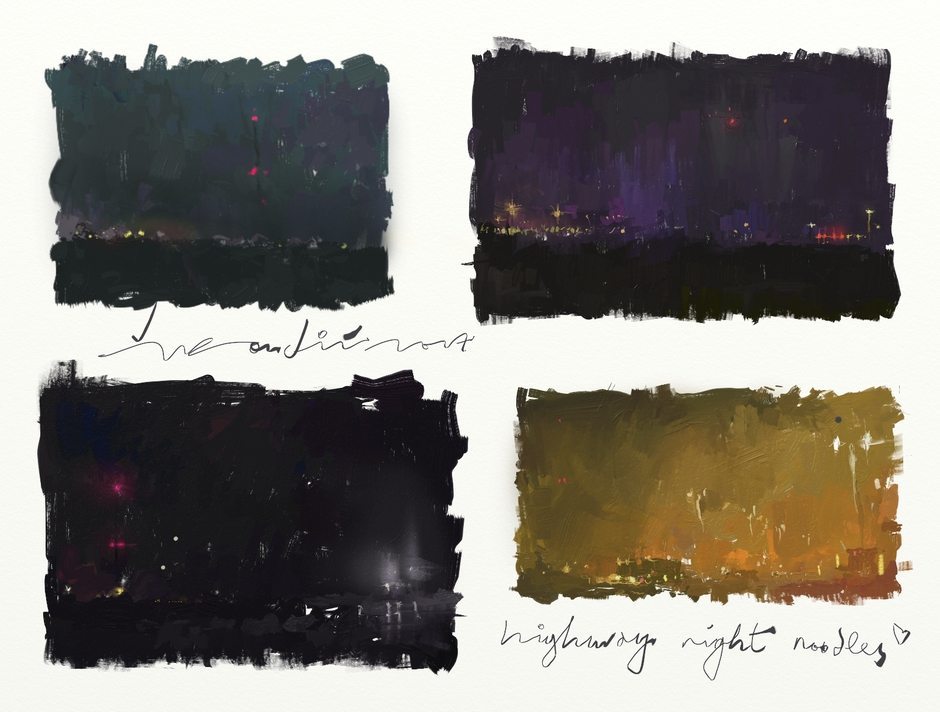 Do you consider your approach to painting to be more digital or traditional? Has ArtRage changed how you paint?
I have never painted traditionally, actually, but I use the traditional approach heavily in my digital painting, because software like ArtRage feels very natural. I feel like I could probably try some oil painting now as I would probably know how to start! I needed to change the way I paint in ArtRage because it is so very different then my main tool – Photoshop.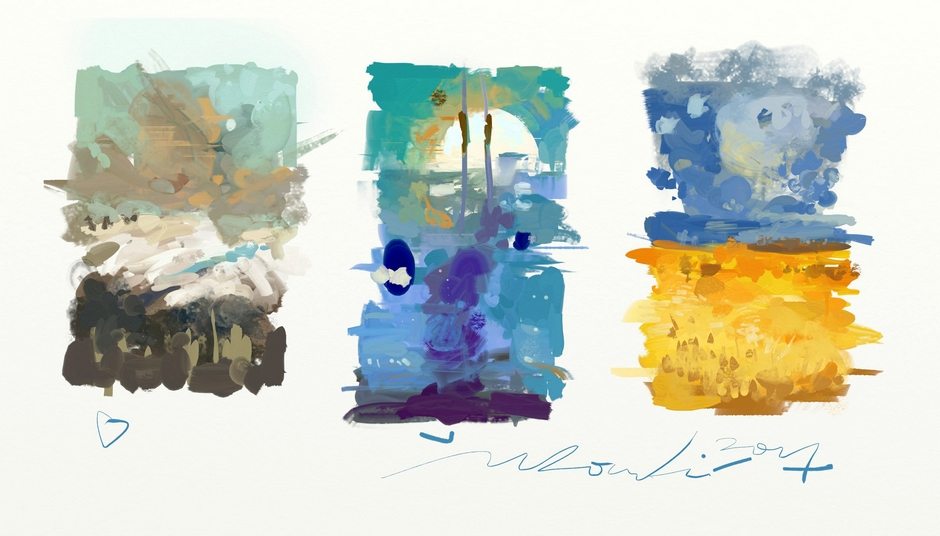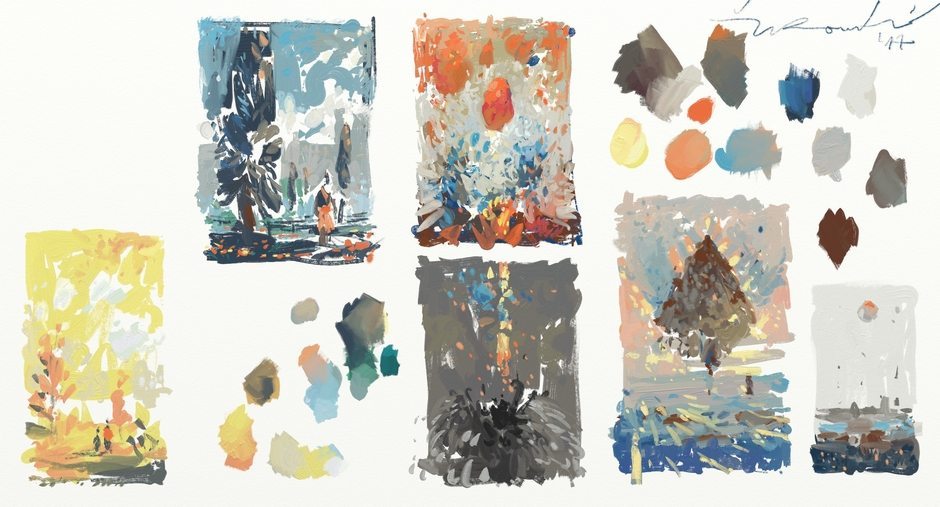 Do you have any tips for other artists who might want to do the same thing as you?
I'd suggest trying to learn to paint in Artrage without using the keyboard, because most things can be easily done without it, and then you gain a lot of freedom when painting on a tablet. If your tablet has hotkeys, then I'd use those, because they're good enough for painting on the go.
Also, bind your "Alt" to the lower stylus button, it's one key less to press, you can bind the top one to right click or even Shift, so you can resize your brush with the stylus too. I usually bind "Alt" to my lower stylus button in all programs.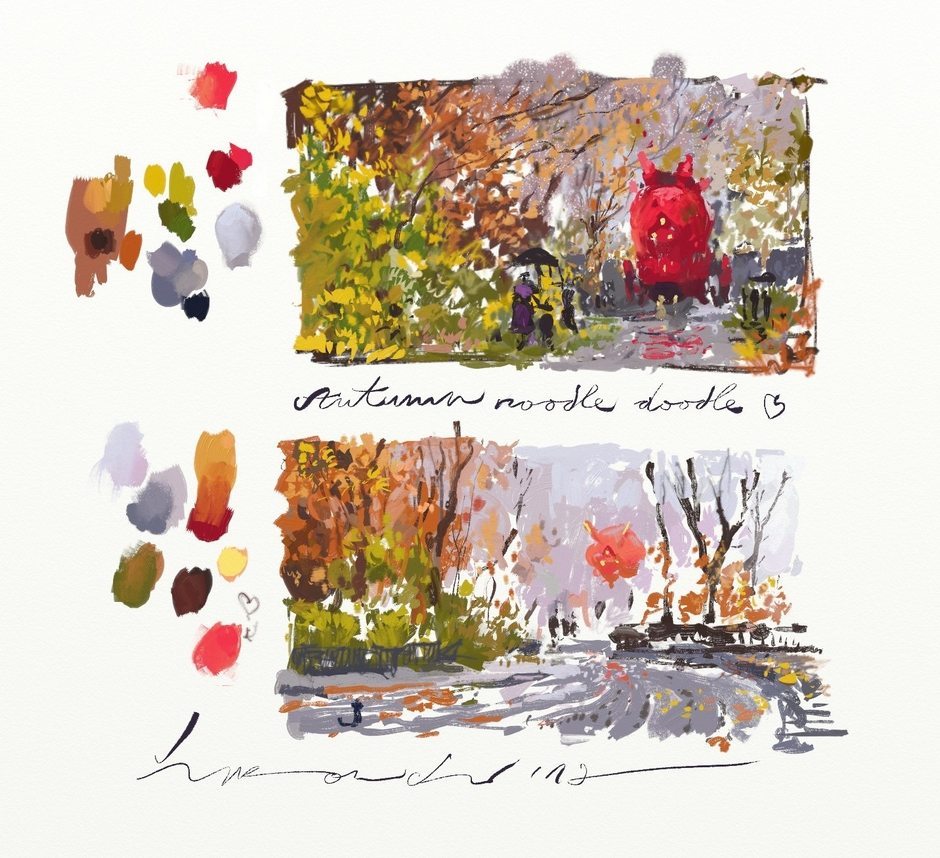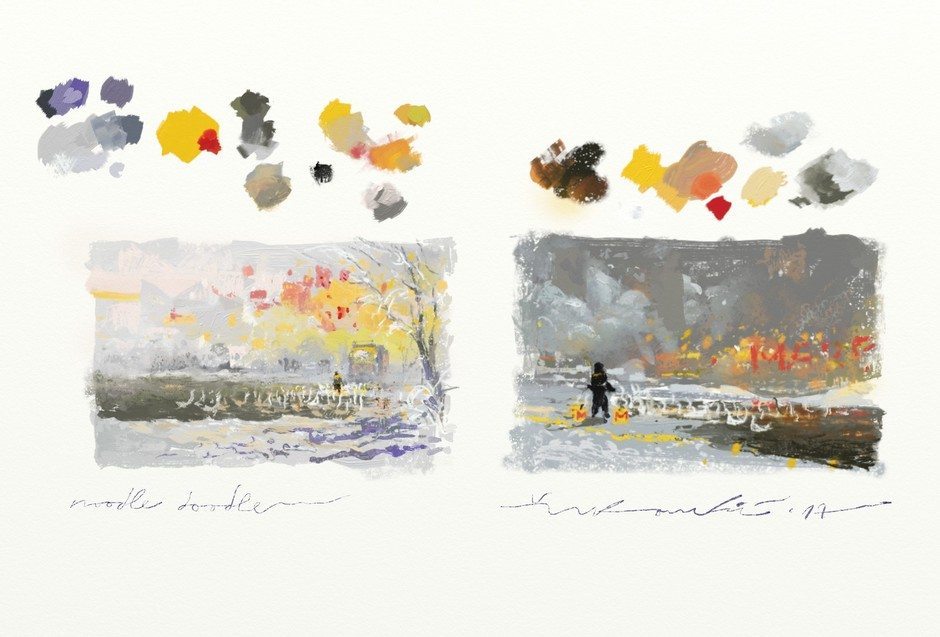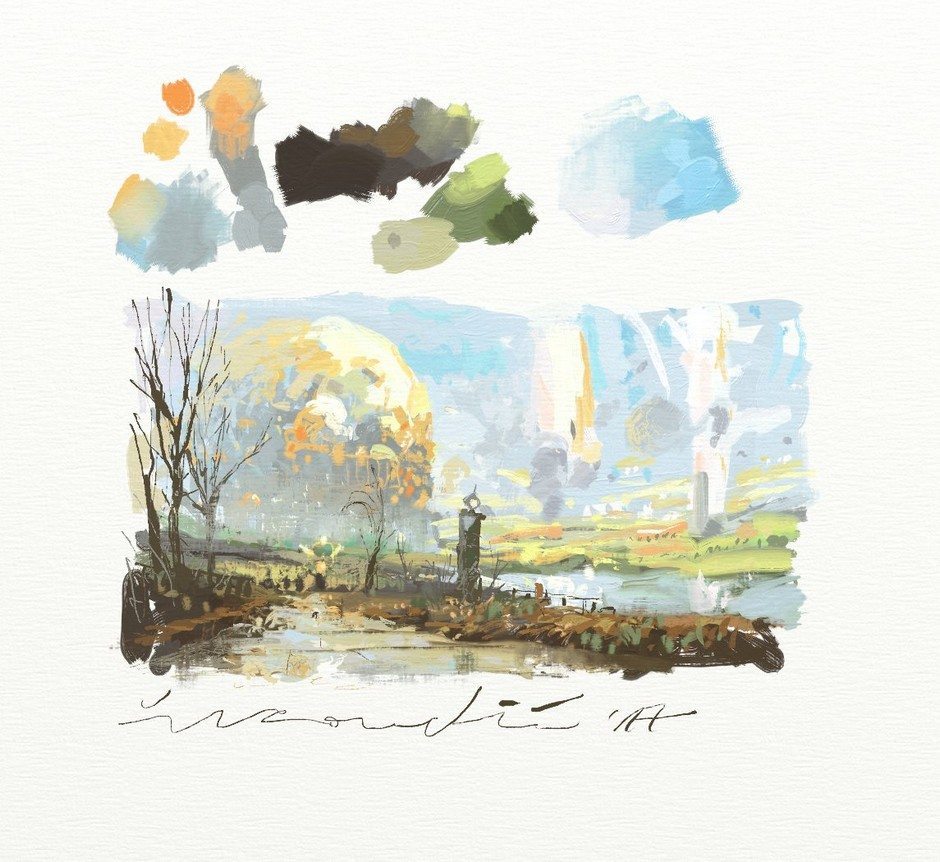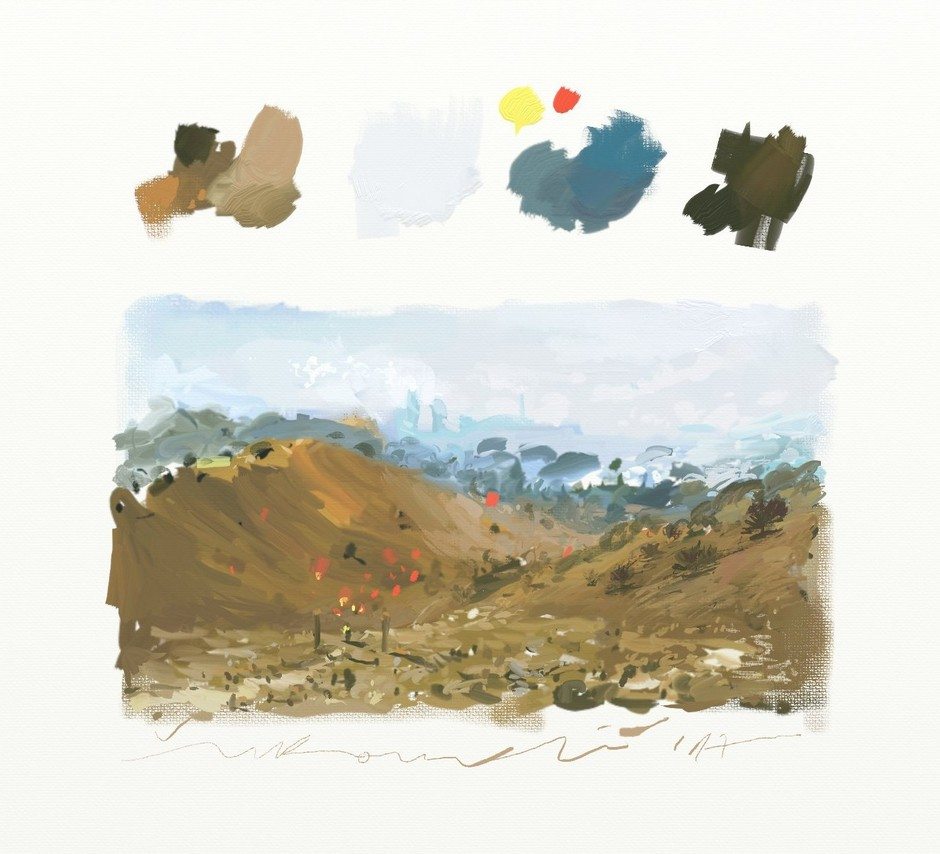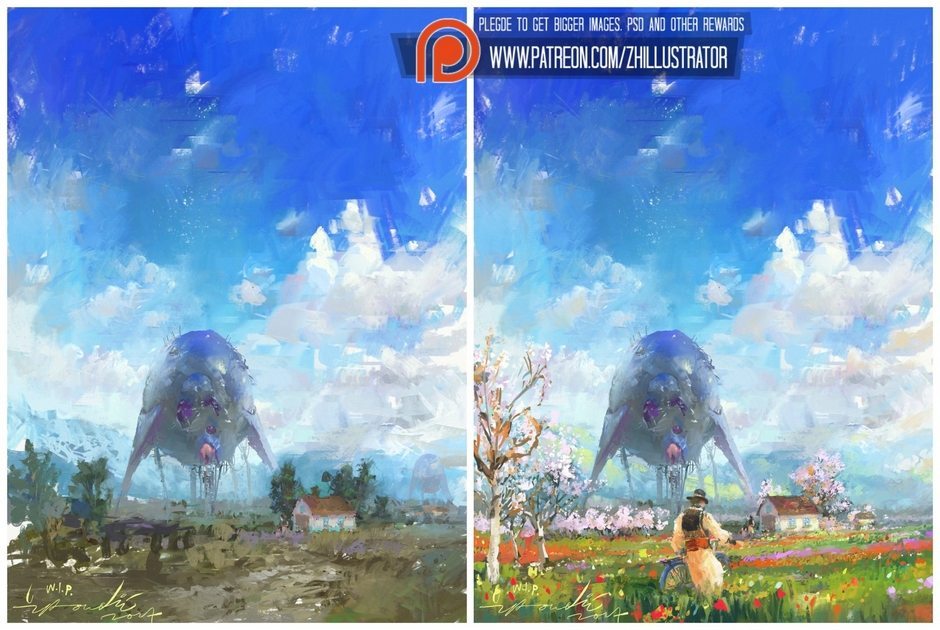 About the Artist
Name: Živko Kondić a.k.a. Zhillustrator
Country: Serbia
Job: Freelance Illustrator
Art Style: Impressionist science fiction and mixed media
Background: Digital Art
Tools
ArtRage Edition: ArtRage 4.5
Platforms and Hardware: Windows 8, Windows 10 with a Wacom Intuos 4L and a Wacom Cintiq Companion 2 tablet. I use Wacom's rotation-enabled ArtPen as my main stylus.
Used ArtRage since: I first tried ArtRage 3 and instantly loved it.

Visit Živko's website at www.zhillustrator.com. See more of his work and follow him on Patreon, Facebook , YouTube, and Instagram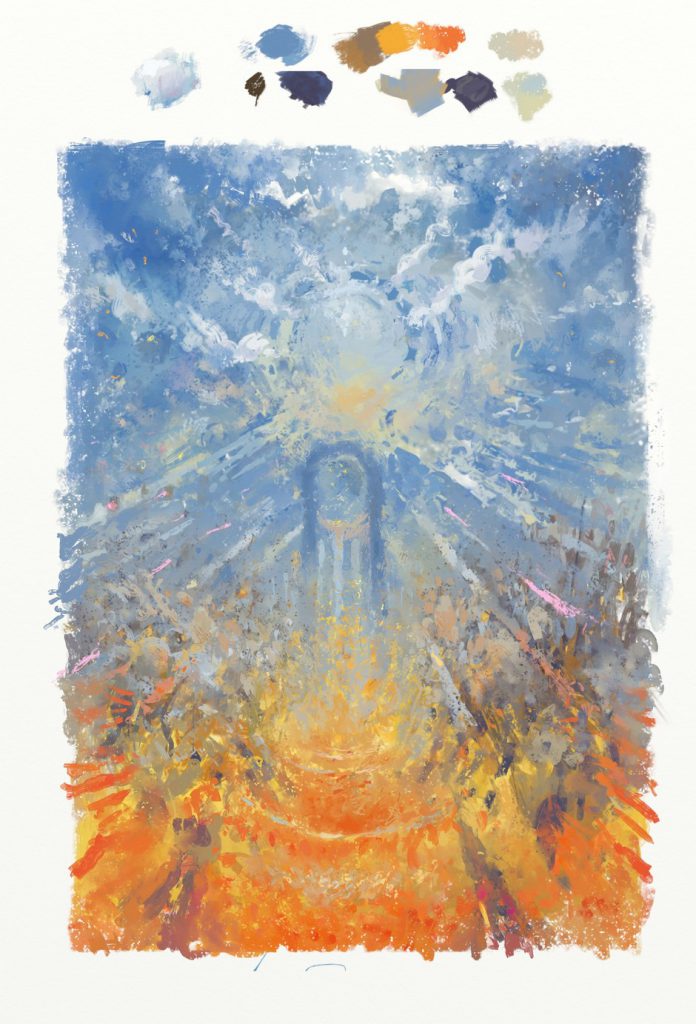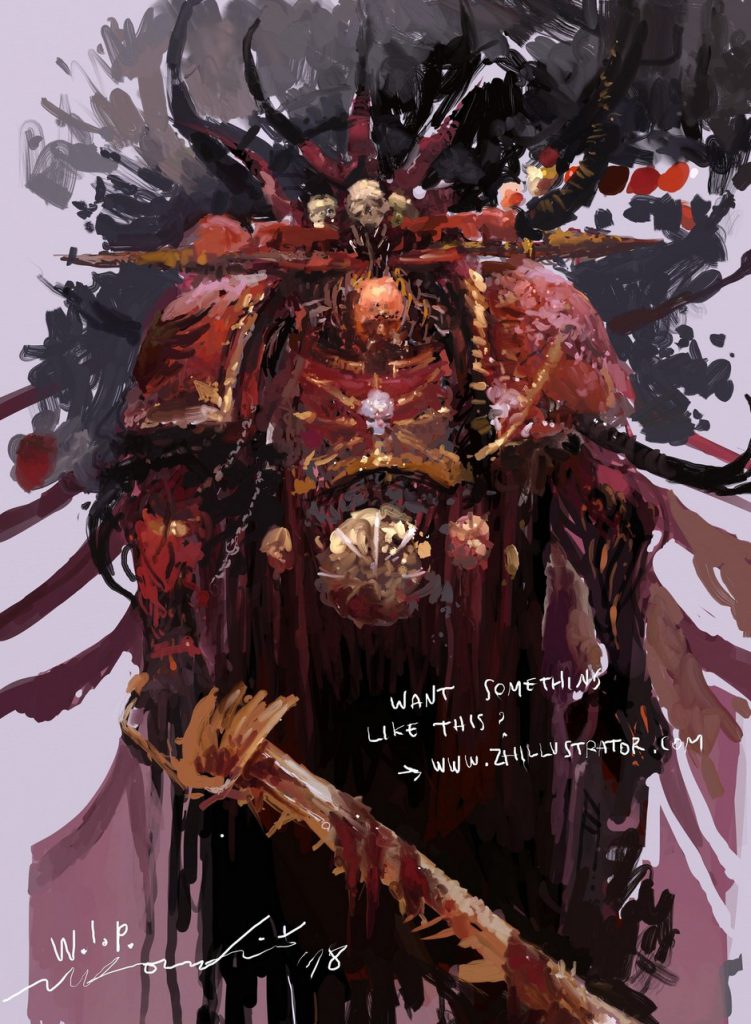 See more features from our amazing ArtRage artists!
[fp_carousel width="940″ height="200″ items="5″ num="-1″ speed="600″ tag="artist-feature" orderby="rand" post_type="post"]