Ambient Design attended Chromacon 2015 over the weekend.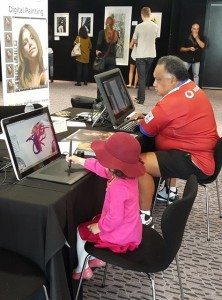 Chromacon is a new local art event featuring local artists and art related activites. ArtRage attended as a sponsor, giving visitors a chance to play with the software, and a Cintiq 22HD on loan from Wacom.
It was great to get out into the real world and watch real people figure out ArtRage for the first time. We aren't very well known locally, so we had to explain who we were, and that we weren't there to sell Cintiqs, but once that hurdle was passed, people had a lot of fun trying out the paints. It was a very steady crowd of artists and audience from open to close all weekend, with a new person jumping in everytime a screen freed up.
More than half our visitors were under ten, and they figured out the software impressively quickly (often faster than a lot of the adults). And of course, they knew exactly how to have the most fun: metallic paint, lots of smooshing and colour mixing, and glitter. Sometimes we get so caught up in the Gradient Fills and Layer Blend Modes that we forget how creative and fun it can be just to mix up red and blue and yellow for a while, or doodle with Symmetry turned on.
The Sticker Spray tool also provide a great deal of entertainment (the Flames preset was used by several children to set fire to the entire page), and the sheer joy many kids took in Erasing Everything by hand, over and over again, was both funny and delightful. You wouldn't normally see the eraser as a source of entertainment, opting instead to clear a layer as quickly as possibly in order to actually draw something, but the catharsis of wiping away a muddle of colour to create a pure, empty space can apparently be as enthralling as actually drawing.
It wasn't all six year olds and bright colours; plenty of older artists joined in the fun as well. Due to the nature of the convention, there was a serious art industry presence, and plenty of students and budding artists wandered by to admire the Cintiq and ask some interesting questions about the program. Many of them stopped to experiment a bit, and left us with some fun, impressive sketches.
[justified_image_grid ng_gallery=10]
The festival itself was incredibly good. A diverse range of artists showing professional quality works packed the hall downstairs, and it was impressively well organised. The guest artists were as impressive as the variety of stands and local sellers. Overall, it was a great experience and we look forward to the next Chromacon!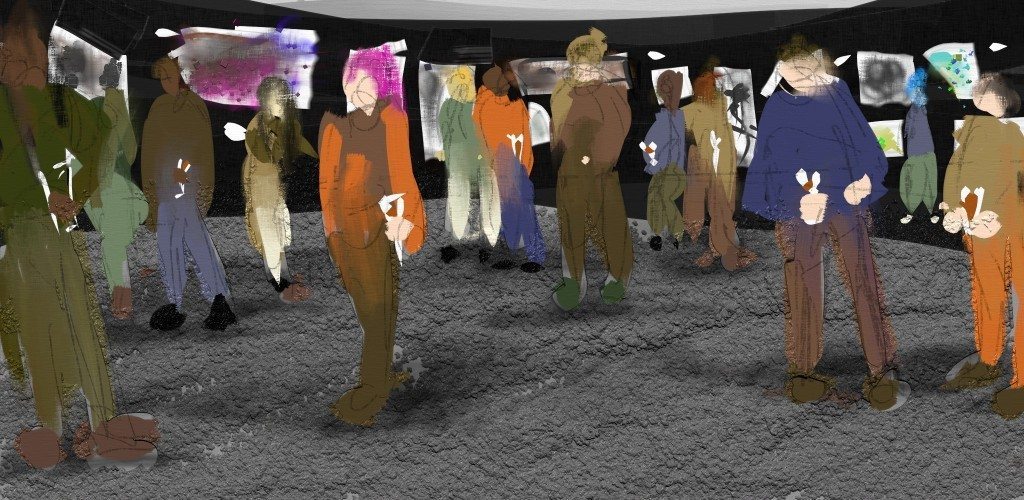 The Chromacon Collab Project
On Sunday, we set up a huge painting divided up into squares (using the nifty new Grids feature in 4.5). Plenty of visitors stopped by to colour in a section, and a few even created some awesome pictures!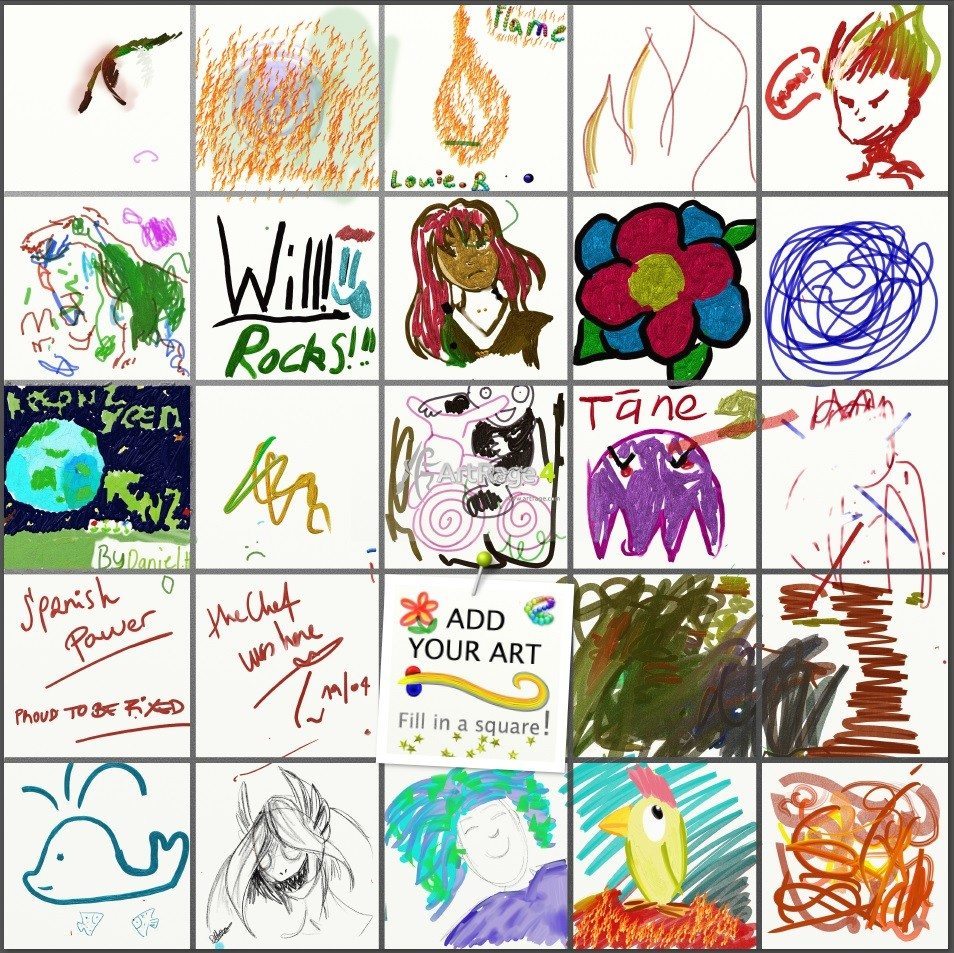 Here are some of our favourite drawings from throughout the day! You can see all the sketches, doodles and artwork over in the Chromacon 2015 Facebook photo album.
[justified_image_grid ng_gallery=7]
If You Were There
We'll be sending out an exclusive discount to everyone that signed up at the stand this week, so keep an eye on your inbox. If you left us with a painting and you'd like to get it back from us, we'll be emailing everyone that we have details for.
If you don't see anything from us, check your spam folder first (as we'll be emailing links and attachments and these often upset spam filters), then contact us at [email protected] and we'll see what we can do.
If any of the images above are by you, and you didn't arrange for us to email it to you, but you would like it anyway, drop us an email letting us know which one is yours, and we'll send it to you as well. If you would like us to credit you by name or website, we can do that too!
You can learn more about Chromacon at http://www.chromacon.co.nz/