An Interview With An Artist
Ian Hinley is a fantasy illustrator from Northeast England who specialises in imaginative realism. He was the first place winner of The ArtOrder Colour & Texture Challenge with "Still Life #1", his first artwork using ArtRage.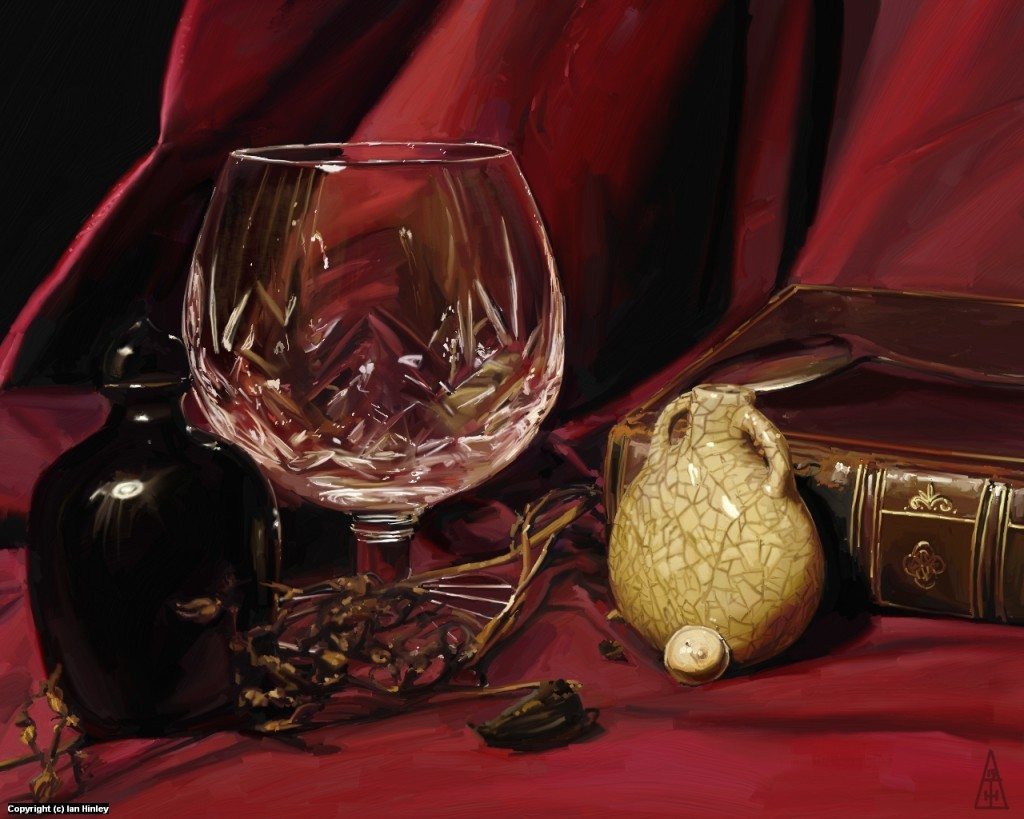 Who are you? What do you want the internet to know about you?
I'm Ian. I'm an illustrator living and working in the UK. I get a kind of joy from seeing beautiful art that I just don't get from anything else. Since I was a child I've wanted more than anything to pay that feeling forward by making my own attempts at beautiful artworks. In two years as a freelancer I've painted all kinds of things for advertising, posters, magazines and many other fields.
Do you come from a digital or traditional art background?
I come from traditional. I was taught to paint by a practicing fine artist in my early teens, and I painted portraits in oils as a hobby until I was 19. I was asked if I'd like an exhibition by a gentleman who'd heard of me locally – I was terrified but I said yes. It was a complete disaster, I sold next to nothing, but I realised then that my real passion had been staring me in the face. I loved painting more than anything else. I knew, however, that to monetise my art I'd need to rethink my approach. So I started to teach myself digital techniques in order to make myself more viable as a commercial artist and I'm still working on that to this day.
What other programs or traditional media do you use?
It's probably quicker to list the things I don't use! I love learning new things. I use sculpture, computer generated 3D, pen and ink, graphite, charcoal, oils, anything I can get my hands on to try to enrich my work and enhance my understanding. Photoshop is undeniably the workhorse of the industry though, so I would say I use that for the largest percentage of any piece I'm commissioned to produce.
About 'Still Life #1'
"When I'm in ArtRage I feel connected to the media more than I do in any other program."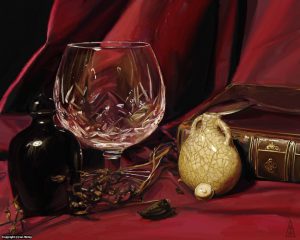 'Still Life #1' was Ian Hinley's winning entry to The ArtOrder Colour & Texture Challenge. This contest was run in partnership with The ArtOrder. The challenge was to explore ArtRage's abilities with colour and texture themed work. You can view the winners here.
This was the first time Ian Hinley has used ArtRage, so we asked him to share his thoughts on the software.
Is this a typical subject for you? Why did you choose it for the contest?
This is absolutely a typical painting for me, the atypical part is that I've shown it to anyone. I'm doing these studies all the time, but purely to inform my imaginative realism – which is the type of work I'm more normally associated with. I really love this painting though, it became more than "just" a study.
What did you learn while creating it? What were you trying to do?
I learned that I could have almost the exact experience of painting with traditional media without worrying about needing to find time to set up an easel or wait for anything to dry. ArtRage was the big revelation of this piece, it's a fantastic piece of kit. My aim with the piece was to depict a lot of different kinds of material without using a lot of different kinds of brush tool – to really test my understanding of texture.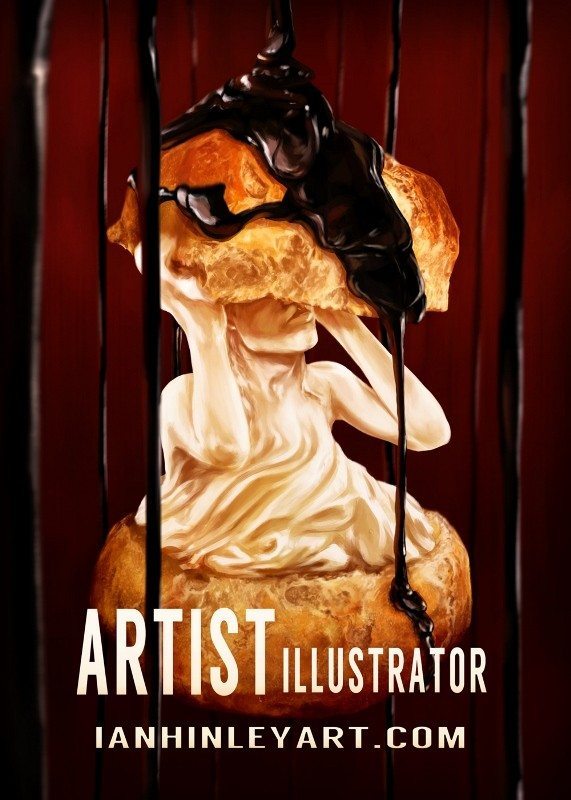 This is the first time you've used ArtRage, right? What were your impressions?
It was indeed the first time I'd used ArtRage, I did a bit of random mark making to get to grips with what the various tools did and after that I started the still life. I quickly found that almost everything I know about paint is also true about the ArtRage oil brush and palette knife tools. It was a pleasure to be working on a digital piece without feeling like I was working digitally. Using ArtRage was like going on holiday (I do most of my traditional media work when I'm out of the studio), I loved it.
What are your favourite ArtRage features so far?
The best thing about ArtRage in my opinion is its incredible capability to understand the sculptural qualities of real paint combined with the ability to customise the characteristics of the paint. Thick, textural, impasto highlights; wet paint dragged from thick to thin with a palette knife; glazes running into the furrows of brush strokes. When I'm in ArtRage I feel connected to the media more than I do in any other program.
Least favourite?
I'm not sure if it's a feature exactly, but when I pull out a reference image or my palette – ArtRage automatically pins it to my interface at a jaunty 5 degree angle. I just want it to be nice and square with everything else please (I can sort it to be like that of course, but I want that to be the default!).
Any ArtRage specific tips?
Stay loose! Paint over things and bump silhouettes around, don't worry about getting it wrong and stay away from that undo tool when you do. Let the painting be as organic as the program feels. ArtRage rewards expressiveness by multiplying it tenfold.
Would you recommend ArtRage for professional work?
Absolutely I would. It's got enough about it with the advent of version 4 to be able to produce work fit for almost any purpose from start to finish – and at the very, very least it's an amazing tool to study with.
Do you think you'll continue using it in future? On its own, or along with other media and programs? If not, why not?
I'll certainly continue to use ArtRage. There's nothing I use in total isolation, but I'll be folding it in with the rest of the toolkit immediately. It's invaluable.
Any general tips for artists that you'd like to share?
Composition is king. Practice composition more than anything else. Even blocks of flat colour can be beautiful when they're composed correctly. Conversely even a beautiful rendering can be completely ruined by a lack of understanding of it.
What work or projects are you most proud of? Are they the ones everyone else likes? Tell us about them!
I was once commissioned by the daughter of a loving mother to paint her father (the mother's husband) for her. He had died some 20 years earlier. I used old photographs and family stories to try to paint the man as he was at his best. Whenever I'm wondering why I'm an artist instead of something more useful, I remember that I once brought a man back to life for his family for the briefest moment, and I keep going.
Any question(s) you wished we'd asked and would like to answer?
I think we've covered everything pretty comprehensively really. Just let me know if I can help ArtRage's cause in any more ways in future!
See more features from our amazing ArtRage artists!
[fp_carousel width="940″ height="200″ items="5″ num="-1″ speed="600″ tag="artist-feature" orderby="rand" post_type="post"]