ArtRage is now an Universal iOS App
ArtRage for iPad has been released as a universal app for all iOS devices running iOS10+ and brings touch pressure sensitivity to iPhones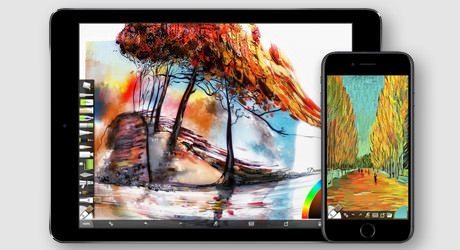 iPhone artists can now use the full range of ArtRage features!
The ArtRage for iPad app has been released as a universal app for iPad and iPhone. This update brings a completely new app to iPhone users. It allows you to brings the full range of tools and editing options to your iPhone, adding features like watercolors, layer blend modes, reference images, custom tool presets, lock transparency, script recording, and much larger canvas sizes, as well as taking advantage of 3D Touch support for pressure sensitive strokes without a stylus!
Existing owners of the iPad app can install it on additional devices for free. The old iPhone app (also called 'ArtRage for iOS') has been permanently discontinued.
Pressure Sensitive Touch Input on iPhones
No need for a stylus, finger painting just got better with 3D Touch support!
Any iPhone that supports 3D Touch will now support pressure sensitivity for finger input, so you do not need a stylus for pressure sensitive strokes!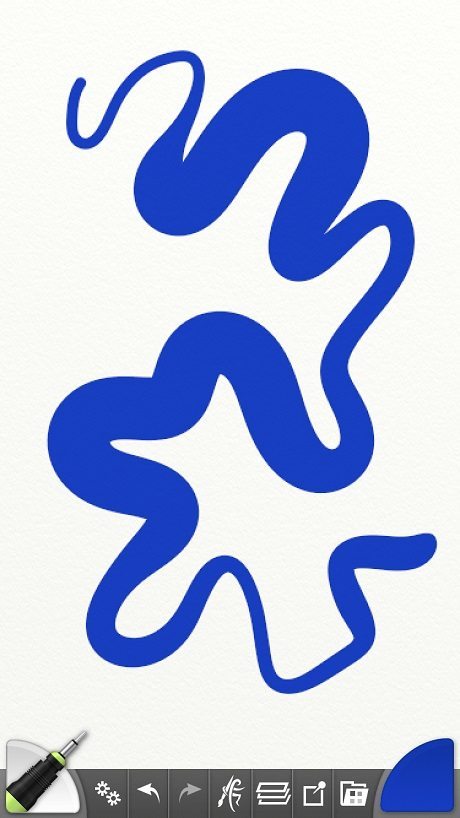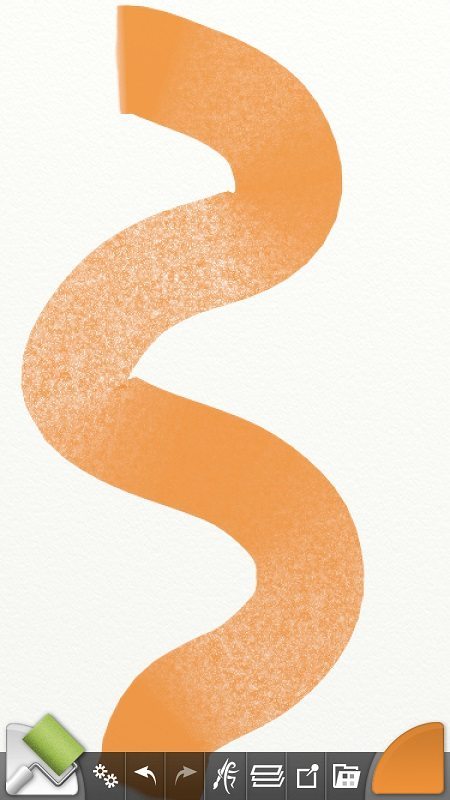 Note for Android users
We are exploring options for bringing a similar feature to Android, but the touch input system works very differently and presents some fairly complicated challenges. We do want to try and improve the drawing experience for the many users without a stylus for their device, but cannot give a timeframe on when this might happen.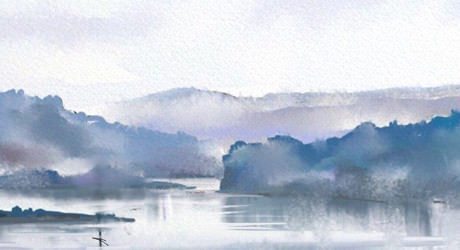 Purchasing & Installing
ArtRage for iOS 2.2.0 requires iOS 10+. It supports the Apple Pencil and selected third party styluses on the iPad and 3D Touch on iPhones.
One purchase covers installs for both devices, so if you already own the iPad app, you can just download it to your iPhone without purchasing again.
The old iPhone/iOS app has been discontinued and can no longer be purchased from the store. Existing owners can continue using it on their device but you will need to purchase the newer app if you do not already own the iPad app.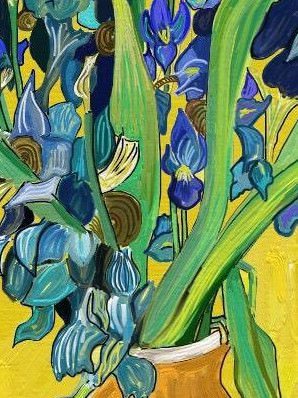 Main Differences Between iPad and iPhone Versions
The iOS app offers the same range of features on both devices, but there are a few minor differences:
Canvas size is based on the RAM of the device. In most cases, this means that the maximum canvas size is 2048×2048 pixels, but there may be some devices with slightly different specifications.


iPhones must be running iOS10+ or later to access this version. iPads running older operating systems will be able to install older versions of the iPad app.


Stylus or 3D Touch input depends on what the device itself supports, so options for pressure sensitivity will vary between devices.


The iPhone interface does not rotate, but you can enable canvas rotation in the preferences, and manually rotate images in the gallery after saving.

Aside from those minor differences, the iPhone version is the same fully functional, powerful natural media app that you can use on the iPad! You can purchase the app from the App Store or learn more on the official product page.