How to Paint A Foot Using ArtRage's Oil Brush
A quick walkthrough showing you the basic process of painting a human foot using the digital oils in ArtRage. This tutorial uses ArtRage 4, but the oil brush is found in every version of ArtRage, so you should be able to follow along pretty easily in any version.
You can click through the step by step images and captions, or watch the video recording below.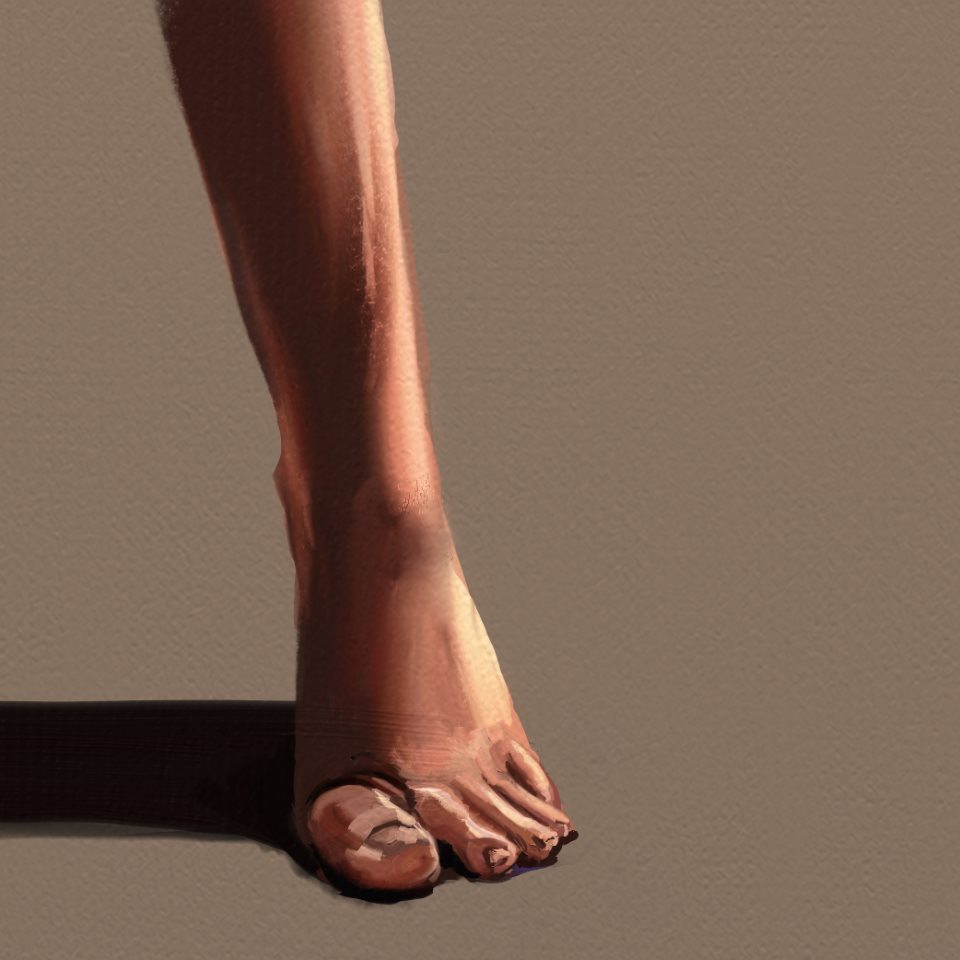 Main Steps
Sketch out the basic shape and shadows using the pencil tool (or any tool you like! It's only there to guide your oil brush and won't be visible by the end)
Add a new layer and block out the basic colors and shadows using the oil brush. Use 30-50% Thinners and 100% Loading for smooth, even coverage.
Blend it together, then go over everything building up detail with a thicker brush (lower the Thinners – or not, if you prefer more control! It will just take more strokes to build up paint).
Smush all thick paint with the palette knife and tidy any remaining details
Edit the background and add any background details
Click through the gallery for the step by step tutorial
[justified_image_grid ng_gallery=24]
Watch the live painting process
Tip: You can slow down the playback or turn off the annotations by clicking the YouTube settings shortcut in the bottom right of the video screen.
Software: ArtRage 4
Tools Used: Pencil, Oil Brush, Palette Knife
Music: www.bensound.com
Related Resources
[fp_carousel width="940″ height="200″ items="5″ num="-1″ speed="600″ cat="Tutorials" orderby="date" post_type="post"]
For more help with using ArtRage, check out the ArtRage Manuals, the list of community tutorials or previous posts in the Tutorials category. And don't forget to check the FAQ section!
You can also drop by our Artrage Forums, or Contact our Tech Support directly.