ArtRage Tutorials
Painting and Drawing Tutorials for ArtRage
Tutorials and tips from this website (Read the official ArtRage Manuals here).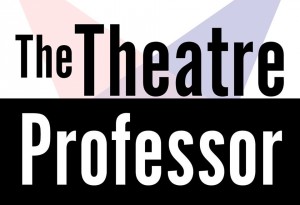 Series of ArtRage for iPad Video Tutorials
We're delighted to share a series of video tutorials for the ArtRage for iPad app explaining the various …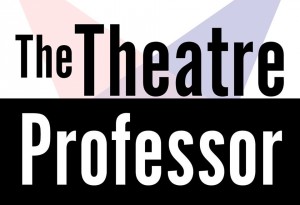 ArtRage 4 Video Tutorial Series by The Theatre Professor
If you are new to digital painting, need help with some a particular feature, or simply …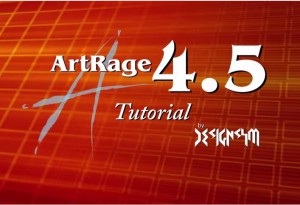 Art Video Tutorials Showing Exclusive ArtRage 4 Features From Abba Studios
Abba Studios has created a collection of short videos focusing on specific technical features …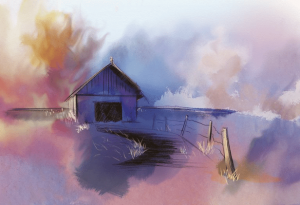 A tutorial series from Stephen Berry explaining how he achieves realistic watercolour effects in ArtRage.
This is a series of videos explaining how to paint …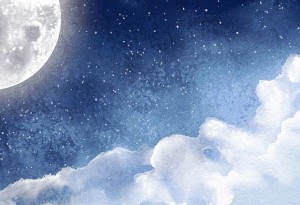 How to paint a night sky using watercolours in ArtRage
"Into The Stars Watercolour Tutorial" by SomeoneSane
An ArtRage artist in the forums recently started a …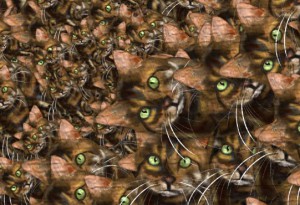 How to Create A Custom Sticker in ArtRage
Did you know that you can create custom brushes?
The ArtRage Sticker Spray feature is an extremely …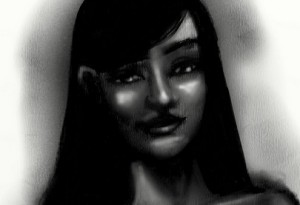 How To Create A Realistic Charcoal Drawing in ArtRage 4 Using Traditional Techniques
This tutorial shows you how to sketch out a charcoal-style portrait in …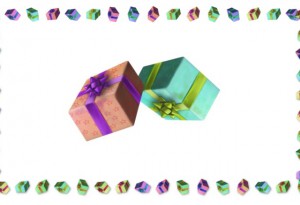 How To Use The Sticker Spray Settings in ArtRage 4
A step by step guide to the settings for the Sticker Spray tool in ArtRage …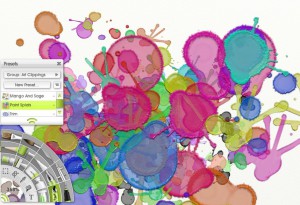 Art Tutorial for using the Sticker Sprays: Use random hue to create multicolored sticker sprays. This tutorial applies to users of ArtRage 3 Studio …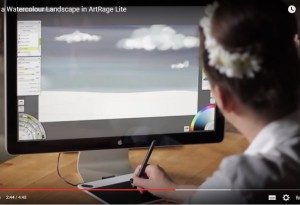 Get started with ArtRage Lite using Wacom's Intuos Draw video tutorials
Learn how to start painting, drawing and inking with the watercolours, oils, pencils, and …

External Tutorial Links & Downloads
Please Note: Some of these links lead to external sites. Ambient Design is not responsible for the content of those sites. Some tutorials come in PDF format, you will need a PDF viewer to use them. If you do not have one, you can download: Adobe Reader
Official ArtRage Tutorials on Other Sites
The Ambient Design team answers questions and posts tips across a variety of websites. Sometimes we crosspost the same tutorial to multiple sites, but here are some good places to start browsing!
ArtRage 4 Tutorials
A comprehensive collection of tutorials for all desktop editions of ArtRage, covering basic features and advanced tips on YuoTube.com.
Step by step tutorial for creating psychedelic art (patterns, mandala, symmetrical designs) in ArtRage 4 on SkillShare.com
Step by step tutorial for using various effects to turn a photograph into an oil painting in any version of ArtRage on Tumblr.com
Subscription (Paid) Courses
These courses require you to be a member of the tutorial website. You can try a free demo for limited access to the ArtRage tutorials, and a membership will also give you access to a wide range of other tutorials. We are not affiliated with the websites, but the artists who created the tutorials are experienced ArtRage users.
A thorough introduction to ArtRage 4 for beginners on Lynda.com
Setting up ArtRage to fit your painting style
Creating a new painting
Choosing colors
Painting with oil, watercolors, and the airbrush
Sketching and drawing with dry media
Daubing and pouring paint
Masking areas of a painting
Writing with the Text tool
Recording and playing drawings with ArtRage scripts
An introductory series aimed at CG artists, rather than general painters at Digital-Tutors.com (Pluralsight)
An introductory series aimed at CG artists, rather than general painters, at Digital-Tutors.com (Pluralsight)
A detailed walk-through of creating a realistic portrait from a reference image Digital-Tutors.com (Pluralsight)

Tutorials for Older Desktop Editions and Mobile Apps
General ArtRage Tutorials
ArtRage 2 Tutorials
iPad Tutorials
General ArtRage Tutorials
These tutorials work with all current versions of ArtRage, though some of the interface items may be slightly different.
ArtRage 2 Tutorials
These tutorials are for versions of ArtRage 2 only and may contain references to tools or functions that are not available in the ArtRage 2 Starter Edition.
iPad Tutorials
A video explaining how to use Watercolours and the effects of thinner in ArtRage for iPad 1.6.
A video demonstrating how to repainting a photo so that it looks like an oil painting in ArtRage for iPad 2.0

Multilingual (Non-English) Tutorials
See our YouTube channel for links to more ArtRage tutorials in different languages.
Forums
Other Sites
Français (French)
ArtRage 4
Les Tutos de Ze Noon Video Tutorials
ArtRage 4 #1 : Généralités et interface(s)
ArtRage 4 #2 : Paramètres de document et fond
ArtRage 4 #3 : Causons crayons
ArtRage 4 #4 : Transformation !
ArtRage 4 #5 : Encrage sauvage
ArtRage 4 #6 : Avoir du pot
ArtRage 4 #7 : "Mets de l'huile !"
ArtRage 4 #8 : Soyons select
ArtRage 4 #9 : Tampon et autres joyeusetés
ArtRage 4 #10 : Top modèle
ArtRage 4 #11 : Pipette et poils19:32
ArtRage 4 #12 : Tout en nuances !
ArtRage 4 #13 : Fuuuuusion !
ArtRage 4 #14 : De la pratique
Español (Spanish)
ArtRage 3 (Studio & Studio Pro)
CGNAUTA Blog
ArtRage 2
CGNAUTA Blog
Bahasa Indo (Indonesian )
ArtRage 4
Edo Abdullah Facebook
Cara melukis seni abstrak di ArtRage dan mengedit di Photoshop
日本語 (Japanese)
ArtRage for iPad

Back to Top

›