An Interview With An ArtRage Artist / En intervju med en ArtRage konstnär
Henry Stahle is a Swedish illustrator who paints charming watercolour scenes for children's picture books.
Henry Stahle är ett svenskt illustratör som målar charmiga vattenfärg scener för barns bilderböcker.

ArtRage Editions: ArtRage 4.5
Platforms: Windows 10, iPad, Android
Background: Traditional Art

This interview is written in both English and Swedish. Any language mistakes are made by Ambient Design staff or from using Google Translate.
Denna intervju är skriven på både engelska och svenska. Eventuella språk misstag görs av Ambient Design personal eller från att använda Google Translate.
---
Who are you? What do you want the internet to know about you?
My name is Henry Ståhle. I will be 68 years' young this spring.
I am Swedish, living in Sweden, on the West Coast just south of the city of Varberg, in a small old fishing village. My house is celebrating 100 years this year, it was built in 1917, although there was another house in the same place before that, so the very house ground it stands on got an old history, maybe some hundred years…? I live in this 100 years' house with my wife, a cat and with lots of free nature surroundings.
Vem är du? Vad vill du internet för att veta om dig?
Mitt namn är Henry Ståhle. Jag blir 60 år ung i vår.
Jag bor på en liten ort på västkusten söder om Varberg i ett gammalt fiskeläge. Mitt hus fyller också år, ett hundra år i år eftersom det byggdes 1917. Fast det fanns ett annat hus på samma plats innan detta, en liten stuga som inte finns beskriven i några papper, men som gamla människor har berättat om. Det är viktigt med mina rötter i myllan, eller rättare sagt i den magra sandjorden, det är inspirerande för mitt skapande. Jag bor i vårt hus med min fru och en katt och himlen, havet och strandängarna i omgivningen.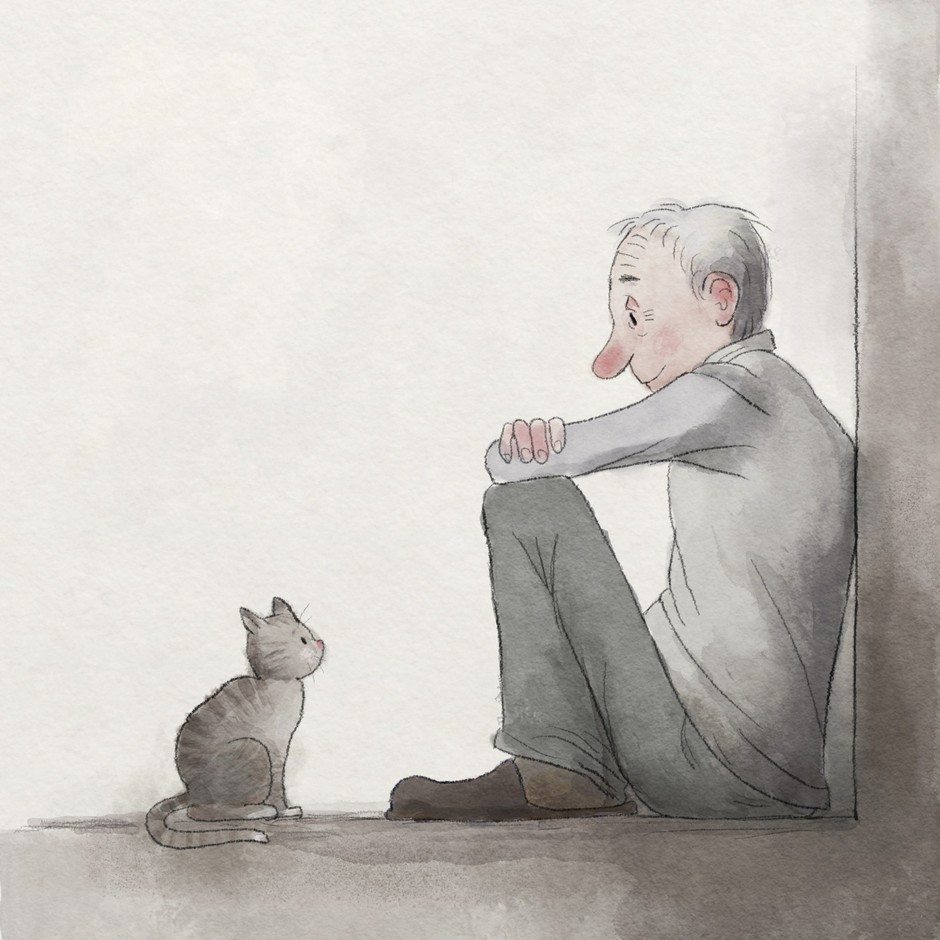 I have spent 40 years as a teacher of Art and Crafts in school for kids aged 6 – 16 years. 5 of those 40 years I was teaching young students age 16 – 19 in Art and Art history. From the beginning, I was educated as a commercial illustrator and I have a BA (pedagogy + arts). Art and photography has been my main interests all since I was a kid. I am now retired from my teaching work. Now and then I do some freelance work, mostly illustrating for a publisher specialized in education literature for younger children, age 6 – 16.
After retiring I have started illustrating my own stories for young people. Me (and my programmer) will go on publish story books apps for iPad, iPhone, and Android devices. So far, we have two apps published but there are more to come this year.
Jag har arbetat 40 år som lärare I ämnet Bild i grundskola och gymnasium. Fast en del också som lärare I slöjd och kultur- och idéhistoria / konsthistoria. Jag har en examen BA I bildpedagogik från Kostfackskolan och har också en del andra konstnärliga utbildningar i bagaget. Teckning, målning och foto har varit mina stora intressen ända sen jag var liten kille. Nu är jag pensionerad men gör en del arbete som frilansande illustratör, främst för ett läromedelsföretag.
Efter pensionen har jag börjat illustrera mina egna berättelser för barn. Dom ska bli bilderboksappar för iPhone, iPad och Android. Hittills två publicerade, men jag räknar med att få gjort en eller två till i år (2017)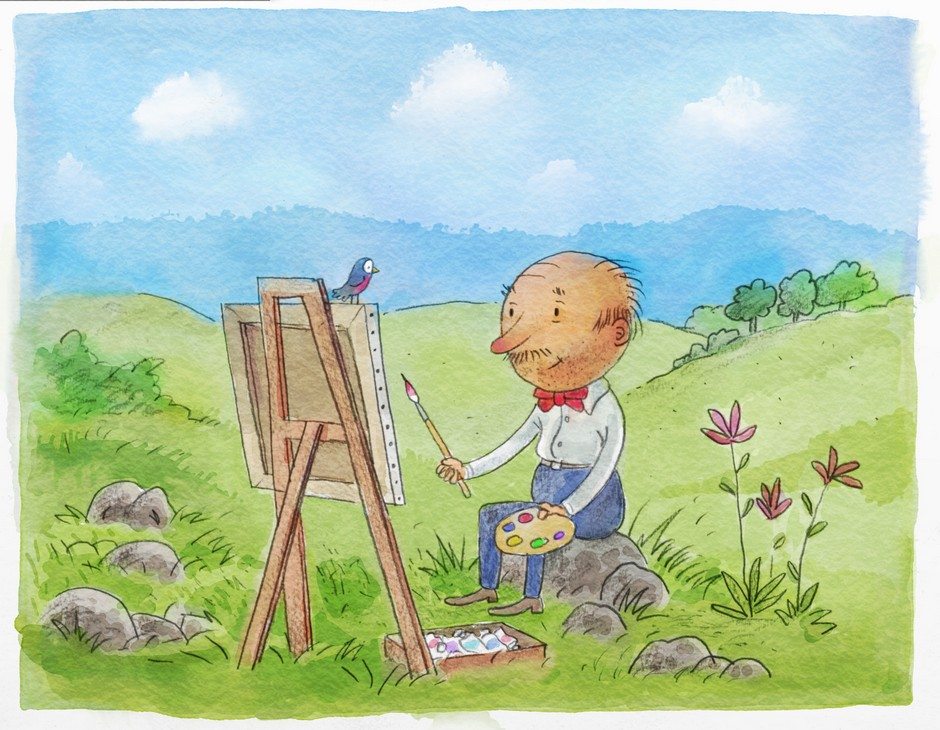 What kind of artist are you? What kind of subjects do you draw?
I have always been interested in Art & Communication, not much in "Fine Art". I am an illustrator, not much of an "artist". Telling stories using pictures, text, graphics, animations, sound effects, narration, background music… that is what I like. Picture books and picture books apps are my main interest. I buy at least one new kid's picture book every month to keep up with printed media. Sometimes I buy a good storybook app for my phone or tablet, to get inspired and get some good ideas. Searching the Internet, Instagram, Pinterest, Twitter (and the rest of social media) is most rewarding in search for inspiration.
Vilken typ av artist är du? Vilken typ av ämnen drar ni?
Jag har alltid varit intresserad av Bild & Kommunikation, inte så mycket av "fin" konst, som att måla tavlor och sånt. Istället tycker jag om att berätta historier med mina texter, bilder, animationer, ljudeffekter, berättarröst, bakgrundsmusik och så vidare. Det gillar jag mest. För att få inspiration köper jag ofta barnbilderböcker, ibland också appar, för att bli inspirerad och för att studera hur andra gör. Internet är också en källa till inspiration, Pinterest, Twitter, och annat, är en outtömlig källa att ösa ur.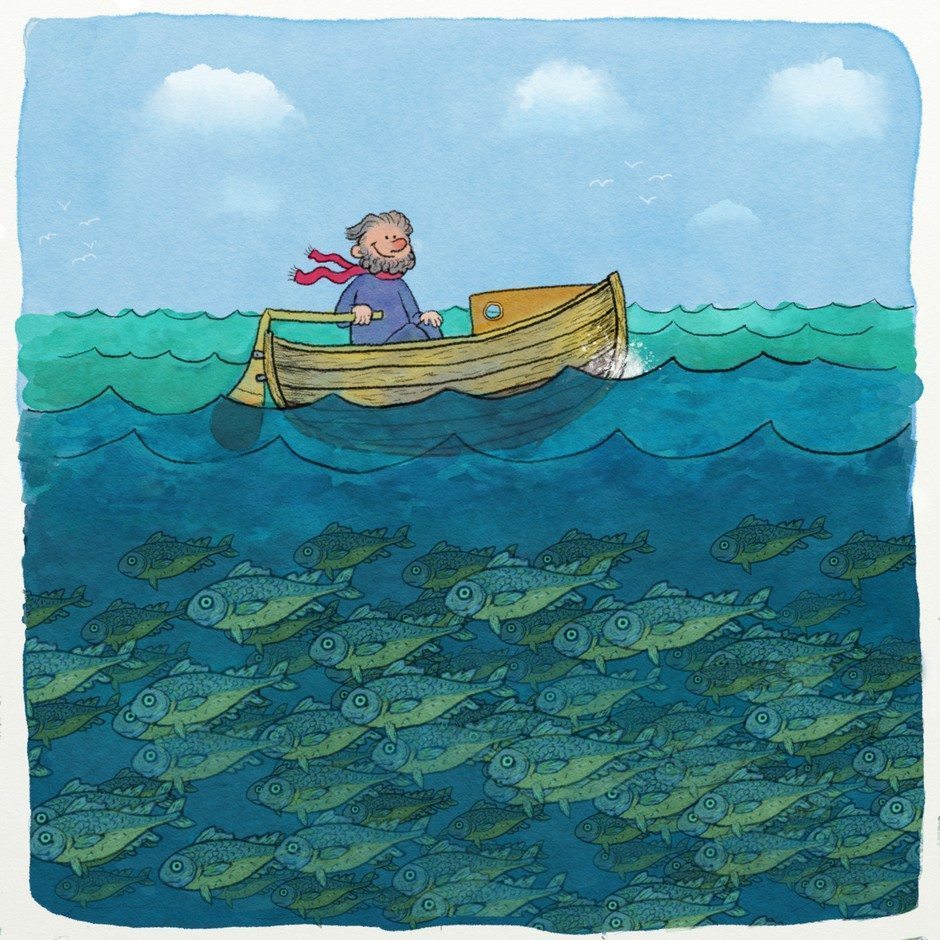 Do you use other programs or traditional media?
In my daily work, I use always use pencil and paper for sketching and digital tools for the rest, for inking and adding colour to the illustration work. My interest in traditional tools and media is quite big and I have good knowledge of using every tool and media I can think of. My main interest in specific traditional media probably comes from my background as an illustrator: sketching with ink, using charcoal pencils, colour pencils, painting with gouache, acrylics and aquarelle.
Vill du använda andra program eller traditionella medier?
I mitt dagliga arbete använder jag skissblock och blyertspenna, jag börjar nästan alltid så. Fortsättningen är i allmänhet digital, både linje, färg, texturer etc. gör jag i datorn. Fast jag intresserar mig mycket för traditionella medel och metoder, jag är ganska bra på det flesta, men min utbildning som illustratör slår alltid igenom Jag trivs bäst med penna och papper, blyerts, färgpenna, kolpenna, tusch, akryl, gouache och akvarell.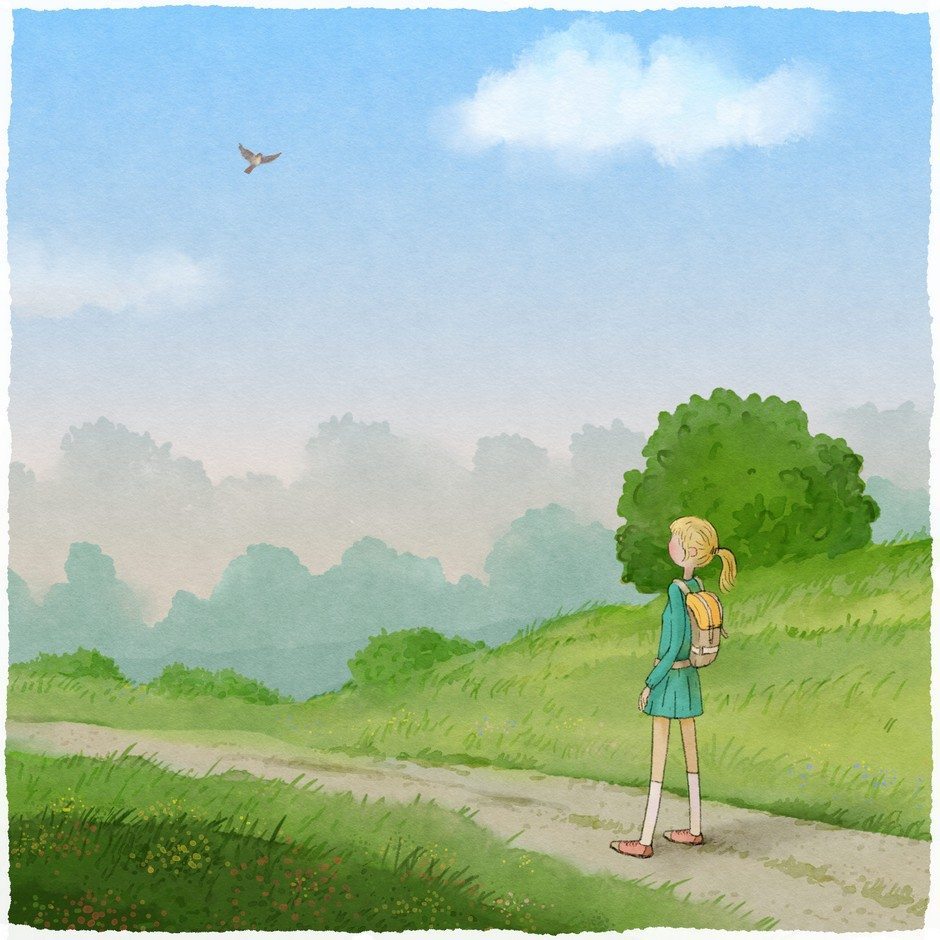 How long have you been using ArtRage? How did you come across the program?
I have been using ArtRage ever since I found the beta on the Internet back in 2004. Now it is 2017 and I use ArtRage 4.5. I started using computers in the mid 80's. The platform was Amiga and the program I was hooked on was Deluxe Paint. Now I am a big fan of Windows and I run it on the latest Windows 10 OS. I sometimes use an iPad and an Android tablet and phone. A desktop computer is my work horse as well as my Surface Pro tablet/computer.
Hur länge har du använt ArtRage? Hur upptäckte du programmet?
Jag upptäckte ArtRage redan då programmet kom ut I en beta-version, jag tror det var 2004. Nu är det 2017 och jag framme vid version 4.5, vilken snart kommer att uppgraderas till version 5. I mitten på 1980-talet började jag använda datorer, då var det Amiga som gällde. Programmet som jag fastnade för hette Deluxe Paint som jag både kunde teckna, måla och animera med. Det älskade jag. Nu är det Windows PC jag använder, senaste versionen av Windows 10, alltid uppgraderad, som jag använder, både en desktop och en Surface Pro är det jag jobbar med.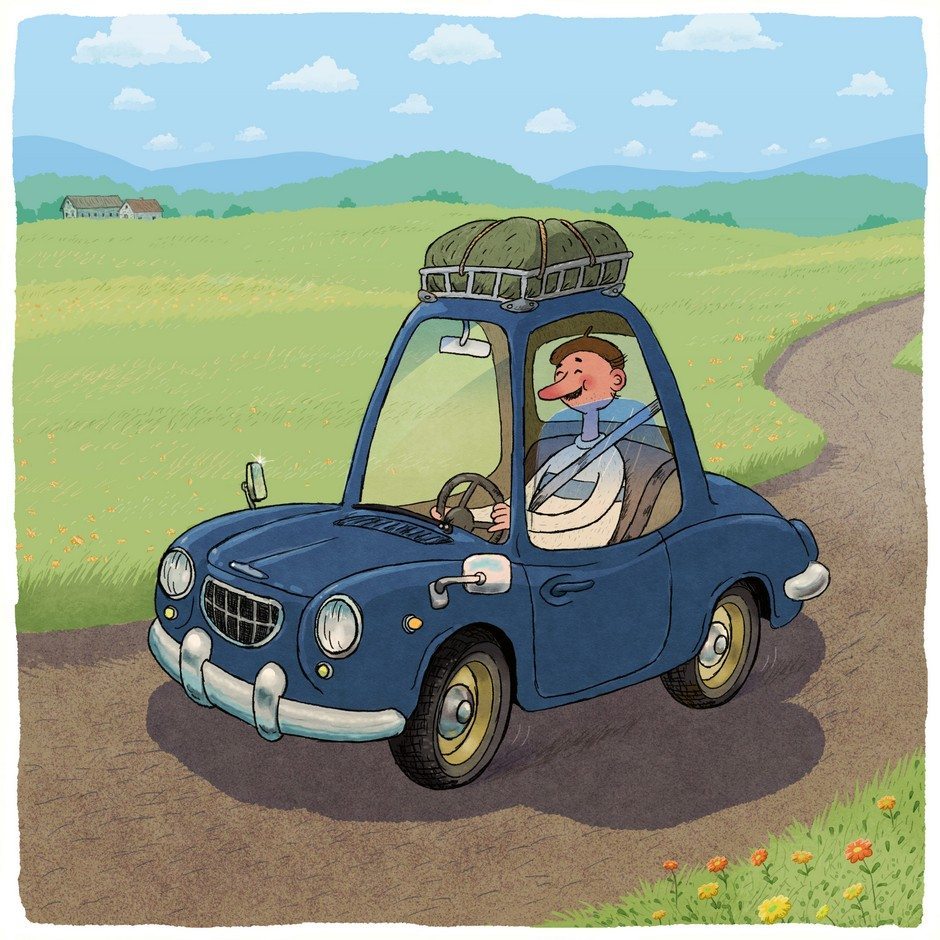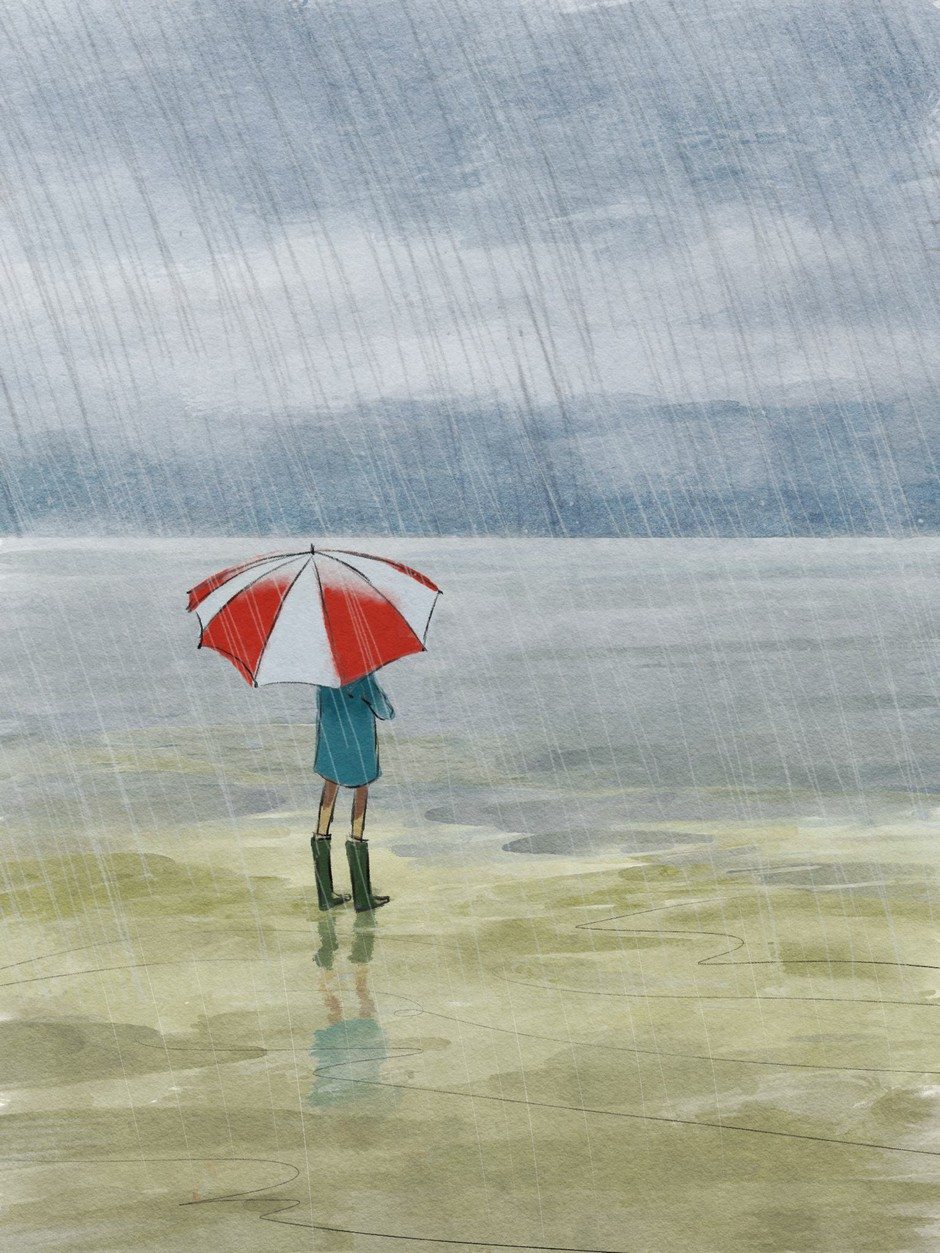 What ArtRage works or projects are you most proud of?
The girl on the beach and the horse are two of the pictures I like very much, that I am proud of. The girl is from a story that I wrote and illustrated. The story is "Grey Gull" and is about this little girl waiting and longing for her father out on the sea, to come home. I think the picture has some expression to it that is a bit sad and got the essence of the story in it. The horse is also from a story called "Gustaf" and the horse is drawn from a real horse. "Gustaf" is a happy story and this picture of that horse in the stable box standing there looking with those eyes at you makes me happy, and others too, I heard. This picture is animated a bit and will be animated some more in the upcoming app upgrade.
Vad ArtRage bilder är du mest stolt över?
Bilden med den ensamma flickan på stranden tycker jag blev bra, den är jag stolt över. Den ingår i en bildberättelse som heter Gråtrut som handlar om en liten tjej som längtar efter pappa. Han är sjöman. Bilden uttrycker väldigt väl tanken och stämningen i berättelsen, därför är den bra. Jag tycket väldigt mycket om den där bilden av en häst i sin spilta. Det är en häst ur verkligheten som jag har gjort en slags karikatyr av. Den ingår i en annan bildberättelse som heter Gustaf och hästen ger också en bild av hela berättelsen. Det är en lycklig och glad berättelse, vilket jag tycker syns i uttrycket.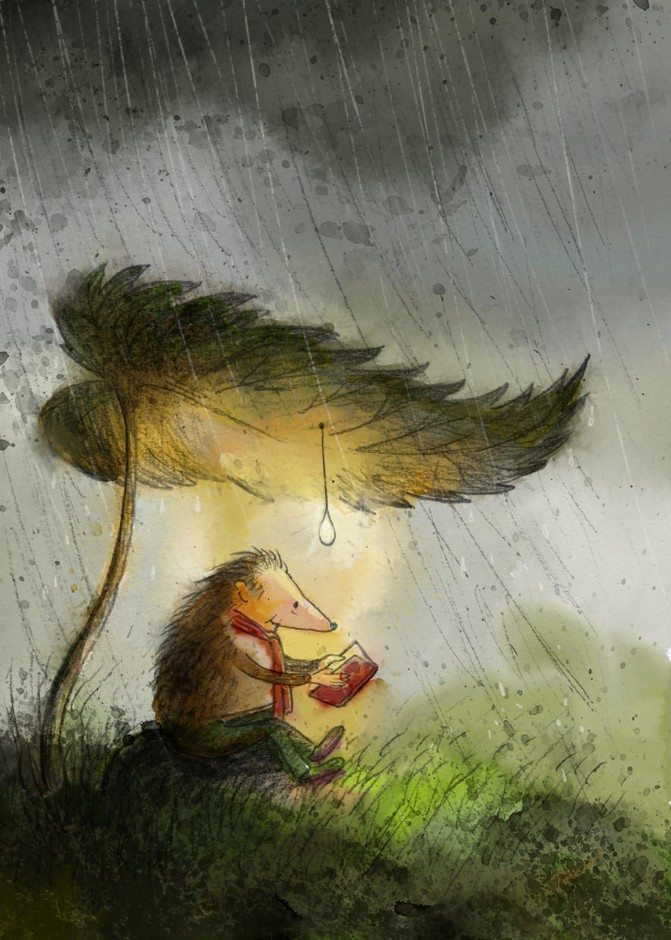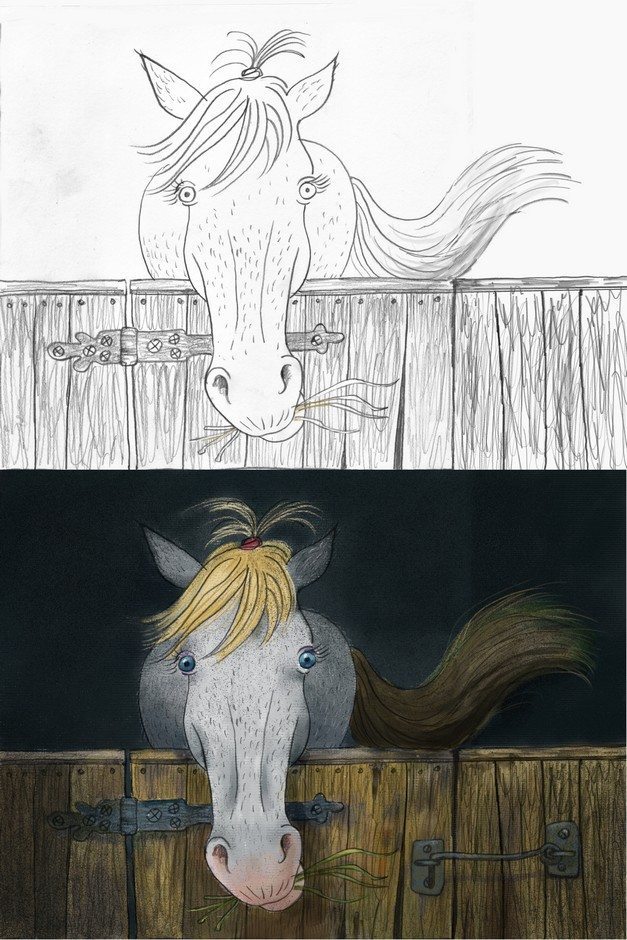 How would you normally paint a picture? What is your process?
I almost always sketch on paper before I go digital. I scan my sketches at 300 dpi, it is good enough for very good high res inkjet prints. I use ArtRage for painting the colour on a layer under a layer using the Multiply blend mode with sketch / line art. It is quick and easy. Adding more layers with blend modes, mostly multiply, screen or normal, for shading and tinting and detailing / texturing is what I do next, and ArtRage is as good as in any other program for this, mostly better. Often, I end up in Affinity for colour correction and such. But I look forward to ArtRage 5!
Hur skulle du normalt måla en bild? Vad är din process?
Jag gör först en skiss med blyerts på papper innan jag skannar och öppnar bilden i ArtRage. Upplösningen är alltid 300 dpi, tillräcklig för bästa utskrift med bläckstråle eller för publicering på papper, t.ex. i en bok. Under skissen tuschar jag och färglägger på olika lager. Texturer och detaljer får också sina egna lager. Oftast använder jag Multiply, Screen och Overlay, sällan andra blandningar eller lagerstilar. Färgkorrigering och liknande sköter jag i ett annat program, mest Affinity. ArtRage funkar väldigt bra, lika bra som når annat program som jag använder. Men jag ser fram mot ArtRage 5!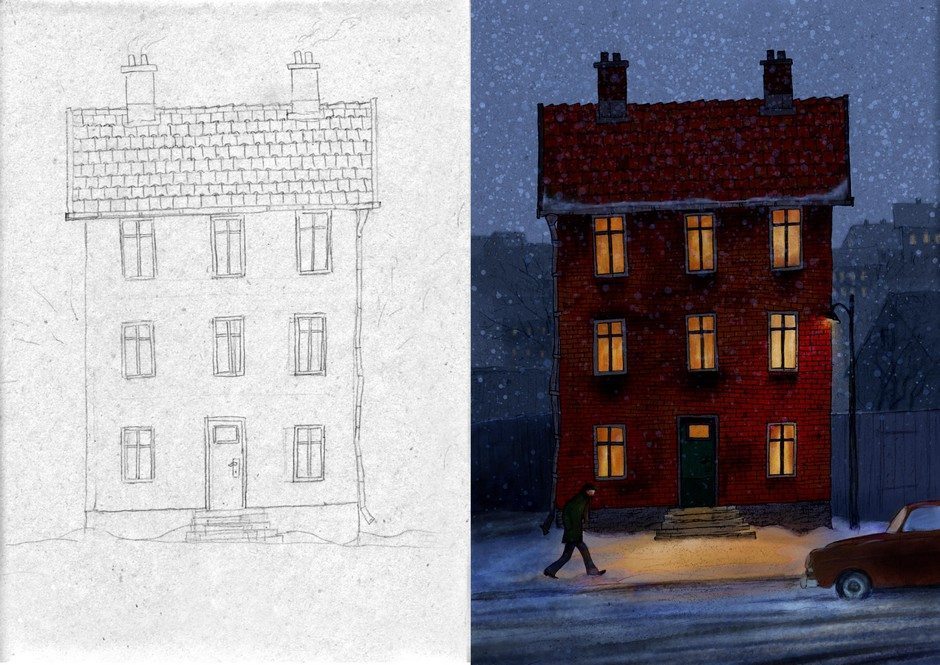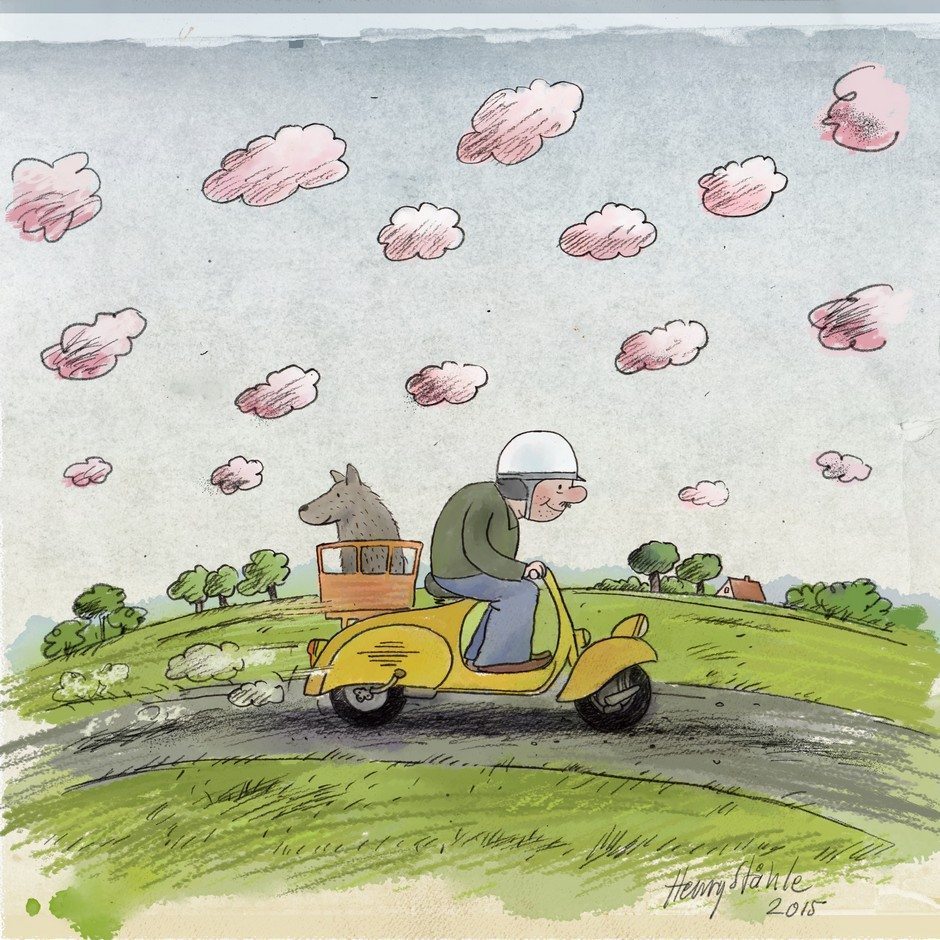 What are your favourite ArtRage features?
As you maybe can see, I use the Watercolour tool in almost every picture. That is by far my favvo. The Airbrush and Sticker Spray are a good companions in adding textures and spray like snow, debris, dust, and some other stuff that I sometimes spread on my images to make them moody or grungy. The sticker tool is great for making custom brushes. The bird, a rook, is painted using a Charcoal Sticker brush that I made.
Canvas grains as well as individual layer textures/grains, make ArtRage unique for me, that is one main reason for using the ArtRage software. These are the reasons for me to use ArtRage both for my personal work as for paid illustrations.
Vilka är dina favoritfunktioner i ArtRage?
Det är väl tydligt att jag gillar ArtRages Water Colour mest. Airbrush och Sticker använder jag också mycket. Dom är fantastiska för att lägga till effekter som snö, regn, damm och att fixa till effekter. Det behövs för att göra bilderna mindre digitala i uttrycket och för att få lite mer liv i dom.
Sticker är fantastiskt för att skapa egna penslar. Bilden på råkan, den där svarta fågeln, är t.ex. gjord med en egen pensel som ska likna en rätt "skräpig" kolkrita.
En annan funktion som gör ArtRage till en klar favorit är den digitala "målarduken", Canvas som den heter i ArtRage. Den kan ha olika texturer för varje lager eller en för alla. Det går att ställa in valfri textur, eller gräng (grain på engelska) för att verktygen ska reagera på underlaget på ett liknande sätt som dom gör i den analoga verkligheten. Så kan man t.ex. ha ett grovt akvarellpapper, en linneduk eller en betongvägg som underlag när man tecknar eller målar, även digitalt! Det gillar jag!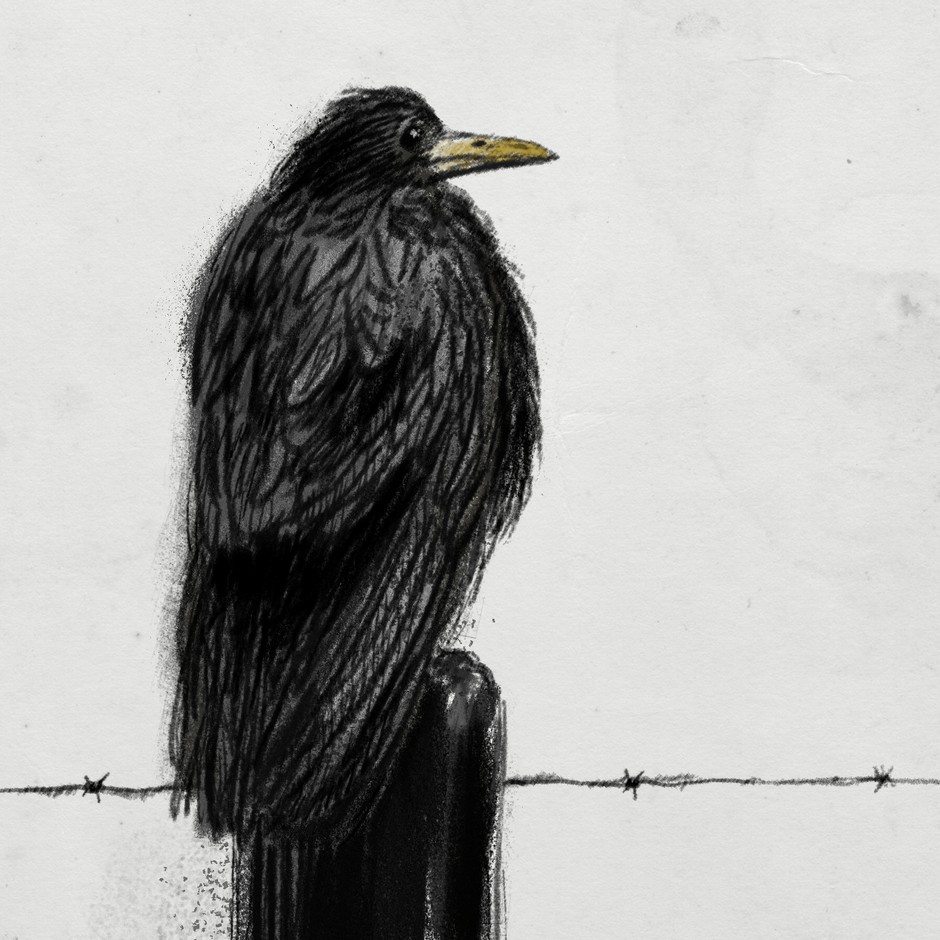 Henry was also a finalist in the ArtRage 5 contest in January 2017.
See more features from our amazing ArtRage artists!
[fp_carousel width="940″ height="200″ items="5″ num="-1″ speed="600″ tag="artist-feature" orderby="rand" post_type="post"]