An Interview With An ArtRage Artist
Yoann Lori is a French video game artist who specialises in surreal, realistic caricatures of celebrities. His fantastical paintings are instantly recognisable around the web.

Who are you? What do you want the internet to know about you?
My name is Yoann. I was born in 1974 in France. I knew I wanted to be a drawing artist since I was six and never changed my mind. I entered Emile Cohl art school based in Lyon in 1993. There I discovered my passion for caricature and obtained my diploma in 1997.
After that I worked as a portrait and caricature artist in Walt Disney World in Florida during one year and came back to France where I had the opportunity to work for a video game company as an environment artist. I'm still working in the video game industry today and create caricatures during my spare time.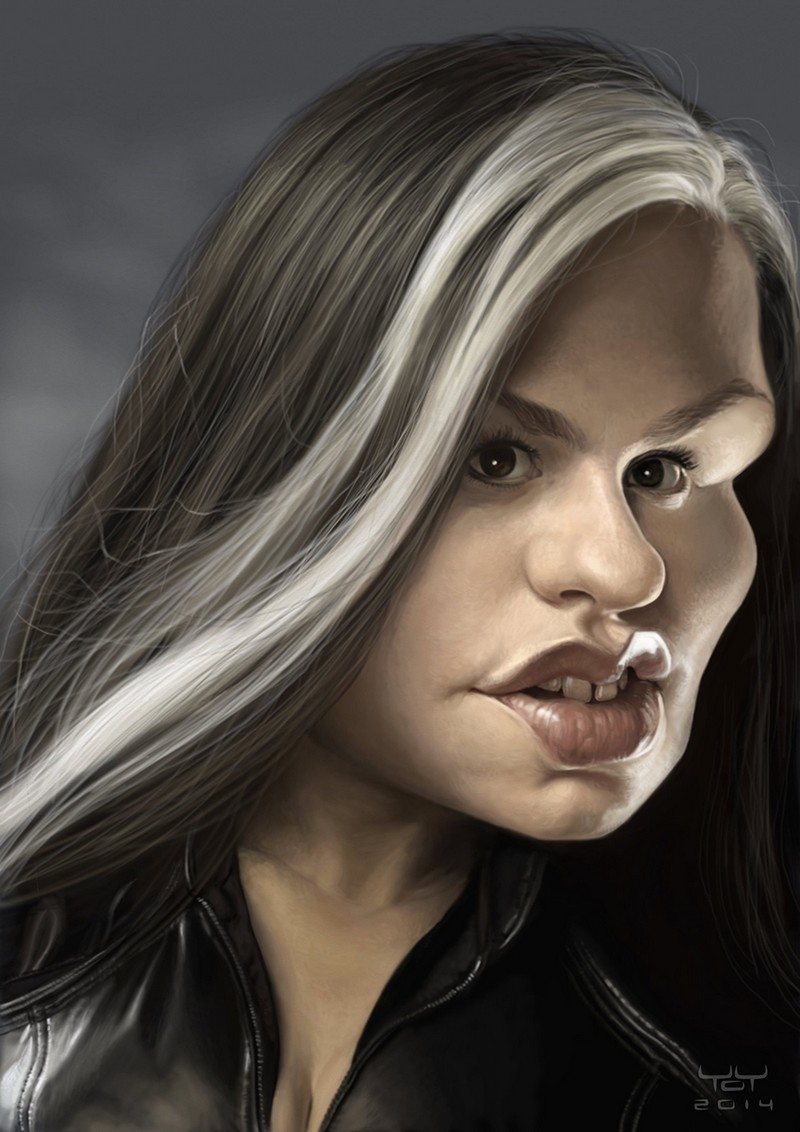 What kind of artist are you? (how would you describe your style and niche?)
I am a caricaturist who likes to have a realistic render. I love working on details like wrinkles or skin texture. I also draw portraits and illustrations occasionally.
What edition(s) of ArtRage do you use?
I have the Studio Pro version but recently upgraded to ArtRage 4 because of new features that seemed interesting.
Do you come from a digital or traditional art background?
I've learned traditional medias during art school. Watercolor, pastels, acrylic, etc… and really liked color pencils. I used to draw my first caricatures this way. It's only since 2009 that I tried to do them digitally and I quickly adopted it.
Do you use other programs or traditional media?
My first digital caricature were done with Photoshop because it is the software we use at work but I only work with ArtRage now. It's been a while since the last time I drew traditionally.
How long have you been using ArtRage?
I use it since 2013.
How did you come across the program?
When I got my Illustrator status I searched for another software and I remembered ArtRage, that a friend of mine showed to me. I decided to give it a try. I struggled a bit to get good results at the beginning because ArtRage works differently from other software, but after a while I definitely adopted it.
ArtRage is much more closer to traditional medias and that's what I like about it.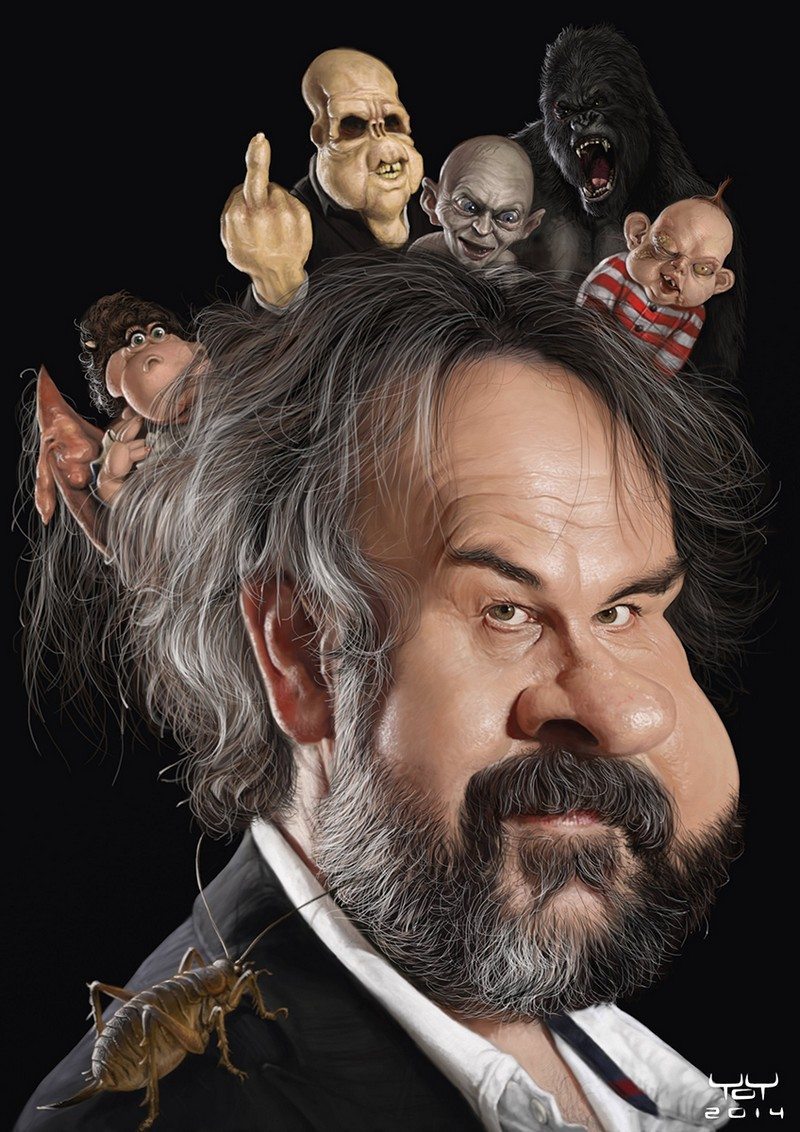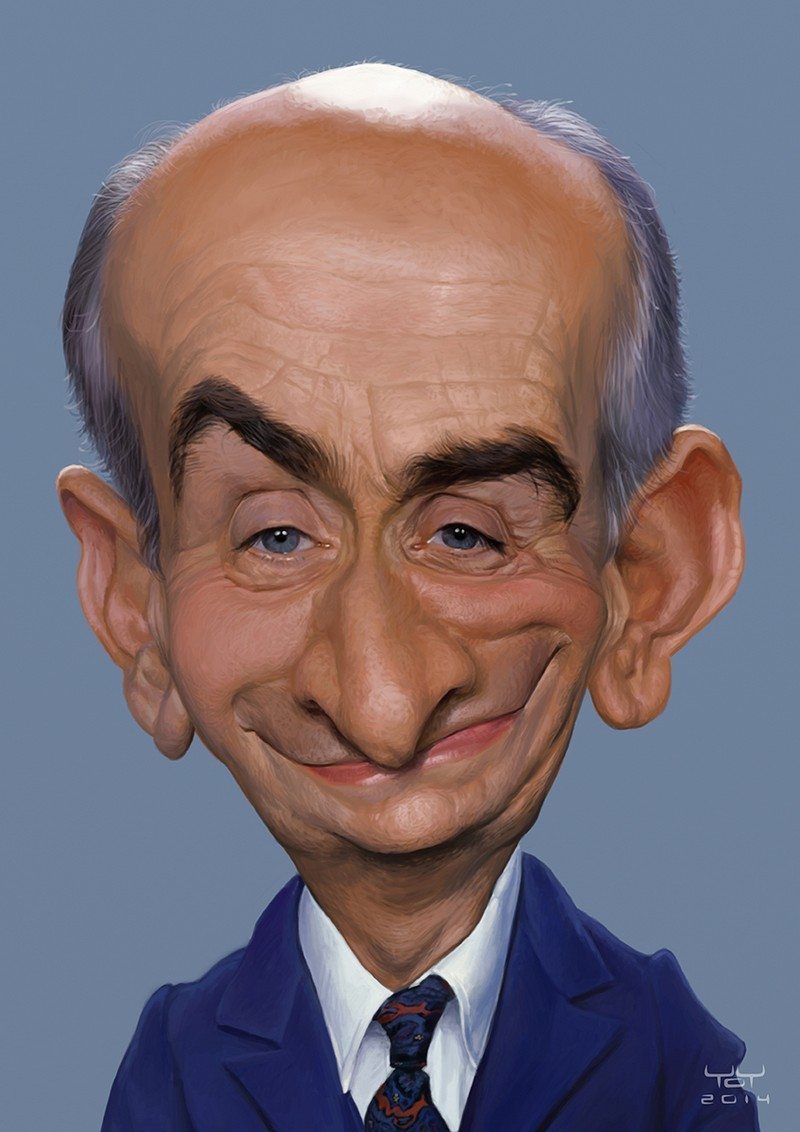 What ArtRage works or projects are you most proud of? Are they the ones everyone else likes? Tell us about them!
My Peter Jackson and Louis de Funès caricatures are probably the ones I like the most at this time, for different reasons. Peter Jackson is a very detailed piece. I spent 20 hours on it working on the details and different characters. The render is pretty soft on this one. Louis de Funès was done in about 8 hours. It's a bit looser and more painterly.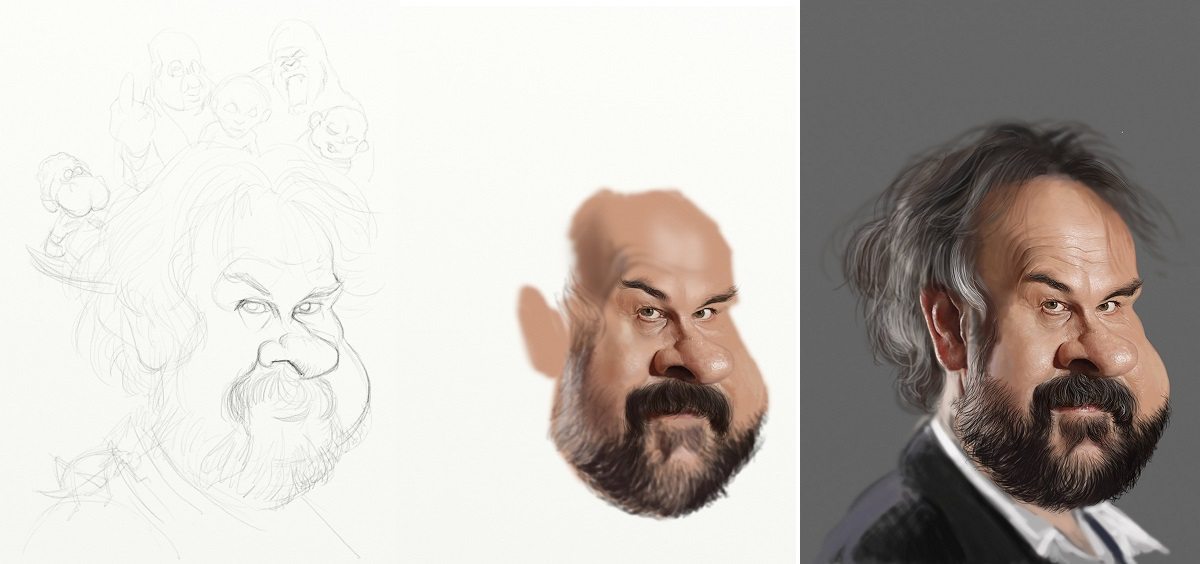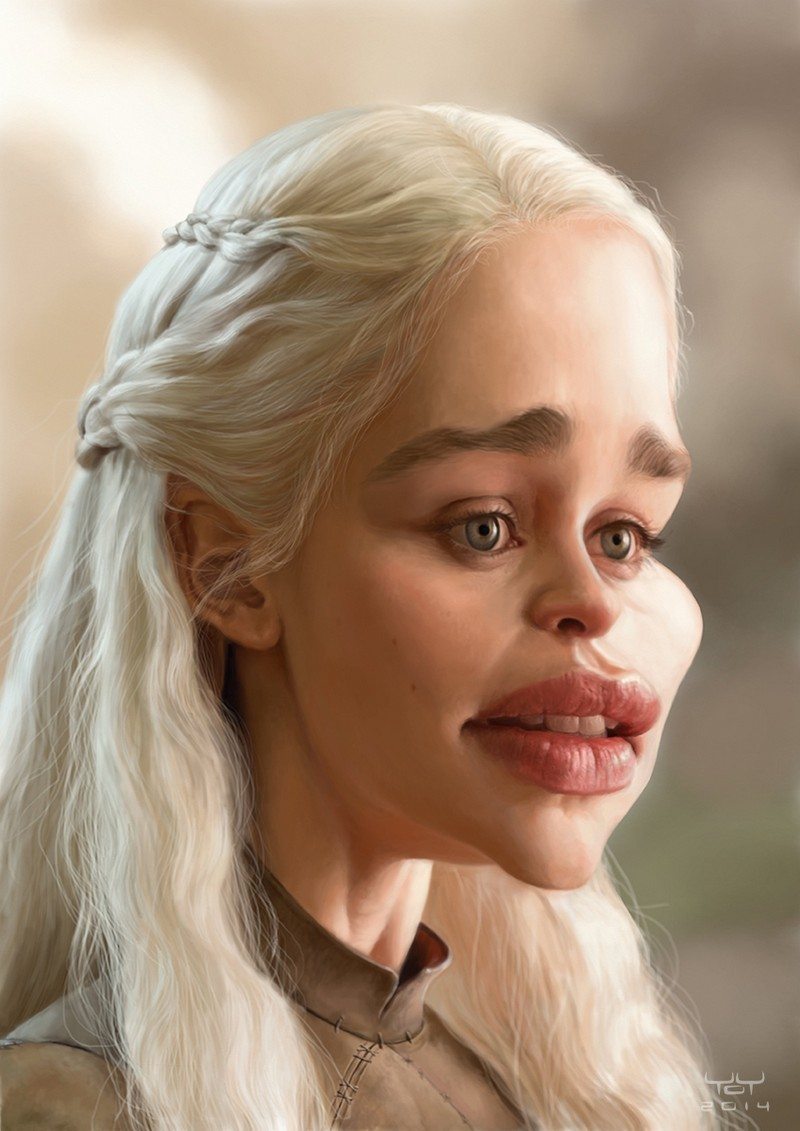 Why do you use ArtRage?
ArtRage is much more closer to traditional medias. It's pretty intuitive and clear… and I have to say the price was also pretty attractive.
Where does ArtRage fit into your workflow?
I use it from start to finish. Even the sketching is done with Artrage. It's time saving and it can be easily corrected.
What are your favourite ArtRage features?
I mostly use the pencil for sketching and the airbrush for coloring. I've tried the sticker spray with imported brushes and was pretty satisfied with the results. These tools work just fine for me but I might try the other tools too in the future.
Least favourite?
I couldn't say, as I didn't try all of them.
Do you have any tips for other artists who might want to do the same thing as you?
To be a good caricaturist, you first need to be a good portrait artist and understand at least the anatomy of the face. First draw the basic shapes and then enter into details. The most important part of a caricature or a portrait is the eyes. If you can't get them right, there is no point continuing, but if you do them right, you've done half of the job !
Any ArtRage specific tips?
Don't hesitate to try different settings with your tools in order to get what you really want. ArtRage offers many ways to create your own art and with the help of the sticker spray, you can even create your own brushes.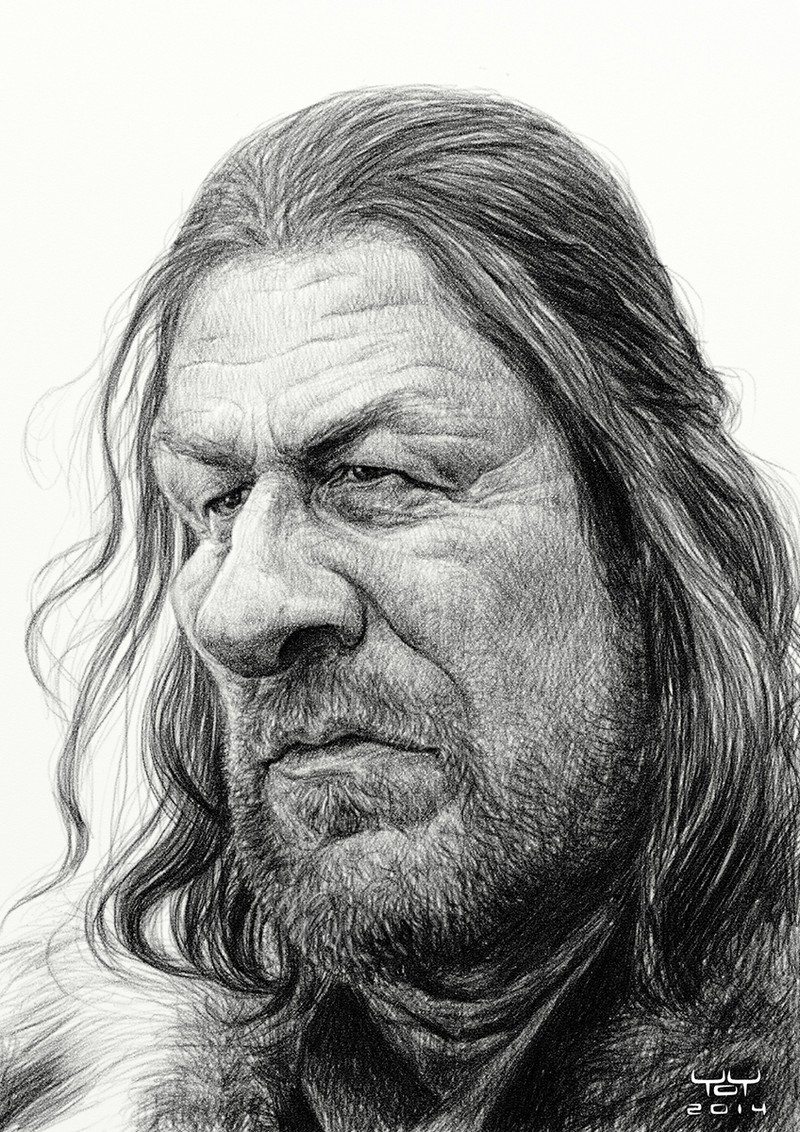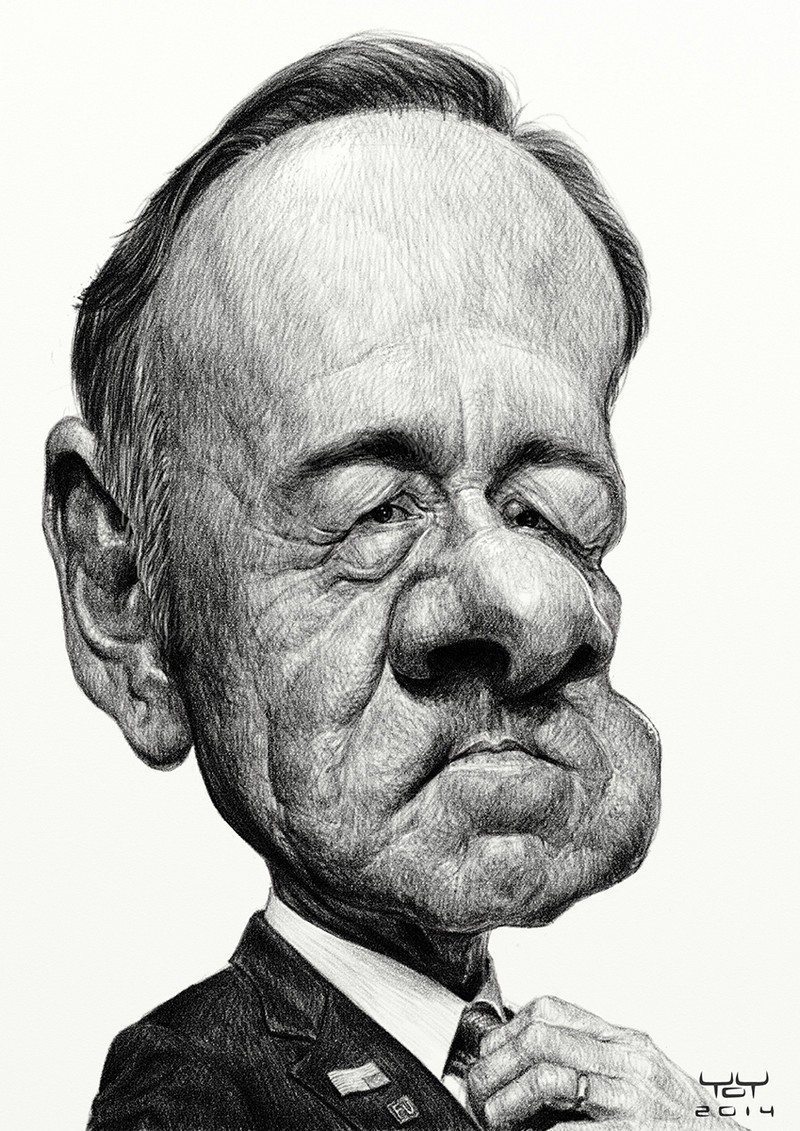 Is ArtRage suited to professional artwork?
It is in fact the software I chose when I decided to become a professional illustrator, so yes, definitely!


Follow Yoann Lori on DeviantART and Facebook.
See more features from our amazing ArtRage artists!
[fp_carousel width="940″ height="200″ items="5″ num="-1″ speed="600″ tag="artist-feature" orderby="rand" post_type="post"]