ArtRage 4 Video Tutorial Series by The Theatre Professor

If you are new to digital painting, need help with some a particular feature, or simply wish to develop your skills, we highly recommend this series of video tutorials for ArtRage 4 from the Theatre Professor. Each video is focused on a specific topic, and you can either watch them in order as a course, or jump to a feature that interests you.
The series is ongoing, and later videos focus more on advanced techniques, and actual painting tutorials. The author also offers advance videos and a forum to website members (free), as well as one on one paid tutorial courses.
ArtRage for the Desktop
The first 10 tutorials in this ongoing series cover a variety of topics, including basic tools, advanced Sticker Spray(custom brush) features, the Grid feature, and a mountain painting tutorial. Each video is between 20-40 minutes long, and can be viewed via YouTube or on his website.
If you're completely new to ArtRage, then his earlier series on ArtRage for the iPad makes a good introduction. It's shorter and covers all the basic painting tools that are included in the full desktop version.

ArtRage for Desktop Tutorial 1: An Introduction
The first video is an introduction to ArtRage itself, a look around at the various features and an overview of the tools. If you're already somewhat comfortable with the program, you can skip this one, but if you're intimidated by all the buttons and menus, then this is a good video to start with.

ArtRage for Desktop Tutorial 2: Introduction to Oil and Pencil
In this video, we start getting to look at tools in more detail, specifically the Oil brush and the Pencil.

ArtRage for Desktop Tutorial 3: ArtPacks, What Are They?
The third tutorial looks at an underutilised feature of ArtRage, the art packs and customisable sticker spray brushes. This tutorial mostly covers finding and using existing art packs, but does touch on creating your own.
Resources
He stops by the Art Supplies forum, and downloads SomeoneSane's grass brushes. There are also some free brush sets available for website members at The Theatre Professor.

ArtRage for Desktop Tutorial 4: Watercolor Fun On the Screen!
This tutorial looks at the watercolour brushes in detail.

ArtRage for Desktop Tutorial 5: Mirror Images Are Easy!
The fifth video covers the symmetry tool, and creating patterns and mirror images.

ArtRage for Desktop Tutorial 6: Using the Ink and Felt Pens
This tutorial explains the Ink Pen and Felt Pen tools, and should be useful to people interested in drawing comics with ArtRage.

ArtRage for Desktop Tutorial 7: Digging Into the Sticker Spray Part One
The seventh video is the first part of an advanced tutorial explaining how to use the Sticker Are Hello If properties. The sticker sprays are the custom brushes that were introduced in video three, the ArtPacks tutorial.

ArtRage for Desktop Tutorial 8: Digging Into the Sticker Spray Part Two
Continuing the previous tutorial, this video goes into even more detail explaining how to create exactly the brush you want using the ArtRage Sticker Spray settings.

ArtRage for Desktop Tutorial 9: Grids Are Our Friends!
One of the new features in ArtRage 4.5 is Grids. In this video, the Theatre Professor covers the basic settings and explains how to use grids to recreate references images.

ArtRage for Desktop Tutorial 10: Lets Paint Mountains!
The 10th video is a painting walkthrough tutorial, sharing blending techniques that use the palette knife and oil brush to create mountain landscapes.
Who is the Theatre Professor?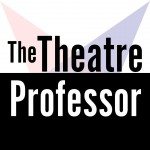 Terry Jachimiak is a theatre professor from Pennsylvania, who specialises in digital art software and technology podcasts on his website, The Theatre Professor. In August and September 2014, he has been covering the ArtRage for iPad app, and created a series of useful and detailed walkthroughs. Following on from this, he embarked on the much larger project of explaining the full desktop program in his ArtRage 4 tutorials.
The Theatre Professor isn't an employee of Ambient Design, and took it upon himself to review our program, but we found his tutorials to be helpful and well organised, and we are delighted to share them. They're extremely good for beginners to digital painting, and will introduce even advanced users to some handy tips and features.
More from The Theatre Professor
For more help with using ArtRage, check out the ArtRage 4 Manual, the list of community tutorials or previous posts in the Tutorials category. And don't forget to check the FAQ section!

You can also drop by our Artrage Forums, or Contact our Tech Support directly.
[fp_carousel width="940″ height="200″ items="5″ num="-1″ speed="600″ cat="Tutorials" orderby="date" post_type="post"]