Use 'Remove Color Matte' to Delete Color From A Layer
Remove Color Matte is an editable filter in ArtRage 5. This feature lets you quickly remove a color completely from a layer. It's very good for cleaning up poor quality scans of pencil sketches or converting black and white images into transparent line art.
Go to Edit > Filters > Remove Color Matte to use it.
Remove Color Matte automatically selects white from a layer and deletes it. It works in a similar way to the Magic Wand selections – except that the filter deletes all pixels of that color on the layer without you needing to select every pixel by hand. This produces a clean lineart with a transparent background and preserves delicate pencil shading. There are other ways to remove white (or a specific color) from an image, but this is one of the easiest methods.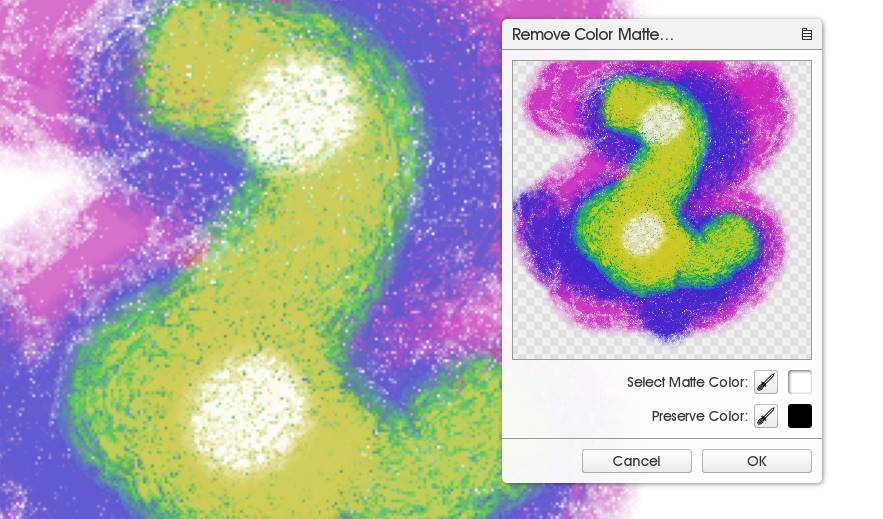 You can then pick from the active layer to remove additional colors from the image, until it is cleaned up to your satisfaction.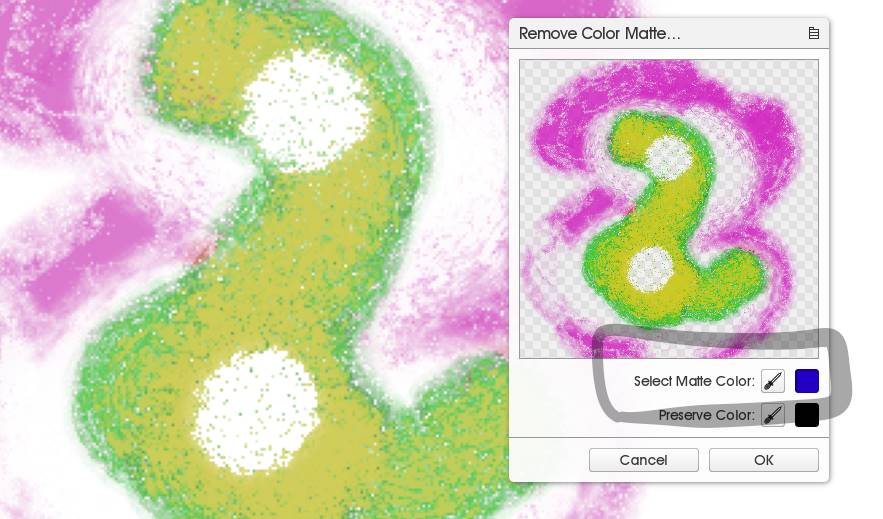 Cleaning Up A Photograph of a Sketch
This is a photograph of a pencil sketch. It has other objects in the background, you can see text showing through the paper, and the lighting is poor. It would not work well with a layer blend mode because the paper is a murky grey.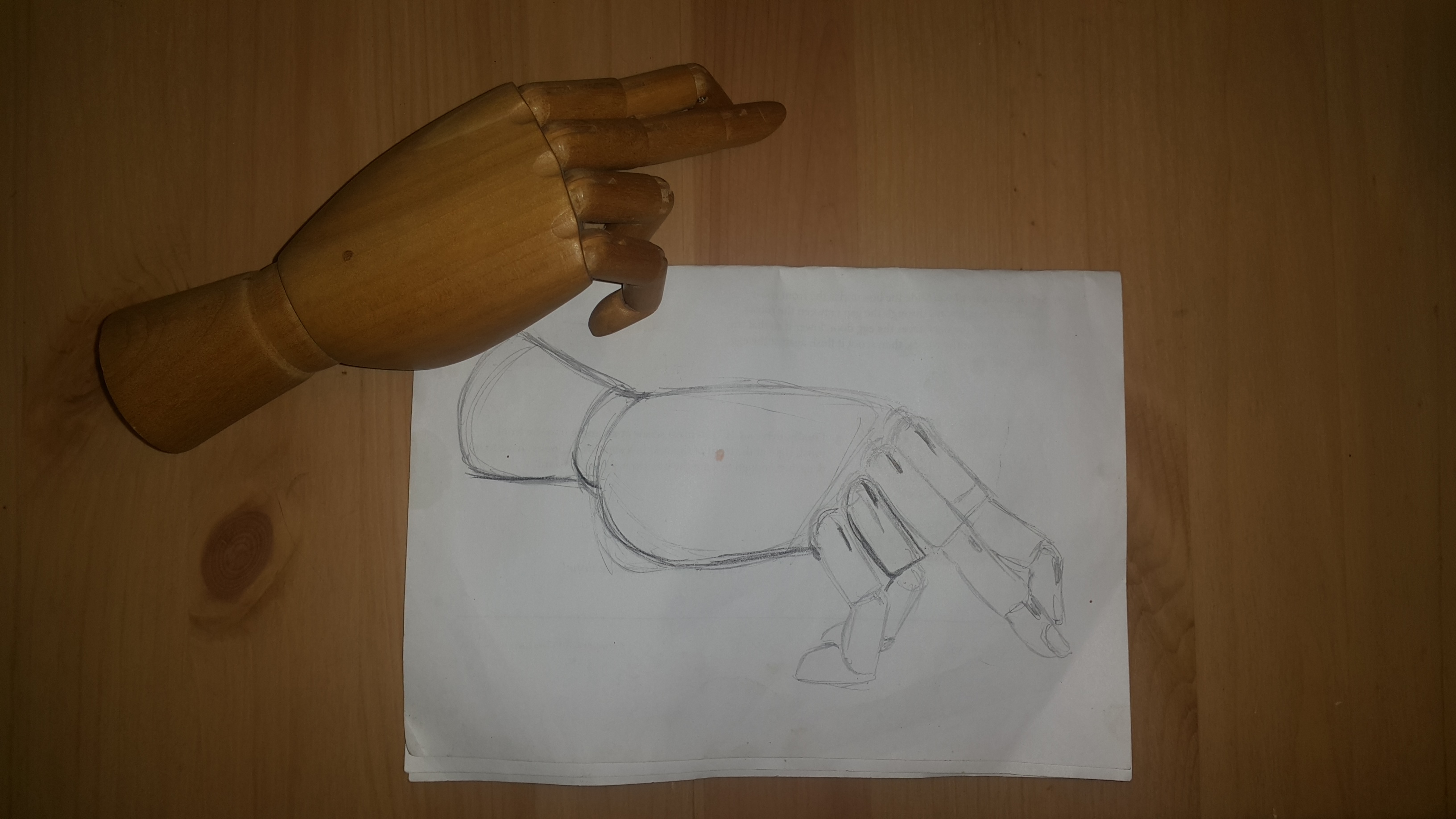 Very poor quality sketches will still have a lot of paint left behind after the white has been removed, from all the shadows. This means that the first result will usually not be very good.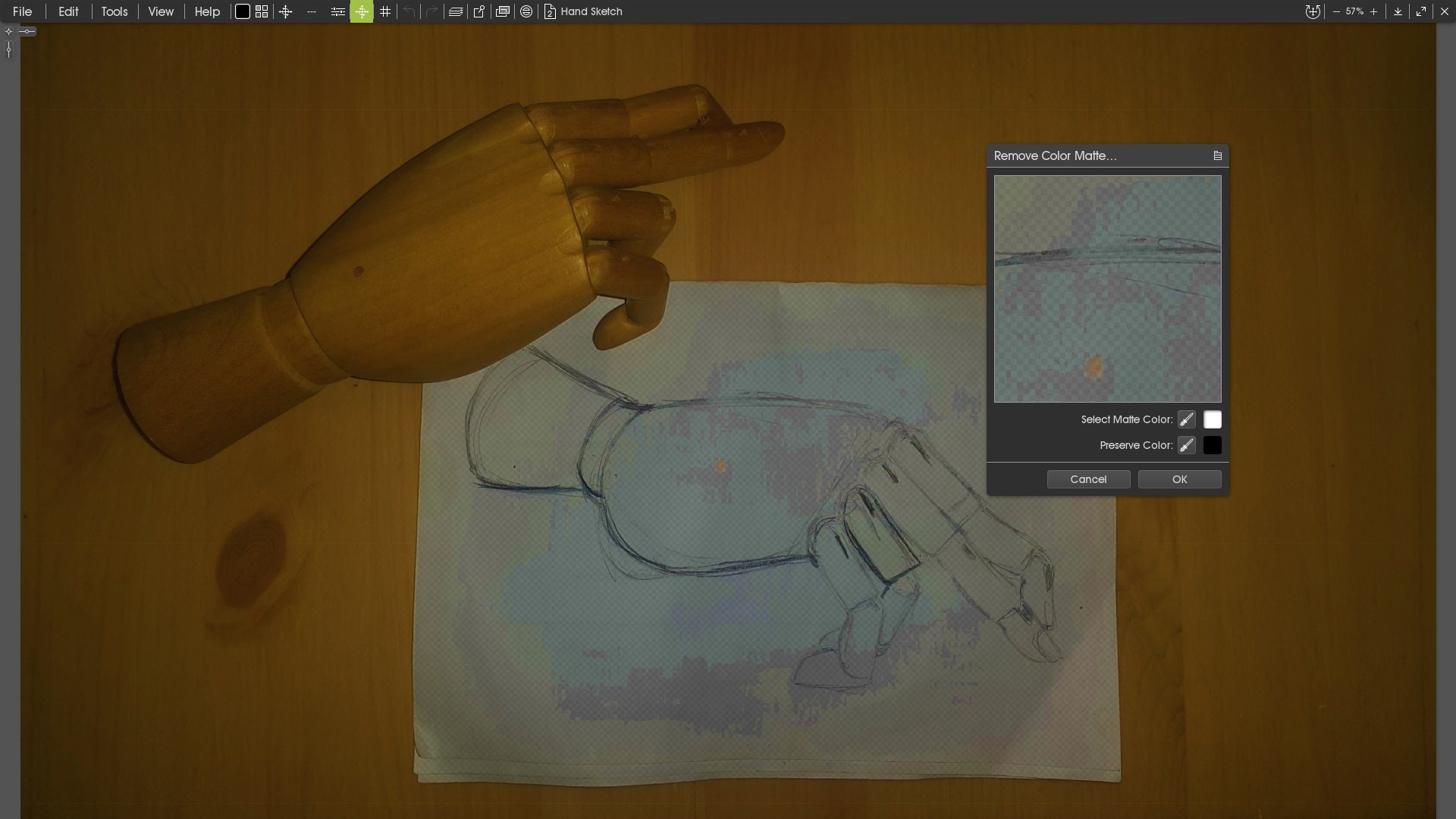 But you can keep selecting from the image until it is clean and tidy. Just select the translucent, grey, and randomly colored, pixels left behind in the areas that you want to become transparent empty space.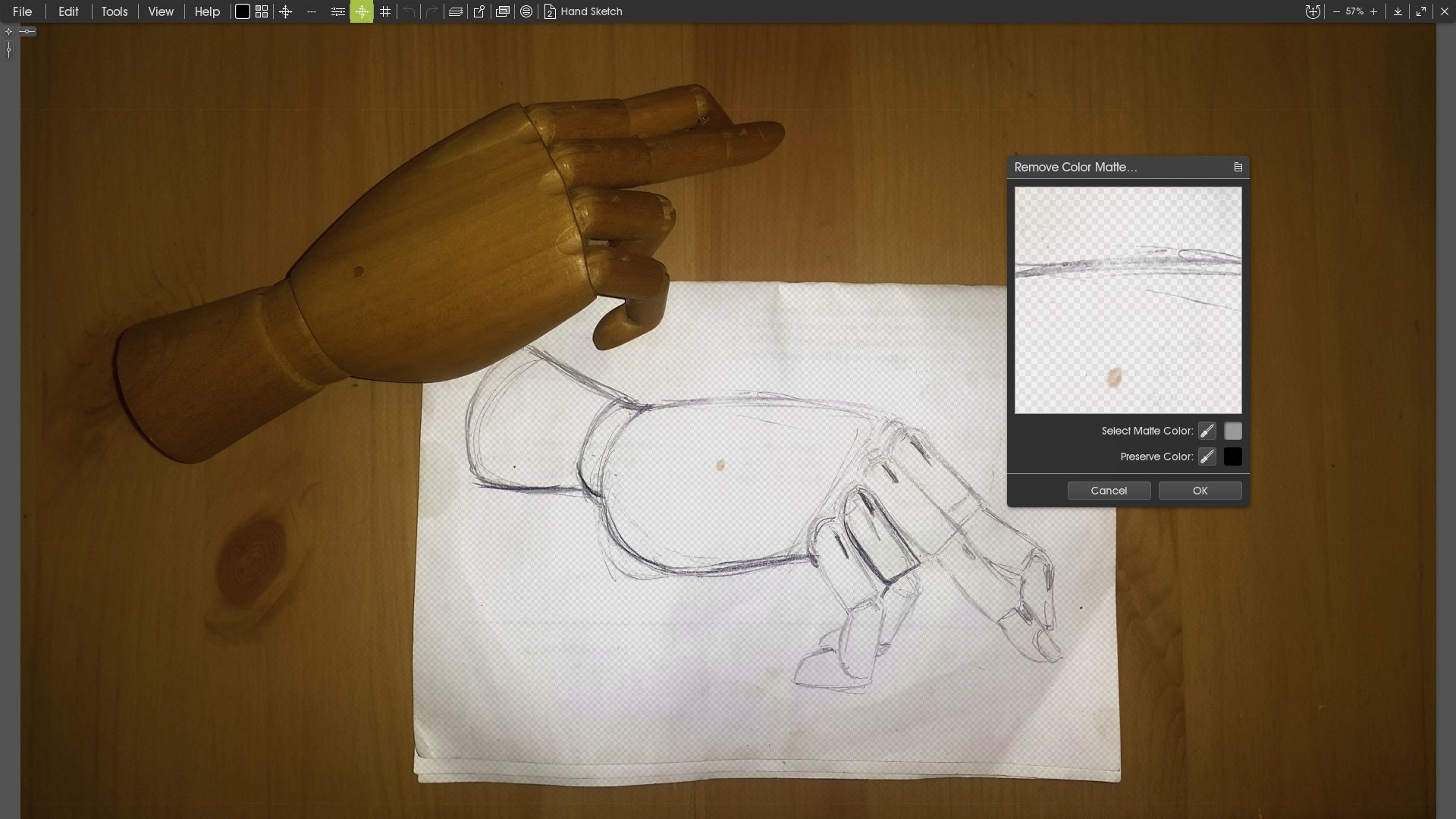 Once you are happy with the result, close the editing window and add a coloring layer under the sketch. As you can see, deleting the empty paper background of the sketch allows you to color underneath the sketch without losing any of the shading. This image retains the original traditional pencil lines over the pastel color.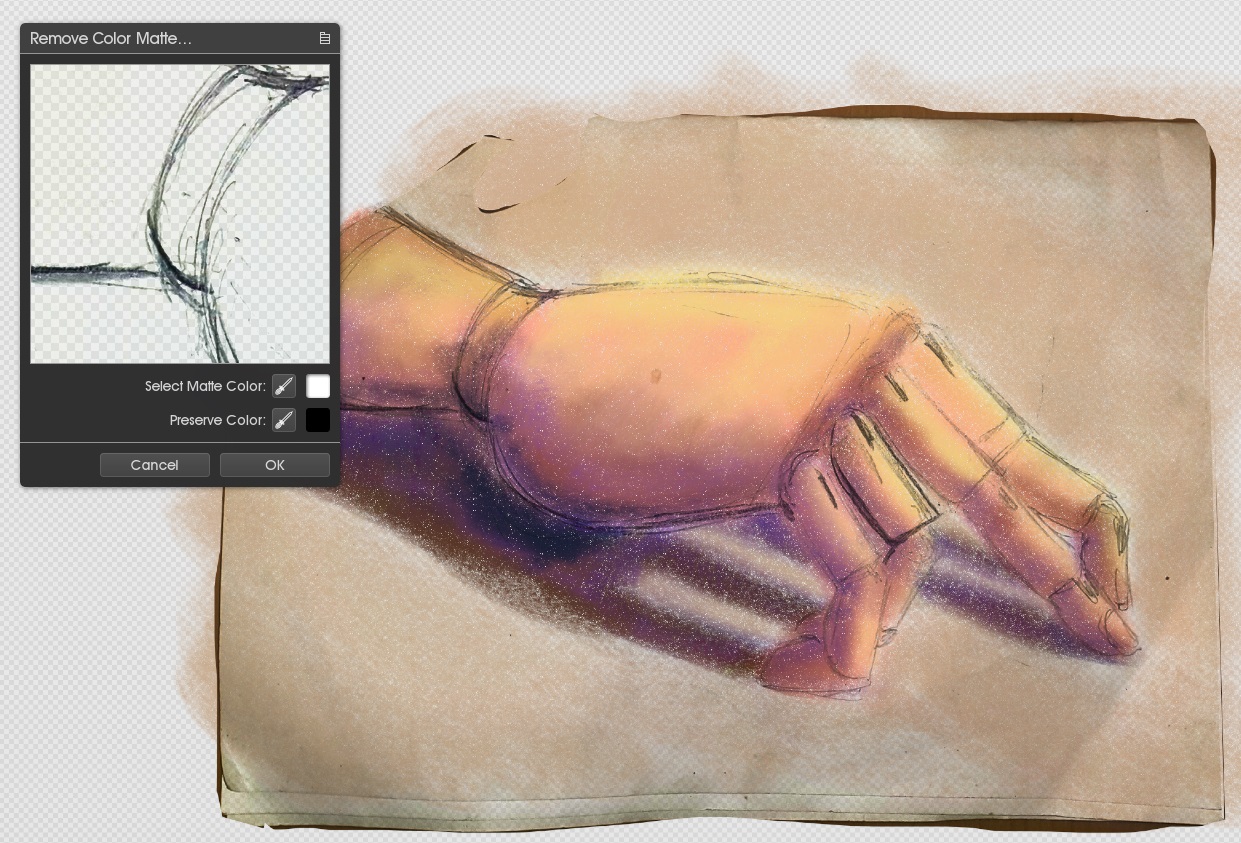 You can also use the filter to remove colors from a coloring page and turn it back into a black line art with a transparent background.
Click video above to learn how to remove color from line art in ArtRage 5.