[random-image attachmentids="2349, 2350, 2351, 2352, 2353, 2354, 2355, 2356, 2357″]

ArtRage Lite: Draw, Paint, Create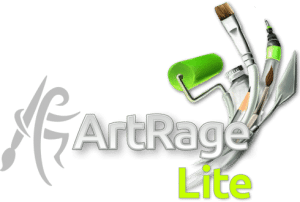 ArtRage Lite is the introductory version of our ArtRage desktop painting program. It includes a full range of natural media tools and a streamlined selection of digital editing features and tool settings. While it functions as a full natural media program, it is more accessible to digital beginners, allowing newcomers to digital art to transition into ArtRage's oil paints, glitter and canvas textures more easily.
ArtRage Lite comes included with the Intuos Draw tablets from Wacom. The Intuos Draw is an entry level tablet aimed at beginners and casual users. Wacom selected ArtRage Lite as an accessible art program with all the essential tools for anyone who wants to learn how to paint on a computer.
ArtRage Lite can be upgraded at any point to the full ArtRage program, and includes an automatic discount on the full edition. This allows users to unlock advanced painting features as their skills improve, while being able to keep using a familiar program. ArtRage Lite itself never expires, and will be maintained as a perpetual edition.
The desktop version of ArtRage Lite is compatible with both Windows and Mac OS X, and includes up-to-date support for Wacom styluses and 64-bit systems.
Resources
Major ArtRage Lite Features & Specifications
See a full list of features: ArtRage Lite & ArtRage 4 Product Features
Traditional drawing tools
Airbrush
Eraser
Felt Pen
Glitter
Gloop Pen
Ink Pen
Metallic paint
Oil Brush
Paint Roller
Paint Tube
Pastel/Chalk
Pencil with Live Tilt support
Palette Knife
Rulers
Stencils
Watercolor
Advanced & Digital Editing Features
Customisable Canvas options
Cloner Tool
Flood Fill
Photoshop files compatibility
Scripts (playback only)
Select
Sticker Spray (custom brushes)
Text
Tracing
Transform
Workflow Features
64-bit support
Colour Samples
Layers
Presets
Reference Images
Supported File Types
ArtRage uses the proprietary PTG file format, which allows it to save various advanced properties required for creating realistic media.
ArtRage Lite is able to export and import the following file types:
Supported Operating Systems
Windows Vista
Windows 7
Windows 8 (desktop mode)
Windows 10
Mac OS 10.6 and later
Touchscreen/multitouch compatible
Wacom Stylus Support
Pressure
Tilt
High resolution ("Precise mode")
Fully Supported Tablet & Touchscreen Drivers For Windows
Languages
English
French
German
Dutch
Spanish
Italian
Japanese
Russian
Simplified Chinese
Traditional Chinese
ArtRage Lite Images
ArtRage Lite Artwork
ArtRage Lite Screenshots
ArtRage Lite Logo:
Press Contact & More Information