[random-image attachmentids="2349, 2350, 2351, 2352, 2353, 2354, 2355, 2356, 2357″]

Press: Ambient Design History & Awards
About Ambient Design and ArtRage
About ArtRage
ArtRage began as a very small program, when it won the 2004 Microsoft Can You Think In Ink? tablet based competition. It was a free program for a few years as the Ambient Design developed it into something worth selling, finally launching ArtRage 2 in 2006. It is now a full featured and realistic painting program capable of handling professional level projects, but still affordable and user friendly enough to be used by children and beginners.
If you are interested in the evolution of ArtRage over time, check out the version histories.
About Ambient Design
Ambient Design is a small New Zealand based company of about nine people. It was first established in 2000 by Andy Bearsley and Matt Fox-Wilson, moving on from the closure of Metacreations in 1999. While they originally took on graphic software related work from other companies, such as Corel, Adobe, Digital Anarchy and Jasc Software, the ArtRage program grew until it became the primary software product of Ambient Design.
Also see: About Us
ArtRage Userbase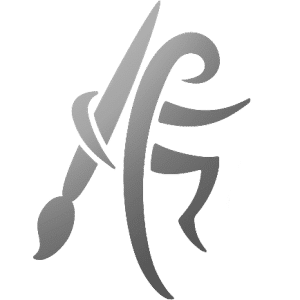 ArtRage is designed to be intuitive, stable, customisable, affordable, easy to learn and as close to real life media as possible. While it was originally conceived of as a fun experiment, it found enormous popularity amongst serious artists, and Ambient Design took their feedback onboard to continue refining and improving the program. ArtRage owes a great deal to its community of users, whose feedback and support helped shape the software.
We have observed that ArtRage is used by following major usergroups:
Kids, due to its fun features and child friendly interface
Used as educational software at all levels
People with physical disabilities
Traditional artists making a shift to digital media
As affordable entry software by a wide range of digital artists
By professional illustrators and power users
As a complement to other digital art programs to add realistic textures
Major Dates
2000: Ambient Design founded.
2004: ArtRage 1 released (free)
2004 (December): Winner of Microsoft® Tablet PC Does Your Application Think in Ink? contest
2006: ArtRage 2 released (first version for sale)
2009: ArtRage 3 (Studio & Studio Pro) released as two separate editions
2010: ArtRage for iPad released
2012: ArtRage for iPhone released
2012 (October): ArtRage Studio Pro Steam launch (first non-gaming software on Steam)
2013 (January): ArtRage 4 released
2013 (November): Mavericks patch released for ArtRage Studio and Studio Pro
2014 (August): ArtRage 4.5 free update including 64-bit support
2014 (October): ArtRage for Android launched
2015 (September): ArtRage Lite launched
2015 (October): ArtRage for iPad 2.0 released
2016 (December): ArtRage 5 announced for January 2017
Awards
December 2004 Microsoft® Tablet PC Does Your Application Think in Ink? grand prize winner for ArtRage 1
March 2012 "Hot One" Award for Best New Gear from Professional Photographer for ArtRage Studio Pro (edition 3.5)
March 2014 Parents' Choice Gold Award for ArtRage for iPad

In September 2014, an ArtRage for iPad plein air painting was presented to world leaders at the NATO Summit. It is believed to be the first mobile digital work gifted in this way.
Logos
ArtRage Logo: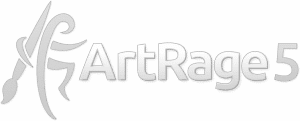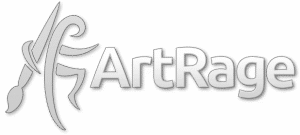 Press Contact & More Information