[random-image attachmentids="2349, 2350, 2351, 2352, 2353, 2354, 2355, 2356, 2357″]

Press Information
Information for Press and Reviewers
This page is intended to be a comprehensive introduction to our company and main software products for potential reviewers. If you are looking for more information about us, or would like to review our software, then please contact us at [email protected].
About ArtRage & Ambient Design
ArtRage is the main software product of Ambient Design. It started out in 2004 as a free painting program for Mac OS and Windows but has grown into professional level painting software. ArtRage is on its fourth edition, and now mobile apps for Android, iPad and iPhone. The apps can be used independently of the desktop program, but are widely used by en plein air artists to draft work in the field before continuing in the full program.
ArtRage Desktop Editions: ArtRage 5 & ArtRage Lite
ArtRage 5
is our professional edition of ArtRage, released February 2017. It is a powerful and realistic painting program with a full artist's kit of traditional media tools, such as oils, pastels, watercolor, pencil and palette knife, as well as flexible digital editing and drawing tools like the airbrush, cloner, ink pen with line smoothing, selections, text, custom sticker spray and custom brush tool.
ArtRage 5 also includes many, many other features, such as realistic color mixing, design guides (symmetry, perspective, grids, guidelines), stencil masking, layer blend modes and effects like dropshadow and embossing, a highly customizable workspace, editable canvas textures, and support for Photoshop filters, brushes and files.
ArtRage Lite
is the introductory version of our software, for digital beginners and people who just don't need the full range of professional features. ArtRage Lite is a perpetual edition, which means that you never need to pay for a new edition of ArtRage Lite. It also includes a significant discount on ArtRage 5 for artists who might want to upgrade as their skills and confidence improves.
This page compares the features of ArtRage Lite and ArtRage 5. ArtRage Lite is available as a free download with the Wacom Intuos Draw, which makes a great beginner bundle for the first time artist.
Recent Product Releases & Major Updates
ArtRage 5 January 2017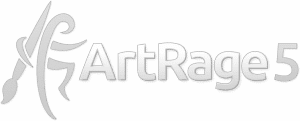 ArtRage 5 was announced on 9th December and was released 7th February 2017. The latest version of our full desktop software adds a significant range of professional features, like a new custom brush tool, perspective, and a new docking interface, as well as the most realistic digital pencil available.
For more information see:
ArtRage Oil Painter Free for Android December 2015

ArtRage Oil Painter Free is an oil painting app for Android. This basic version of our more powerful paid editions focuses exclusively on our popular Oil Brush tool, featuring four Oil Brush presets that will allow you to create a wide range of effects and demonstrates ArtRage's realistic oil paints with texture and color mixing.
For more information see:
ArtRage for iPad October 2015

The latest iOS releases are the ArtRage for iPad 2.0 & 2.1 updates. Version 2.0 is a major redesign of our ArtRage for iPad app making faster and more powerful, with more features, with a better gallery, and better bluetooth stylus support. 2.1 adds full support for the iPad Pro and Apple Pencil, as well as further improvements to 2.0.
For more information see:
ArtRage Lite September 2015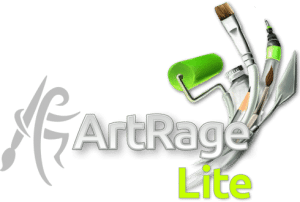 The latest desktop release is the new ArtRage Lite edition, an introductory version of our full ArtRage 5 desktop edition. ArtRage Lite includes a full range of real media tools and is more accessible to beginners. It can also be upgraded to ArtRage 5 at any time.
For more information see:
ArtRage for Android October 2014

The latest mobile app release is the new ArtRage for Android app, released for the Samsung GALAXY Gifts store and optimised to the Samsung GALAXY Note 4. This fully featured painting app includes a wider range of traditional painting tools, and ArtRage's unique texture and colour mixing features. It is also available to purchase from the Samsung GALAXY Apps store and will be available to a wider range of android devices in 2015.
For more information see:
ArtRage 4.5 for Mac OSX and Windows August 2014

Our latest update to our main program is the ArtRage 4.5 update to ArtRage 4. This free update (for existing ArtRage 4 owners) introduces 64-bit support for Mac OS X and Windows, vastly increasing the real time speed of the program. Other changes include live tilt support, major improvements to the design of the font picker, drag-and-drop organisation and duplication for colour palettes and presets, OS X multitouch, and the new Grids feature.
For more information see:
Downloading ArtRage to Review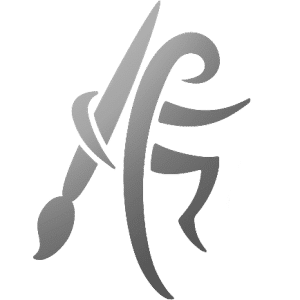 Desktop Edition
If you are given an advance release version, then we will provide you with a direct link. Simply download, install and enter the serial number you were given.
If you are reviewing our most current edition, then you can register and download ArtRage from the Member Area.
This is the same process as normal ArtRage users would use to download ArtRage. You can download both the latest Mac OSX and the Windows versions, an unlimited number of times.
You can also download our free ArtRage demo.
iOS & Android Apps
We will either give you a press code or a gift code to download the app through the iTunes Store.
More Information
Check out the pages below for more details about our software. Our most current editions are ArtRage 5 (Windows/Mac OSX), ArtRage Lite (Windows/Mac OSX), ArtRage for Android 1.0, ArtRage for iPad 2.1 and ArtRage for iPhone. All the information on this page refers to these editions. If you are interested in our earlier editions (ArtRage 2, ArtRage Studio/ArtRage Studio Pro, ArtRage 4), please look around our site or contact us directly.
Additional Resources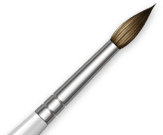 Artists & Reviews
We have a number of interviews with ArtRage artists on our website, which include some fantastic art and the opinions of various artists about ArtRage. We also recommend checking out the contest winners from our monthly DeviantART contest:

ArtRage Social Media and Communities
Contact Us
Press and potential reviewers can contact us at [email protected]
For technical support (including with your review copies and codes), contact us at [email protected]