ArtRage 5 for Windows & Mac OSX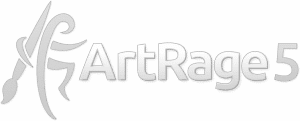 ArtRage 5 Released 7th February, 2017
ArtRage 5 is a full featured digital painting program that brings together the convenience of digital editing tools, the realism of traditional paint texture and colours and the fun of creating art in one easy to use program.
It is used worldwide in educational settings, by kids, by professional illustrators and concept artists, designers, and art dabblers of all ages and skill levels. It is easy to use, but will let you paint a proper landscape or design a fantastic character. The scope and detail is up to you – just as it is with real paint.
The desktop version of ArtRage is compatible with both Windows and Mac OS X. This is the original product line that was spun off into the mobile editions over time. ArtRage 5 was released in February 2017, replacing ArtRage 4.5.
ArtRage 5 includes a full range of painting tools, 64 bit support, PSD compatibility, Symmetry, Grids, a customizable interface, and far more.
Press Packs
Download an overview of ArtRage 5 and the new features as PDF files.
New! ArtRage 5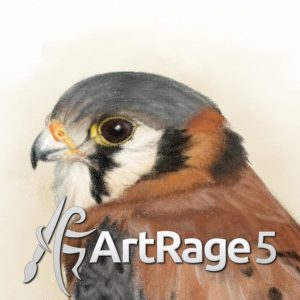 ArtRage has come a long way since it was a free oil paint program back in 2007, and the release of ArtRage 5 in January 2017 completes its evolution into seriously awesome painting software.
ArtRage 5 preserves the rich traditional media effects and intuitive interface that makes ArtRage unique, but brings a whole new professional level to the design and feature set. Along with improved pencil and pastel, ArtRage 5 introduces an entirely new optional interface, perspective and layout guides, custom brush creation, warp mode, layer effects, and the ability to handle multiple documents. It's also faster and more stable than ever!
Upgrades
All owners of older desktop editions and ArtRage Lite are eligible for an upgrade discount. More information about upgrades here.
See the full list of ArtRage 5 features
Learn more about ArtRage 5
The online manual comes with detailed guides to the tools and features of ArtRage.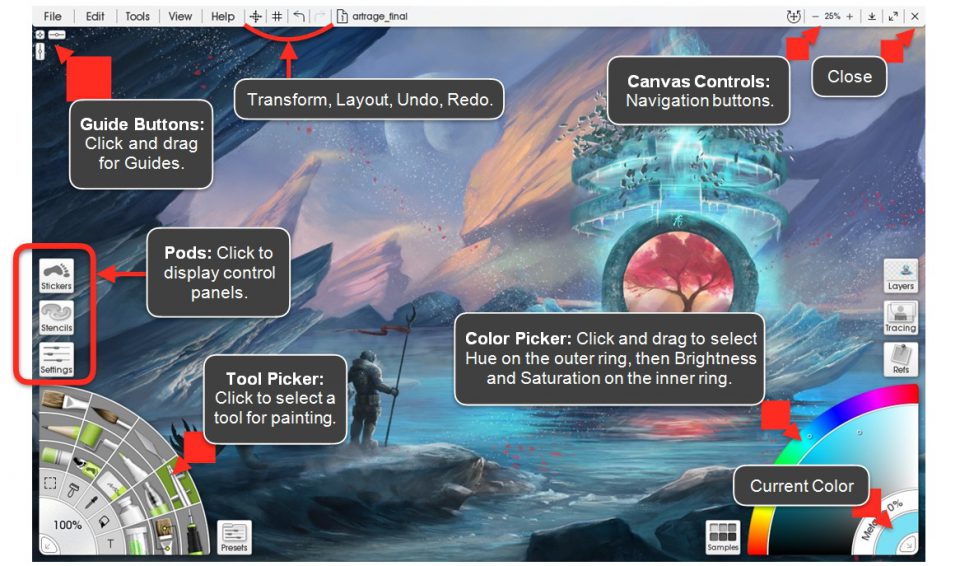 Start learning how to use your software with these more advanced guides to individual tools and features!
Browse the online guides for more ArtRage 5 tips!
ArtRage Videos
This playlist collects reviews from artists and unaffiliated third parties.
All ArtRage 5 Features & Specifications
Additional Resources
Reviews & Artists
YouTube Playlist: ArtRage 5 Reviews
You can find quotes from external reviews collected here [this page will be updated over time as reviews of ArtRage 5 are published].
We have a number of interviews with ArtRage artists on our website, which include some fantastic art and the opinions of various artists about ArtRage.
ArtRage 5 Images
ArtRage 5 Artwork
Facebook Album: Pencil & Pastel Artwork from ArtRage 5
ArtRage 5 Interface Screenshots
Multiple Documents
Guides, Snap to Line, Perspective
Transform Mode
Warp Mode
Layer Effects
Improved Pencil
Logos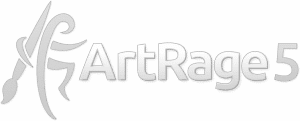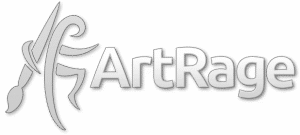 Press Contact & More Information