ArtRage 5 for Windows & Mac OSX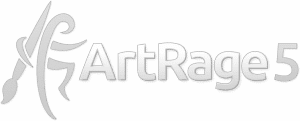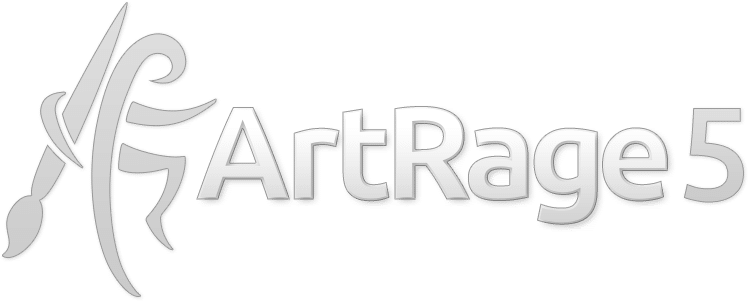 ArtRage 5 Released 7th February, 2017
ArtRage 5 is a full featured digital painting program that brings together the convenience of digital editing tools, the realism of traditional paint texture and colours and the fun of creating art in one easy to use program.
It is used worldwide in educational settings, by kids, by professional illustrators and concept artists, designers, and art dabblers of all ages and skill levels. It is easy to use, but will let you paint a proper landscape or design a fantastic character. The scope and detail is up to you – just as it is with real paint.
The desktop version of ArtRage is compatible with both Windows and Mac OS X. This is the original product line that was spun off into the mobile editions over time. ArtRage 5 was released in February 2017, replacing ArtRage 4.5.
ArtRage 5 includes a full range of painting tools, 64 bit support, PSD compatibility, Symmetry, Grids, a customizable interface, and far more.
Press Packs
Download an overview of ArtRage 5 and the new features as PDF files.
New! ArtRage 5
ArtRage has come a long way since it was a free oil paint program back in 2007, and the release of ArtRage 5 in January 2017 completes its evolution into seriously awesome painting software.
ArtRage 5 preserves the rich traditional media effects and intuitive interface that makes ArtRage unique, but brings a whole new professional level to the design and feature set. Along with improved pencil and pastel, ArtRage 5 introduces an entirely new optional interface, perspective and layout guides, custom brush creation, warp mode, layer effects, and the ability to handle multiple documents. It's also faster and more stable than ever!
Upgrades
All owners of older desktop editions and ArtRage Lite are eligible for an upgrade discount. More information about upgrades here.
New Tools
ArtRage 5 comes with several major new editing and painting tools, including a custom brush designer, Perspective, Guides, and a much more realistic Pencil tool.
ArtRage 5 includes additional image editing effects allowing you to add highlights, dropshadows, emboss, and liquefy effects to a layer. This edition also offers improved speed and processing power, so ArtRage now performs even better at larger sizes and has more stable crash recovery.
Custom Brush Tool
Custom Brush Designer
More Realistic Pencil and Pastel
Layer Effects
Warp
Perspective
Guides
Improved Fill Tool
Improved Color Sampler
Remove Color Matte Filter
Snap Distance for Grids/Guides/Perspective
Improved Interface
The entire interface has been redesigned to create a cleaner and more intuitive workspace. Along with a complete reworking of every icon and menu, ArtRage 5 includes the option of a sleek 'Docking' mode that allows you to fully customize your workspace with floating and docking panels. You can toggle the entire interface into 'Lights Out' which gives you dark menus and borders.
We've also added in workflow improvements like the ability to rotate your entire painting from the Edit menu, work with multiple documents at once, redesigned the way Transform works and better layer navigation.
UI Redesign
Docking Mode
Lights Out mode
Multiple Documents
Transform mode
See the full list of ArtRage 5 features
Learn more about ArtRage 5
The online manual comes with detailed guides to the tools and features of ArtRage.
Start learning how to use your software with these more advanced guides to individual tools and features!
Browse the online guides for more ArtRage 5 tips!
ArtRage Videos
This playlist collects reviews from artists and unaffiliated third parties.
All ArtRage 5 Features & Specifications
Traditional drawing tools
Airbrush
Eraser
Felt Pen
Glitter
Gloop Pen
Ink Pen
Metallic paint
Oil Brush
Paint Roller
Paint Tube
Pastel/Chalk
Pencil with Live Tilt support
Palette Knife
Rulers
Stencils
Watercolor
Advanced & Digital Editing Features
Customisable Canvas options
Cloner Tool
Fill [Flood, Gradient and Pattern]
Filters
Layer Blur
Warp
Photoshop files and brushes compatibility
Real Color Blending
Scripts
Select
Sticker Spray (custom spray brushes)
Custom Brush (custom art brushes)
Symmetry
Text
Tracing
Transform
Workflow Features
64-bit support
Colour Sample Sets
Custom Resource Creation and Sharing
Customisable Docking Mode
Lights Out mode
Grids
Perspective
Guides
Layers
Presets
Reference Images
Scrap Layers
Toolbox
View panels
Multiple open documents
Supported File Types
ArtRage uses the proprietary PTG file format, which allows it to save various advanced properties required for creating realistic media.
ArtRage is able to export and import the following file types:
Supported Operating Systems
(Desktop Edition)
Windows Vista
Windows 7
Windows 8 (desktop mode)
Mac OS 10.8 and later
Touchscreen/multitouch compatible
Wacom Stylus Support
Pressure
Tilt
Airbrush Wheel
Barrel Rotation
Wacom Stylus Recognition
High resolution ("Precise mode")

Fully Supported Tablet & Touchscreen Drivers For Windows
AES Stylus
RealTime Stylus
WinTab
Additional Resources
Reviews & Artists
YouTube Playlist: ArtRage 5 Reviews
You can find quotes from external reviews collected here [this page will be updated over time as reviews of ArtRage 5 are published].
We have a number of interviews with ArtRage artists on our website, which include some fantastic art and the opinions of various artists about ArtRage.
ArtRage 5 Images
ArtRage 5 Artwork
Facebook Album: Pencil & Pastel Artwork from ArtRage 5
ArtRage 5 Interface Screenshots
Multiple Documents
Guides, Snap to Line, Perspective
Transform Mode
Warp Mode
Layer Effects
ArtRage 5 allows you to add non-destructive effects to a layer. This example shows the 'Cutout' effect.
Improved Pencil
Logos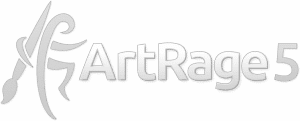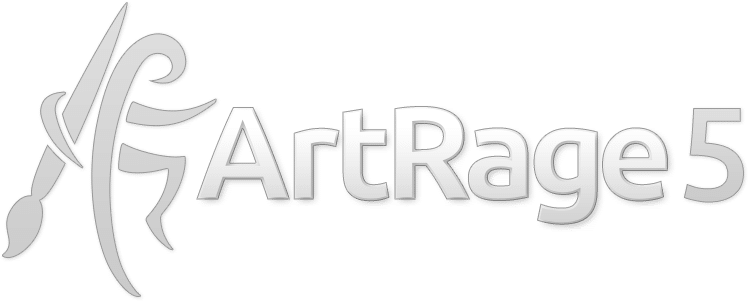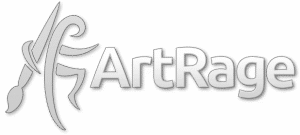 Press Contact & More Information