An Interview With An ArtRage Artist
Dion J. Pollard (DionJa'Y) is a US artist who paints vibrant textural works in both traditional and digital oils. His art features figures rich in emotion and story.
Dion J. Pollard was also one of the winners in the ArtRage 5 Art Contest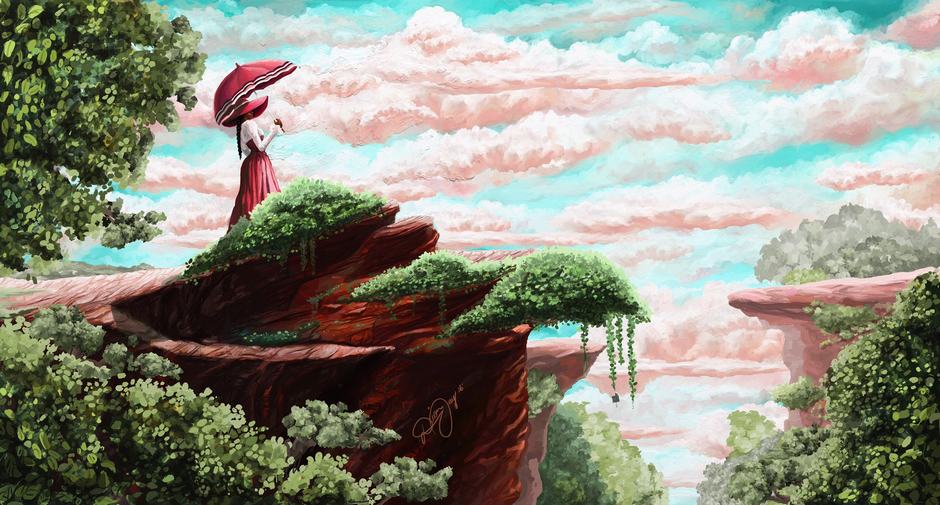 Who are you? What do you want the internet to know about you?
I was born and raised in Washington DC in poverty. My outlet was my art. I started realizing my talent at the age of 5. I took my artistic abilities more seriously at the age of 13. My art teacher gave me a scholarship in the 11th grade to Maryland Art Institute, went for one day. Later on, I attended the Art Institute of America for one year. I decided to just push my creativity and grow on pure talent. I aim to show spirituality, family and positive emotion in my pieces. I love art.
What kind of artist are you? What kind of subjects do you draw? (How would you describe your style and/or theme?)
I consider myself a realistic artist. I paint realism or some form of it. I paint a lot of figurative art because I love the human form. I also paint landscapes, still life and structures, but not as much as my figurative painting.
Do you use other programs or traditional media?
Do you come from a digital or traditional art background?
I come from a traditional background. I think most artists of my time do. We didn't have advanced software like we have now.
I still paint traditionally, that will never go away. As far as any other software, ArtRage is the meet all for me. It does everything I need and more. I do use Photoshop for printing though.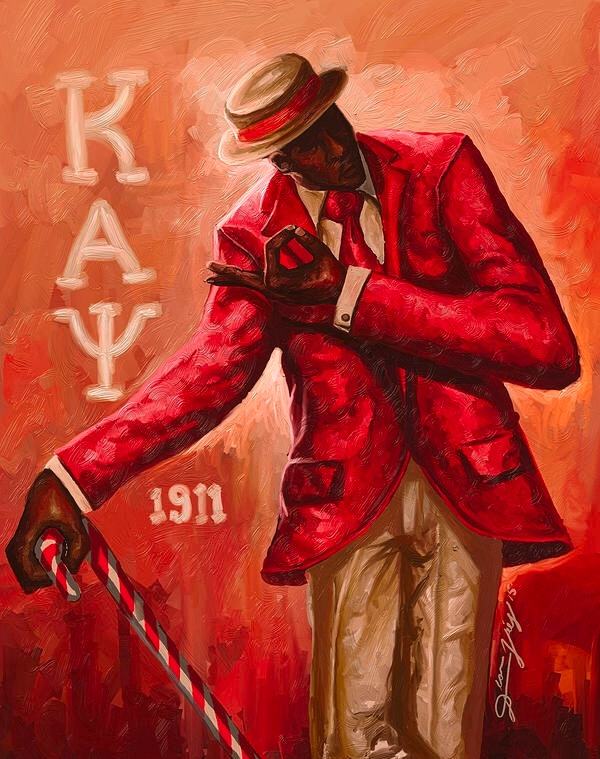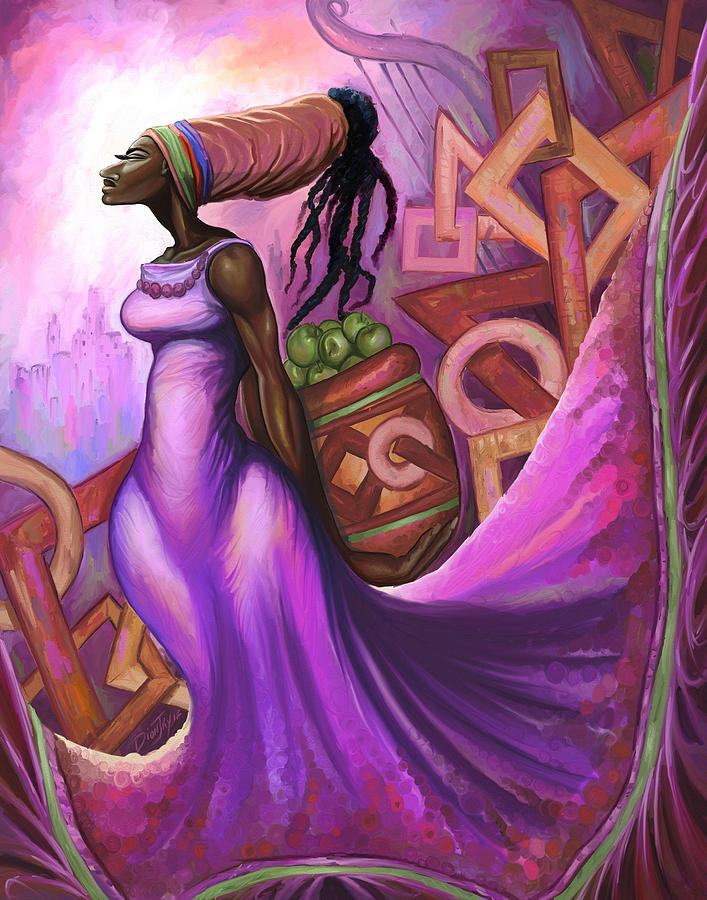 How long have you been using ArtRage?
I have been using Artrage since the first installment I believe.
How did you come across the program?
I came across Artrage in my search for software that simulated real paint textures. I wanted to simulate Traditional medium in the digital world as close as I could.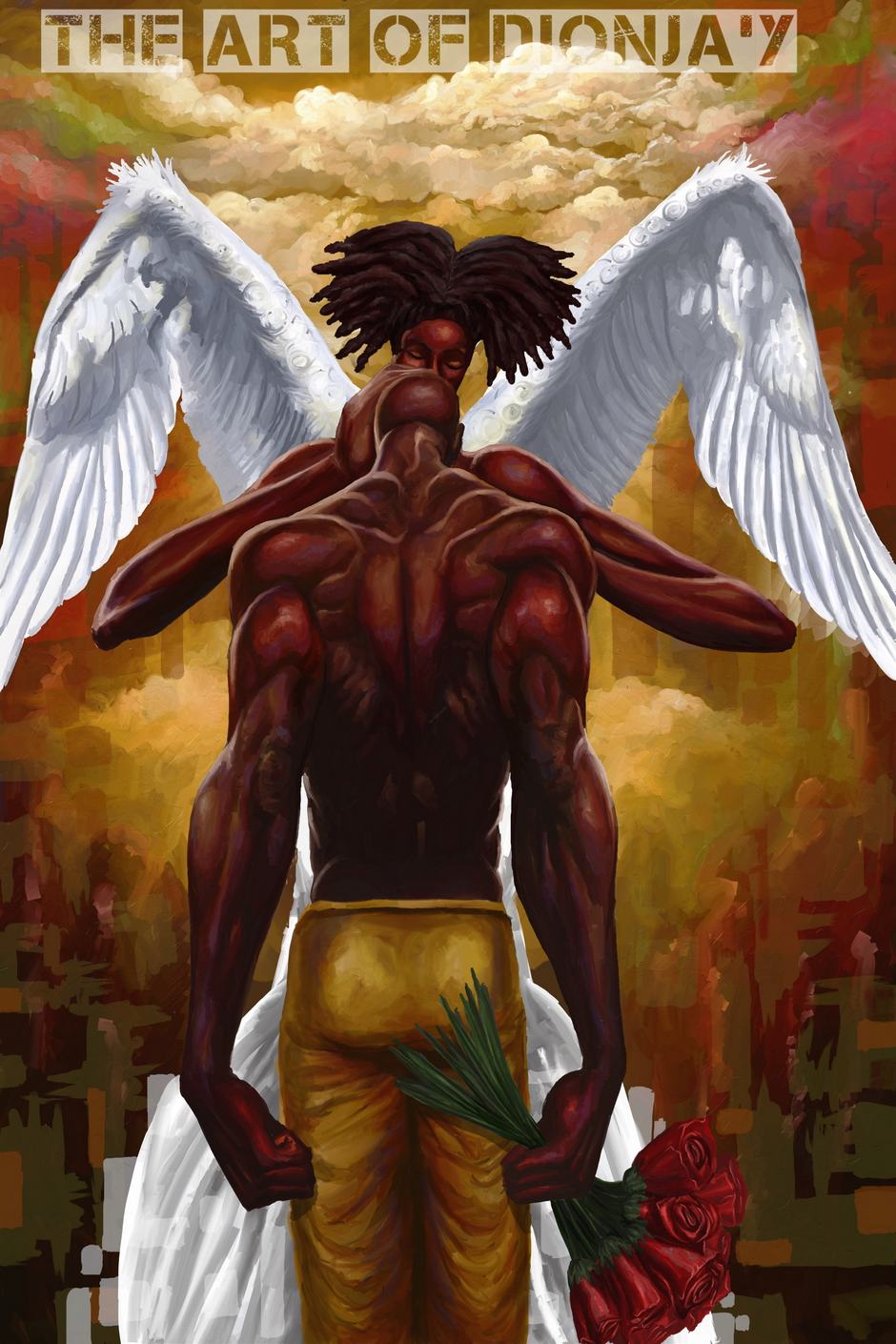 What ArtRage works or projects are you most proud of?
I'm proud of all my work in Artrage, but if I was to choose a piece, it would be "A Quiet Moment". I sought to produce a realistic painterly feel in that piece. I felt I accomplished that and more. Yes, that is the piece that everyone really took to out of my digitally painted pieces.
How do you choose what to draw?
I think about art throughout the day. I have so many ideas in my head that I cant paint them fast enough. So to answer the question, choosing is not hard with so many ideas available.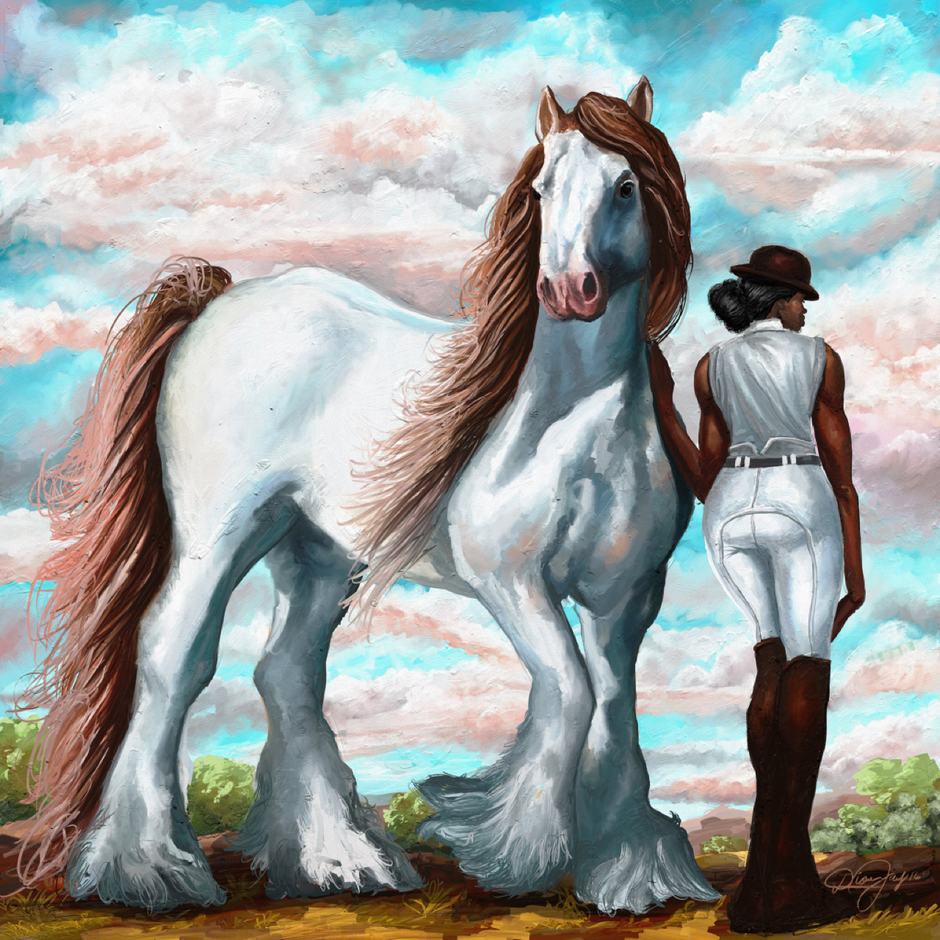 Are you trying to tell a particular story/convey a certain meaning, or just basing it on what looks good? What response do you try and get from people?
I approach my work with an idea of what I want to evoke the viewer into seeing. I always reach for a story, but that story has many different lines to it. The viewer creates their own storyline through what the piece means to them. Story yes, but that story has many beginnings and many endings based on the viewer.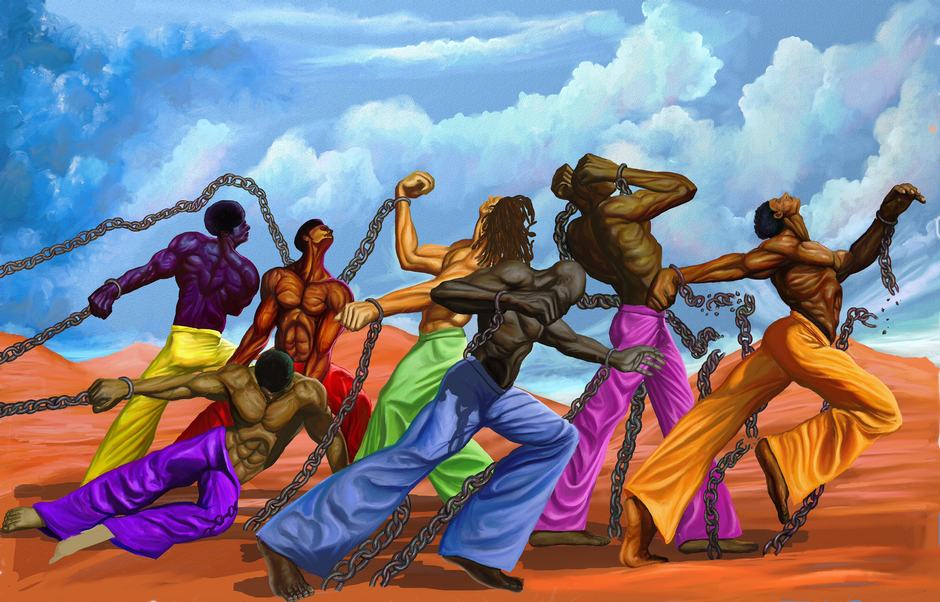 Why do you use ArtRage?
I feel as if I'm still painting traditionally. That's it for me in a nutshell. ArtRage is the total experience.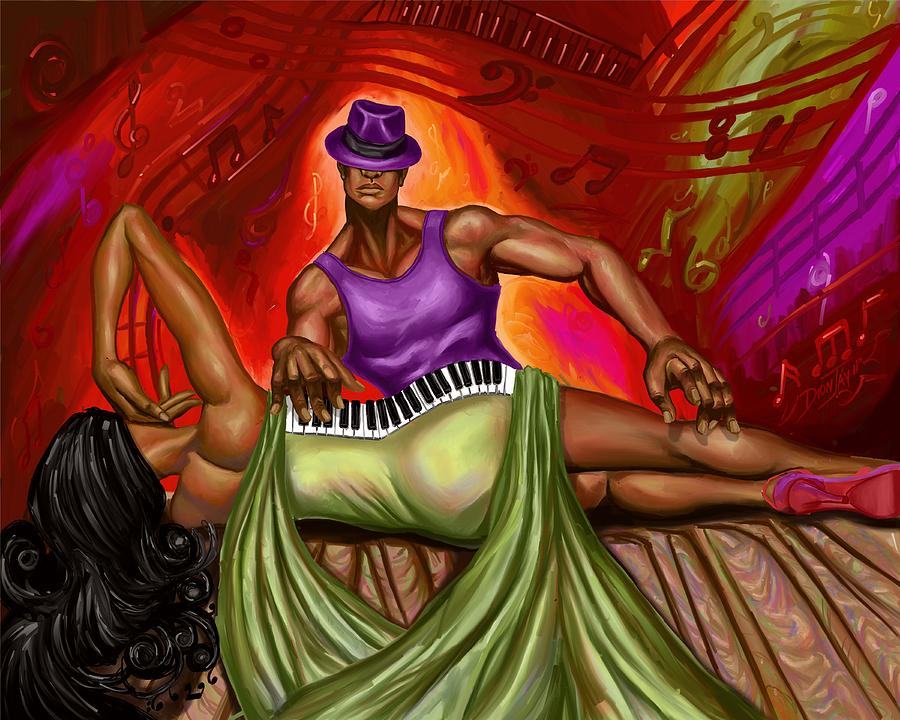 Where does ArtRage fit into your workflow?
For digital painting, it's all I use. It's my main tool for digital artistic bliss.
How would you normally paint a picture? What is your process?
I always start out with a sketched composition. Then I paint and fill in values of choice colors. I use the color harmony approach, not worrying about analogous or complementary colors. Then I work the piece till it reaches the amount of detail that pleases my eye. It's the same process in both traditional and digital.
What are your favourite ArtRage features?
The Oil Brush and the Palette Knife are truly my favorites for my creations. They fit my artistic style.
Least used?
The Watercolor Brush is the least used for me.
Do you have any tips for other artists who might want to do the same thing as you?
Well, to me there is no right or wrong in art, only the artist's interpretation. So my way could never be your way, just be you, go and create.
Any ArtRage specific tips?
Experiment until you find your comfort zone in ArtRage.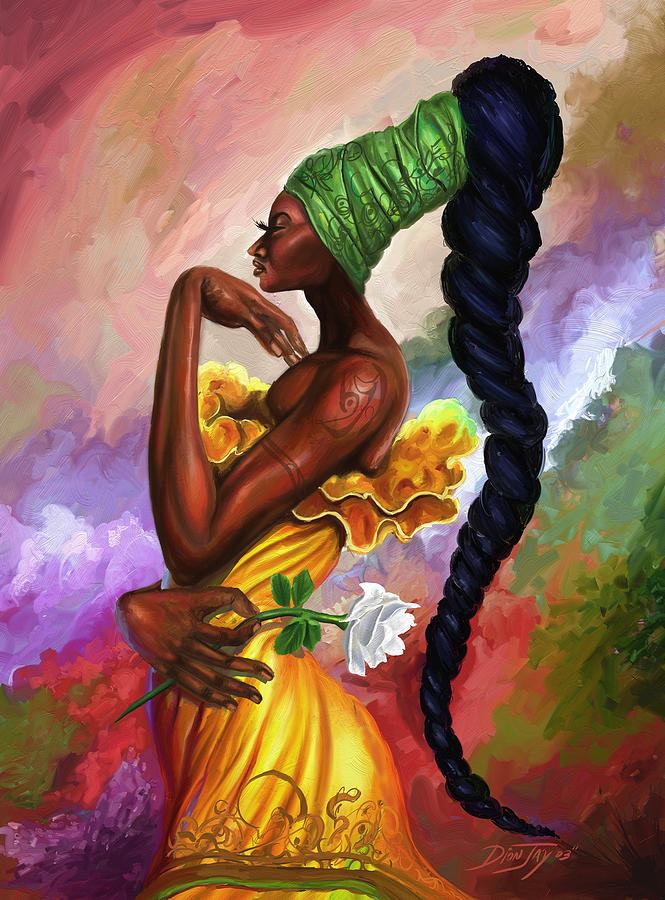 Is ArtRage suited to professional artwork?
I totally would recommend it. It is the best software for a traditional artist to transition over to the digital painting realm.

You can view more of DionJa'Y's work and purchase it at The Art of DionJa'Y. Follow DionJ'ay on Instagram and Facebook!
See more features from our amazing ArtRage artists!
[fp_carousel width="940″ height="200″ items="5″ num="-1″ speed="600″ tag="artist-feature" orderby="rand" post_type="post"]