An Interview With An ArtRage Artist
Paige Fowler (Sour Candy Arts) creates her own distinctive style flavoured with elements of gothic fantasy, manga and fandom.

Who are you? What do you want the internet to know about you?
You can say my artistic career began with nothing more than a scribble when I was 8 years old. To others it might have looked like aimless doodling, but to me, I saw the beginnings of a horse. For the next few years, I worked to improve my accuracy on more realistic proportions.
However my art started to take on more abnormal tendencies after being expose to anime and other TV media such as Sailor Moon and Invader Zim.
With this change, my horse drawing hobby turned into a desire to draw dragons. This in time evolved into creating my own worlds of fantasy populated with whatever creatures popped into my head.
I discovered the direction I wanted to take my art while in high school. I wanted to bridge the gap between dark and abnormal with cute and humorous. This was because I wanted to enjoy the reactions people have when they see my work. This is the direction I still use today.
In order for me to move into the professional field, I applied, and was accepted, to Henderson State University for a Bachelor of Fine Arts. During this time I got to try new forms of art I thought I would never get to try such as oil painting, ceramics, photography, and printmaking. I was also taught how to use Adobe Photoshop and Illustrator. In my final year, I interned at The Fine Arts Center of Hot Springs and had my first art exhibit at Henderson State University. After four years of studying, I earned my Bachelor's Degree of Fine Arts in Digital Arts and Design. Having gained experience in a digital background, I created my Sour Candy Arts Facebook page to assist in gaining commissions.
Where are you from?
I am from the United States. I was born in Baton Rouge, Louisiana, moved to Hot Springs, Arkansas when I was 12 years old, and then moved to Tuscaloosa, Alabama after I got my Bachelor of Fine Arts in Digital Art and Design.
What kind of artist are you? (how would you describe your style and niche?)
My art has been described as highly influenced by my emotions. If I am in a happy/hyper mood, I lean more towards the anime/manga style, and draw something adorable, whimsical, creepy, or mix of everything. If I'm feeling down or anxious, I lean towards the more realistic style, pastel colors, expressionless faces and surreal images.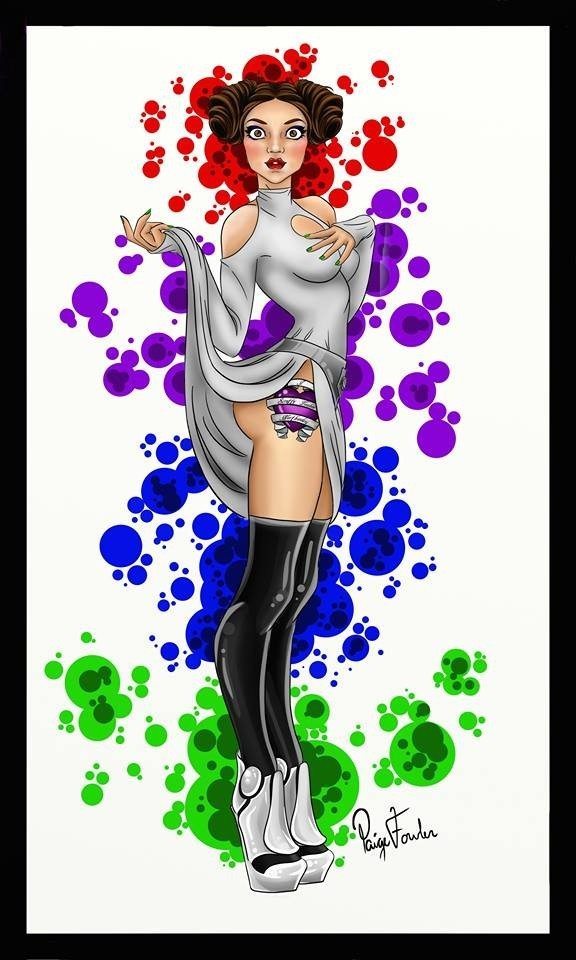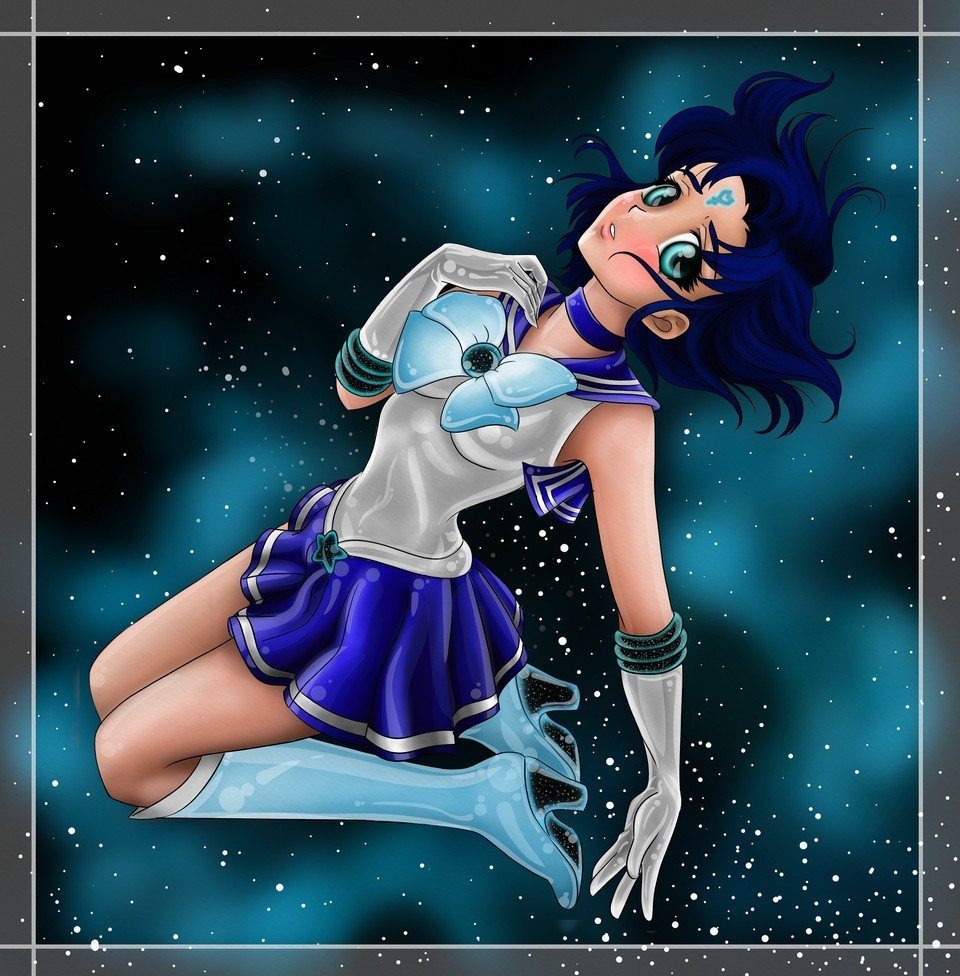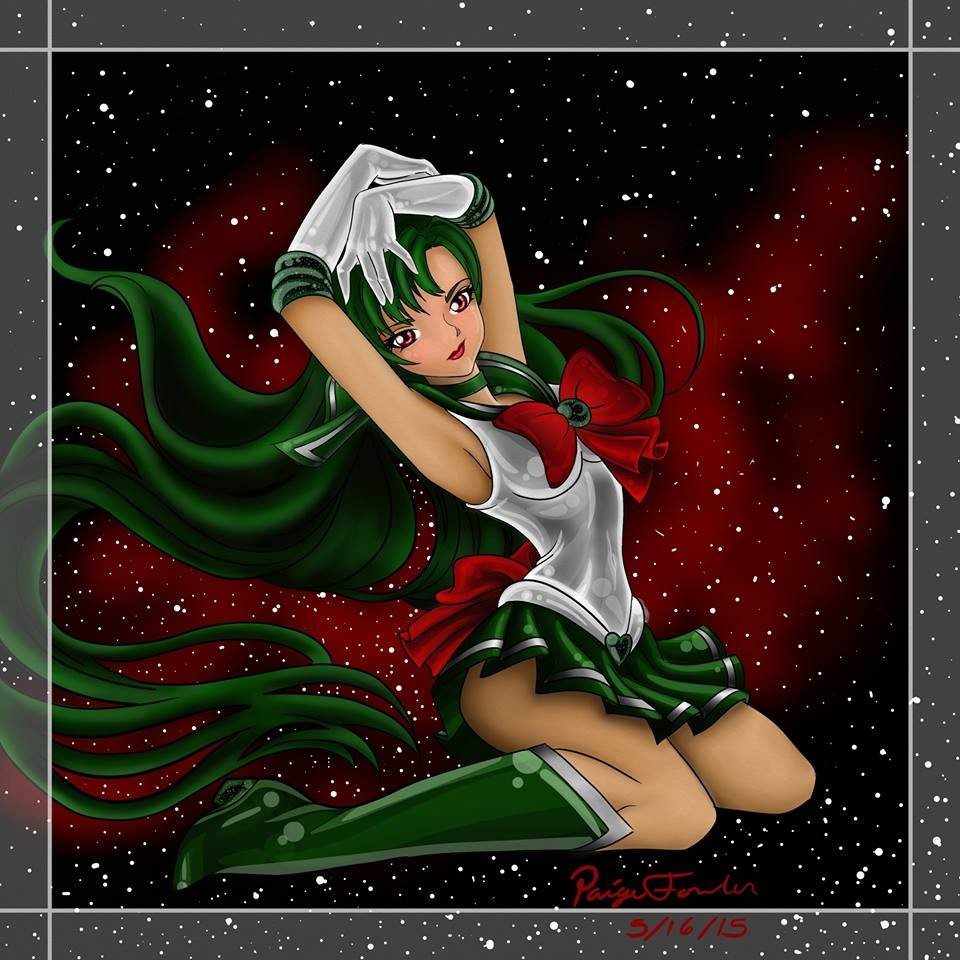 My sister inspires a lot of my work with her hyper and care free attitude. Some of my characters are either a cartoon version of her or expresses her attitude. Outside of that, I have designed tattoos, created anime/manga style characters, and fan art. Right now, I don't feel like I have enough of the dark theme that I crave to have in my work, so I am currently experimenting with a dark candy carnival theme.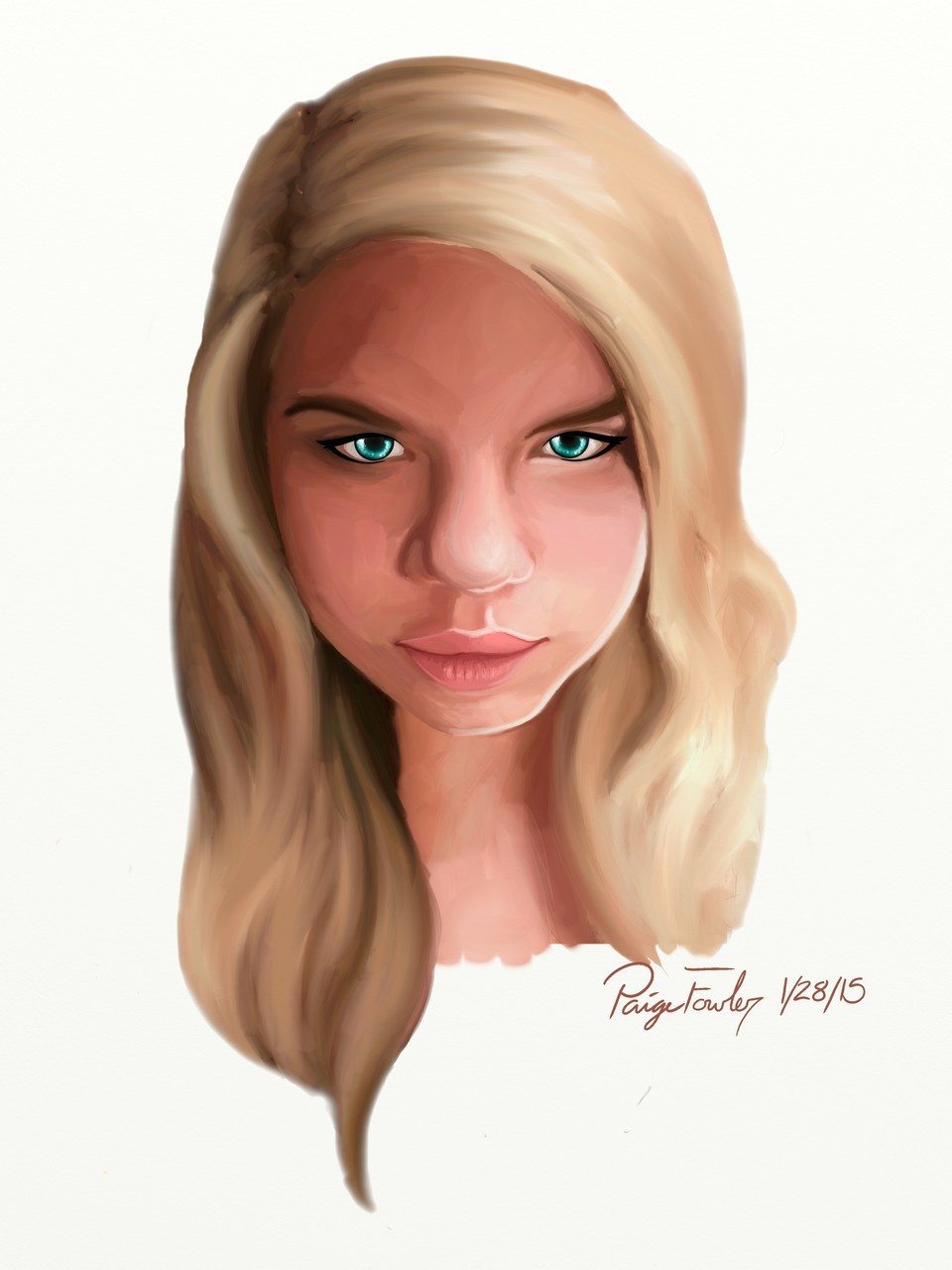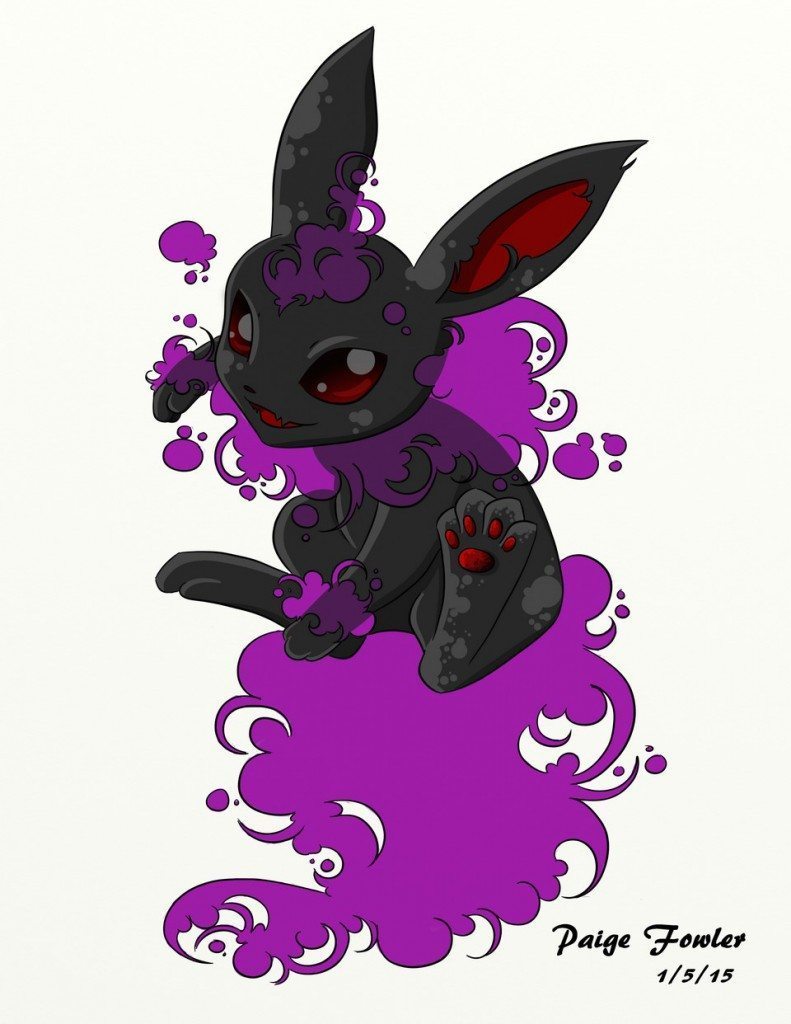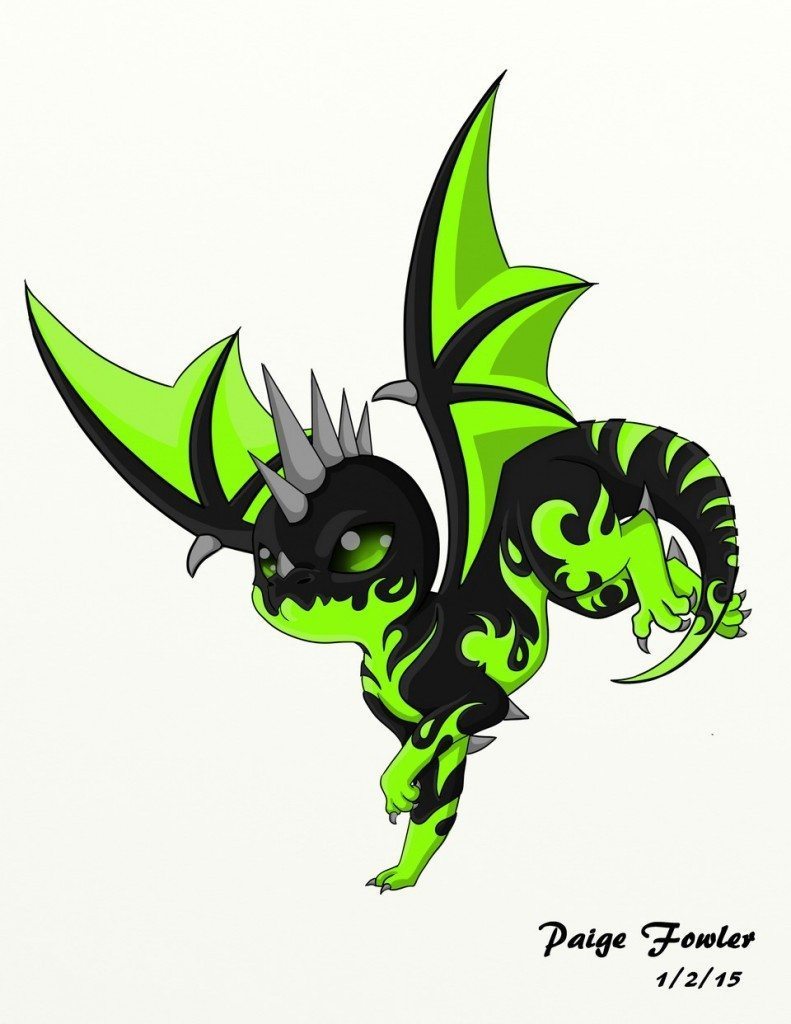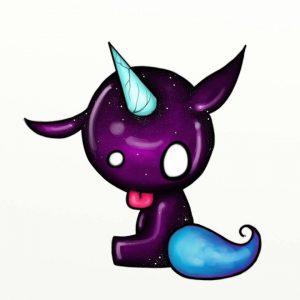 Do you come from a digital or traditional art background? Do you use other programs or traditional media?
I come from a traditional background. I have experience using a wide variety of traditional mediums, but my favorite by far is Prismacolor. Currently, the only digital painting program I use is ArtRage.
How long have you been using ArtRage?
I have been using ArtRage for 3 years.
How did you come across the program?
I first found out about ArtRage when I bought my first drawing tablet, Bamboo Splash from Wacom. My tablet came with ArtRage 3 and I have been using it nonstop ever since!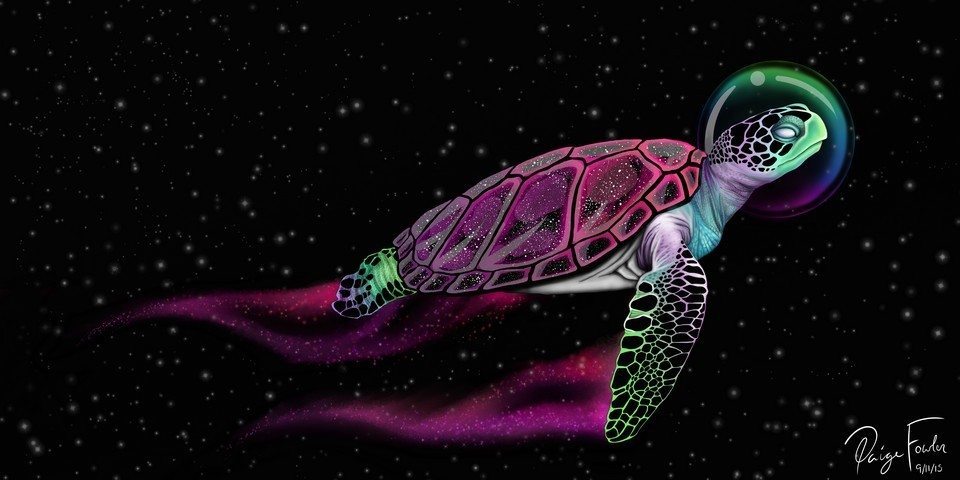 What ArtRage works or projects are you most proud of?
Skull Punk Princess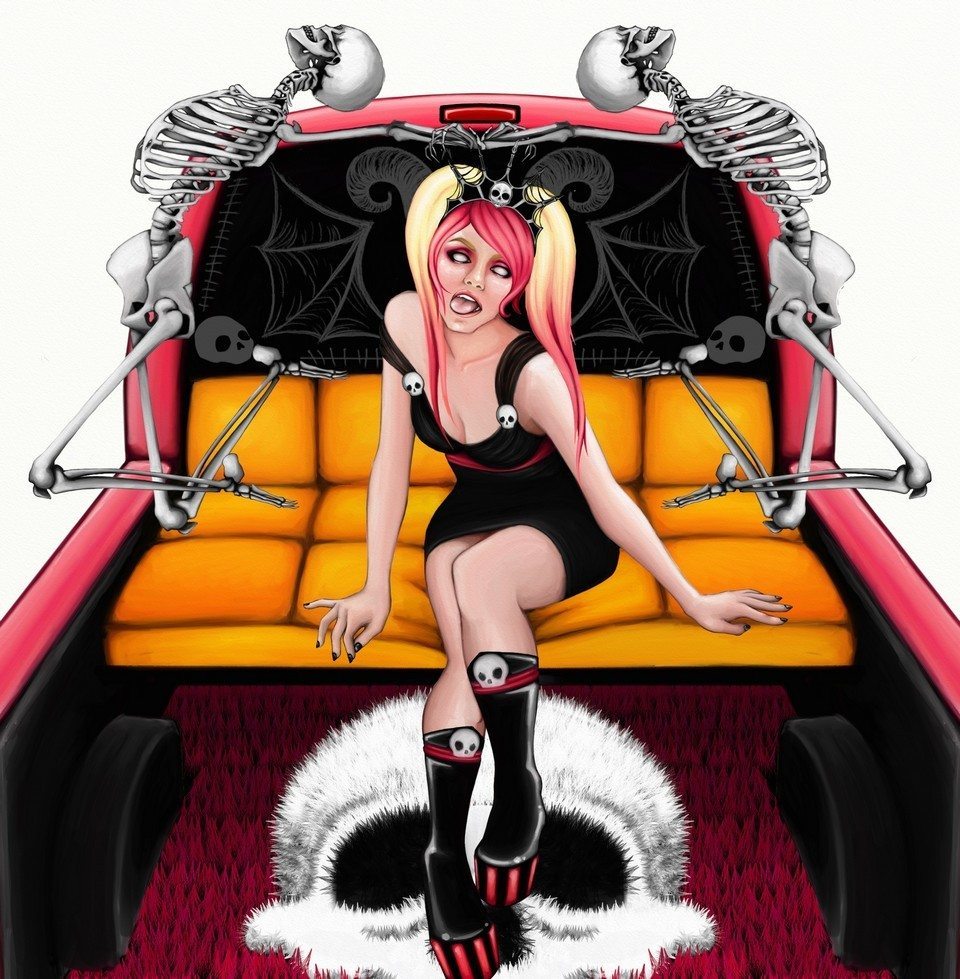 This is one of my favorite pieces inspired by my sister. I wanted to create the perfect character that overly exaggerates her attitude. Here, she is basically the ruler of the dead, specifically skeletons. Her throne is a decked out, hot pink mini truck, complete with a comfy sofa and furry rug in the bed of the truck. This is one of my more elaborated pieces and has taken me a year to complete, and I would still like to add more to it in the future.
Cotton Candy Skeleton Girl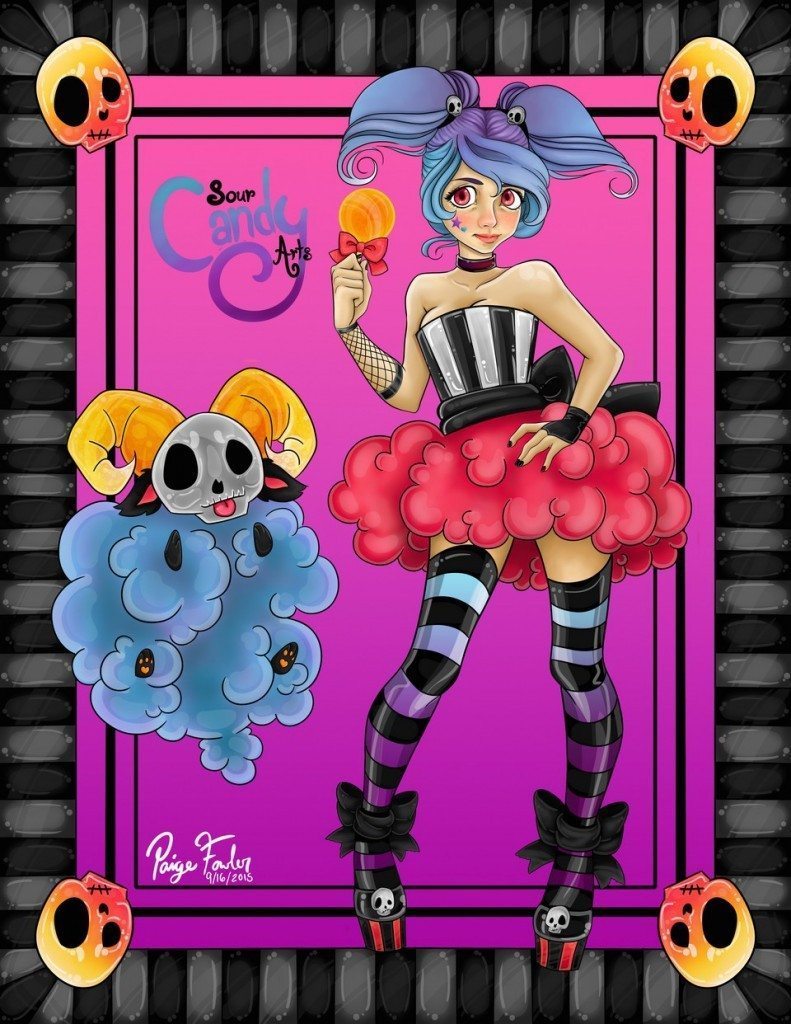 I had the most fun working on this piece. I have been wanting to make a series of punk candy themed girls for years now. That is how I came up with the name Sour Candy Arts.
This illustration was used for the Creating A Manga Illustration in ArtRage tutorial!
Lost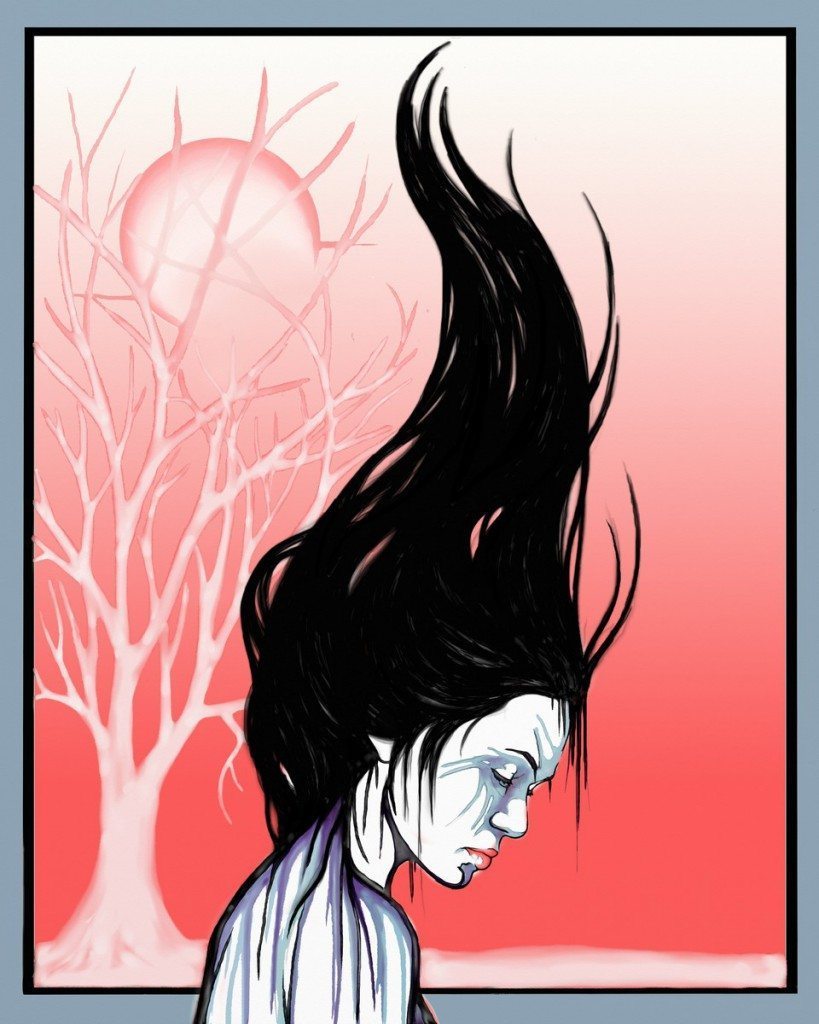 This is the first piece to the senior show I had back in college. I was experimenting with the watercolor brush and I really love how this one turned out. This was everyone's favorite at the show.
How do you choose what to draw?
It really depends on what mood I am in and whether I am drawing for myself or for someone else. I never draw without listening to music, so music has a huge impact on what I draw. I listen to a lot of weird and unheard-of artists. Recently, I have been listening to Purity Ring, Melanie Martinez, and Apparat. Martinez During my Cotton Candy Skeleton Girl I mostly listened to Melanie.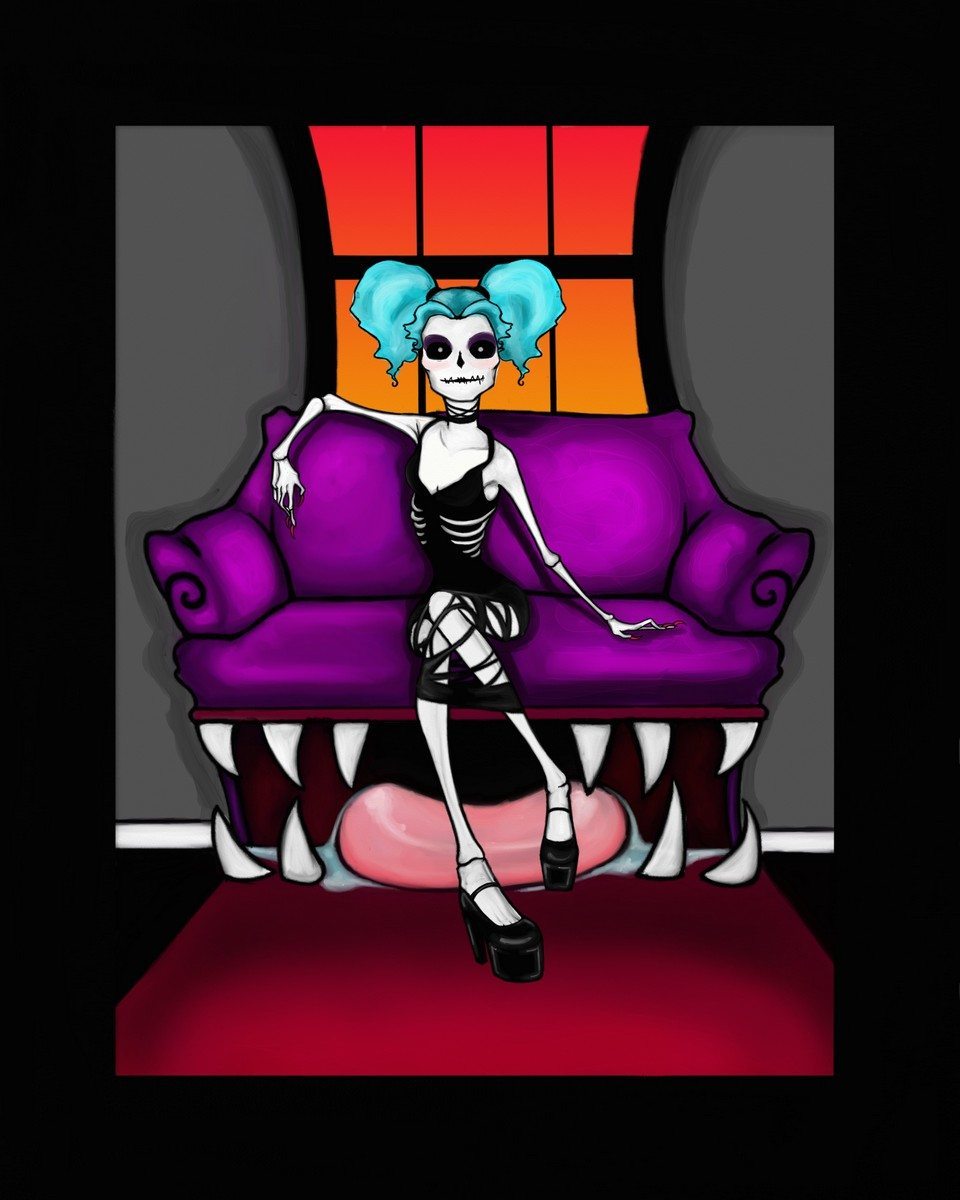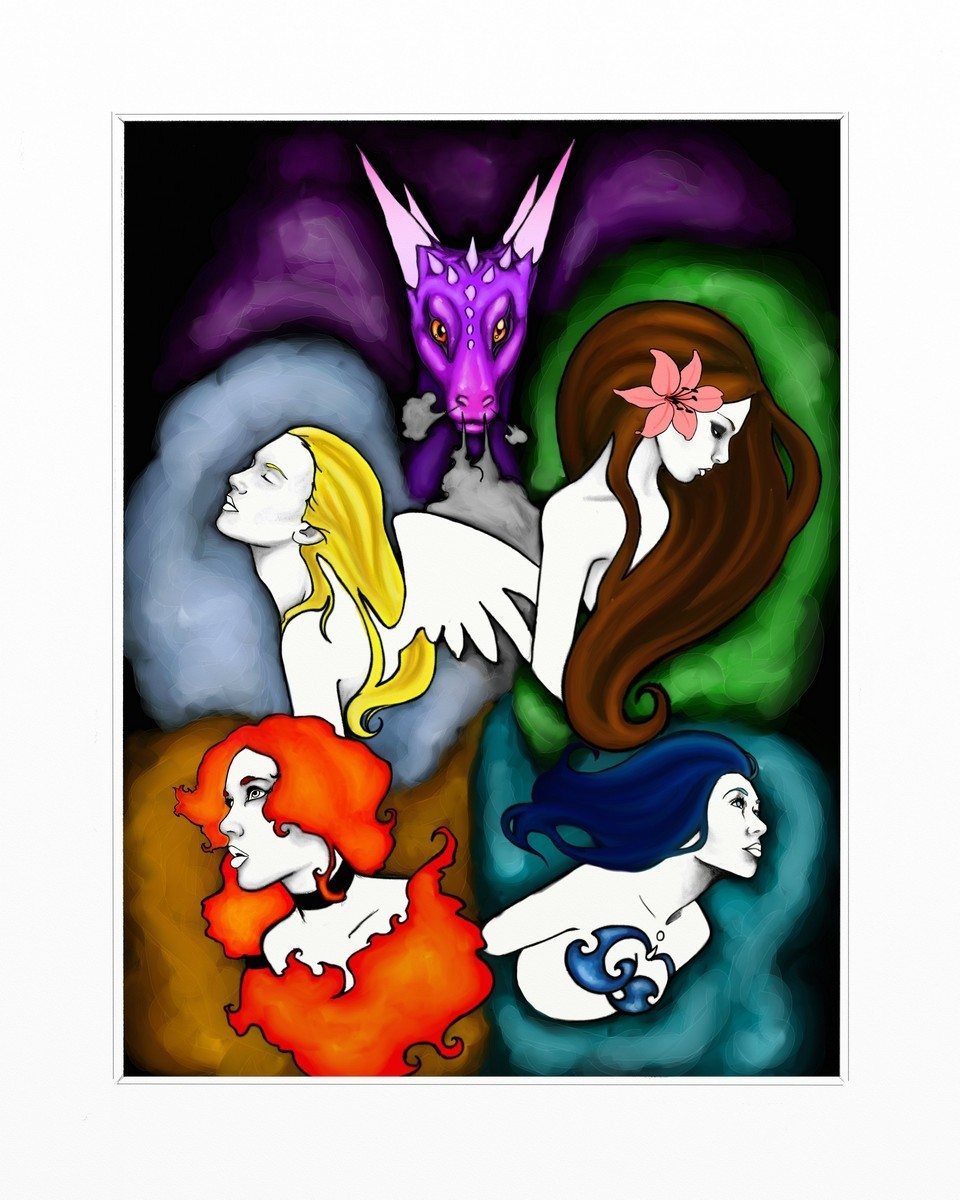 Are you trying to tell a particular story/convey a certain meaning, or just basing it on what looks good? What response do you want from people?
Ever since high school, I have been wanting to create whatever my heart desires. I would like to have multiple series on different themes such as; punk candy girls, skeleton girls, intergalactic sea creatures, mermaids based off of different sea creatures, dragons and fairies based off of the elements, the list can go on forever. Other than that, I would like to make a more serious series based off topics like depression and anxiety.
I kind of feel like some artists are being forced to draw to please others. Instead of worrying whether or not people are going to like your work, I would like to inspire people to just do what makes them happy. The more fun I have with a piece, the better it turns out. If I sent all my time making art based off of what others think it should be, I would never be happy with any of it. Creating art should be fun and exciting. I really enjoy it and could not possibly live a happy life without it.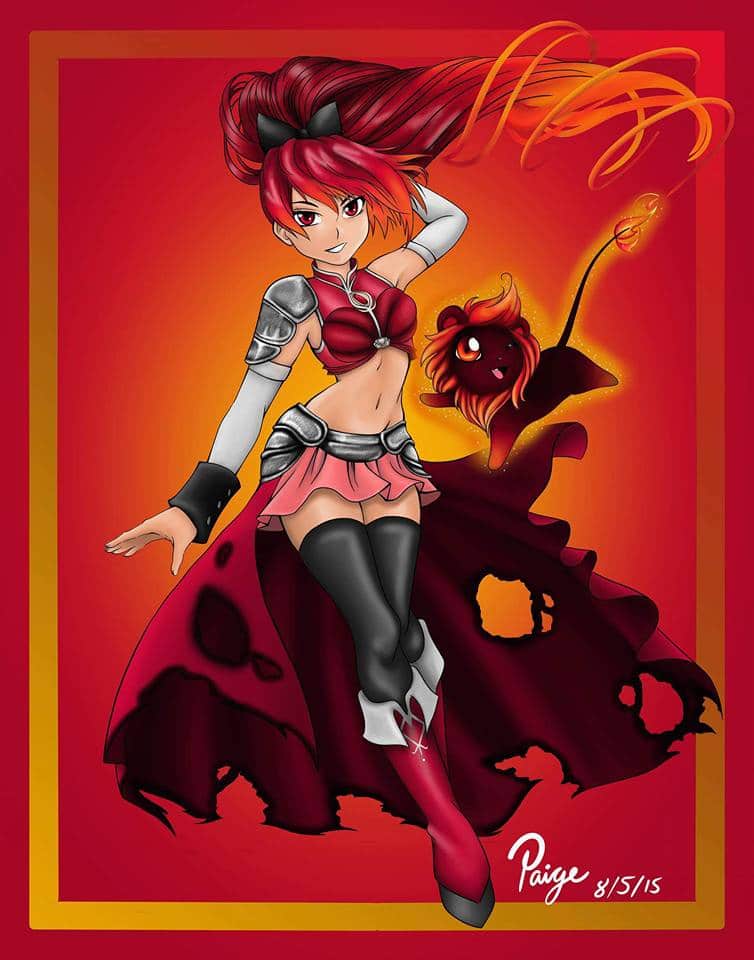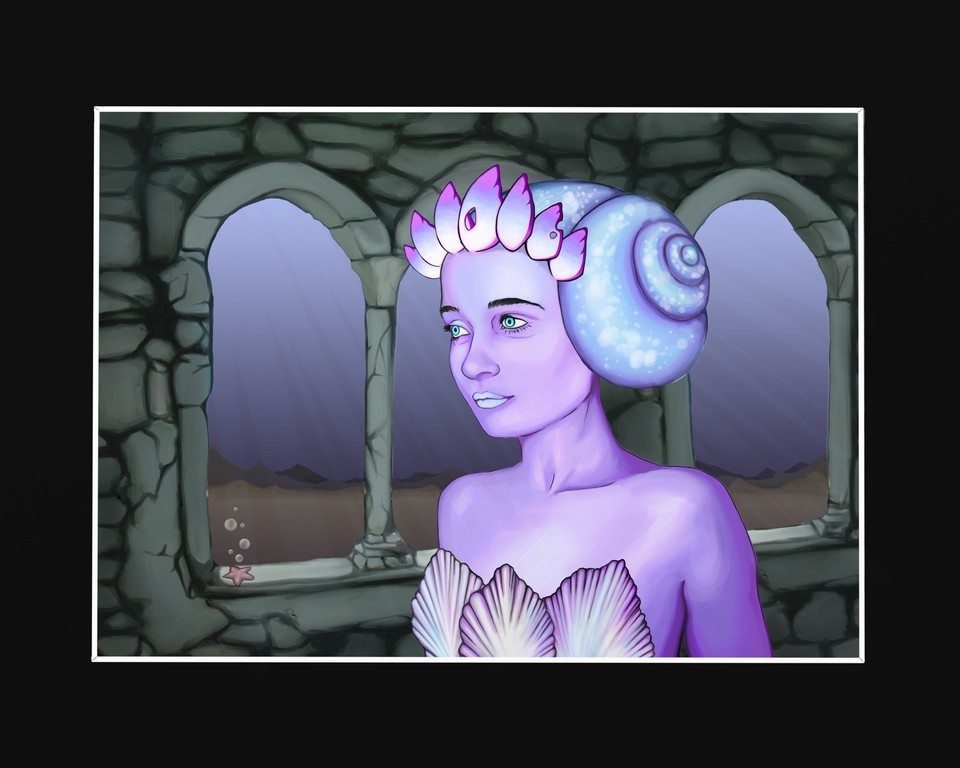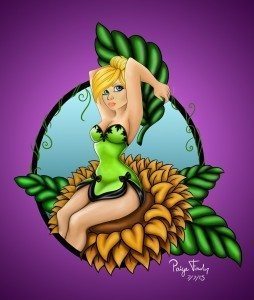 Why do you use ArtRage?
With ArtRage, I feel like every tool I need is right there and ready for me to use. I can find all of my tools, it's simple.
Where does ArtRage fit into your workflow?
Other than sometimes starting out with a sketch on a piece of paper, I use ArtRage from beginning to end.
What are your favourite ArtRage features?
Grid, stencils, and paint symmetry.
Least used?
Stickers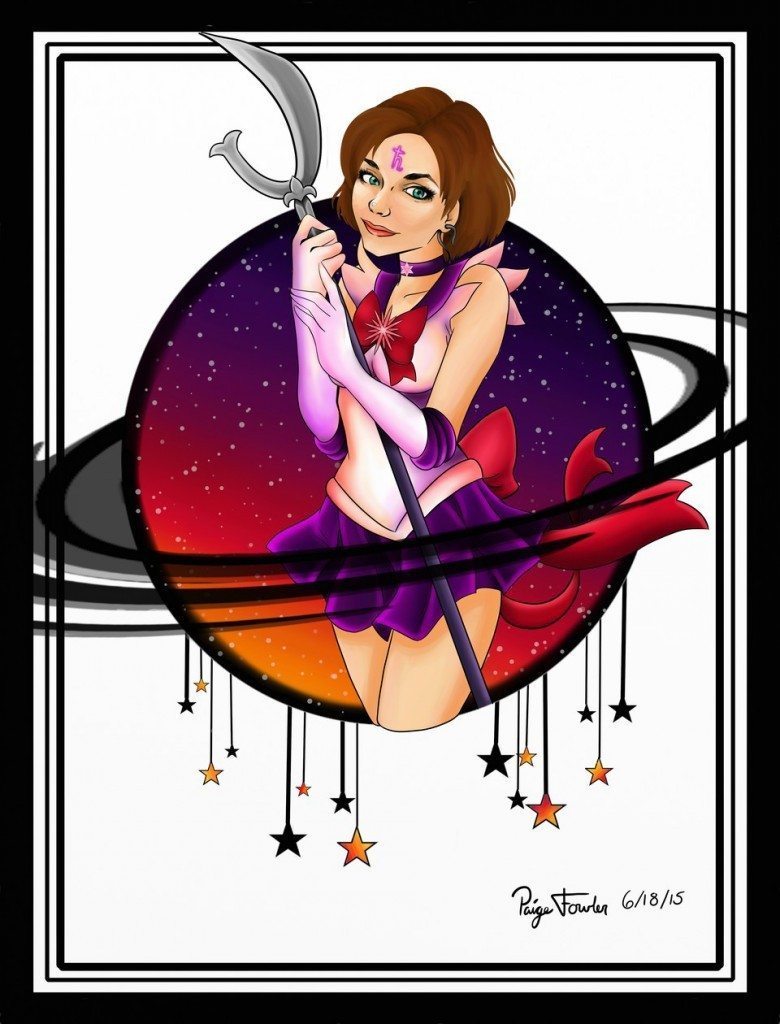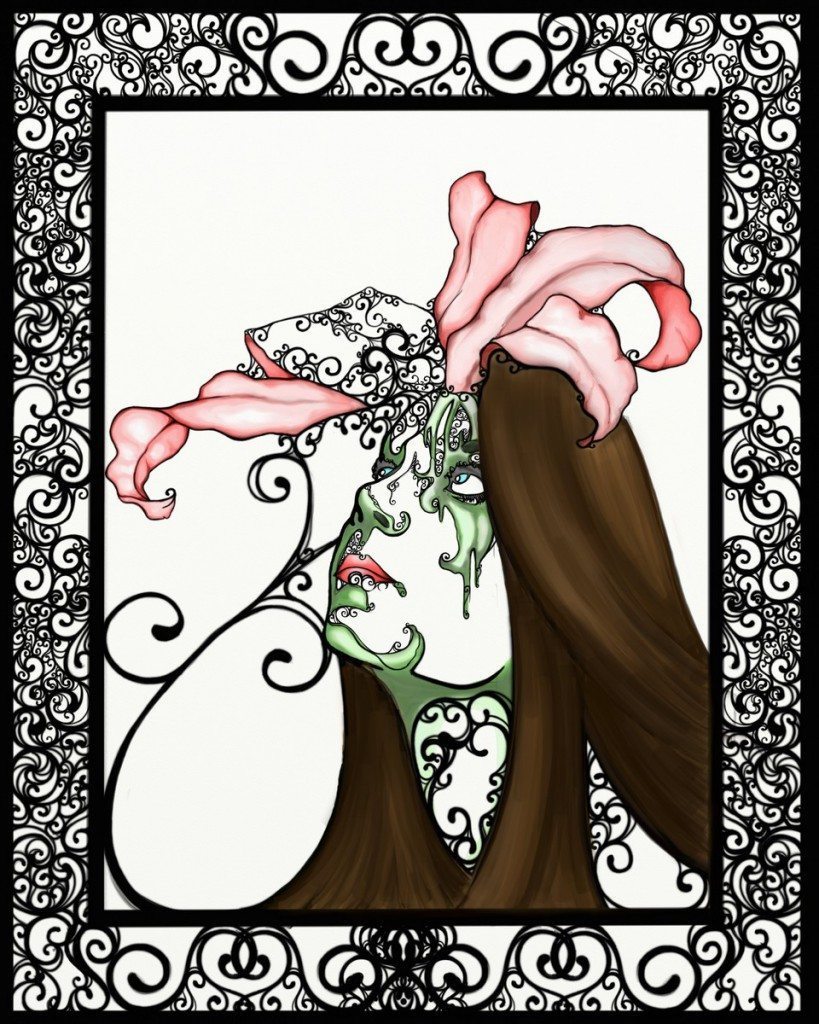 Do you have any tips for other artists who might want to do the same thing as you?
Although it works great on my laptop, I would recommend using it on a desktop for larger files. The larger my paintings are on my laptop, the slower it seems to run. It takes longer to load and save my progress. When I use ArtRage on a desktop, it runs flawlessly.
Any ArtRage specific tips?
Make sure you are on the right layer before using the fill bucket!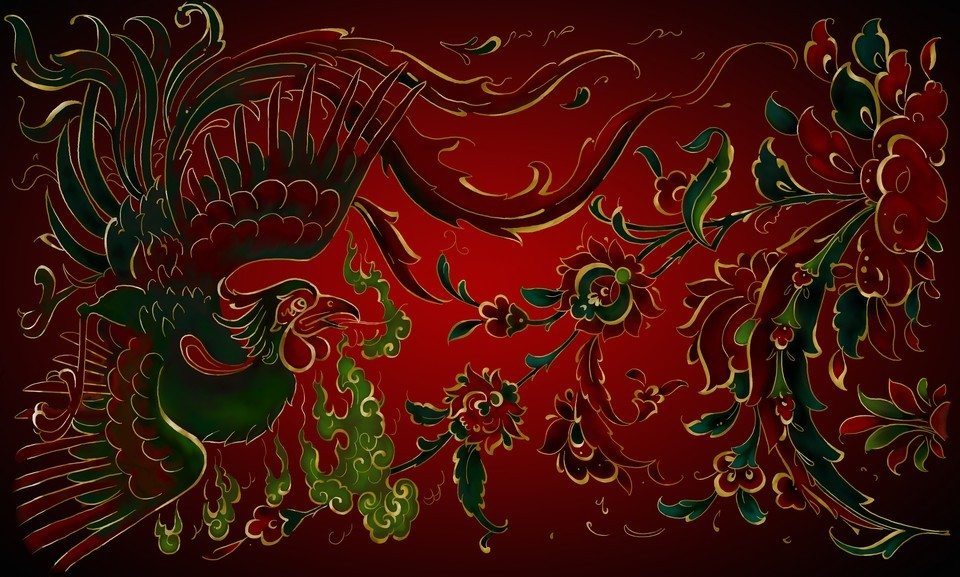 Is ArtRage suited to professional artwork?
Yes, definitely!!! I have become addicted to ArtRage and cannot imagine me using any other digital painting program. I love that it is very straight forward and simple to use. Just open up the program and get started!
See more of Paige Fowler's art (and commission her) on Facebook as SourCandyArts and check out her manga illustration tutorial!
See more features from our amazing ArtRage artists!
[fp_carousel width="940″ height="200″ items="5″ num="-1″ speed="600″ tag="artist-feature" orderby="rand" post_type="post"]