An Interview With An ArtRage Artist
Phil Galloway is a portrait artist from the UK who brought his rich, impressionistic, brushwork and traditional oil techniques with him when he made the shift to digital. He is becoming increasingly well known for sports illustrations and magazine covers, and painted one of the official images used for ArtRage 5's release.

Who are you? What do you want the internet to know about you?
I am a contemporary fine and digital artist who specialises in portraiture with a focus on expressive realism. I have a Masters Degree in The History of Art that has helped to shape my own artistic style. Proud father of two beautifully messy children, lover of the outdoors and a keen beard enthusiast! I have produced digital paintings and illustrations for the likes of Microsoft, Nike, Nokia, Puma, WWD, Sport Mag UK and BT Sport, whilst also continuing with my fine art work when I get the chance!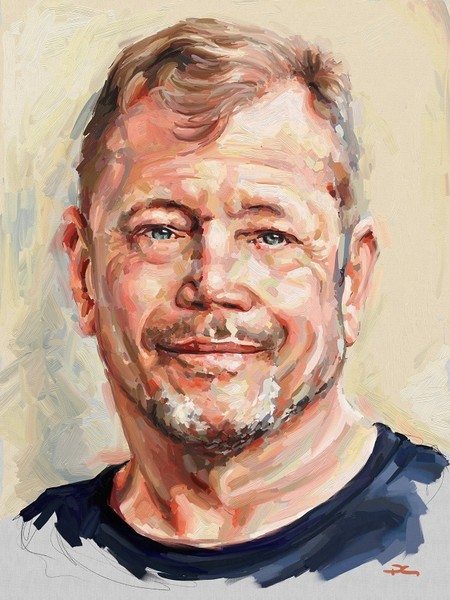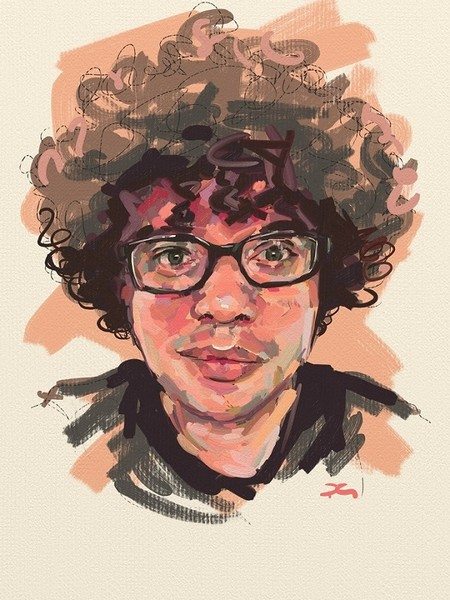 What kind of artist are you? What kind of subjects do you draw?
I am mainly a portrait artist, although some of my new upcoming work has gone down the abstract landscape route. I like my work to be loose and expressive where the textures and brushstrokes are very much on show and add to the overall aesthetic. I don't want my digital work to be so smooth it screams computer generated, nor do I want it to be photo realistic. I enjoy using swathes of colour and to challenge the viewer to look closer and hopefully enjoy the subtle details or textural application.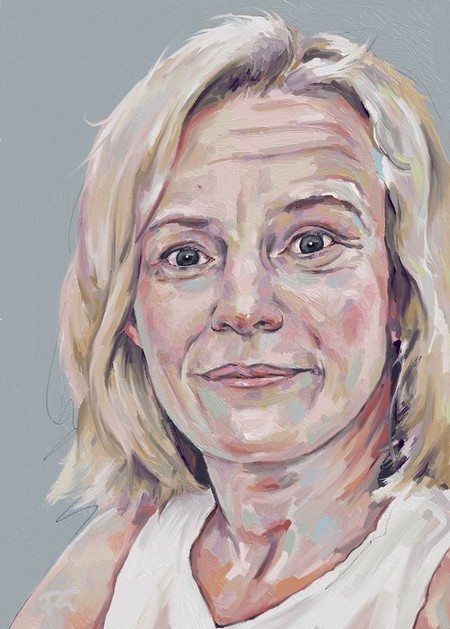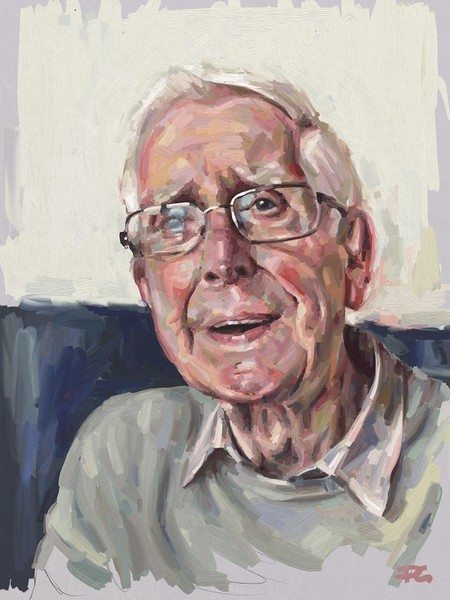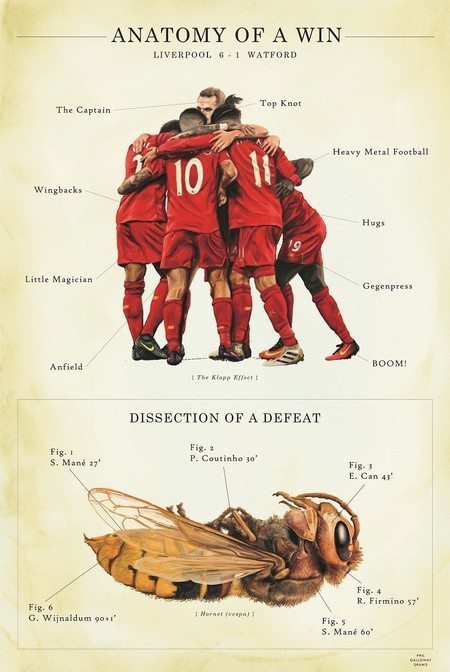 Do you come from a digital or traditional art background?
I have come from a traditional art background where I mainly worked in pencil and acrylics in a detailed and precise manner. It was only by chance that I dabbled digitally when I switched mobile phones and tried an art app on the bigger screen. This opened a whole new world for me and I just began to teach myself on each app or program and slowly developed my style on them. I think my degree in Art History has helped in this field as well, as I have drawn on my knowledge of the old Masters work along with a vast array of abstract artists and tried to implement these styles and skills in the digital platform.
Do you use other programs or traditional media?
I have a few other programs such as Fresh Paint, Bamboo Paper, Sketchable, Clip Studio Paint and Photoshop, but Artrage is mainly my go to program for all my editorial and commission based digital work. I still paint and draw with pencils and oils and love to get messy with charcoals every now and then.
How long have you been using ArtRage?
About a year and a half.
How did you come across the program?
I'd heard about it but never got round to actually trying it out until a friend and fellow digital artist said I should really give it a go as he thought it would suit my work. I guess he was bang on, so thank you Paul!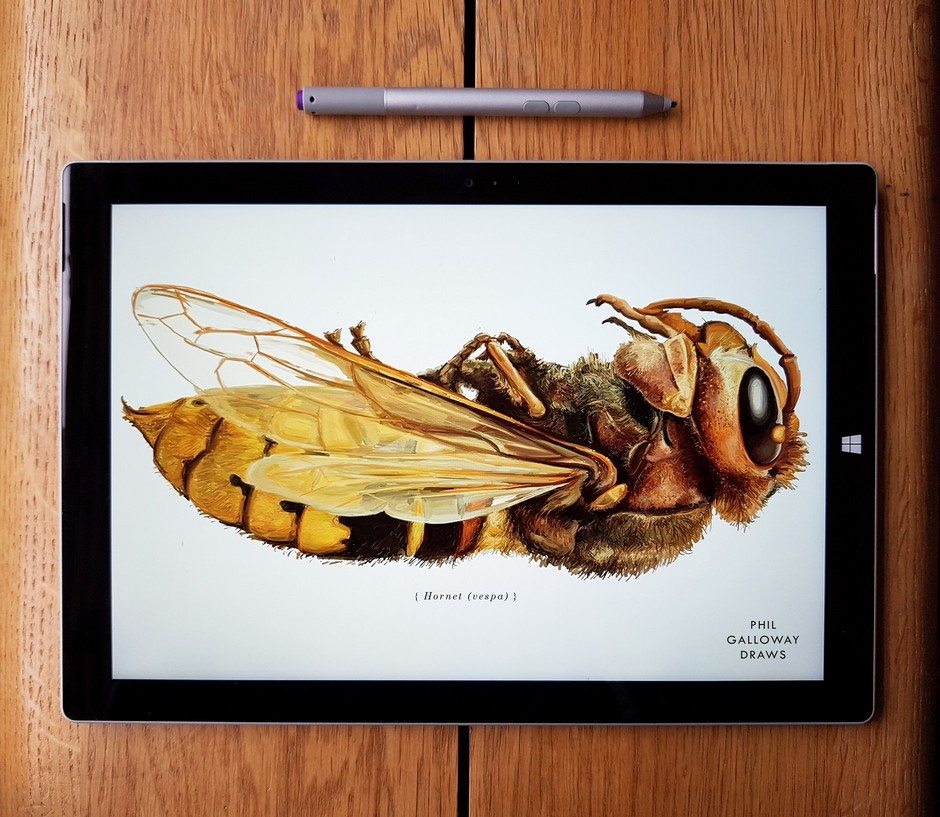 What ArtRage works or projects are you most proud of?
Oof! I'm proud of them all really but there are a few standout images that have massively helped with my career. I was commissioned to paint a reworked Baroque version of the great 'David and Goliath' by Caravaggio for a football magazine cover. It was a fantastic brief for me with my art history background, but a tough undertaking which challenged my fledgling ArtRage skills at the time. I learned so much creating it, from utilising layers better, looking at textures and paint thickness, and trying to achieve the subtle chiaroscuro of light and dark but with pixels. It not only sent me on a completely different career path of sport art, but has opened so many doors for me as people really do seem to remember it as something completely different.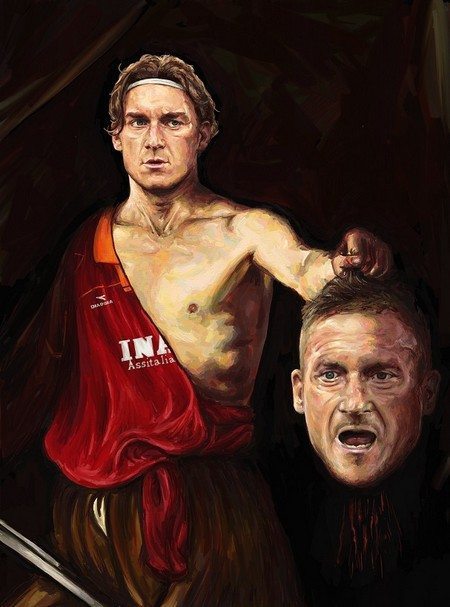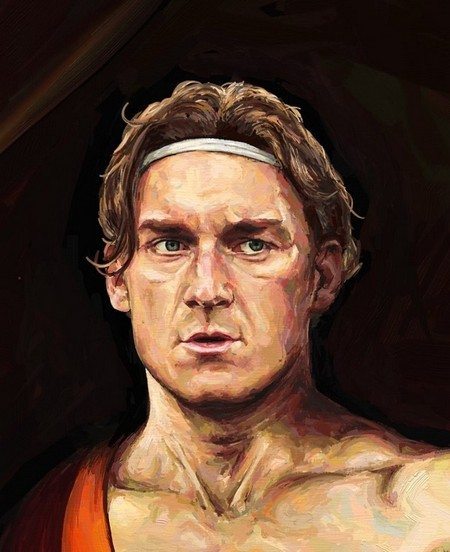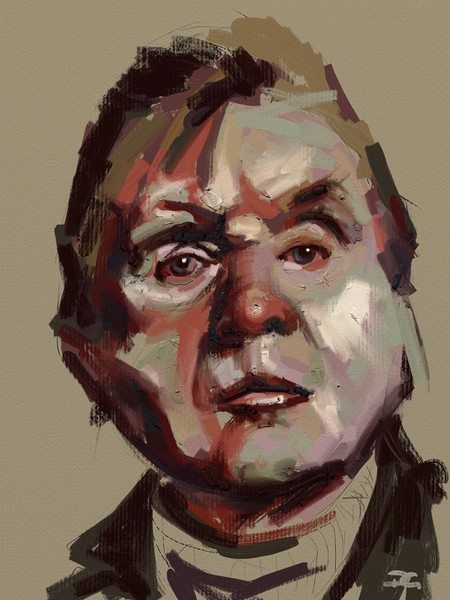 Another painting which seemed to herald a change in my work and a stylistic jump forward was my very loose painterly portrait of Francis Bacon. I wanted to paint something quickly and roughly and get as much texture on the rough weaved canvas as I could. The brushstrokes were meant to hark Bacon's own work, but really I found it was just the way I wanted to paint that was coming through. The limited palette and use of paint directly from the tube, aggressively smeared, chopped and cut into set off so many ideas in my head and taught me techniques I use in so much of my work.
How do you choose what to draw?
Most of my time is taken up with commissions so I am asked to draw people, pets etc but in my own style which is fantastic as looking at a blank canvas with no idea what to paint can be quite daunting. For my own personal work I am progressively getting looser and more abstract and am happy to tackle any subject or scene. Sometimes I see a face in a book or online and just go for it. Other times I just begin by making shapes on the canvas and seeing where they take me. By not worrying about the final result and just concentrating on the experience of applying the textures and colours I find my art is liberated and I enjoy the process way more!
Are you trying to tell a particular story/convey a certain meaning, or just basing it on what looks good? What response do you try and get from people?
I'm not trying to tell a story or meaning, but want the application, colours and gestural strokes to evoke memories, feelings and emotions to the viewer beyond just being aesthetic. If a piece of art can stir an emotion be it disgust or elation beyond just being a twee 'oh that's pretty!' then it is doing its job.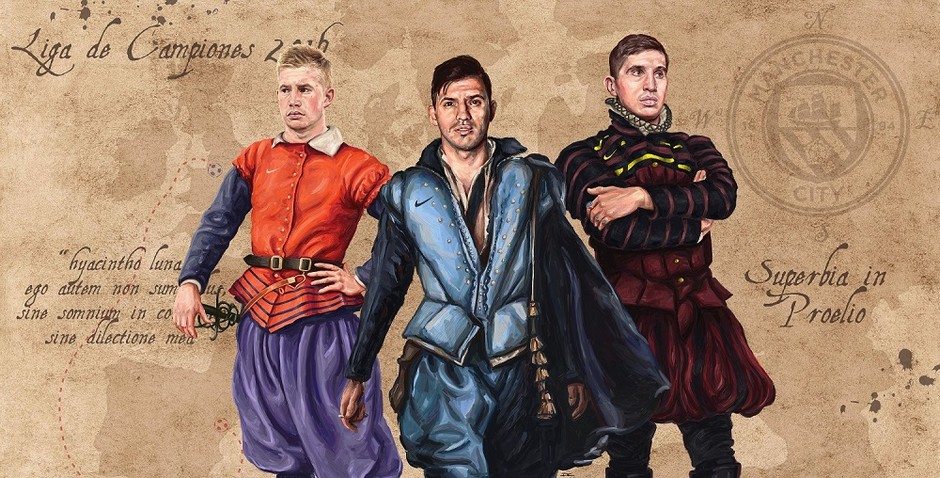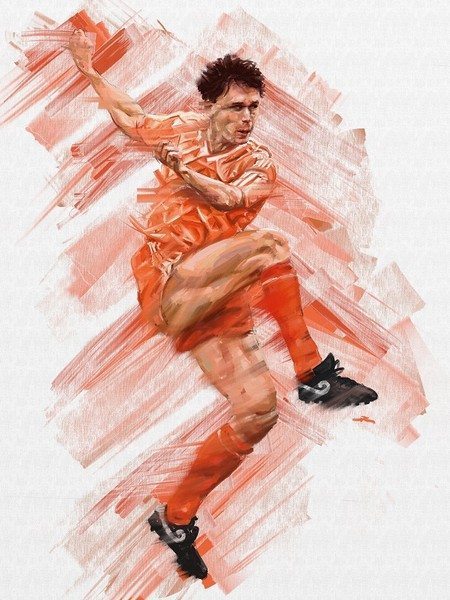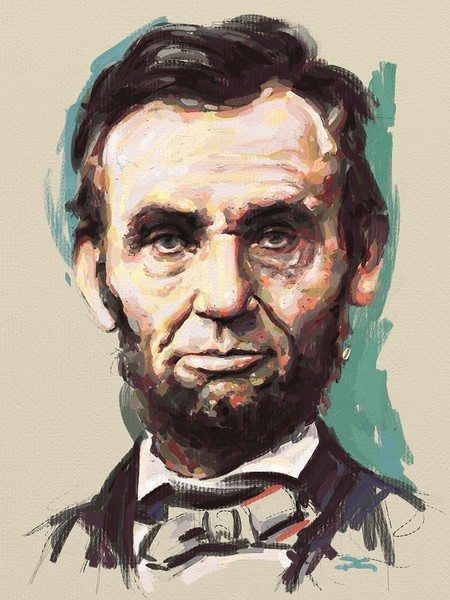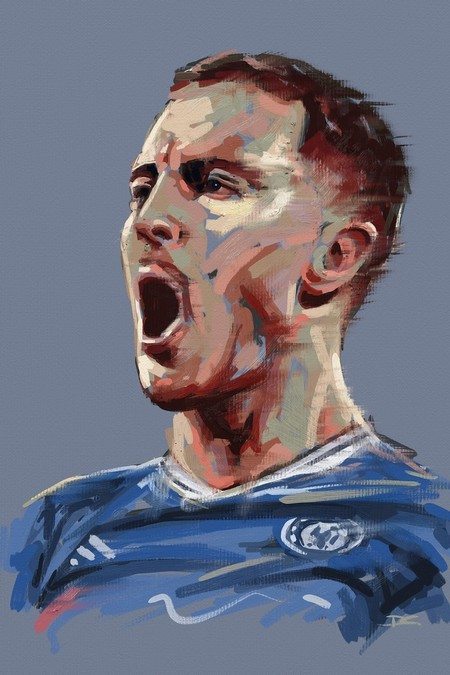 Why do you use ArtRage?
Artrage is quite simply the most realistic paint program I have found so far. The malleable texture of the paint combined with the plethora of options make for a realistic experience for novice and professionals alike.
Where does ArtRage fit into your workflow?
For most of my digital pieces and commissions I use ArtRage from start to finish in my workflow, from doodle and sketching to final painted piece. I then usually export the file to a Photoshop file if I need to monkey around with any elements or sizes etc.
How would you normally paint a picture? What is your process?
I begin with very rough thumbnail sketches which then become more fleshed out doodles. I use these as reference points and try to sketch out the shapes and faces using the default pencil tool. I then introduce a very dry layer of blocking in paint with the loading of the brush set to between 3-7%. This layer is usually very loose and painterly with lots of colours laid down to act as a base for the thicker paint to sit on. With the brush loading increased to around 25-35% I then introduce thicker paint on a new layer. I try to keep the strokes choppy to create interest and movement and work the larger areas first then deal with the detail later. I finish by adding texture either on top of the paint in a new layer or below all the other layers making the paint bulge and ripple above it. All that's left to do is sign and save!
What are your favourite ArtRage features?
It's all about the paint!! The options surrounding loading, angle, thinners etc just add to the experience but ultimately where ArtRage shines and wows people is the reactive nature of the paint on a surface.
Least used?
My daughter loves the gloop pen, glitter tube and stickers but I haven't had too much use for them so far!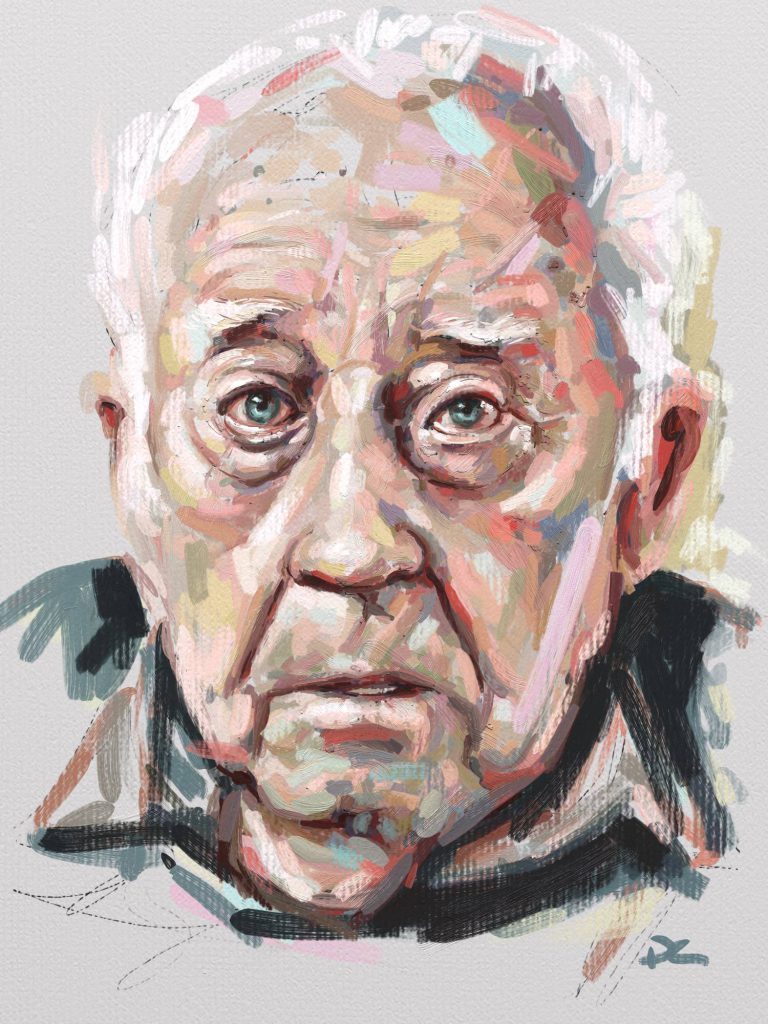 Do you have any tips for other artists who might want to do the same thing as you?
Practice, experiment, enjoy! Don't be afraid to try new things as there is no wrong or right, there is only the way you do it! Watch videos of others work if it helps and take away the knowledge that's relevant to you, but ultimately the best way is always to forge your own path and to enjoy the journey!
Any ArtRage specific tips?
If your painting is a little flat and dull looking open up a new layer and drag it underneath all the others. Load your brush or use the paint tube and go crazy across the canvas. Drag the paint with the knife and push strokes with the brush that follow the strokes you've used in the layers above. This should not only make your finished painting look more like a fully textured oil painting with peaks and troughs and paint mounded up in areas but should make for a more interesting piece overall.
Is ArtRage suited to professional artwork?
Yes indeed! I have used Artrage on huge campaigns with the likes of Nike and BT Sport and it has never let me down or caused issues with the client.
---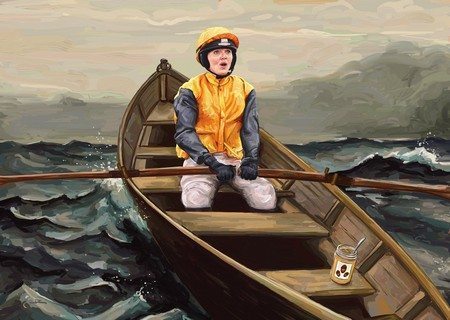 Learn From Phil Galloway
Phil Galloway has published a number of tutorials in Paint & Draw magazine, offers a (members only) course at Pencil Kings, and tutorial videos on YouTube.
He also recently won Sky TV's Fake! The Great Masterpiece Challenge and you can learn more about him in his interview with Pencil Kings
See more of his art and follow him on:
See more features from our amazing ArtRage artists!
[fp_carousel width="940″ height="200″ items="5″ num="-1″ speed="600″ tag="artist-feature" orderby="rand" post_type="post"]