What exactly are the ArtRage artist features?
Regular visitors to our website will have noticed the frequent artist features that we run, spotlighting specific ArtRage artists and their fantastic artwork.
[fp_carousel width="940″ height="200″ items="5″ num="-1″ speed="600″ tag="artist-feature" orderby="rand" post_type="post"]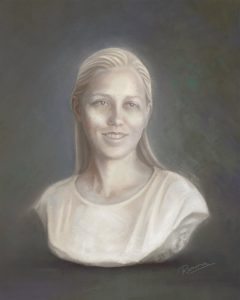 The artist features are essentially a combined interview and art feature intended to showcase the amazing artists using our program, promote their art, books, projects, and galleries, and demonstrate some of the the various techniques and options that ArtRage offers. Aside from promoting our software and our artists, they are intended to inspire other artists and are also used as an educational resource in art courses.
We use a fairly standardised list of questions intended to give a thorough overview of each artist and their approach, but we encourage individual artists to answer however they feel comfortable. Everyone is different, and some have a lot to discuss, while others prefer to let their art speak for them.
There is a small, but growing, list of multilingual interviews from artists who are willing to take the time to provide answers in their native tongue, and we are trying to provide more to cater for our international community.
You can find all the features in one place here: www.artrage.com/featured-artists
How do I become a featured artist?
Normally we specifically invite artists to be featured, but we've been getting an increasing number of questions about how we pick our featured artists, and how to become one, so hopefully this post should give you a place to start.
To become a featured artist you need a combination of the following:
To paint with ArtRage (this is mandatory!)
To be findable and contactable
To have art that's really good
To have a decent portfolio of art (several good pieces, at least)
To offer a unique approach or generally add to the variety of our artists
To offer useful tips or a relatable approach
To have an awesome project worth spotlighting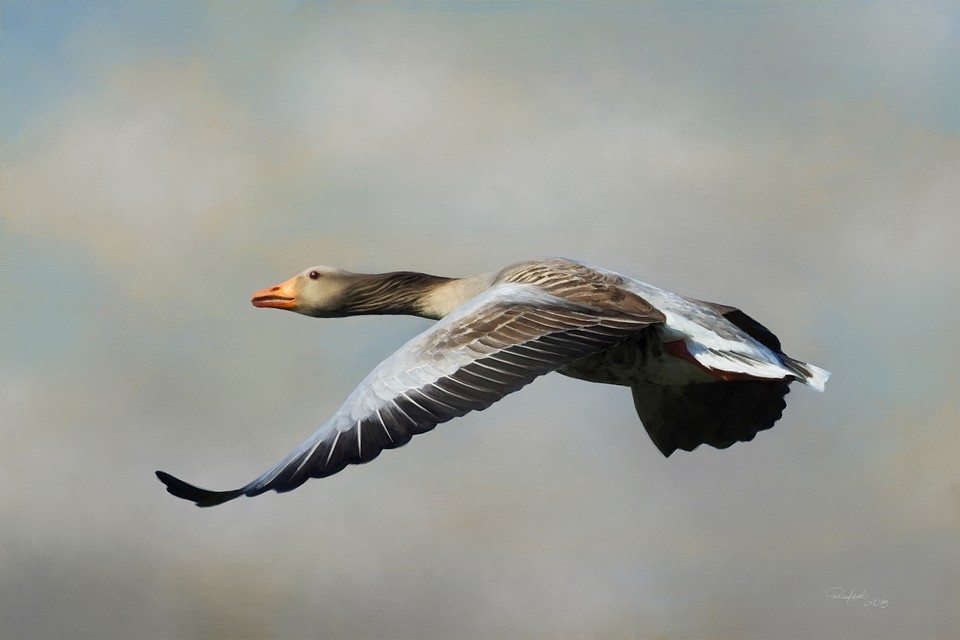 The Long Version
We've covered the points above in more detail below…
To have art online where we can see it
We generally approach artists online as we come across them via Google, social media, art websites… anywhere we might be able to view your body of work. If you're tagging ArtRage on Twitter or Facebook or Tumblr, your chance of getting found goes way up – but we do look around for artists we might miss otherwise. If you think we might not have seen your work, you're welcome to post your art somewhere with a link to your gallery – we look at everything! If you don't really have an online presence, you can email us a selection of artwork, but it's going to be harder for us to get a good idea of whether we want to feature you.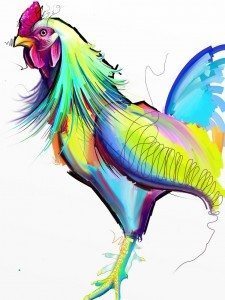 For it to be clear that you use ArtRage
We often see fantastic artists, but aren't sure if they're using our software and don't want to get your, or our, hopes up! Mixed media and software is fine, but you have to use ArtRage for a significant amount of the artwork we will feature, and to be able to discuss how you use it for the benefit of other ArtRage users.
Enough good art to be worth featuring/a good time to shine a spotlight on you
This is going to be a big spotlight on your work so you want it to use really, really good pictures that will encourage people to read it and visit your website and will still represent you well in a year or two. Will whatever you send us really capture what you're about? Or will you have far more to offer in a few months?
We need at least five pictures for a feature and more is always better. We're also going to be encouraging people to visit your online gallery, shop, social media, and any other sites you have, so it's worth making sure you have something for people to see when they visit.
If you're still noticeably improving, or only have three good pieces in ArtRage, or have just picked up the program, then it's probably not the best moment to feature you. Even if the art you have is amazing. Even if you just did something really cool. That doesn't mean that we don't want to, but it means that we might just keep an eye on your progress, or check your gallery in a year (we have a long list of artists that are 'probably worth featuring at some point' or 'we definitely want to feature next time we need another artist of this type' or 'I wish they would hurry up and paint some more pictures so we can feature them properly'). Sometimes we can't specifically articulate whether you're 'good enough', we're looking at your art and deciding that yes, your art is great, but it's going to be fantastic if we come back later.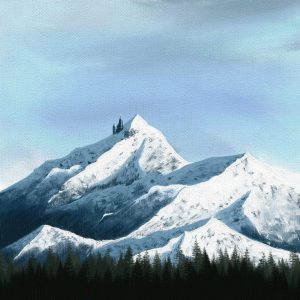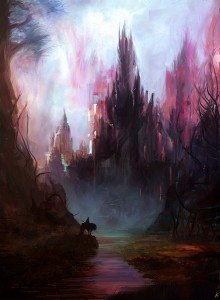 You need to be contactable!
If we can't contact you, then we can't invite you. Email is best, but sometimes our emails to people never get answered, so we don't know if you received it. If you have a contact form on your website, please make sure that it actually works. Otherwise we need a private way to get hold of you and share a contact email for our staff. We'll try different sites if we have to, but sometimes we just can't find a way to contact people. If the only way to get in touch is to use a personal account on a site (rather than the official page), then we might not get in touch at all (Facebook is particularly bad for this – we can't message you from the official ArtRage page unless you contact us first!).
If you did get an email from us and found it in your spam folder or an old email account months later, or you just got distracted or intimidated and put off answering, please drop us a reply! We'll still be interested in featuring you, but we're not going to keep emailing you unless we're very sure that you didn't get the first one (because nobody likes spam).
If you want to drop us a note or a comment somewhere saying 'hey, this is my gallery, all this pictures use ArtRage', then great! We just can't promise we'll do anything other than look – or if we do, that it will be any time soon.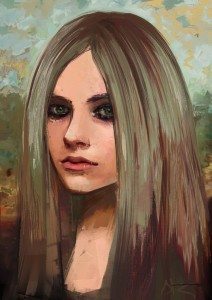 We need to be ready for you
You can set up the perfect website with a prominent contact form and pages of awesome art, but sometimes the timing just isn't right.
Sometimes we're just looking for artists that are different from whoever we've recently featured, to offer variety to our users. Sometimes we need extra posts for the website, and sometimes we're too busy with other things or are waiting on three people to send us their interviews already. Sometimes we like to highlight a specific feature, so we're saving you for then. We also like to space out the features as much as possible to ensure that each one gets a decent amount of time on the front page.
What kind of art do we want to feature?
We don't have an absolute definitive checklist, but we do try and pick artists that are of very high quality, or offer something new in technique or approach (both new to our overall collection of features and different to our most recent features).
The more artists 'like you' that we already have, then the higher the standard will be. For example, if you paint portraits in oils, you need to be at least as good as our existing portrait painters.
But we also like to try and vary the artists we feature to get a range of styles, subjects, languages, experience levels, platforms, and demographics.
If you check the Featured Artists page you'll see a collection of tags to browse by; we'd like to develop this so that there are as many different options as possible and each tag is a useful resource.
If you paint in a style that is completely different to our existing features, then we're going to be more interested in that than whether you are the greatest artist to ever art. If you have just published a book, or a game, or have an interesting project to share, then that might be worth talking about. If you paint with your nose, or have incredible variety, or just use ArtRage in a really nifty way, then that's extra awesome. If you are an absolute expert with the Pencil or Gloop Pen, then that's awesome too! And sometimes we just want Really Good Artists, so if you're mindblowingly amazing, we really don't care what (or how) you're painting.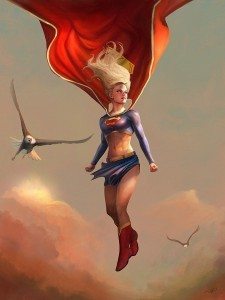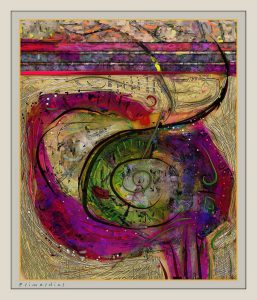 Basically…
We need to know that you exist, and after that, it depends on whether we think your art will improve our collection of features. Make sure to paint awesome stuff, keep using ArtRage, share your work with us occasionally, and we will notice you. We might not actually reach out immediately, but we'll know you exist. We're always actively considering people for features, so you don't need to do much more than that!
And if you need some inspiration in the meantime…
[fp_carousel width="940″ height="200″ items="5″ num="-1″ speed="600″ tag="artist-feature" orderby="rand" post_type="post"]