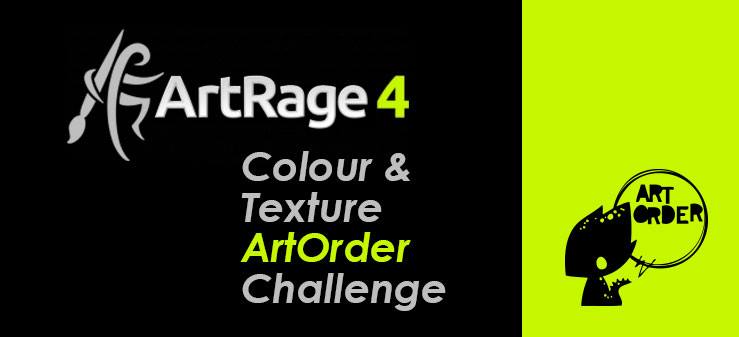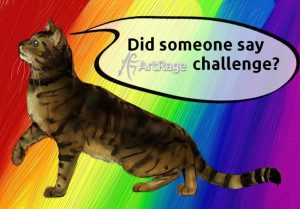 We have partnered with The ArtOrder to bring everyone an awesome contest, in which we challenged people to create ArtRage paintings exploring colour and texture.
Theme: Colour and Texture

Tools: ArtRage

Deadline: Monday, 23rd February
See contest information and submit entries at Infected By Art.
Prizes
The contest is organised and run by The ArtOrder and Infected By Art, and is sponsored by ArtRage.
Need inspiration?
Check out some of our featured artists!
1st prize $150 USD
2nd prize $100 USD
3rd prize $50 USD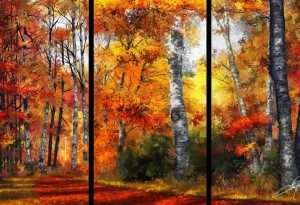 We'll also be offering a website feature to the winning artists (to go in our Featured Artists section). Normally, we only feature ArtRage users, so this is a rare opportunity (for us to interview more awesome artists!).
How To Enter
Create an account at Infected By Art (preferably not at the last minute, in case of Internet gremlins) and upload your entry here.
It must be a new entry (created after the contest was announced on the 29th January), and please check out the rules section further down to make sure that it is eligible.
About the Contest
Why The ArtOrder?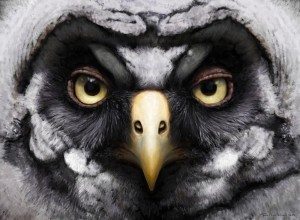 The ArtOrder is an artist focused website run by Jon Schindehette. It features regular art challenges, and shares some fantastic industry information about working as a professional artist. Even if that isn't something that interests you, it's well worth a visit just to look through the amazing art submitted to previous challenges.
We chose to run a challenge with The ArtOrder, because we were hugely impressed by the quality of submissions, the usefulness of the site to artists, and the strong focus on supporting artists and protecting their rights. Entering this challenge is also a great way to get your work in front of some professional editors and art directors.
About the Theme
Two of ArtRage's biggest strengths when it comes to mimicking traditional media are the amazing textures of the tools, and the unique real colour blending option which is the closest to realistic colour mixing that you can get in any digital painting program.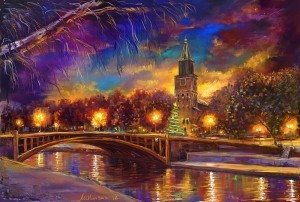 It made sense for us to allow artists to play with these options, as we consider them to be among the best features of ArtRage. It also meant that the theme could be wide enough for all artists to find a topic they enjoyed painting.
Judging
The contest will be judged by Jon Schindehette and four hand-picked professional illustrators with experience in using ArtRage, or painting strongly colour/texture themed images, as well as the ArtRage community manager. There will also be a community vote.
Artists in the Jury: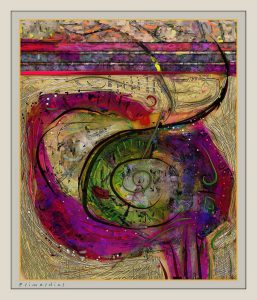 Rules & Legal Stuff
The main contest rules are that your entry:
must be a new painting
must use ArtRage,
must fall within the "Colour and Texture" theme.

Please do not submit any fan art, or works containing copyrighted subjects for which you do not have the right of use.
You will retain all rights to your images, other than allowing us to display your uploaded images for the sake of promoting the contest and related topics.
Please see the contest details page if you are unsure of any of the rules, as the information on the IBA site is final.
Using ArtRage & Downloading the Demo
ArtRage Demo Software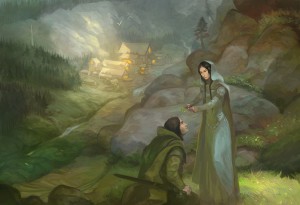 This is an ArtRage contest, so all your work has to be created using our software. However, we do not require you to purchase it and have a free demo available for anyone who wishes to create an entry (or just to try ArtRage!).
The free ArtRage Demo is available for Mac OS X and Windows. It is a fully featured program, and the main limitation is that you cannot save or export paintings larger than 1280×1024. All exported images will also have an ArtRage watermark (this watermark disappears if you open the painting files with a full version). You will not be penalised for having a watermarked contest entry, as that defeats the point of letting you use the demo!
There are also limitations on the amount of customisation available, although this shouldn't be an issue for users new to ArtRage.
It will not run on Windows XP, as support for this was dropped when we brought out the 64-bit support in version 4.5. However if you own an ArtRage 4 license, you can register in the member area and download the older Windows XP supported version, 4.0.6.
Existing ArtRage Users
If you already own ArtRage for the desktop, iPad, iPhone or Android, then you are very welcome to use that instead. And if you decide to purchase ArtRage during the contest, then, well, we love you and hope that you have a lot of fun with the program.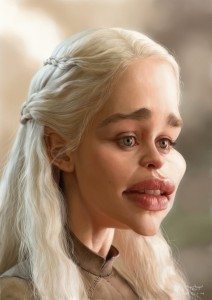 If you currently own an older edition of ArtRage for the desktop (ArtRage 2, or ArtRage 3 – also known as ArtRage Studio and Studio Pro), then you're eligible for a 50% discount on ArtRage 4. You can read all about that here: Upgrades.
ArtRage Tips
Real Color Blending is not enabled by default,as it uses more processing power than the standard RGB colour mixing mode.

To turn it on, go to Edit > Color Options > Real Color Blending


Export Entries: ArtRage saves files by default as PTG paintings, which preserve colour mixing, media type, media texture, paint depths, lighting, reference images, layers, and all the other features of ArtRage. However, these files can't be read by any other program.

You will need to export your finished painting as a web friendly file format such as JPG or PNG. Do this by going to File > Export Image File instead of File > Save Painting.


Have fun and experiment! ArtRage rewards experimentation, is meant to be easy to use and hides a great many features in its menus. If you're stuck, then our forums are extremely good at figuring out ways to do things in ArtRage, and we are always happy to help if you send us a support request.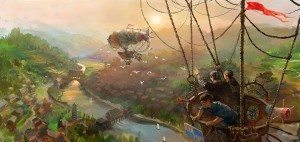 More Information About the Challenge
You can also find posts about the contest, the impressive jury, and the idea behind the theme, on Infected By Art.
For help with ArtRage, check out our FAQs, ArtRage online manual, ArtRage ArtRage video tutorials and user created guides, and community forums.