[random-image attachmentids="2349, 2350, 2351, 2352, 2353, 2354, 2355, 2356, 2357″]

ArtRage as a Teaching Resource
Get A Quote
We offer bulk purchase & educational discounts. Just contact us with your details for a quote! You can also
buy individual licences directly from us
.
Getting Started
Painting Lessons
Animation & Scripts
Customisation
Links
Books
Learning how ArtRage works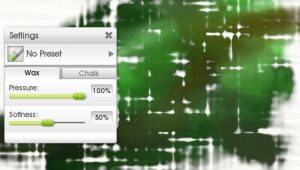 While ArtRage is very easy to start painting with, and most users should be drawing away by the end of their first lesson, there are plenty of advanced features and helpful tricks to learn.
General ArtRage Lessons
The initial introduction should always start with the overall interface and the tools available. Give users a chance to play before getting them to explore the more advanced tool settings, layers and other options. The tool settings and presets can be learnt on the fly, or studied in depth to learn the effects of tapering, aspect, loading, tilt, and so on. Younger children, and people unfamiliar with computers, can also use ArtRage to learn basic computer navigation and GUI (graphical user interface) conventions.
Learn Traditional Tools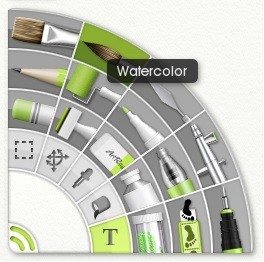 ArtRage includes a full range of traditional painting and drawing tools, and offers a safe, easy way to explore paint, pastels, pencils and inking pens, as well as more digital tools such as Fill, Select and Transform. The basic traditional painting tools include:
Oil
Paint Tube
Pastel (Crayon) & Chalk
Watercolours
Pencil
Ink Pen
Felt Pen
Glitter Tube
Airbrush
Palette Knife
Paint Roller
Eraser
Sticker Spray, Gloop Pen and Cloner are slightly less realistic, but very popular.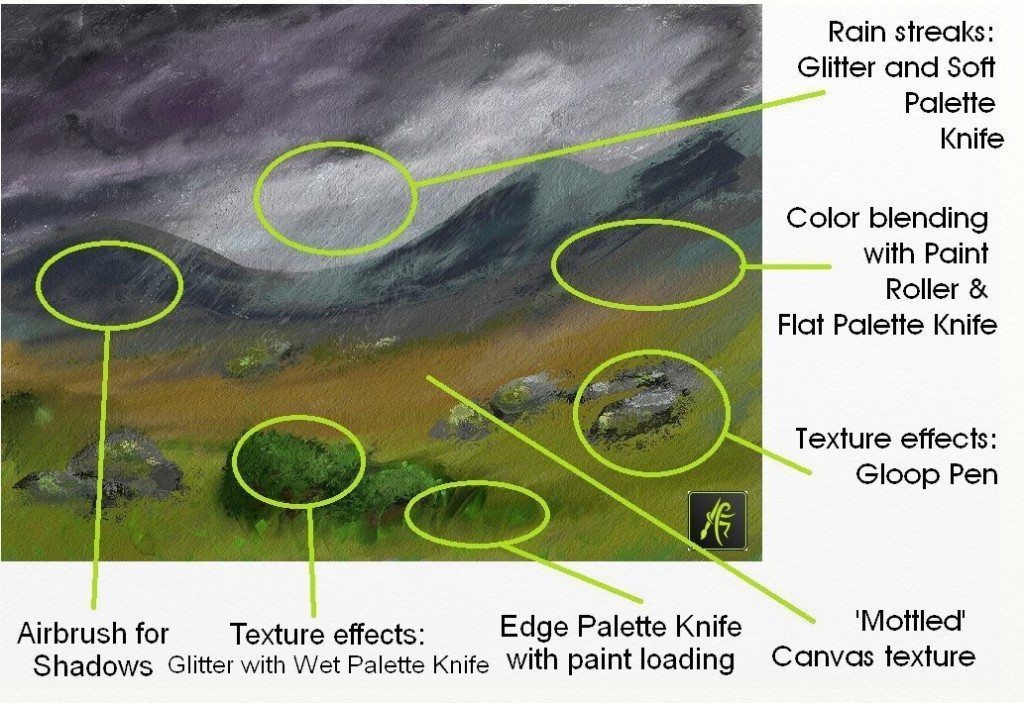 Advanced Features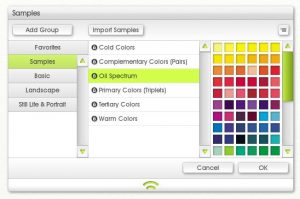 ArtRage offers all kinds of hidden features worth exploring. Depending on the student and the course, you may focus on one in depth, touch on all of them, or never need them.
References & Tracing images
Stencils
Stickers and Sticker Spray
Scraps ('scrap' canvases you can pin to the side of the canvas)
Views (zoom in and out of extra canvas views around the canvas)
Custom colour samples
Real Color Blending
Toolbox (custom shortcut collection, allowing you to hide menus)
Older students can start to explore some of the more advanced digital editing features, many of which are standard in professional art software. ArtRage includes full support for standard Photoshop features such as: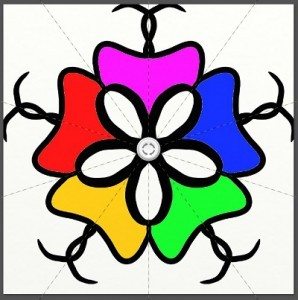 RGB PSD files (import and export)
Bitmap PSD brushes
Layer Blend Modes
PSD Filters
There are also more advanced graphic design-focused features such as:
Symmetry
Grids
Gradient Fill & Pattern Fill
Perspective & Non-Linear Transform
Adjust Layer Colours
Layer Grouping
Cloner tool
Layer Locks
Blur & Noise filter
Custom sticker spray brushes
Online Tutorials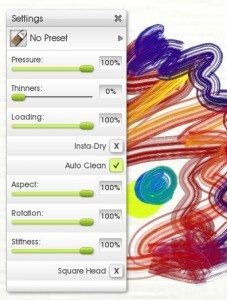 Note: There are reviews and tutorials for multiple editions floating around now, and each new edition is more complicated and more powerful than the one before. This means that tutorials for ArtRage 2 will work for ArtRage 4, but not all ArtRage 4 features will show up in ArtRage 2. While we focus on ArtRage 4 on the site, we aren't responsible for third party content, and can't update tutorials for older editions.
There are a number of good introductory tutorials to ArtRage 4 available. The included manual is also very comprehensive and is also available as an
online manual here
, and there are some extremely good painting tutorials found in the
Community Tutorials section
.
Some good introductory online video courses include:
Our forums
are also well worth a visit, as they are full of tips, discussions and resources, and a wide variety of artists.
Learning to Paint Specific Topics
Most traditional tutorials will carry over very well here, and we also have a collection of resources on our
tutorials page
. The basics for
painting an apple
[PDF Format File, which requires a PDF viewer – If you do not have one, you can download:
Adobe Reader
---
], sketching a landscape or designing a logo carry over to almost any visual medium, and ArtRage uses the same terminology and behaviours as traditional tools. So you can tweak pencil tilt and softness, paint thinners, pressure, bristle softness and dozens of other properties as you draw. Almost any Bob Ross video will work for ArtRage. There are also many "speedpaint" or "time lapse" videos of YouTube showing the process of painting specific images in ArtRage.
Spatial Awareness: Shapes and Symmetry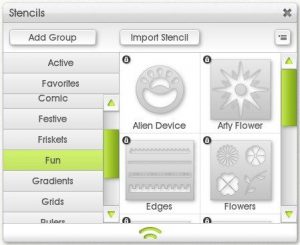 The Stencil, Symmetry and Grid features help teach shapes and perspective, as well as offering a variety of options to a creative painter or designer. Stencils are basically masks in specific shapes. They act like real world stencils and come with a full range of presets, from word balloons to snowflakes to 3D shapes. It's also very easy to add new stencils from an existing image. The Ruler stencil can be used to measure across the screen in real size units and can be switched between Pixels, Centimetres, Inches and Millimetres and would be useful for explaining unit conversions and DPI (PPI) printing measurements. The Grid allows users to set up a custom grid guide, and the Snap To Grid feature lets them draw straight lines along the grid lines. As well as basic shapes, this feature can be used for more advanced graphic design, borders, and fun patterns (such as a labryinth!). Grids also appear on Reference images and can be used for copying a drawing.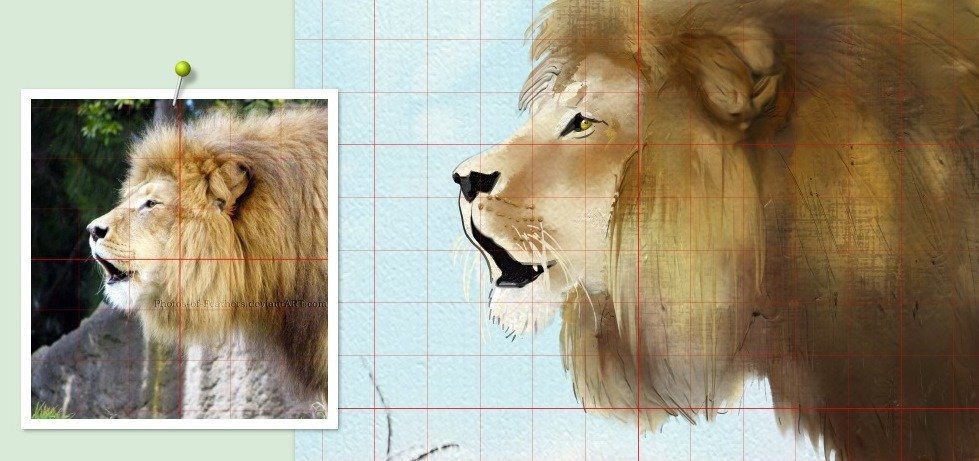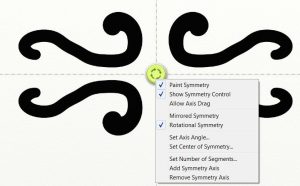 Symmetry allows an artist to set up 2-12 segments with mirror or rotational symmetry. This is great for drawing objects that need to be the same on both sides (such as faces), pattern creation and flowers. The centre point can be moved around, and the Symmetry mode can be toggled on and off as needed. Learn more about these features in the ArtRage Manual:
Real Color Blending
This is an easily missed, but enormously useful option that greatly improves the painting experience. It's disabled by default because it uses a lot more processing power, but most computers won't have a problem with the extra memory usage.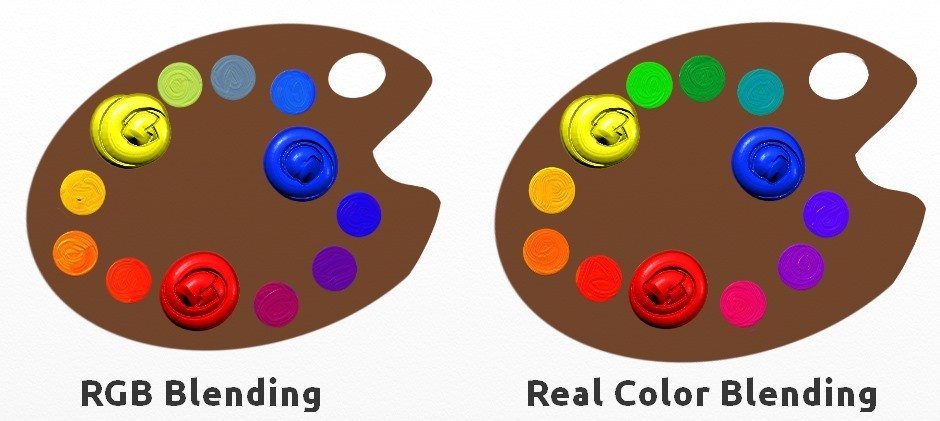 This feature offers a great opportunity to introduce students to digital colour profiles; how colors are show on screen, what 'mixing' pixels actually does and why normal digital colour mixing produces grey from yellow and blue, while realistic colour mixing gives you green. You can also compare the results to real paint mixing experiments. Also worth reading:
Setting Up Custom Color Palettes
Realistic Art Media Effects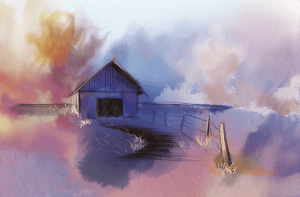 One of ArtRage's big selling points is obviously the fact that it's one of the best real media painting programs available. Our oil paints are considered the best digital oil simulation around, and we can give far more expensive programs a run for their money on all other media. There are also in-depth tutorials for advanced users explaining how to recreate extremely accurate watercolour effects:
We also have some fantastic users who have created free downloadable resources mimicking a wide variety of traditional media, from oil paint colour palettes to sketching pencils.
Check the Art Supplies section
in the forums.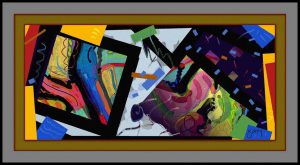 Artist Studies
Our
Featured Artist section
includes interviews with some amazing artists from a wide variety of specialities. Whether you're looking for inspiration, or hunting for tips, this is a great place to start. It also demonstrates some of the possibilities of the software for students, and could be used for talking points, demonstrations and artist studies. Check it out here:
Featured Artists
Animation & Scripts
ArtRage can be used as part of animation lessons. ArtRage can be used to directly draw individual frames before exporting them as the required file type and animating them in other software, or even used to replay drawings using the Scripts feature.
Examples:
Scripts allow you to record the drawing process (stopping, starting, pausing, spotlighting and annotating at any point). They are heavily used by ArtRage artists for creating tutorial videos, and for enlarging iPad paintings on the desktop. Scripts can be used for:
Playing back an entire painting process for discussion and learning
Replay a painting at a different resolution (for example, a small iPad painting could become a much larger painting on the desktop).
Create an animation that is played out during the Script playback
Create a tutorial with annotations
Use video editing software to record it as a video and add sound to the playback (for example, a tutorial or short movie)
Replay a painting and pause it at any point, before continuing in another direction
An introduction to code editing, as Script code files can be edited to change any and all aspects of playback
Learning how to use Scripts:
Custom Interface
The interface itself can be customised; most panels can be hidden, moved and resized, or users can switch into the very compact Workbench mode by pressing Enter (and then hide the Workbench to completely clear the screen of tools). The nifty Toolbox feature helps students streamline their workflow for complicated projects and minimise the need to go in and out of menus. Essentially, it's a custom menu composed of shortcuts to layers, tool presets, references, colour samples and anything else you might need to switch to regularly.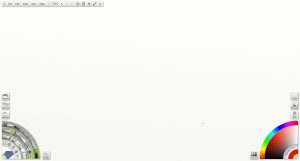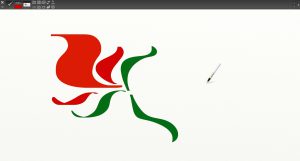 Shareable Resources
ArtRage is highly customisable, and almost every tool or resource can be adjusted to suit your needs. If you would like every student to use exactly the same resource – whether that's a specific canvas, tool setting, unique sticker spray brush, or colour palette – you can create and share them as a single package file, which will automatically install itself into ArtRage on the recipient's computer. This means that you can create custom downloadable packs for specific lessons, or share settings with people who may be struggling to recreate something themselves. Reference and Tracing images are even easier, as you just need to open an image file to use it as a pinned Reference photo or a translucent Tracing overlay. For example, you can find custom presets in the
Art Supplies forums
for real life paint colour samples, charcoal and pastel brushes, sketching pencils, specific paint brushes… pretty much anything a painstaking traditional artist could ever want.
Custom Sticker Spray Brushes
The Sticker Spray tool comes with a lot of readymade presets, so you should definitely take a look through the options. Some are silly and fun, and very popular with kids, but others are serious art brushes. Some are silly and fun, and very popular with kids, such as flames, dominoes and gold stars, but others are serious art brushes. Airbrush spats, cross hatch, mimosa, Van Gogh style brushes, fur, hair and nature effects – the Sticker Spray tool contains as many options for creative art as the rest of the program put together. It's also a must-see section for scrapbookers looking for fun border effects. Creating custom sticker brushes is definitely an advanced feature, as it's pretty complicated, but it's also extremely powerful. You can import a bitmap image and create any kind of 'spray' that you like. This can be used for repeating images, custom brushes, texture patterns… pretty much anything you want. You can also import bitmap Photoshop brushes. And as with all custom resources, these presets can be saved and shared with other users.
Sticker Spray Resources & Tutorials:
Custom Brush Creation: Sticker Spray Videos
Sticker Variation Tutorial: This tutorial is about making a brush-like Sticker Spray that keeps the sticker (or brush head) pointed in the direction you are moving your mouse.
Confetti Sticker Spray in ArtRage 4: This tutorial covers how to create a dynamically lighted sticker sheet and how to use the Variations panel to make a Sticker Spray that acts like you're sprinkling glitter or confetti.
Example Lesson Plans
Videos Showing ArtRage in the Classroom (part of Intel Education)
Sample Lessons Online
Further Reading
ArtRage, and the use of digital art programs, is discussed as part of the wider subject of art and computing devices in the following books and articles (accessible online)
Tutorial Links Used in this Guide
ArtRage Manual
Setting Up Custom Color Palettes
,
How to use Grids
,
Gradients
and more in
ArtRage Manuals
Some good introductory online video courses include:
Stencils, Symmetry & Grids
Realistic Watercolours
Learning how to use Scripts:
Sticker Spray Resources & Tutorials:
ArtRage in Published Illustration
ArtRage has been used by a number of artists for book illustration. Some of the examples featured are self published works, others are professional commissions, but they are all worth a look if you are interested in using ArtRage for professional illustration.
Cucumbertops and Other Animals of the Veggiesaur Kingdom
by
Jon Davies
is a richly illustrated humorous encyclopaedia about vegetable-themed dinosaurs.
Jon Hodgson,
a professional illustrator for fantasy RPF games and tie-in media, uses ArtRage heavily in his illustrations. He also published
Fantasy Art For Beginners
, the first art tutorial book to include ArtRage. You can also read his
Featured Artist interview here
.
The Ballad of Piggotty Wood
is a self-published illustrated children's book by Sav Scatola, available through
iTunes
and
Blurb
. You can get a good look at his detailed, entrancing illustrations in his
ArtRage Featured Artist interview
.
Nick Harris
specialises in children's book illustrations and fairy tales. He has illustrated two published books using ArtRage, as well as numerous illustrations for ImagineFX magazine. You can preview his book artwork online here:
Nickillus: Versions of Oliver Twist and Thumbelina
) and purchase the books through Amazon:
Oliver Twist Retold (Edge: Classics Retold), written by Maggie Pearson and illustrated by Nick Harris, ISBN 9781445104577 Amazon UK | Amazon.com
Thumbelina written by Susan Jeffers and illustrated by Nick Harris Amazon UK | Amazon.com
Cindercast: A Tale of Tides
is an illustrated young adult novel by Michael Blackbourn, who talks about his book in his
Featured Artist interview
. "Explodera", written by Nina Bay and illustrated by Jonas A. Larsen is a Norwegian children's book series. Learn more about the illustration process
in his interview here
.
Back to Top